Prototype No. 2 by Hans Peder "p0Pe" Sahl
June 21, 2016
|
Featured builds & mods
|
Atila Gobor
This time, we are featuring another amazing piece of work by Hans Peder Sahl a.k.a. p0Pe. The build was shown at the Gigabyte Suite at Computex and was done in the white prototype of the R80, hence the name Prototype No. 2. It has a complete side panel with integrated cable routing and water routing channels. All cables beside the pump cables run into this plate and is neatly routed to the PSU. The side panel is made from a 25 mm thick acrylic plate that has been CNC machined to make room for the liquid and cables. Now to the photos!!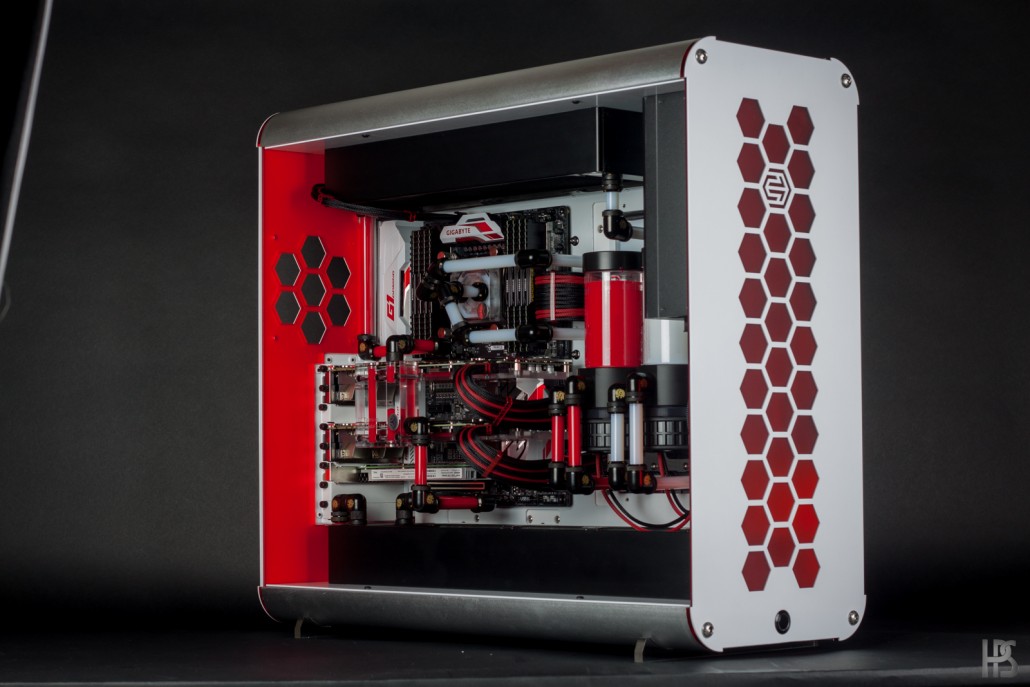 Hardware
Gigabyte GA-X99-ULTRA Gaming
Gigabyte 980TI G1 Gaming SLI
Intel i7 6900K
Intel 750 400 GB PCIe SSD
32 GB Corsair Vengeance 3000 MHz
Corsair HX1200i
Hex Gear R80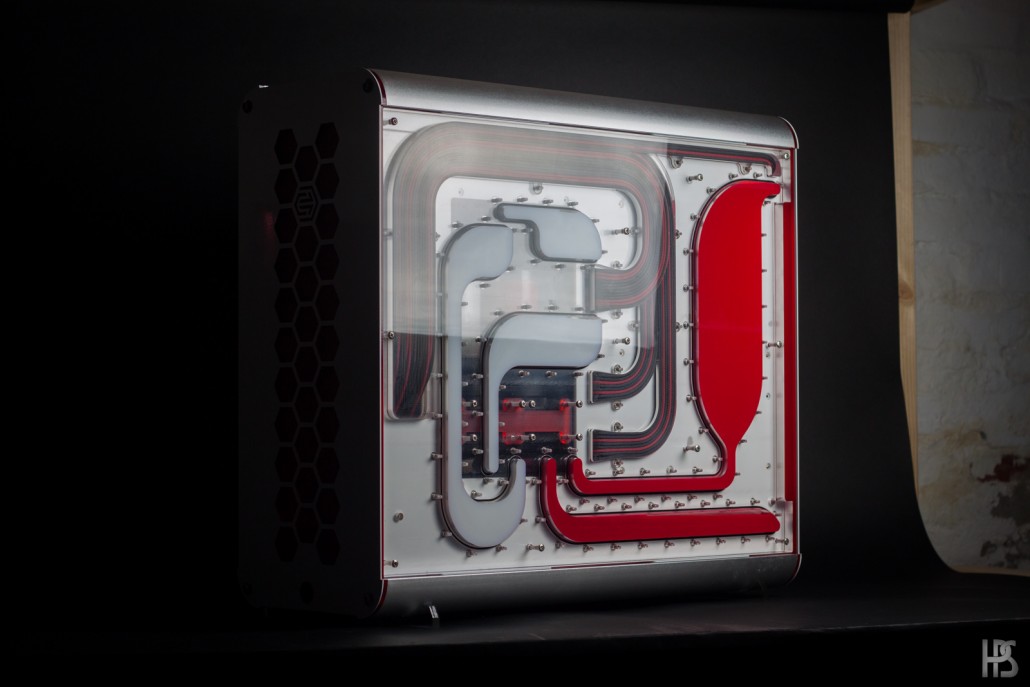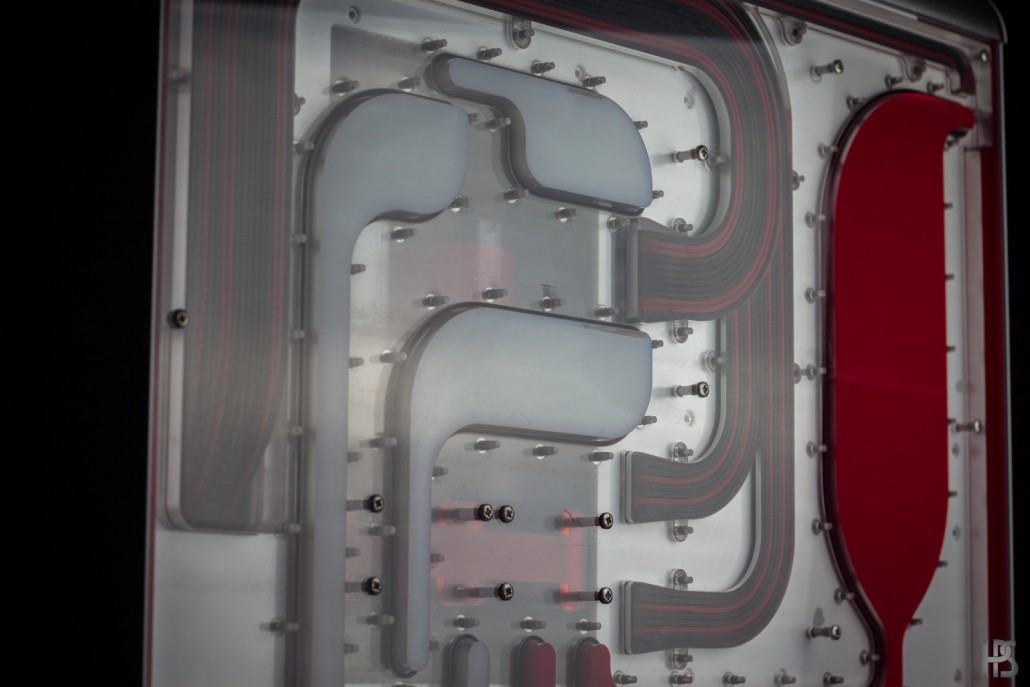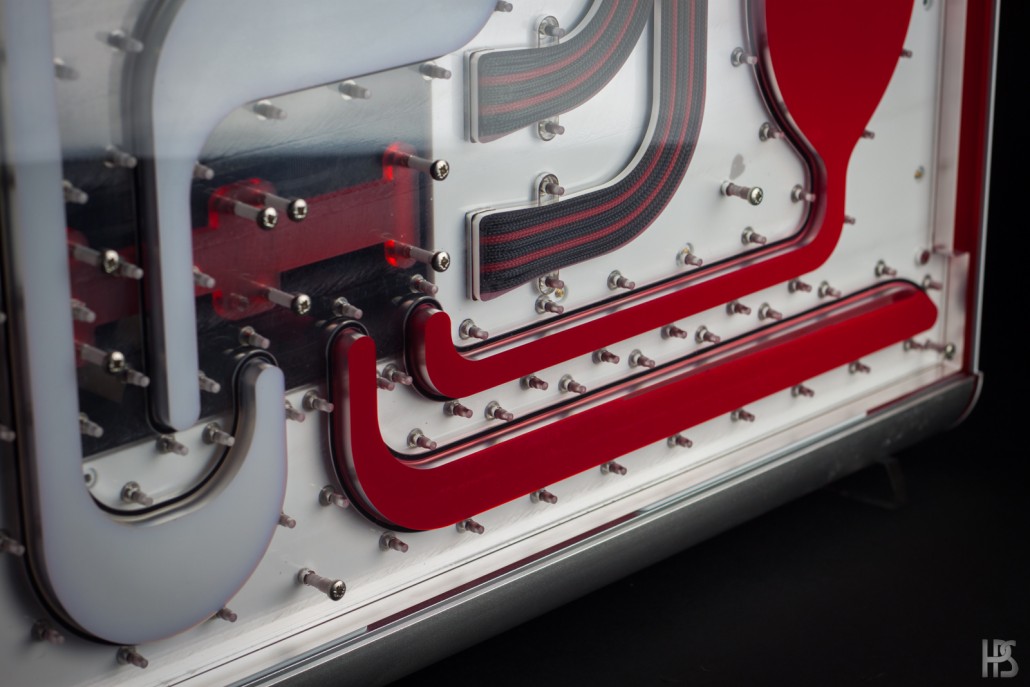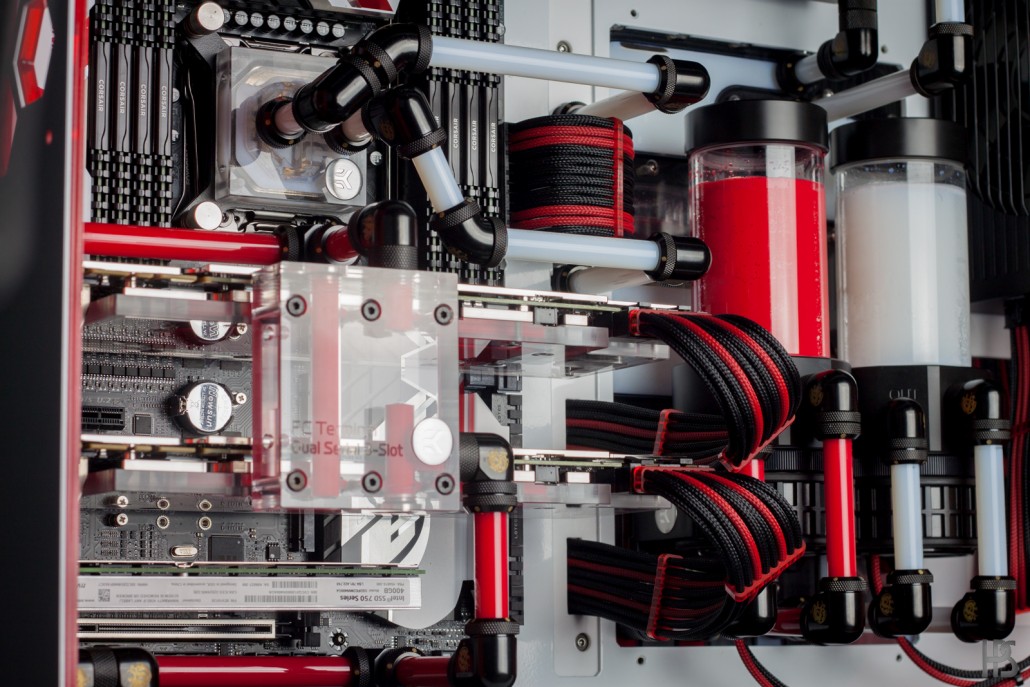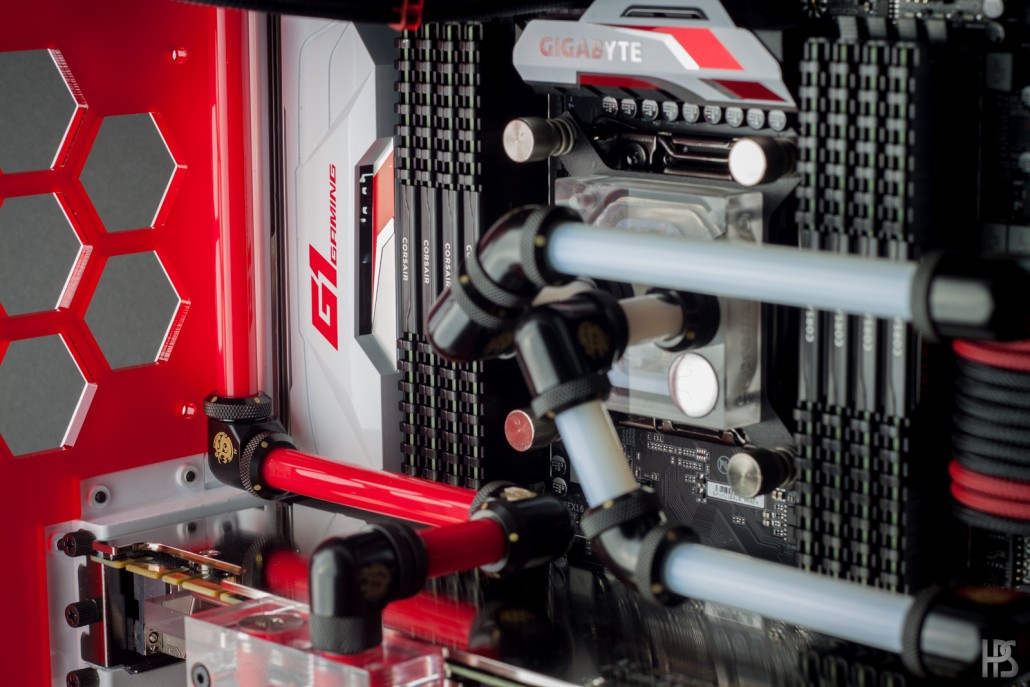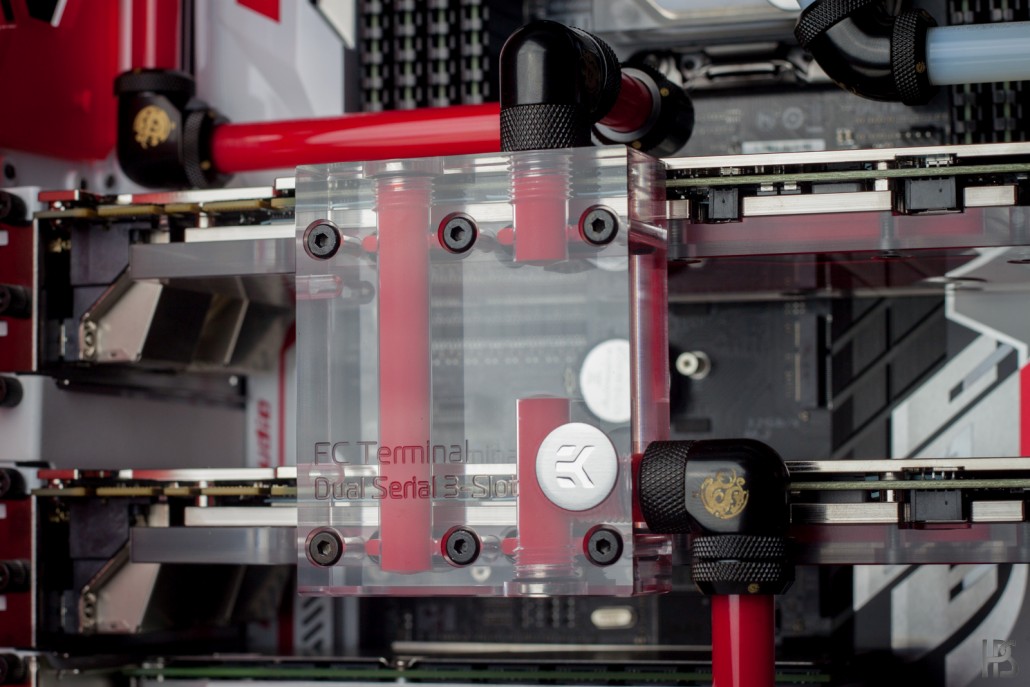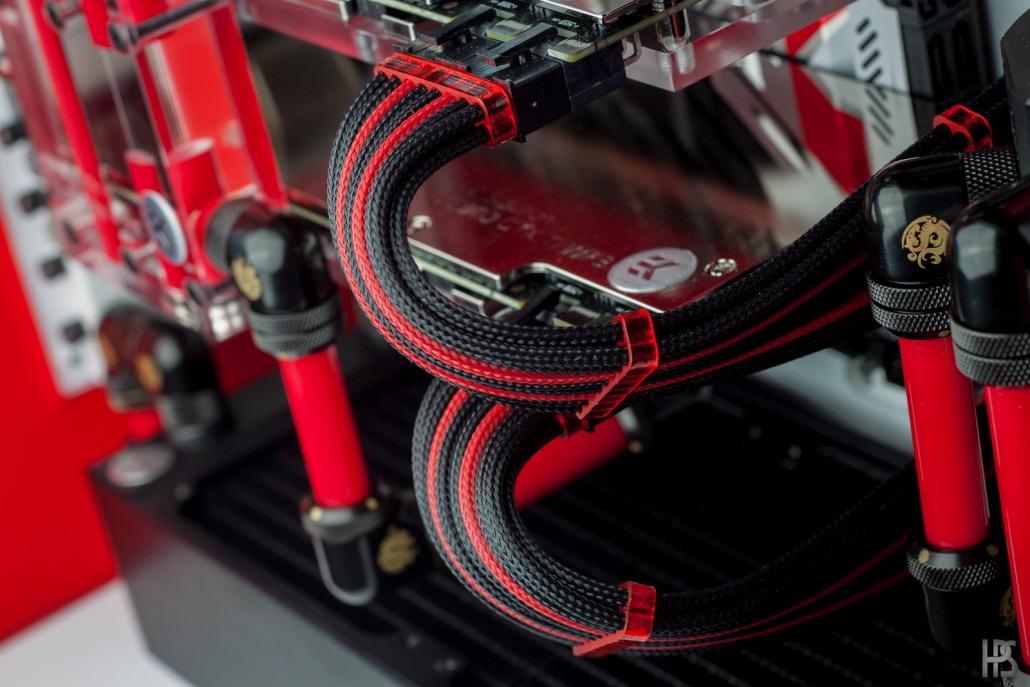 EK parts used in this build
EK-Supremacy EVO x99 – Nickel
EK-CoolStream XE 360
EK-CoolStream XE 480
7 x EK-Vardar F4-120ER
2 x EK-FC980 GTX Ti WF3 – Nickel + backplate
2 x EK-XRES 140 Revo D5 PWM (incl. pump)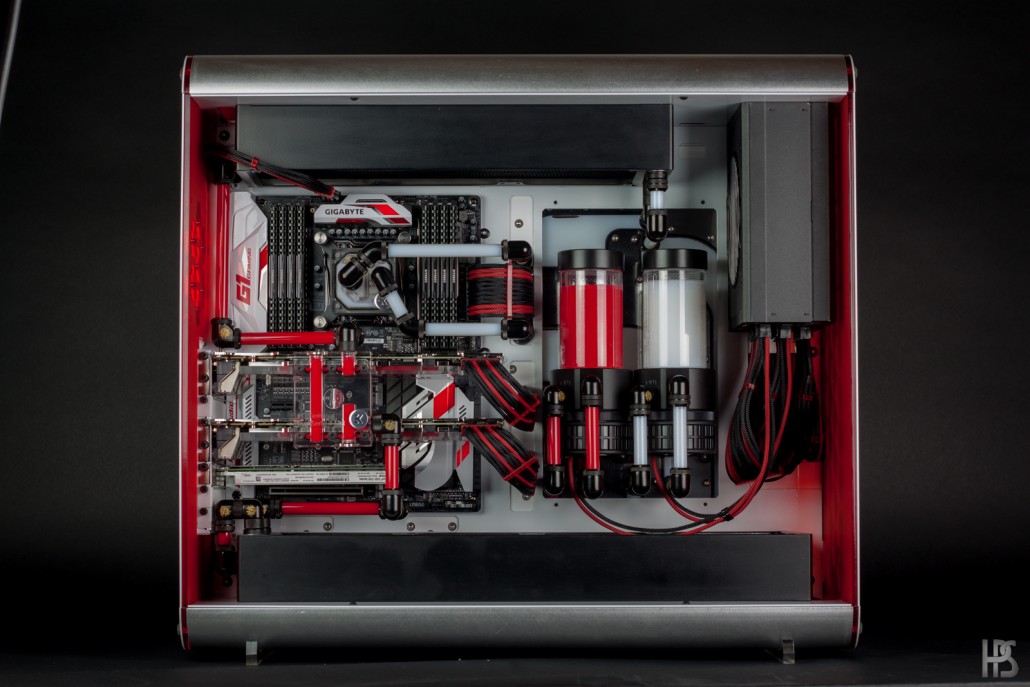 Forum
Join the EKWB forum, talk to our team, share your thoughts and connect with the liquid cooling community.
You can pay with:



And get fast delivery via:




Thank you!
EKWB employees would like to Thank you for considering our products and webshop as your provider of PC cooling solutions. Do know that we strive for Perfection in every aspect – from the product to the service, so in case you are not satisfied with anything at all, let us know! Likewise if you need help. Thank you.
Edvard König, Founder