Modular liquid cooling
Modular Liquid Cooling line of products is designed around Quick Disconnect Couplings and it brings modular approach to connecting and expanding the loop, giving you the freedom to decide which components you want to cool down. CPU cooling module and GPU cooling module can be connected to the radiator core module in any order, separately or together.
Pre-assembled and pre-filled cooling modules allow for quick and straightforward installation. Phoenix lineup of products is assembled of carefully selected, market proven enthusiast grade quality components and comes with a 2-year warranty.
Let our simple configurator help you with all the details.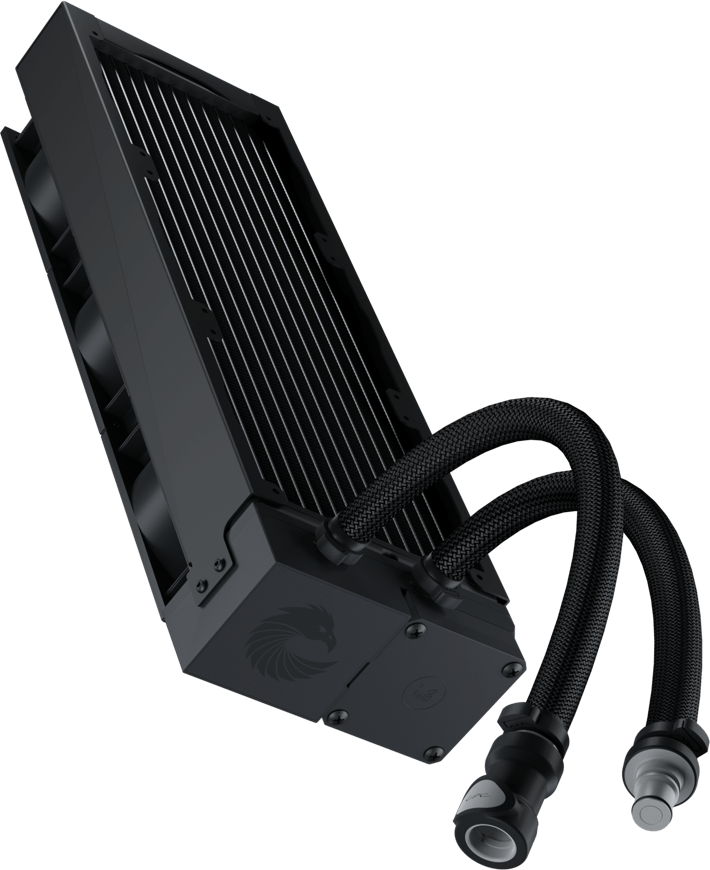 1
High-static pressure EK-Vardar EVO fan
2
Quick and tool-less connection
3
Patent pending Zero Drop design
Radiator core module
The EK-MLC Phoenix radiator core module is a pre-filled radiator-pump combo. It features high-fin density EK-CoolStream radiator, high-static pressure EK-Vardar EVO fans and high quality custom liquid cooling grade SPC water pump. It sets the foundation for efficient and silent PC cooling. The radiator core module is available in many sizes, where the size and number of the fans is the factor of your choice.
Quick disconnect coupling
Quick Disconnect Coupling or QDC is a special connector that allows for a quick and tool-less expansion of the system without the need for draining of the unit. This allows you to add a pre-filled QDC-enabled GPU or CPU cooling module. Quick Disconnect is a medical grade product with Zero Drop design, and the expansion of the modular liquid cooling system  can be very quick, easy and safe.

1
EK-QDC – Quick Disconnect Coupling
2
Densely woven braided tubing
CPU cooling module
Pre-filled and pre-assembled CPU cooling module water block designed specifically for the most popular Intel and AMD processors. Based on EK-Supremacy series of CPU water blocks, it comes with error-preventing mounting mechanism which results in a perfect installation and unparalleled cooling performance. Low hydraulic restriction allows this product to work flawlessly with all EK-MLC Phoenix radiator core modules. See the side label for socket support.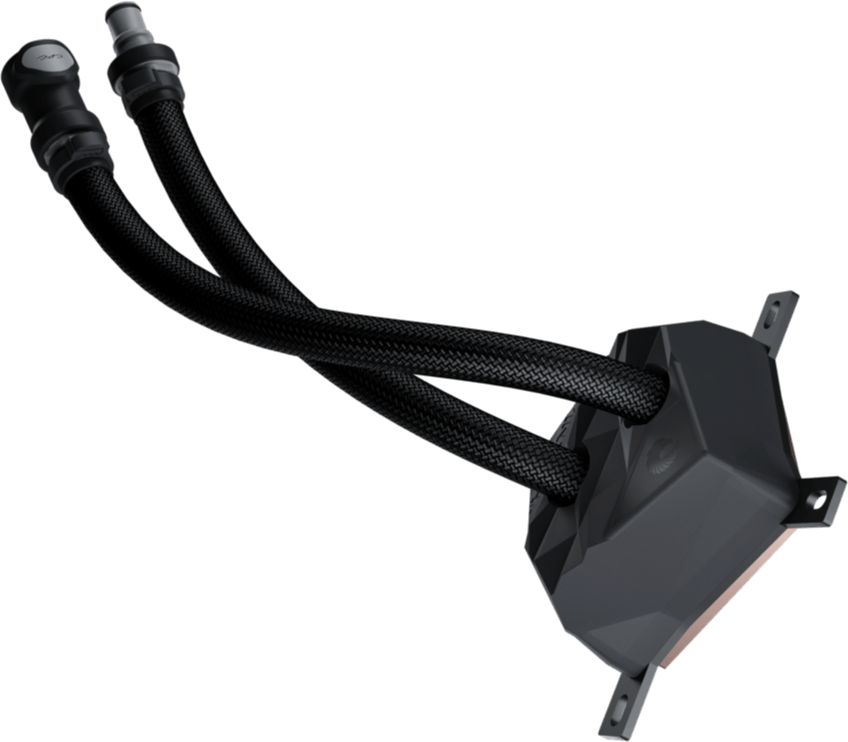 1
Aesthetical cover with integrated LED backlight feature
2
High-performance cold plate machined from the purest copper