iniMini by Simon Sikovec
May 19, 2017
|
Featured builds & mods
|
Atila Gobor
What do EK employees do in their free time? Simple, create more awesome stuff! The build that you are looking at comes from EK R&D wizard Simon which is actually a boosted In Win H-Frame Mini. The thing is boosted in every aspect because it is raised on a radiator to conserve space. The other main feature of this mod is the custom flat reservoir that integrates the DDC pump as well! But that is not all…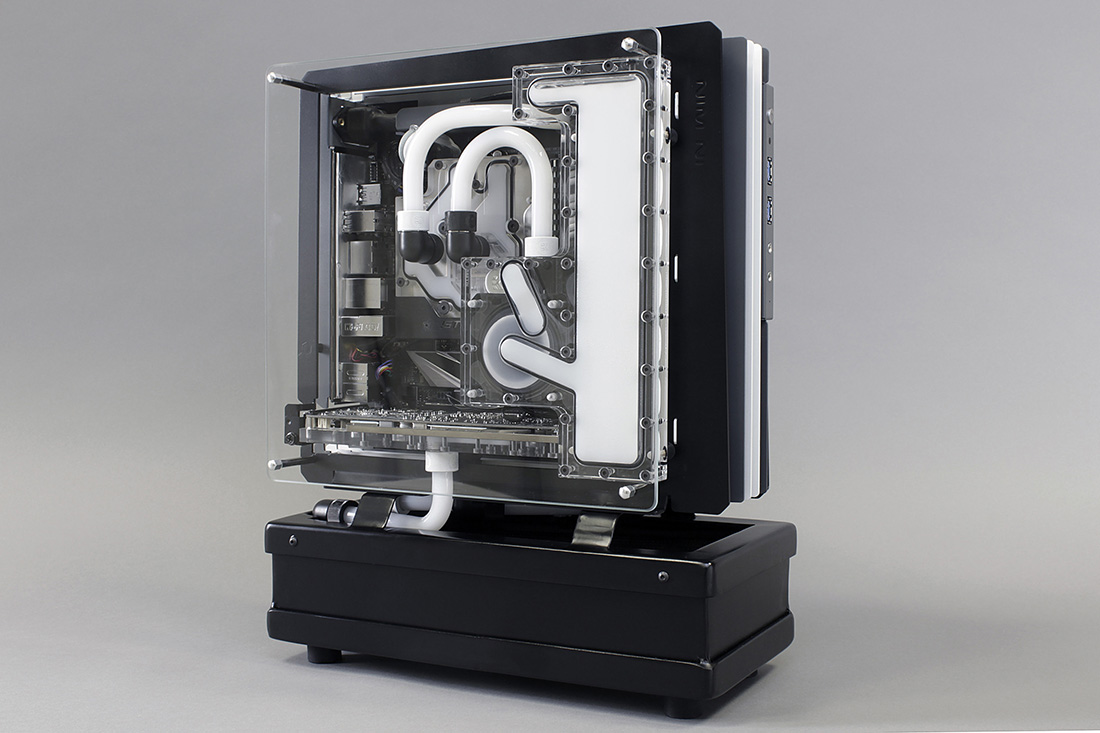 Hardware specifications:
Processor: Intel® Pentium® G4600
Motherboard: ASUS® ROG Strix Z270I Gaming
Graphics Card:MSI® GeForce® GTX 1050 Ti 4GB LP
RAM: Corsair Vengeance® 2x 8GB DDR4-3000
PC Case: In Win H-frame Mini
Power Supply: In Win ITX 180W
Special: Custom flat reservoir with integrated DDC 3.2 pump
Sleeved cables by: inSleeve
We invite you to take a closer look!
Modded In Win H-Frame Mini case to accommodate a radiator, custom built flat reservoir with an integrated pump… you really think it stops there? The 1050 Ti water block is also custom made, specifically for this build. Some might recall seeing this water block for the Aprils Fools day, but actually, it is real! Only one working sample was made.
Forum
Join the EKWB forum, talk to our team, share your thoughts and connect with the liquid cooling community.