What is QDC?
June 24, 2016
|
Guides
|
Atila Gobor
In one of our previous articles, we were comparing different liquid cooling solutions. If you never used liquid cooling before and if you just started thinking about it recently, we suggest you go read it. Basically, you can take two different approaches to liquid cooling your gaming PC. One is by using AIO or All-In-One liquid cooler, where you don't have to deal with assembly and filling up the system with liquid. Everything is pre-build and pre-filled for you. Second approach is described as a "custom loop" solution, where you choose every component yourself and you have to assemble and fill the loop on your own. We won't go into details for a custom loop, but if you are interested, you can start here.
XLC – Xpandable Liquid Cooling
Today we want to show you one of the most important features of EK-XLC cooling solutions, where XLC means Xpandable Liquid Cooling. This article will show you, why AIO or All-In-One is a very attractive solution if you need efficient, silent and great performing cooling solution, but you don't have much time to deal with installation and maintenance of the loop.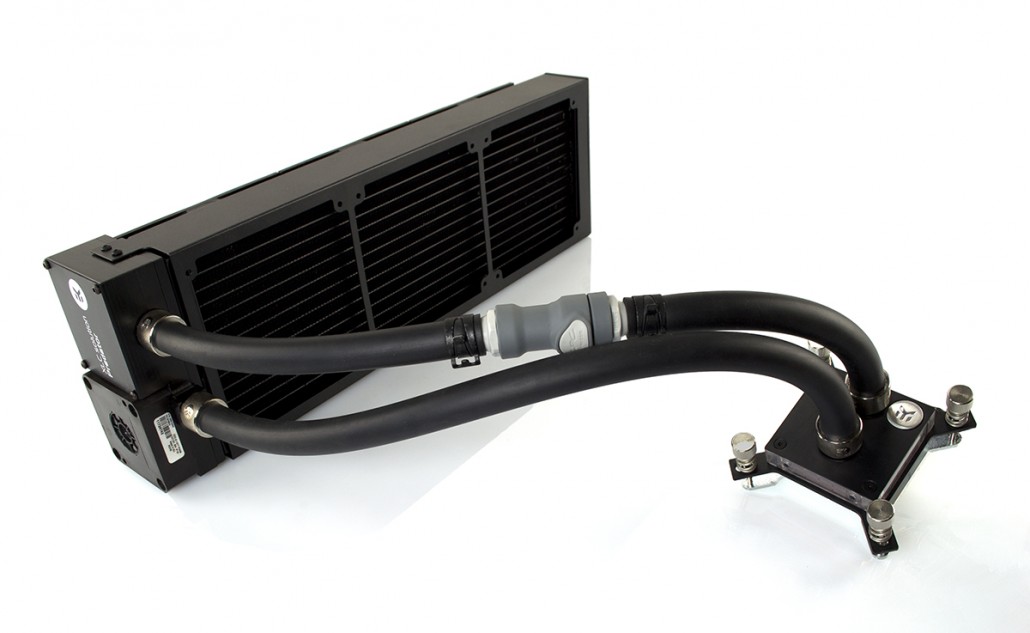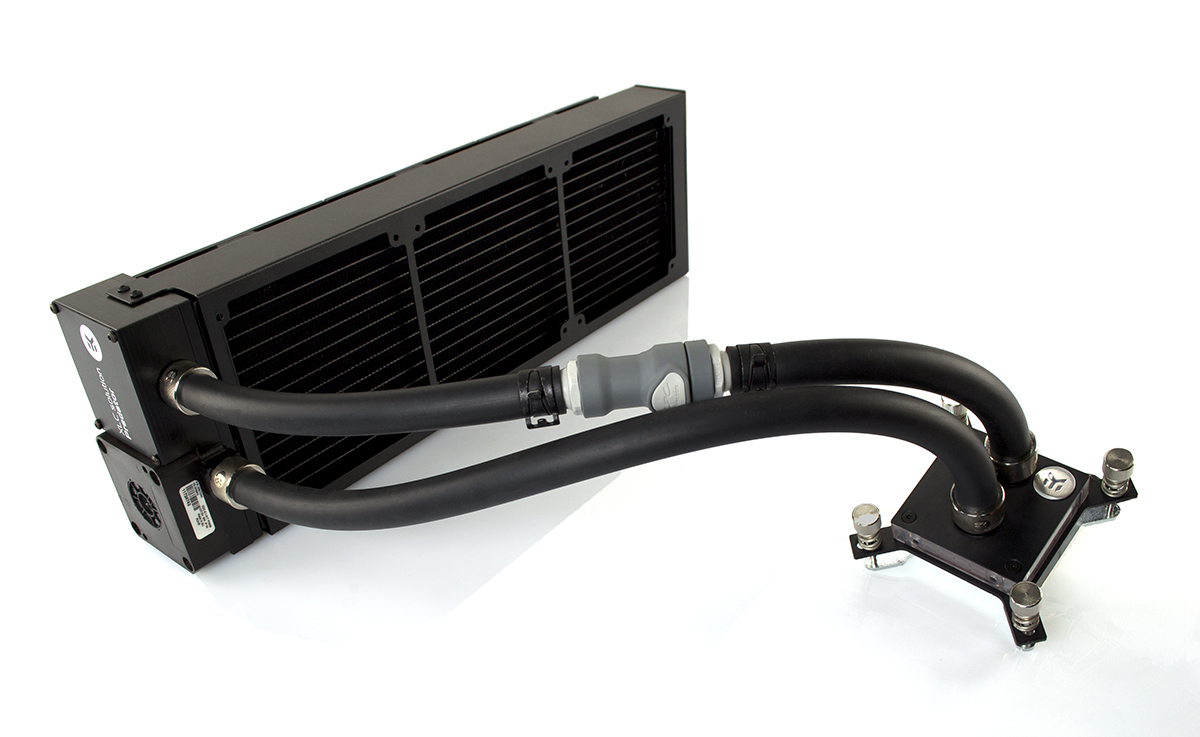 EK-XLC Predator 360
EK-XLC Predator 360 is the flagship model of the AIO family of products. It combines the core components of any liquid cooling system (water block, pump, reservoir, tubing, radiator & fans) into a single pre-­assembled and pre-­filled unit. Primarily it's made for cooling the CPU, but the revolutionary design allows the unit to be expanded with additional GPU water block for liquid cooling the graphics card as well! For that purpose, EK-XLC Predator 360 and EK-XLC Predator 240 are equipped with a special connector, called QDC.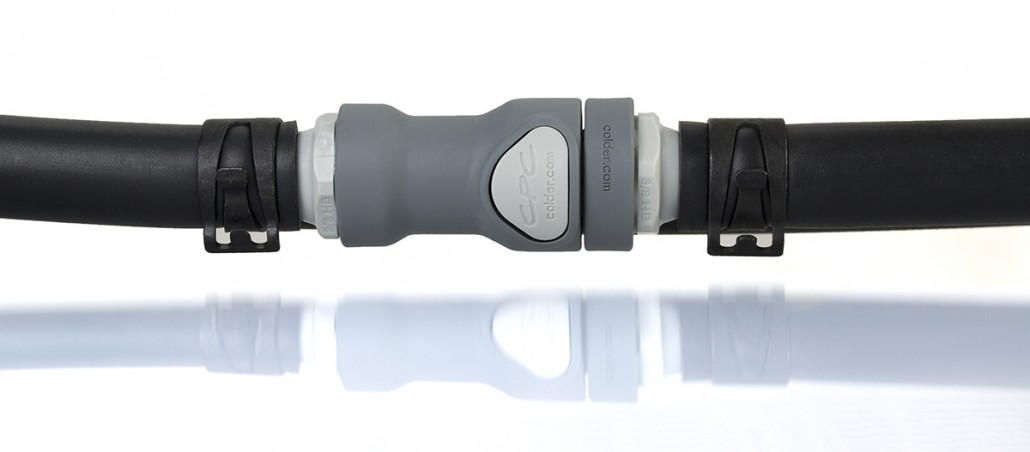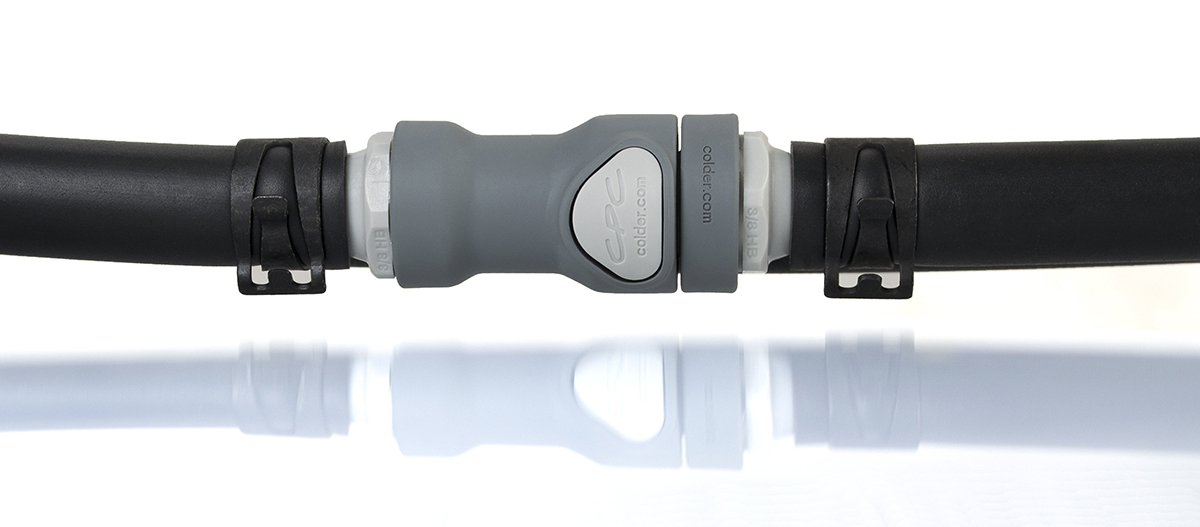 What is QDC?
Quick Disconnect Coupling or QDC is a special connector that allows quick and tool-less expansion of the system without the need for draining of the unit. This allows you to add a pre-filled QDC-enabled GPU water block. Quick Disconnect is a medical grade product with Zero Drop design, and is produced by CPC, the leading provider of quick disconnect couplings! The expansion of the system can be very quick, easy and safe. See the video below:
Why is this useful?
If you are a gamer, you know that you might change your GPU much more often than your CPU. In fact, a good CPU can last you a few GPU generations. That is why, we wanted to design a liquid cooling solution, where you could easily change GPU water block and leave the CPU water block installed without the need for draining the system. XLC family of products was born and AIO market got a premium liquid cooling solution with expandability in mind. Above else, this solution will save you a lot of time when you decide to get a new GPU! You just pop it with a pre-filled water block and you are ready to rock! Absolutely no draining and refilling.
Where to get pre-filled GPU water blocks?
If you think this liquid cooling solution might be right for you, you can check our webshop and navigate to your desired GPU water block. If you don't know how to find a compatible water block for your GPU, please use our Cooling Configurator. Every GPU water block product page has the following offer available:

If you select this option, EK will pre-fill your selected water block and the block will be ready for installation on your graphics card. All you have to do after that is to connect it to the QDC on your Predator. It does not get much simpler than that! 🙂
Forum
Join the EKWB forum, talk to our team, share your thoughts and connect with the liquid cooling community.
You can pay with:



And get fast delivery via:




Thank you!
EKWB employees would like to Thank you for considering our products and webshop as your provider of PC cooling solutions. Do know that we strive for Perfection in every aspect – from the product to the service, so in case you are not satisfied with anything at all, let us know! Likewise if you need help. Thank you.
Edvard König, Founder