PAX East 2016
April 30, 2016
|
Events
|
Atila Gobor
In cooperation with Aion PC and In Win, EKWB attended PAX East 2016 in Boston, Massachusetts this past weekend. We had no more than 16 amazing gaming computers on display, all liquid cooled by EK gear. Every day we gave away a lot of awesome stuff and again, we congratulate every winner who went home with EK goodies.
We were live from PAX @ Facebook Live!
Every computer case that was on display at our booth is made by In Win, one of our two partners for the event. The two stars of the show was their new D-Frame 2.0 and 303 cases that premiered at PAX East. First one is the successor to the original D-Frame case, it brings similar shape, but much more room for liquid cooling setup. It features handcrafted metallic tubing structure, similar to the original D-Frame, only this time, part of the case opens up. The second, 303 is In Win's step into the mainstream case market, with having a suggested MSRP of only $80 while still featuring their signature front glass panel, and allowing for up to two 360mm radiators, In Win is hoping it will be a game changer.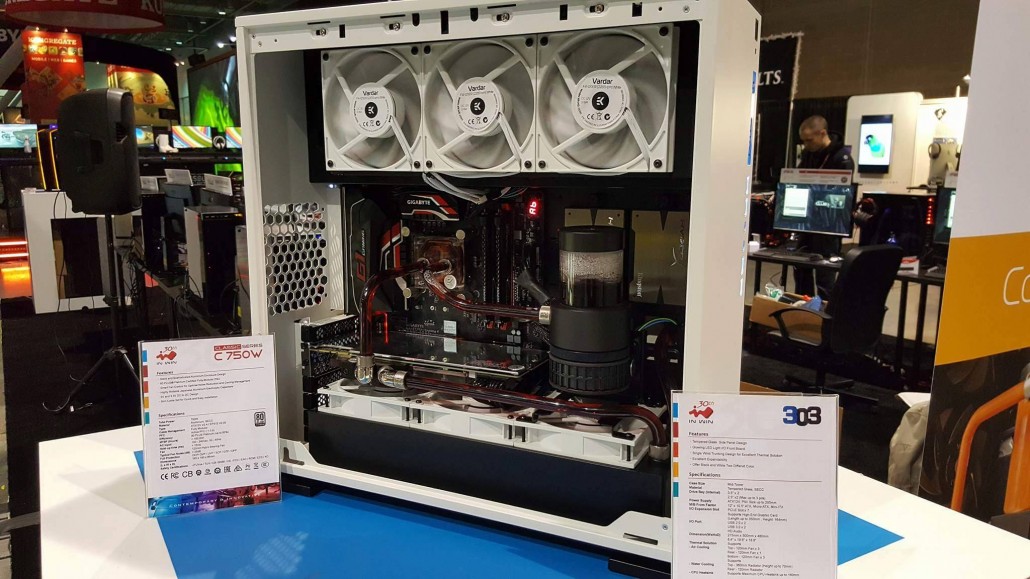 In Win 303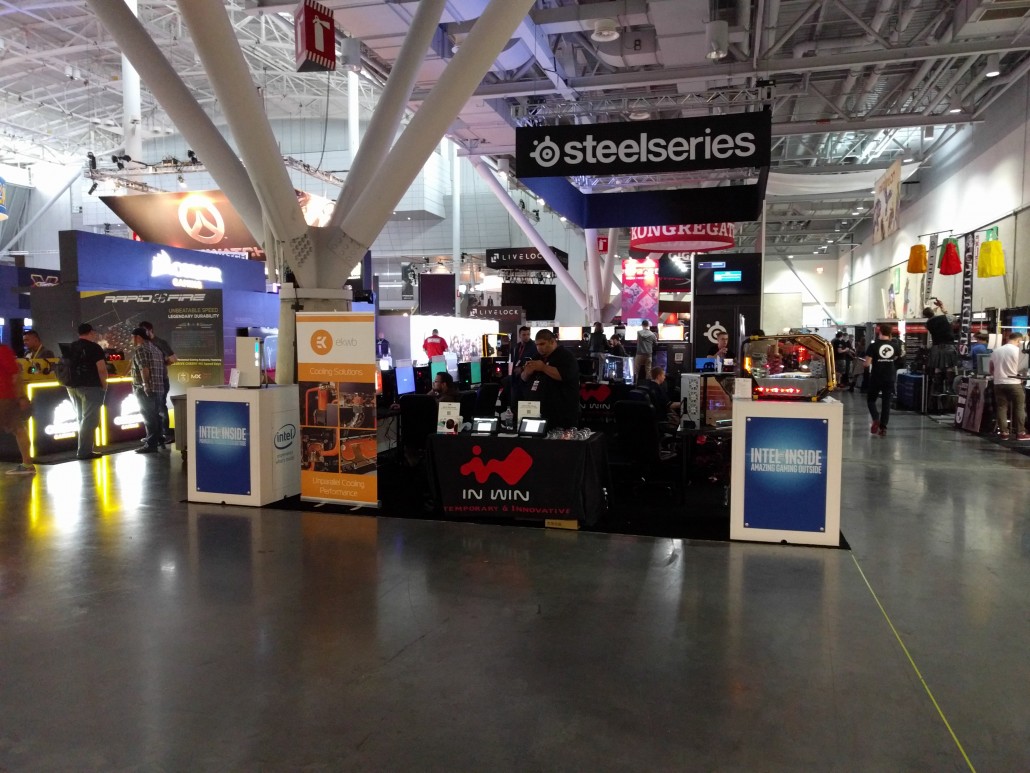 Minutes before the event opened on Friday …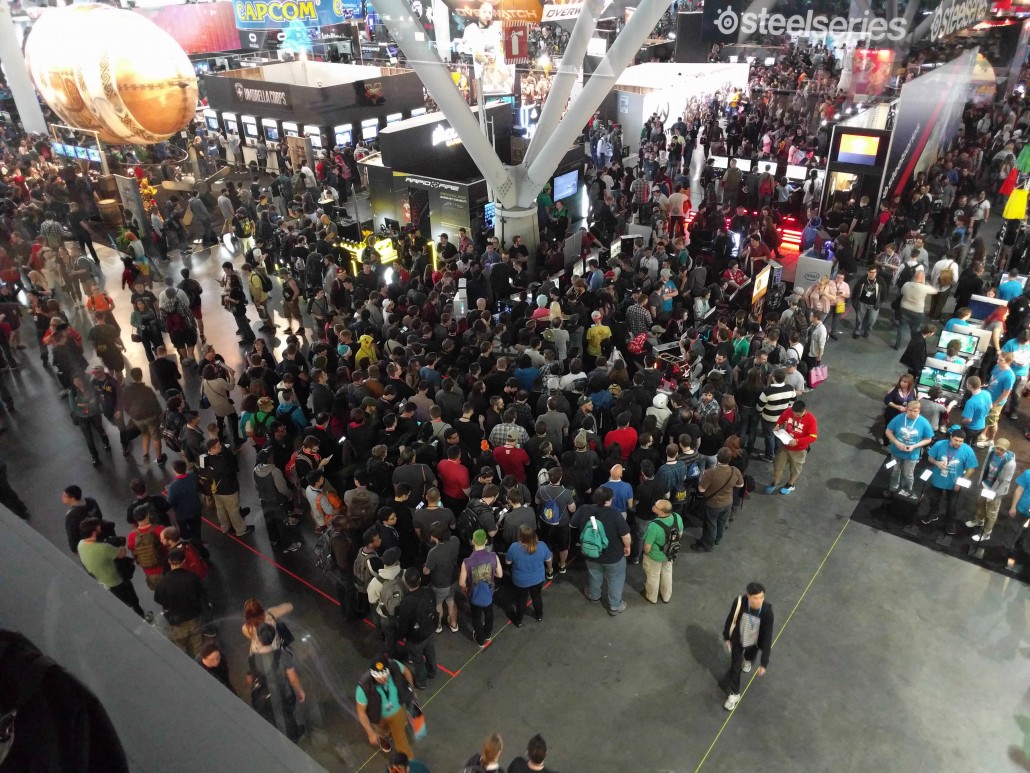 Huge crowd for EK-XLC Predator 360 giveaway!
Aion PC, our second partner for the event, brings high quality, high performance, and fully customizable computer systems to the masses. With an AION system, customers are able to tweak nearly every aspect of their system to truly make it their own with the ability to add-in components such as custom lighting, liquid cooling, and more to make any AION system meet their performance needs while standing out from the rest. Every AION PC features EK Water Blocks liquid cooling and there were 10 such systems on display at PAX East. A real eye candy for everyone who stopped by!
Few extra photos from our booth! Make sure you subscribe to our YouTube channel for a full PAX 2016 video, that is coming soon!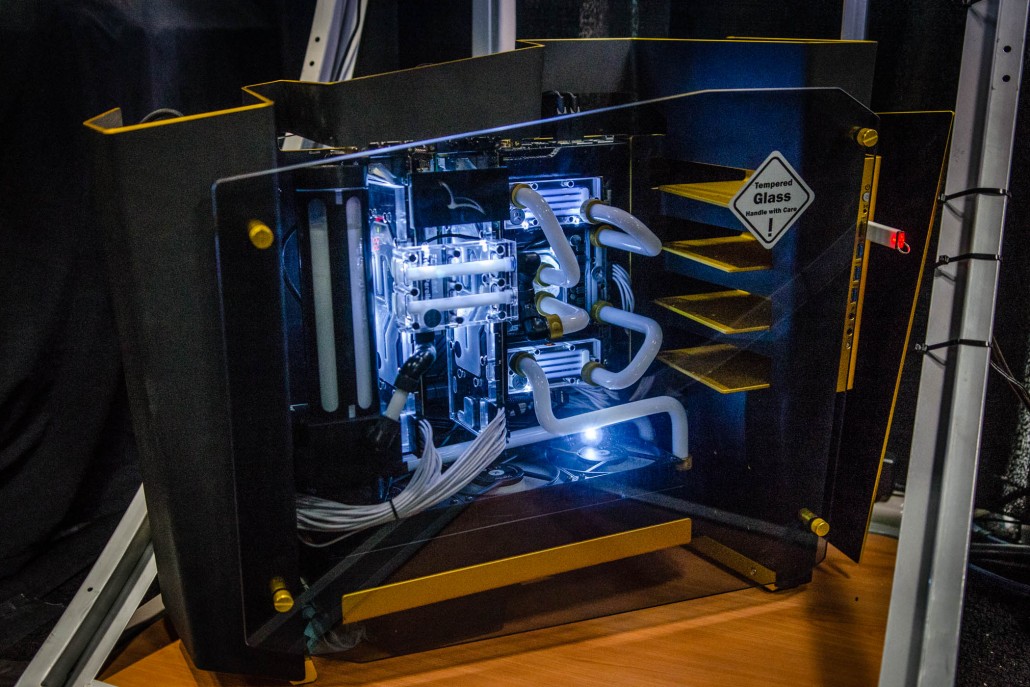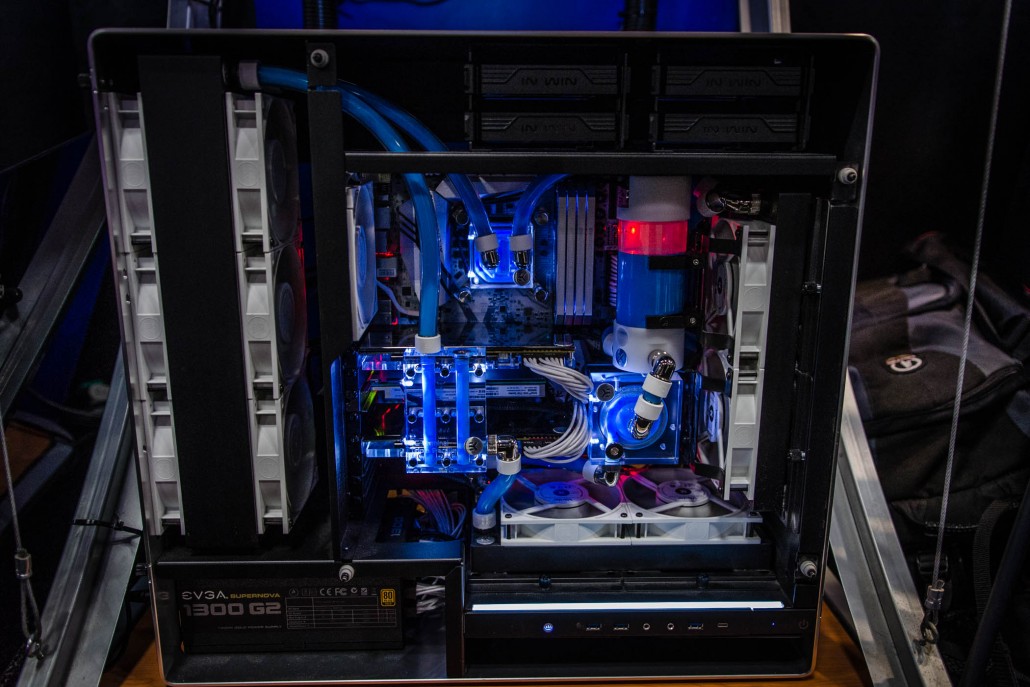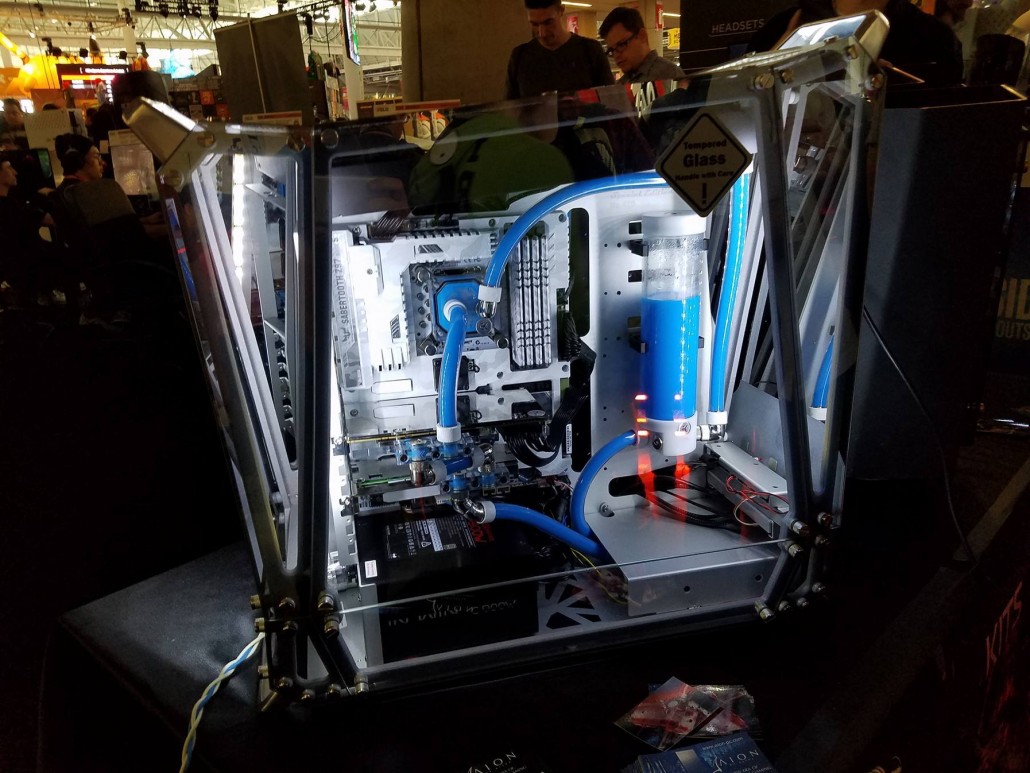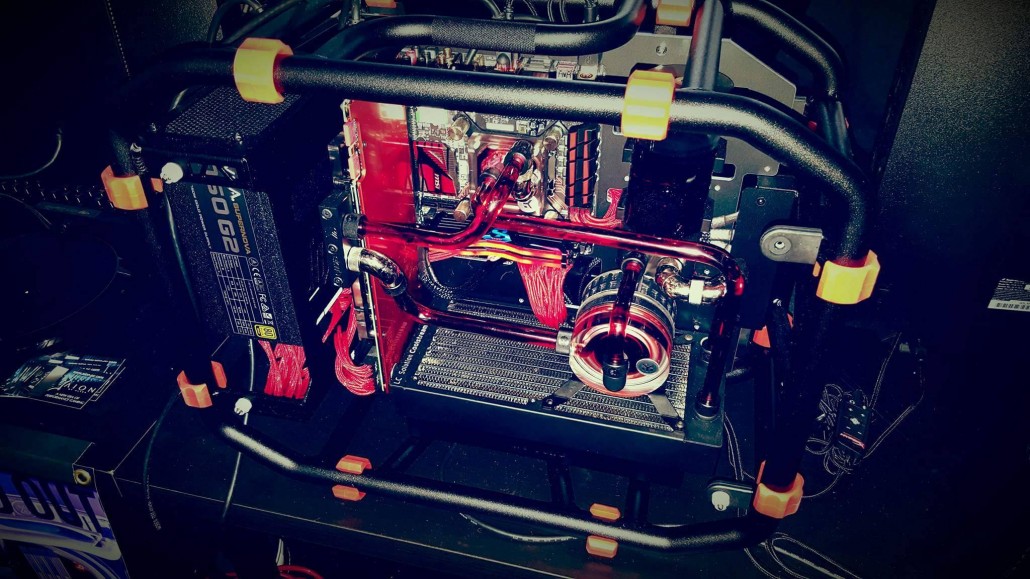 Hope to see you next year! 🙂
Forum
Join the EKWB forum, talk to our team, share your thoughts and connect with the liquid cooling community.
You can pay with:



And get fast delivery via:




Thank you!
EKWB employees would like to Thank you for considering our products and webshop as your provider of PC cooling solutions. Do know that we strive for Perfection in every aspect – from the product to the service, so in case you are not satisfied with anything at all, let us know! Likewise if you need help. Thank you.
Edvard König, Founder