Green Jade by Tiche PC
May 5, 2016
|
Featured builds & mods
|
Atila Gobor
This week we are featuring Green Jade build, another by Tiché PC. Like with their first featured build on our blog a few weeks ago, they once again show the mastery of their craft! Soft tubing this time, with green coolant!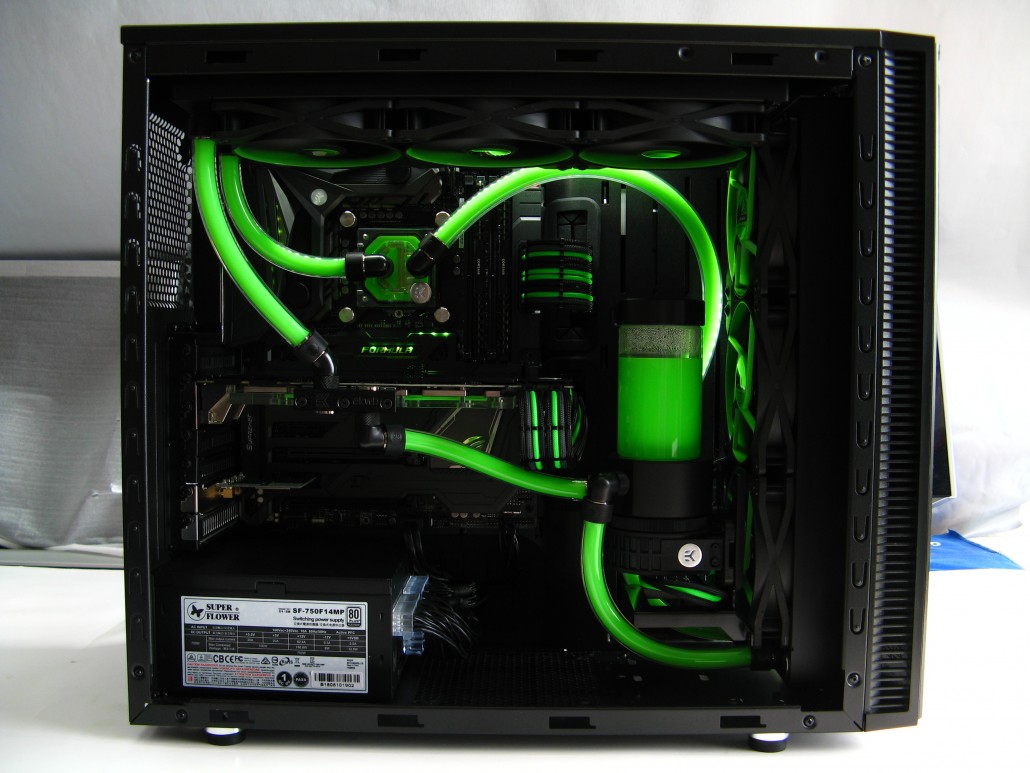 Hardware
Fractal Design Define S – black window
Asus Maximus VIII Formula
Intel Core i7-6700K, Quad Core, 4.00GHz, 8MB, LGA1151
Corsair Vengeance LPX 16GB (Kit 2x8GB) 2400MHz DDR4 CL14 DIMM 1.2V XMP
Gigabyte GeForce GTX 980 Ti, 6GB GDDR5 (384 Bit), HDMI, 2xDVI, 3xDP
Nanoxia Rigid LED White, 30 cm, 27 SMD5050 LEDs – white
Samsung SSD SSD850 EVO 500GB SATAIII
WD Red WD30EFRX 3TB HDD 3.5", SATA/600, Intelli Power, 64MB
Alpenföhn 120mm Wing Boost 2 Plus PWM – toxic green 6x
Tiché PC custom extender cables (Black, Titan Grey, Toxic Green Gosumodz PLX Sleeve)
Super Flower Leadex 80 Plus Platinum PSU – 750W
Phobya 4Pin PWM to 8x 4Pin Fan Splitter PCB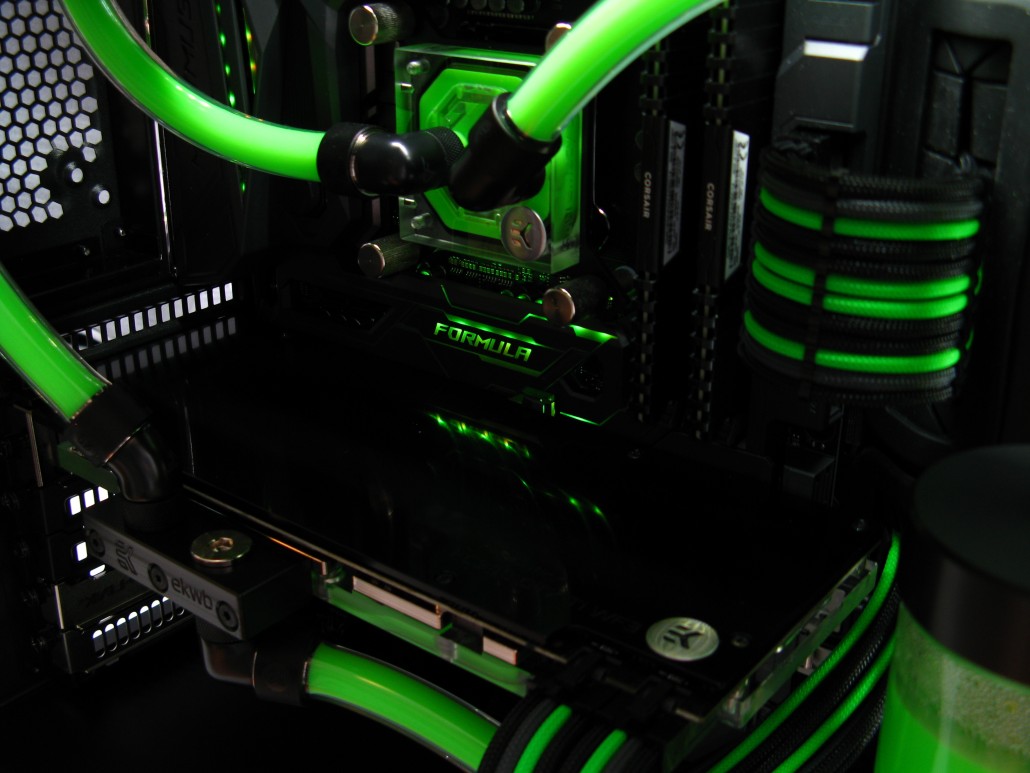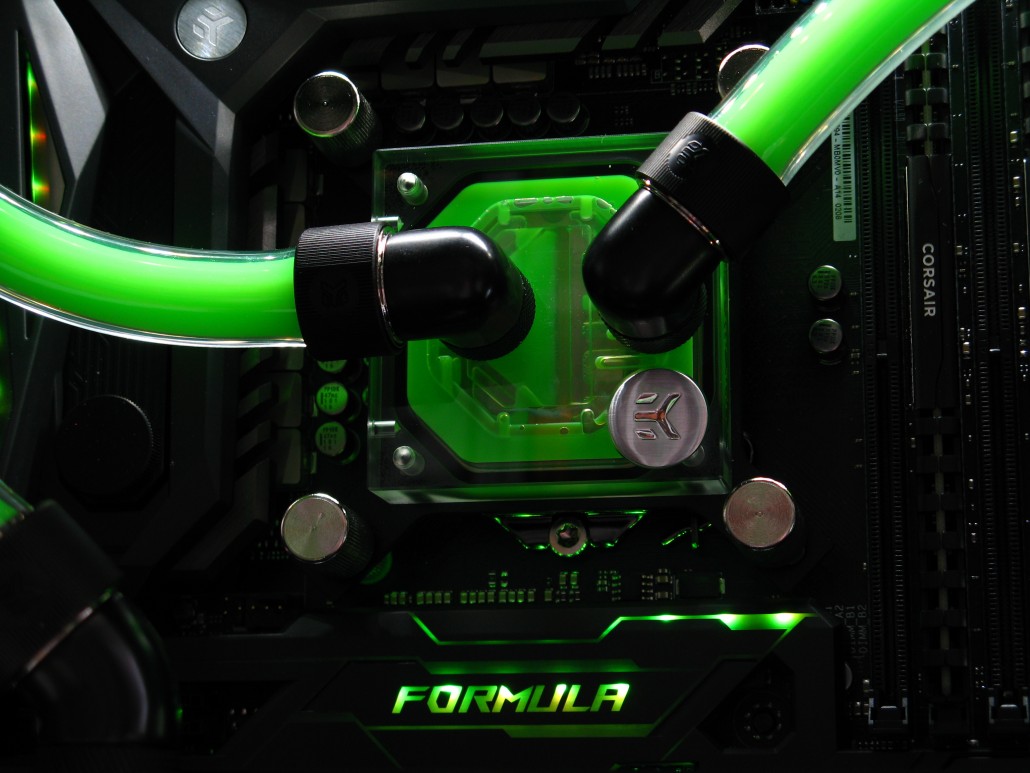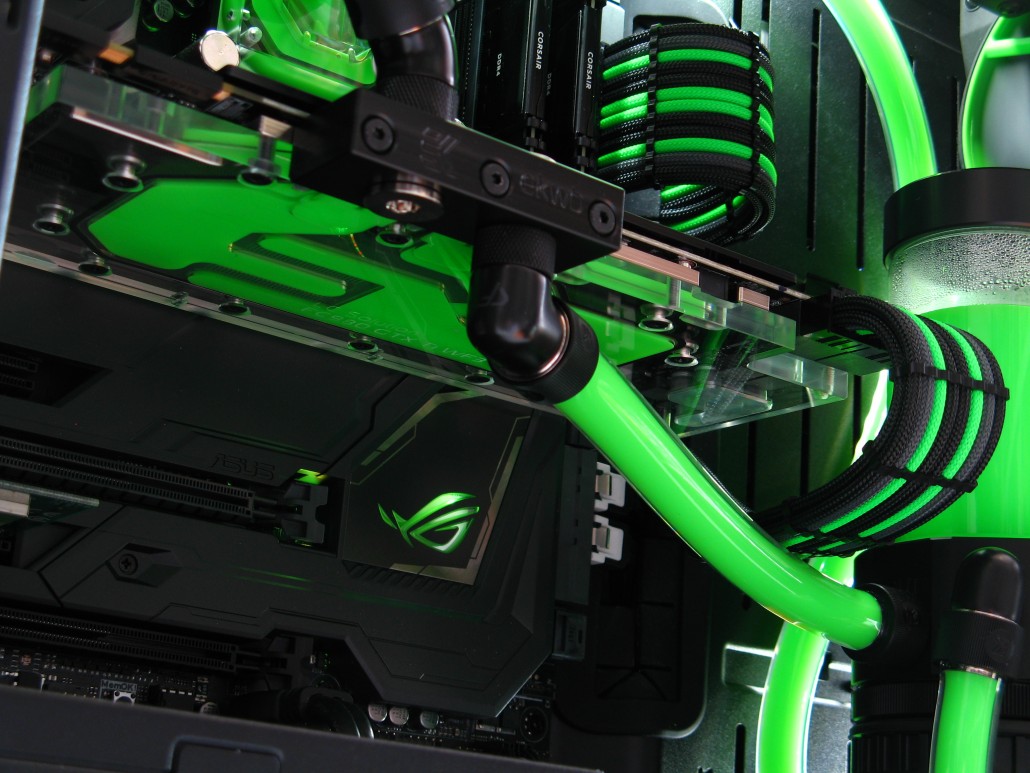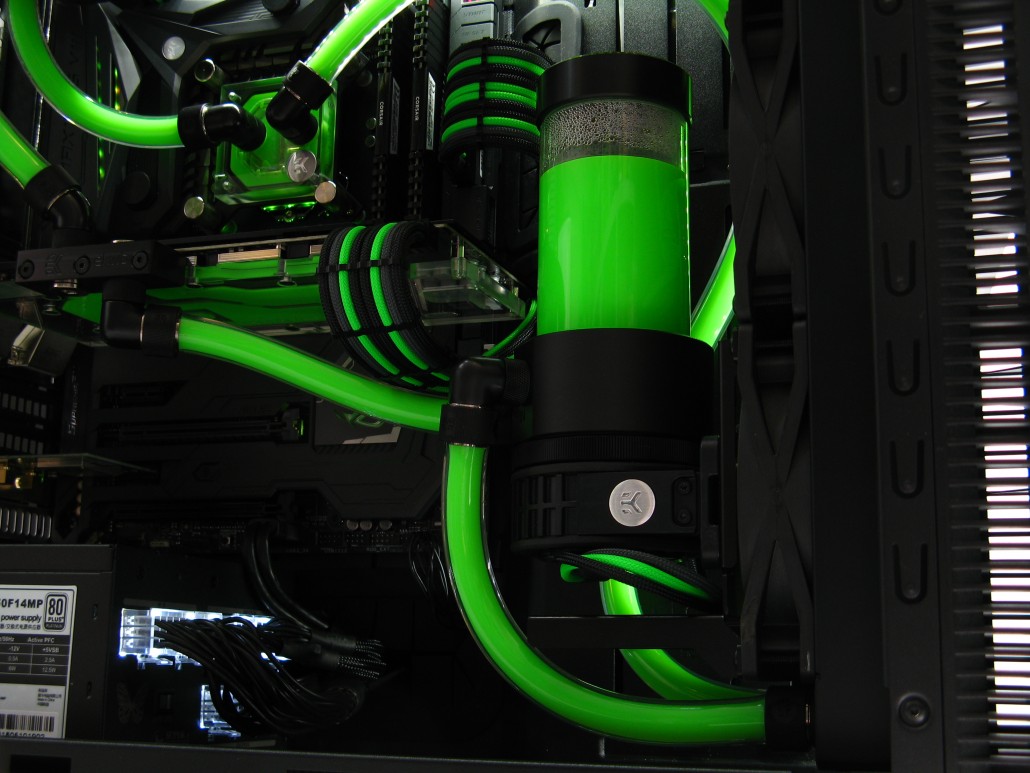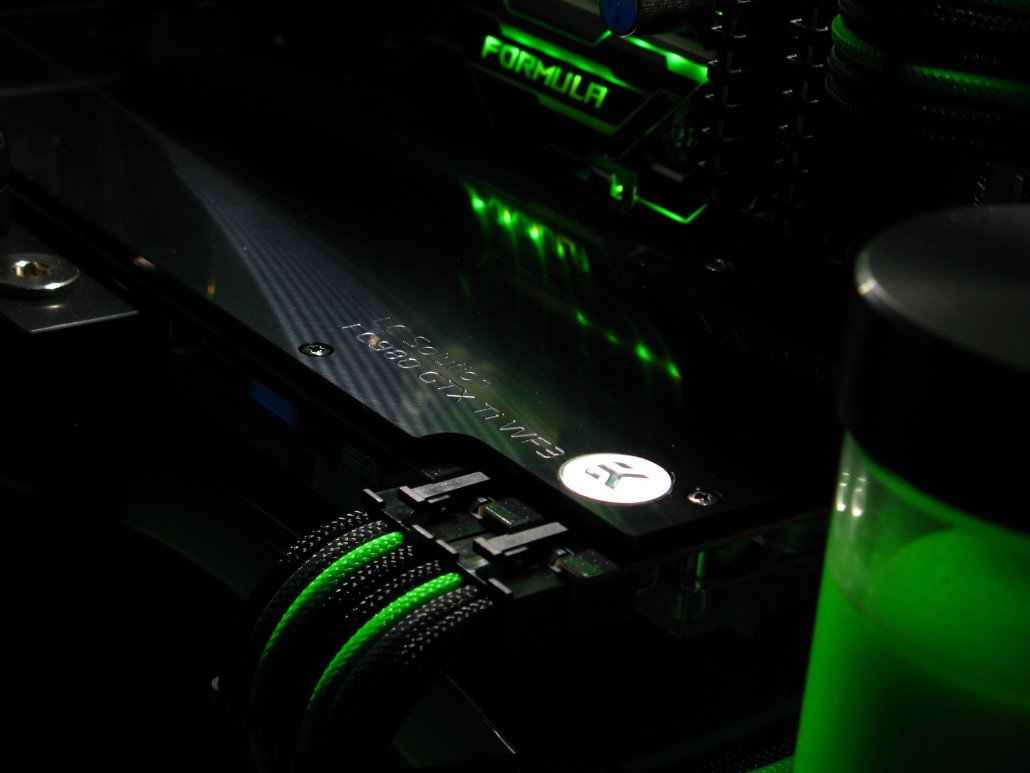 EK parts used in this build
10 x EK-ACF Fitting 10/16mm – Black
2 x EK-AF Angled 45° G1/4 Black
4 x EK-AF Angled 90° G1/4 Black
2 x EK-CoolStream PE 360 (Triple)
2 x EK-CSQ Plug G1/4 – Black
EK-FC980 GTX Ti WF3 – Nickel
EK-FC980 GTX Ti WF3 Backplate – Black
EK-Supremacy EVO – Nickel
EK-UNI Pump Bracket (120mm FAN) Vertical
EK-XRES 140 Revo D5 PWM (incl. pump)
Mayhems Pastel – UV Green 1000ml
2x PrimoChill PrimoFlex Advanced LRT 16/10 mm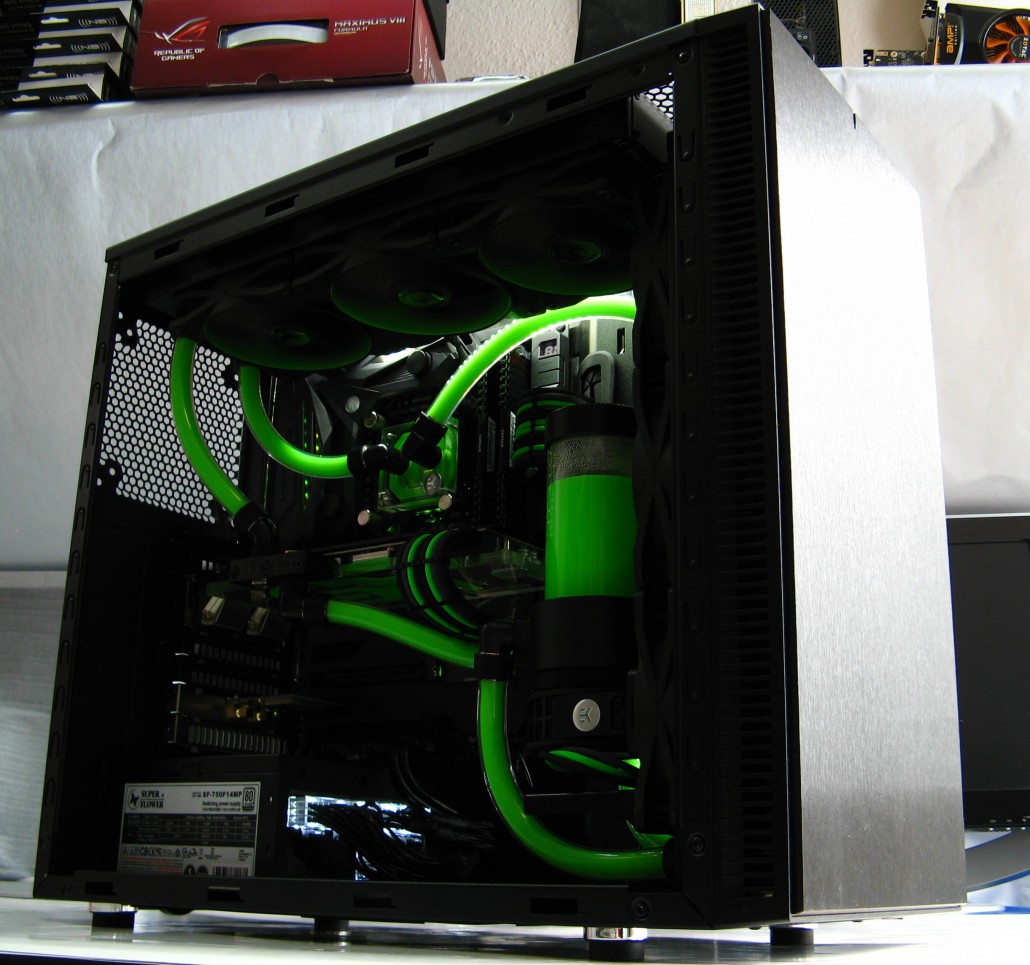 Forum
Join the EKWB forum, talk to our team, share your thoughts and connect with the liquid cooling community.
You can pay with:



And get fast delivery via:




Thank you!
EKWB employees would like to Thank you for considering our products and webshop as your provider of PC cooling solutions. Do know that we strive for Perfection in every aspect – from the product to the service, so in case you are not satisfied with anything at all, let us know! Likewise if you need help. Thank you.
Edvard König, Founder