Shop the Loop - Blue Noir
This is a nice example of what an experienced PC builder is after. Pure class paired with unparalleled performance that won't show age for many years to come. Blue Noir features EK-Matrix7 all around and the latest liquid cooling products from EK, so this setup will solve all your PC building problems, allowing for a beautiful and high-performance build that is not difficult to assemble.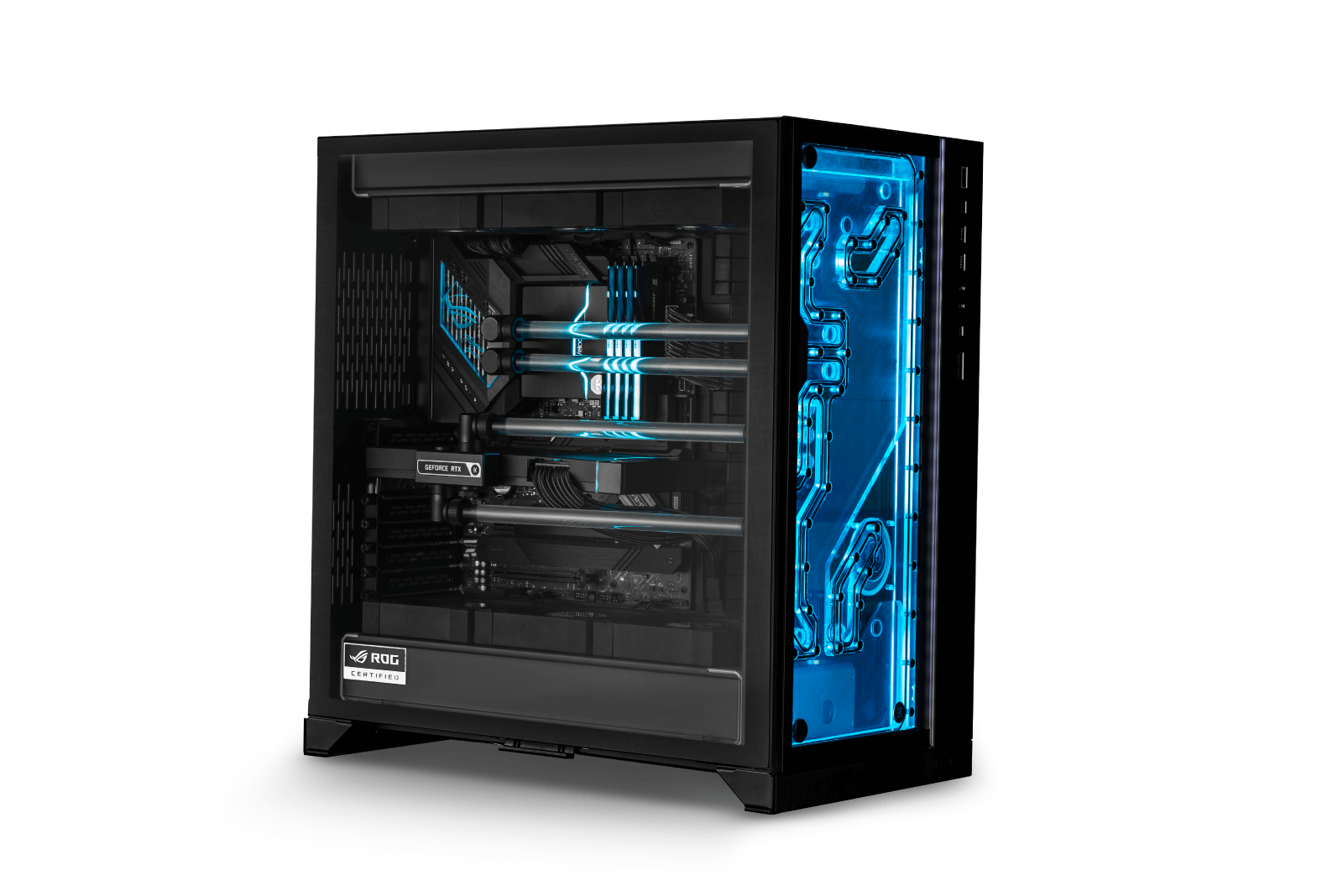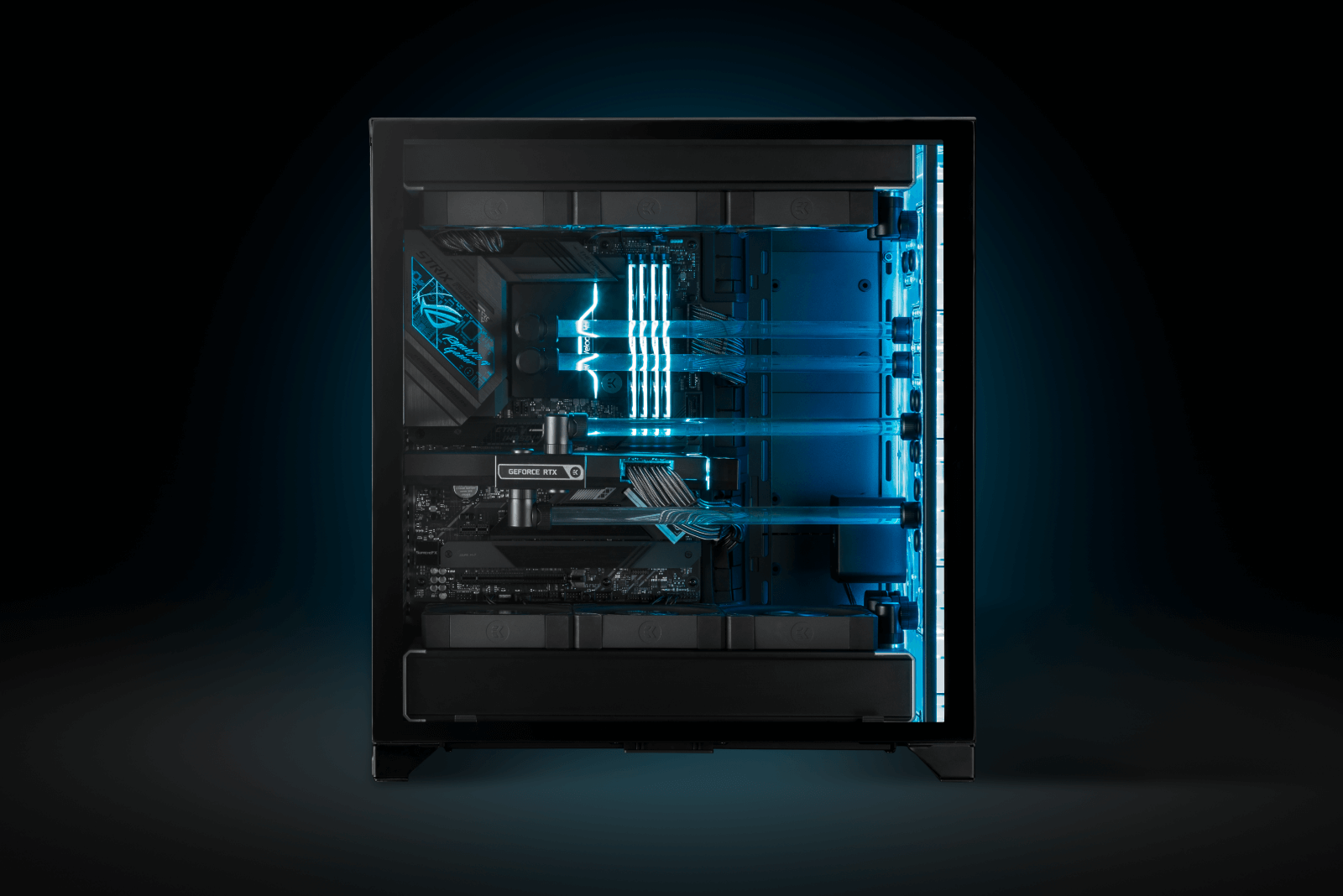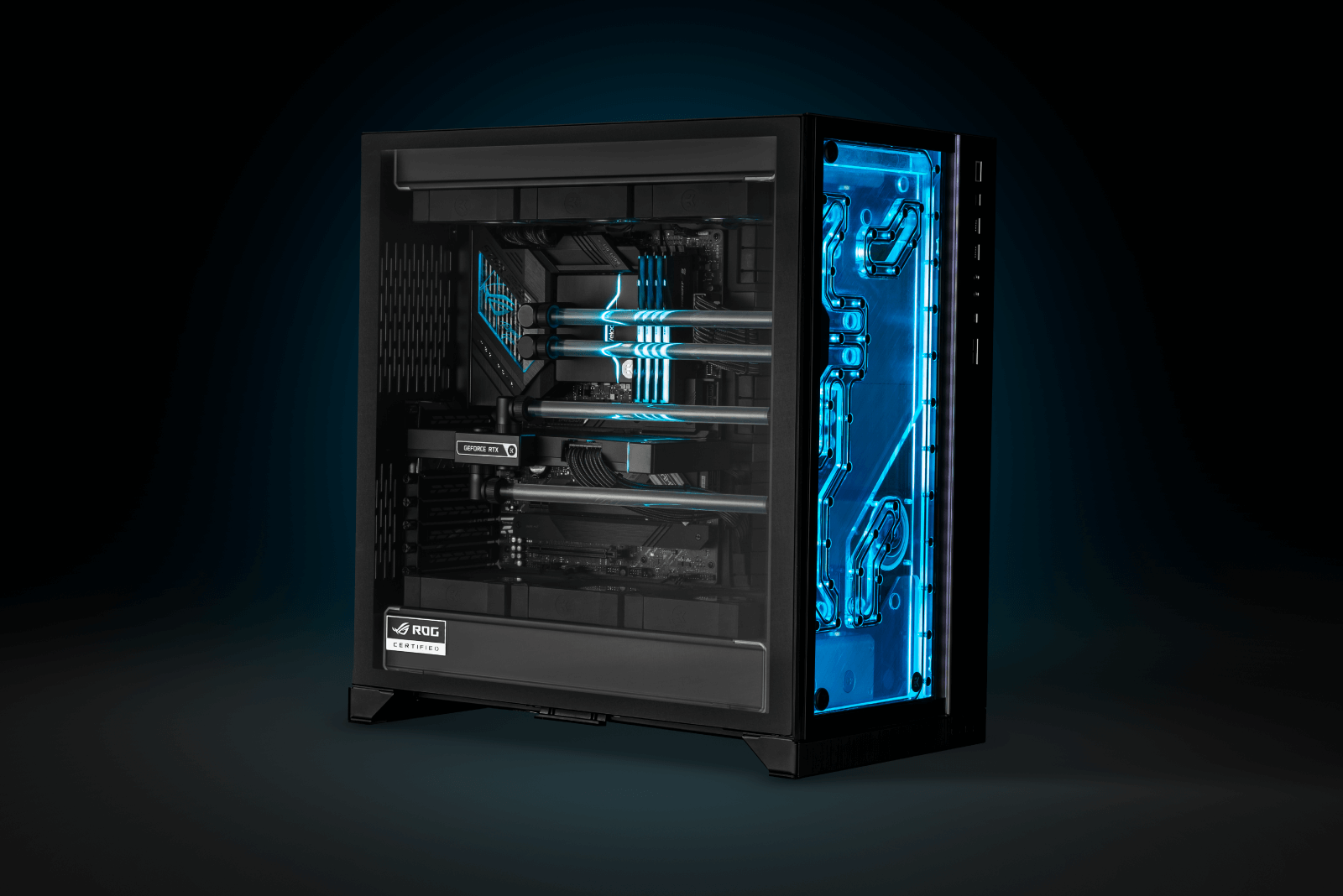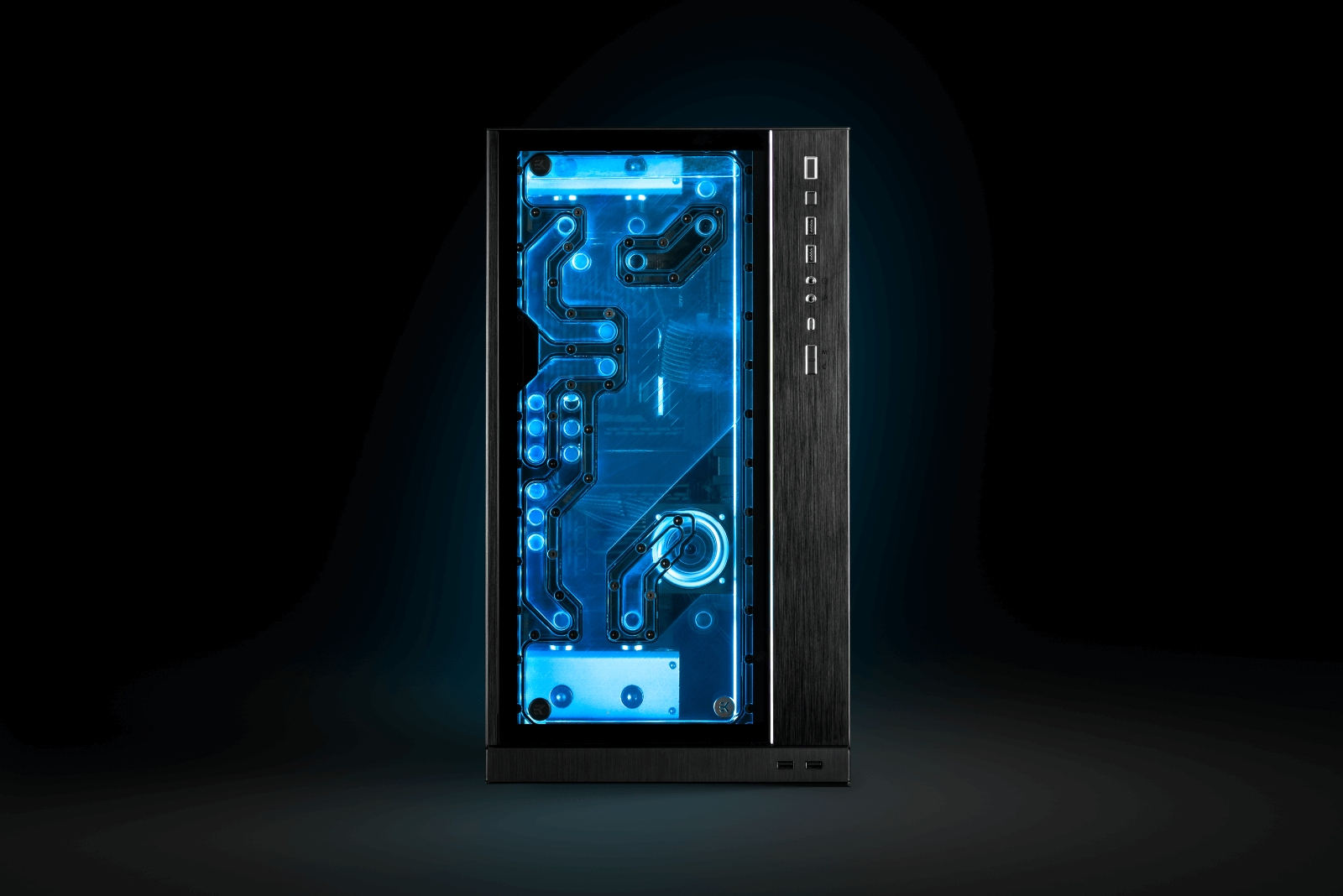 About the Build
Lian Li PC-011D XL was an easy choice for the Blue Noir build. It showcases our EK-Quantum Reflection² D-RGB Distribution plate with an integrated D5 pump encased in a custom CNC-machined black pump cover for some extra cooling and class.
Heat is a non-issue here, thanks to two EK-Quantum Surface 360mm radiators in P and X size. This substantial radiator surface provides over 1100 Watt of cooling power, so you know performance and silent operation are a given.
The GPU and CPU are cooled by the latest EK water blocks. The CPU is taken care of by the EK-Quantum Velocity², a block designed specifically for the LGA 1700 socket, while the newest generation EK-Quantum Vector² cools the GPU. These two blocks unleash the unrestrained power of these key components, and both come in black Acetal finish to hide the true potential.
All the pieces are easily connected and assembled using straight tubing and a selection of fittings, which wouldn't be possible without the EK-Matrix 7 design that places each product inside the PC case in a designated space. No matter which GPU or motherboard you plan to use, you can achieve the same look and easily build this beauty from scratch, all thanks to the EK-Matrix 7 concept.
As the CPU socket height is the only thing we cannot control but is quite crucial for achieving straight tubing, we've come up with a solution in the form of offset adapter fittings. With these offset adapter fittings, you can offset the ports on the distribution plate to match the exact height of the CPU block ports. The motherboard in the example build shown here required a 3mm height adjustment, so a 3mm offset fitting is installed directly on the CPU block ports along with a 7mm extender. This allowed for a total height of 28mm and a very clean, hidden adjustment that doesn't degrade the build's look.
Pro Tip: If you are using a Momentum² monoblock, the ports will always be spot on and perfectly aligned with the distribution plate.
If you want to fit a wider GPU the same way, you can use the same offset fittings - 14mm and 21mm to be exact - as those are the increments in block width.
Last but not least, we have 14mm hard tubing and a selection of fittings, extenders, and adapters in a black finish that matches all the connections and everything fits easily together. In the example build, we used four rotary male-to-male extenders to connect the radiators directly to the distribution plate. But we now have the new EK-Quantum Torque Push-In Adapter that replaces them and gives you an even easier build experience where you can simply slide the radiators to the distro, and you're good to go!
Hardware Specifications:
PC Case: Lian Li O11 Dynamic XL Black
Motherboard: ASUS® ROG STRIX Z690-F GAMING WIFI
Graphics Card: Nvidia GeForce RTX 3080 Ti (Reference design)
RAM: G.SKILL Trident Z5 RGB
Processor: Intel® Core™ i9-12900K
Cables: CableMod Carbon
CAUTION:
| | |
| --- | --- |
| | One of the products in this Kit, the EK-Quantum Phase 120 - Black (500-2200 rpm), is out of stock and has been replaced with the EK-Loop Fan FPT 120 - Black (550-2300rpm). |
Blue Noir Build Accessories