The Most Compact 90° Rotary Adapters For SFF Builds
EK®, the premium water cooling gear manufacturer, is expanding the Quantum Torque fittings line with Micro Rotary adapter fittings aimed at SFF builders and use-cases where spacing is an issue. EK-Quantum Torque Micro Rotary 90° are premium male-female 90-degree interconnects. Their rotary function allows them to rotate around one axis in 360 degrees. They are used primarily in tight spaces or when build aesthetics demands low-profile fittings and adapters.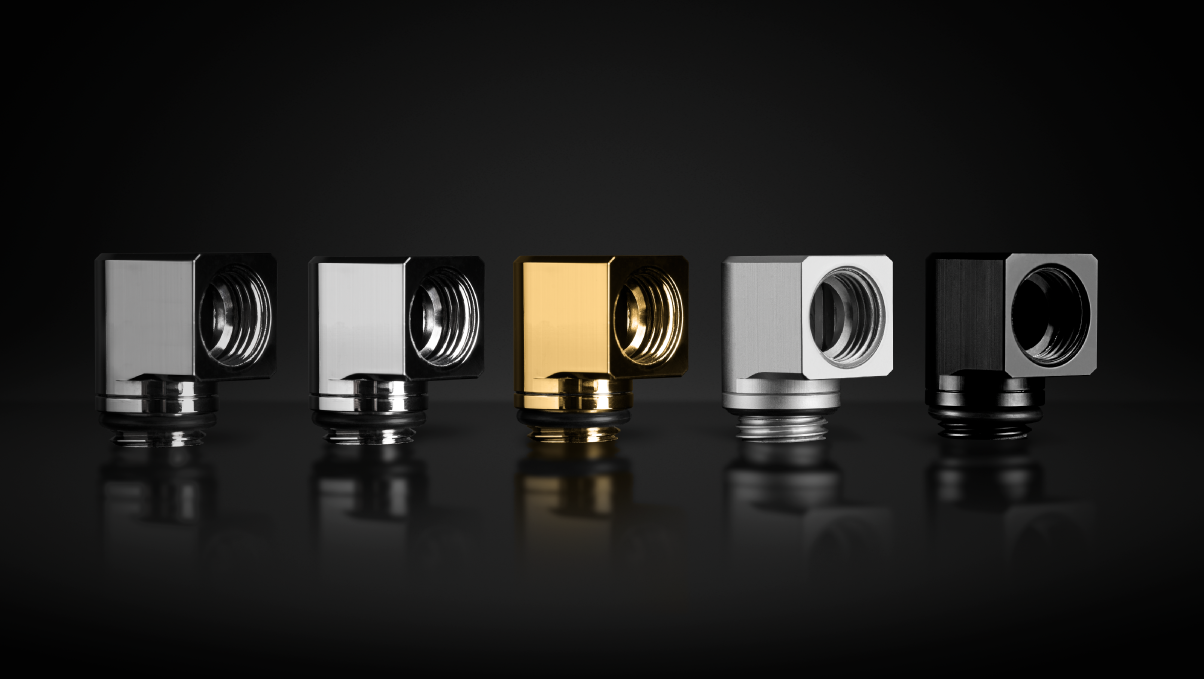 EK-Quantum Torque Micro Rotary 90°
This micro rotary 90° series consists of 5 different models with varying finishes. With an overall installed height of just 21mm, Torque Micro Rotaries can squeeze into the most difficult places where it would be otherwise impossible to make a bend. This means it is 10mm lower in height than the standard 90° EK-Quantum Torque Rotary angled fitting.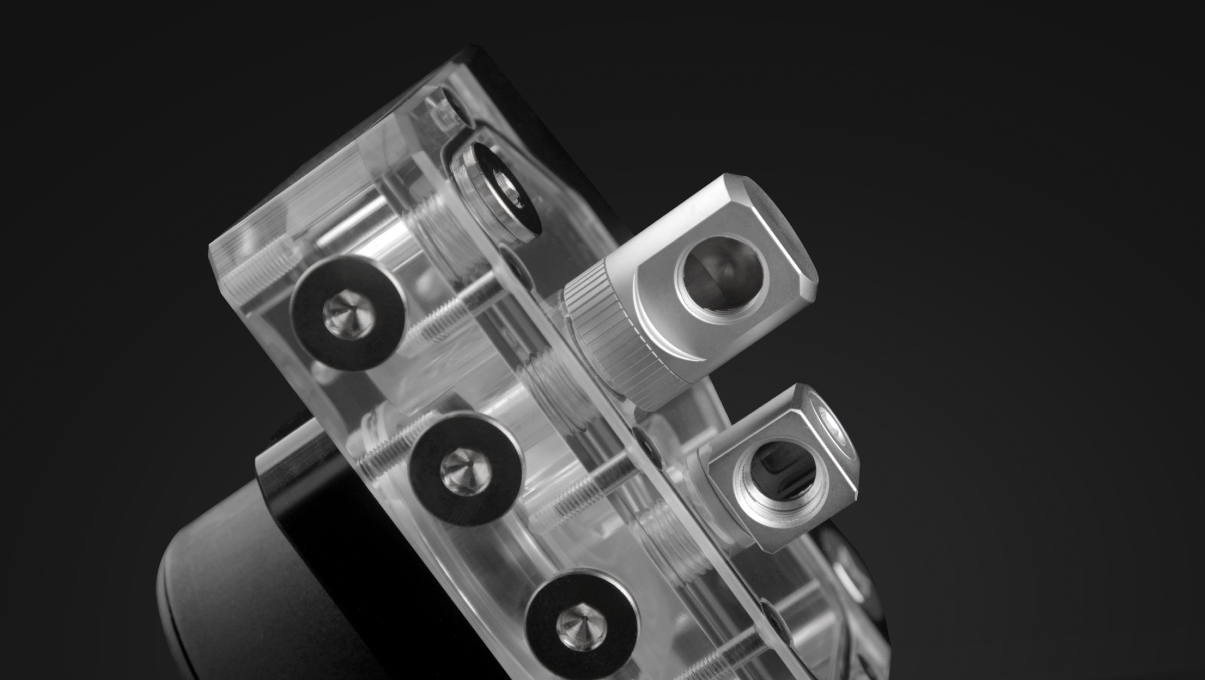 They are all CNC machined out of brass with high-quality O-rings for sealing. They come in the following finishes:
Black Nickel
Nickel
Gold
Satin Titanium
Black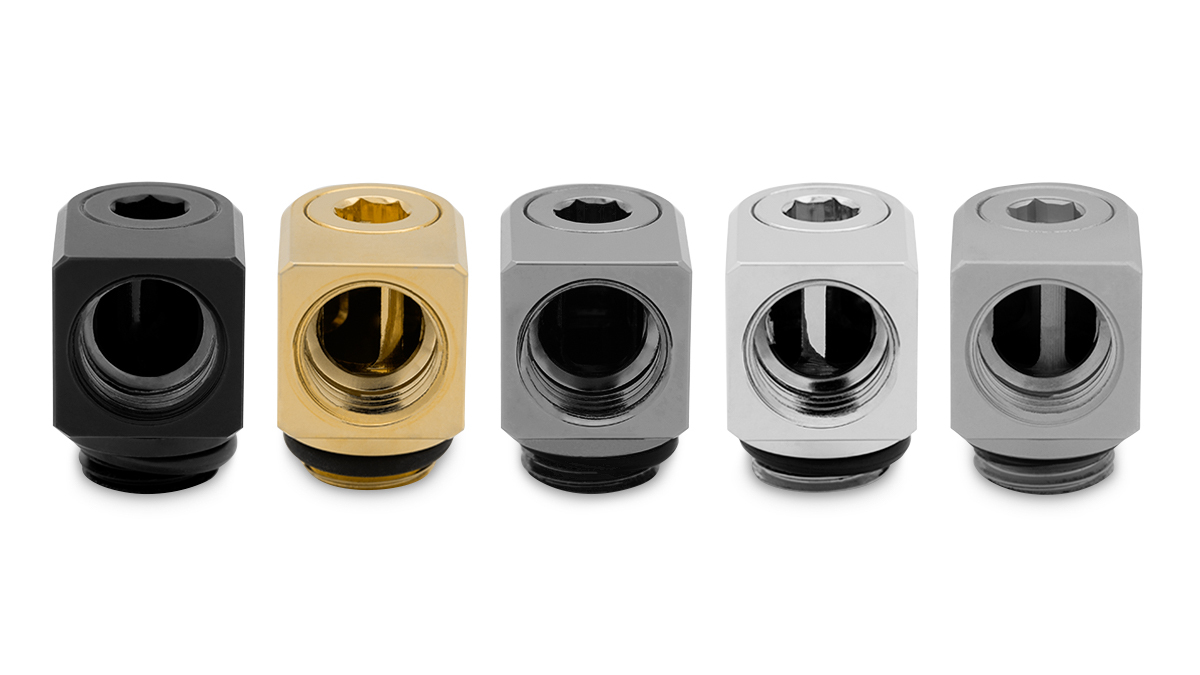 Since there is no space for conventional knurling, the base of the fitting extends through an opening in the top face where a 6mm Allen key has to be used to secure it in place. Once secured, the body of the fitting is free to rotate in either direction. EK recommends the use of the EK-Loop Multi Allen Key for this application.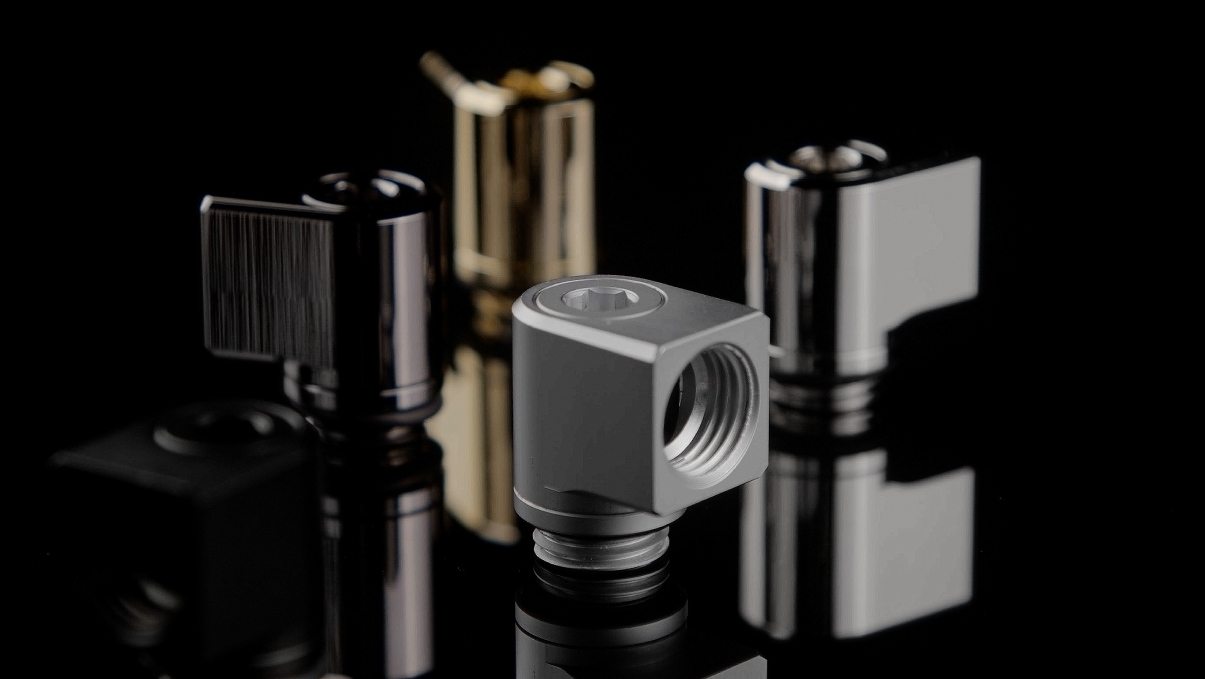 A male G1/4" thread is screwed into the desired port, and a fully rotatable joint allows the female G1/4" port to be directed in any perpendicular direction. You can install components in very close proximity thanks to this.
Availability and pricing
The EK-Quantum Torque series Micro Rotary 90° adapters are made in Slovenia, Europe, and are available to order through the EK Webshop and Partner Reseller Network. In the table below, you can see the manufacturer suggested retail price (MSRP) with VAT included.