Shop the Loop - Titanium Obsession
It is time to show your water cooling obsession with this metal tubing masterpiece. Corsair 4000D case filled to the brim with the best products from EK. It comes in a satin titanium finish, so no corner is overlooked. It is time to succumb to your obsession. The Titanium one, specifically.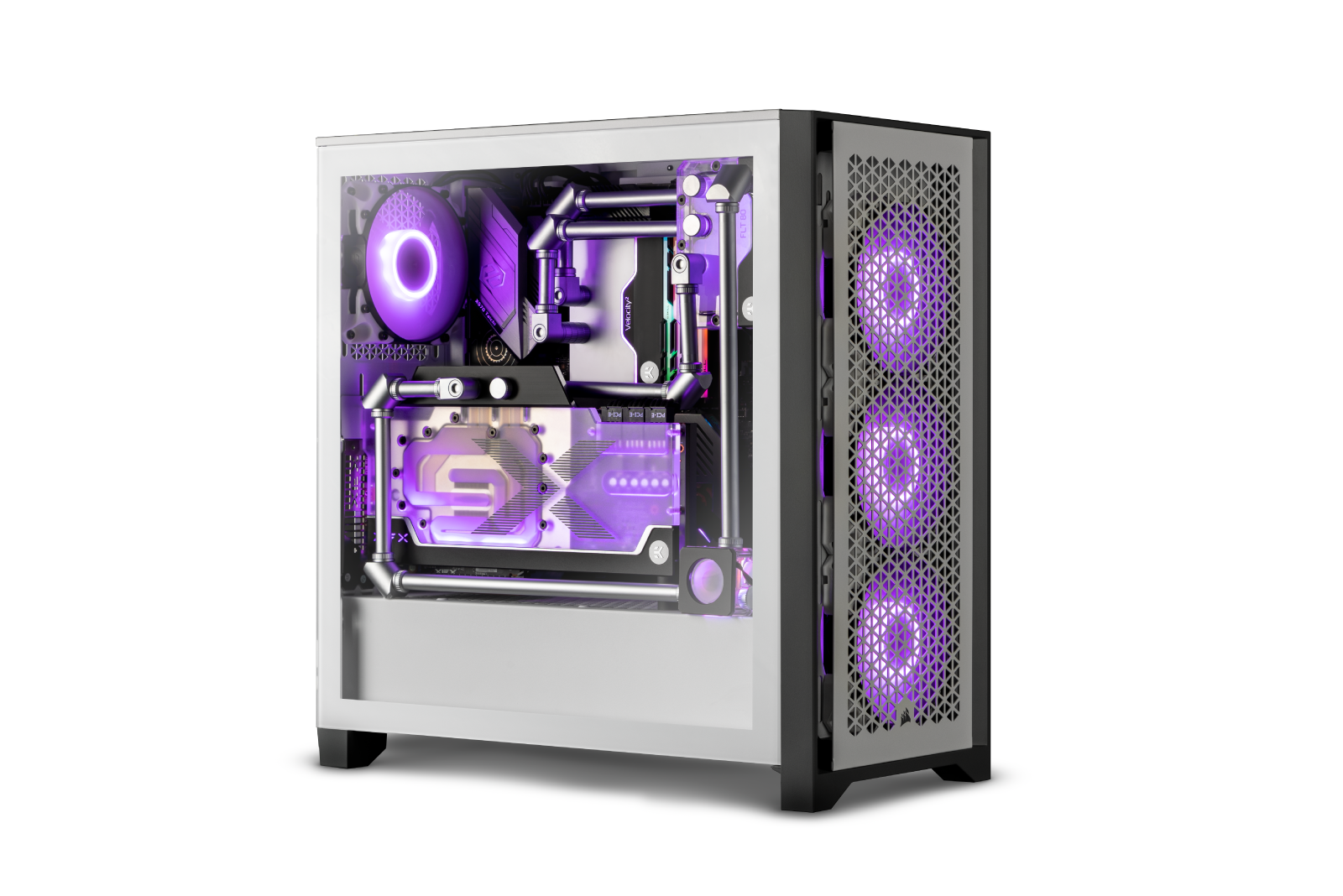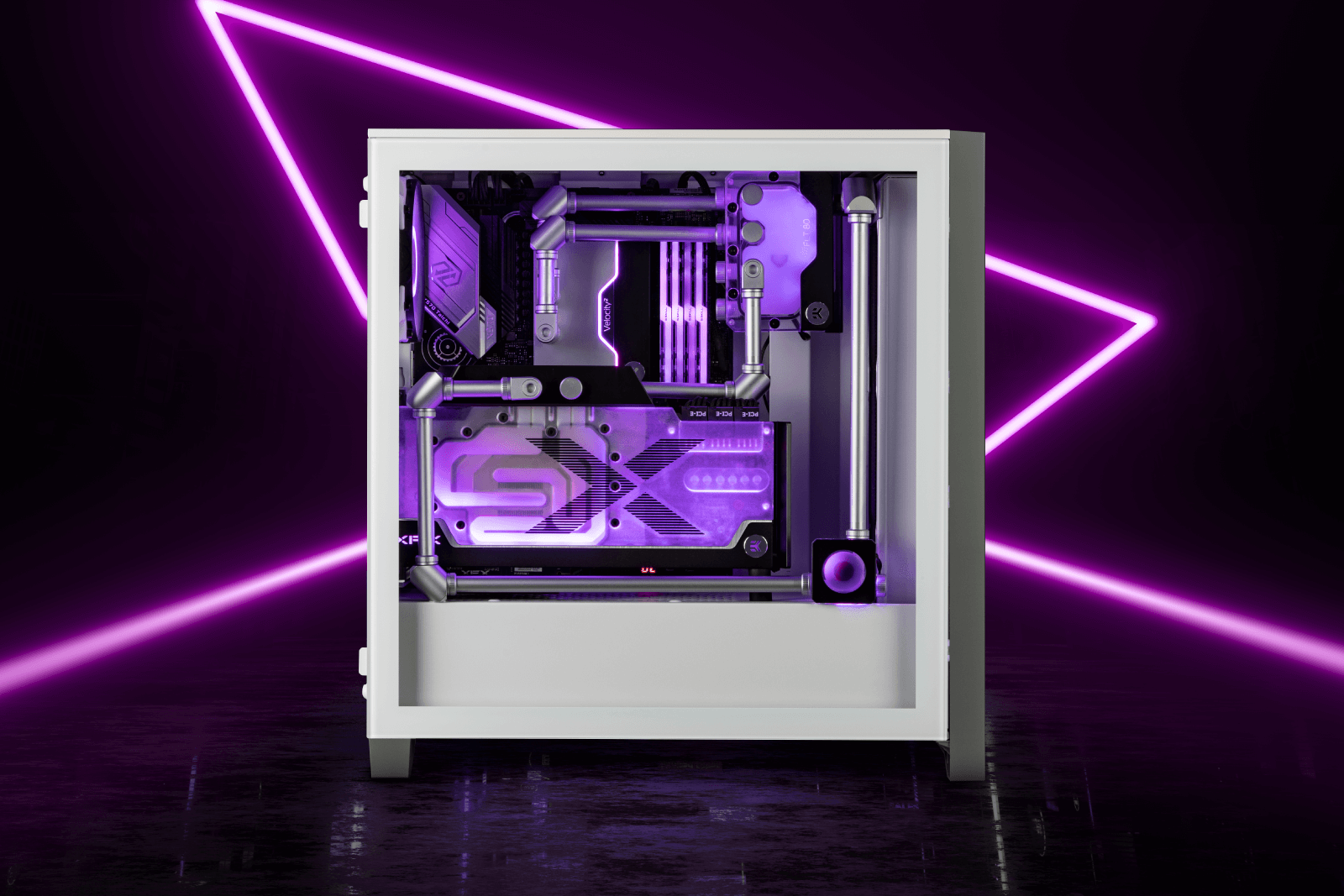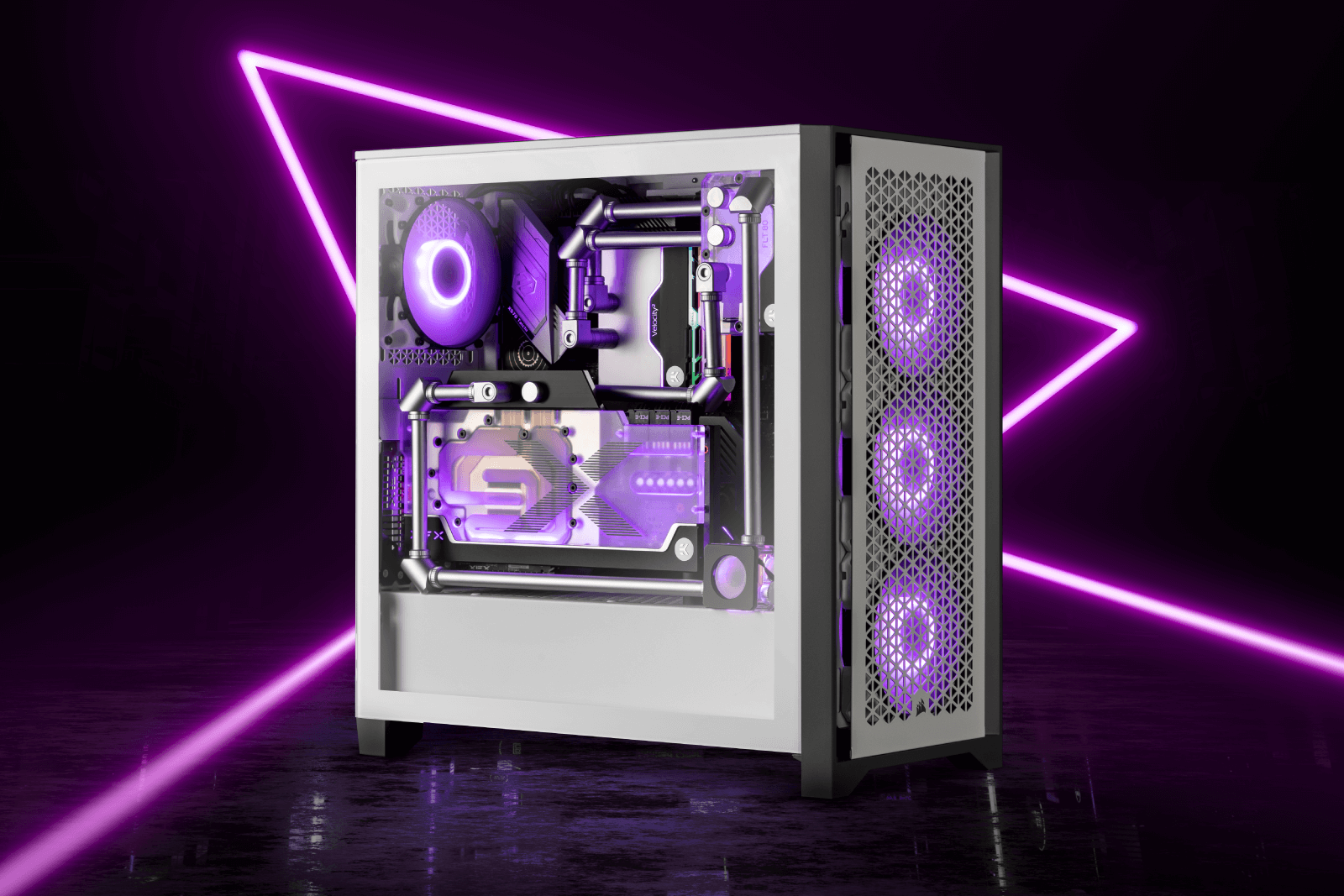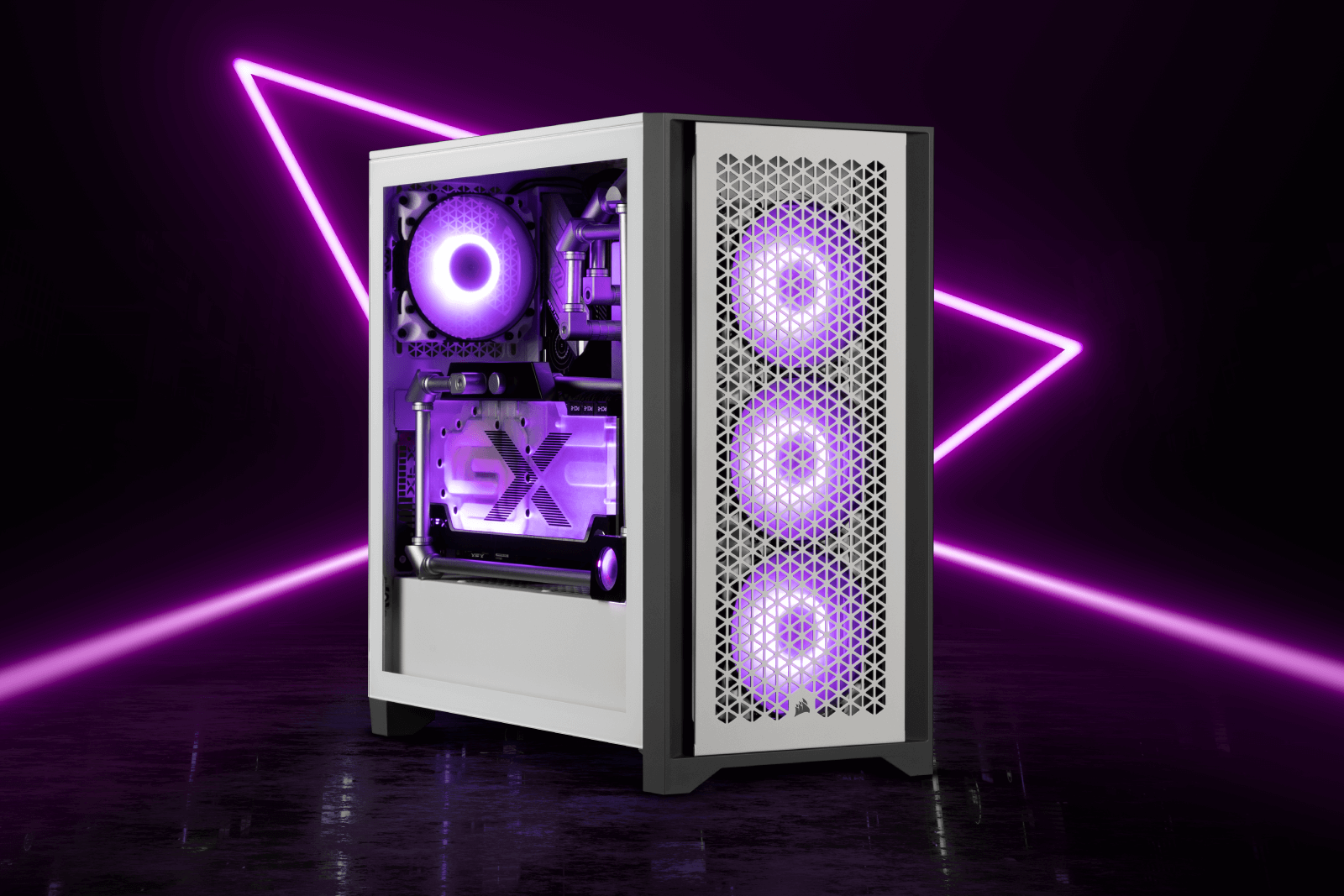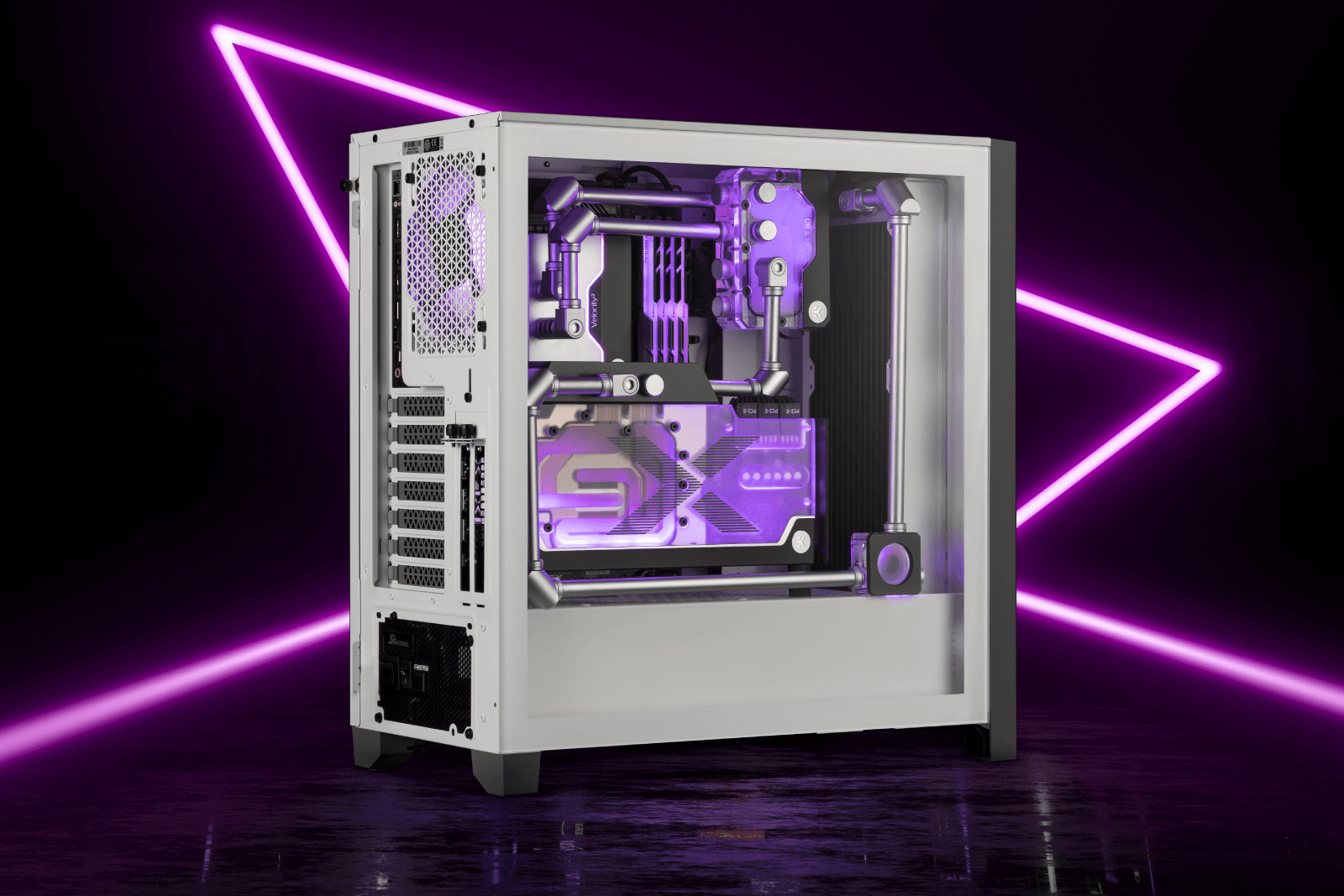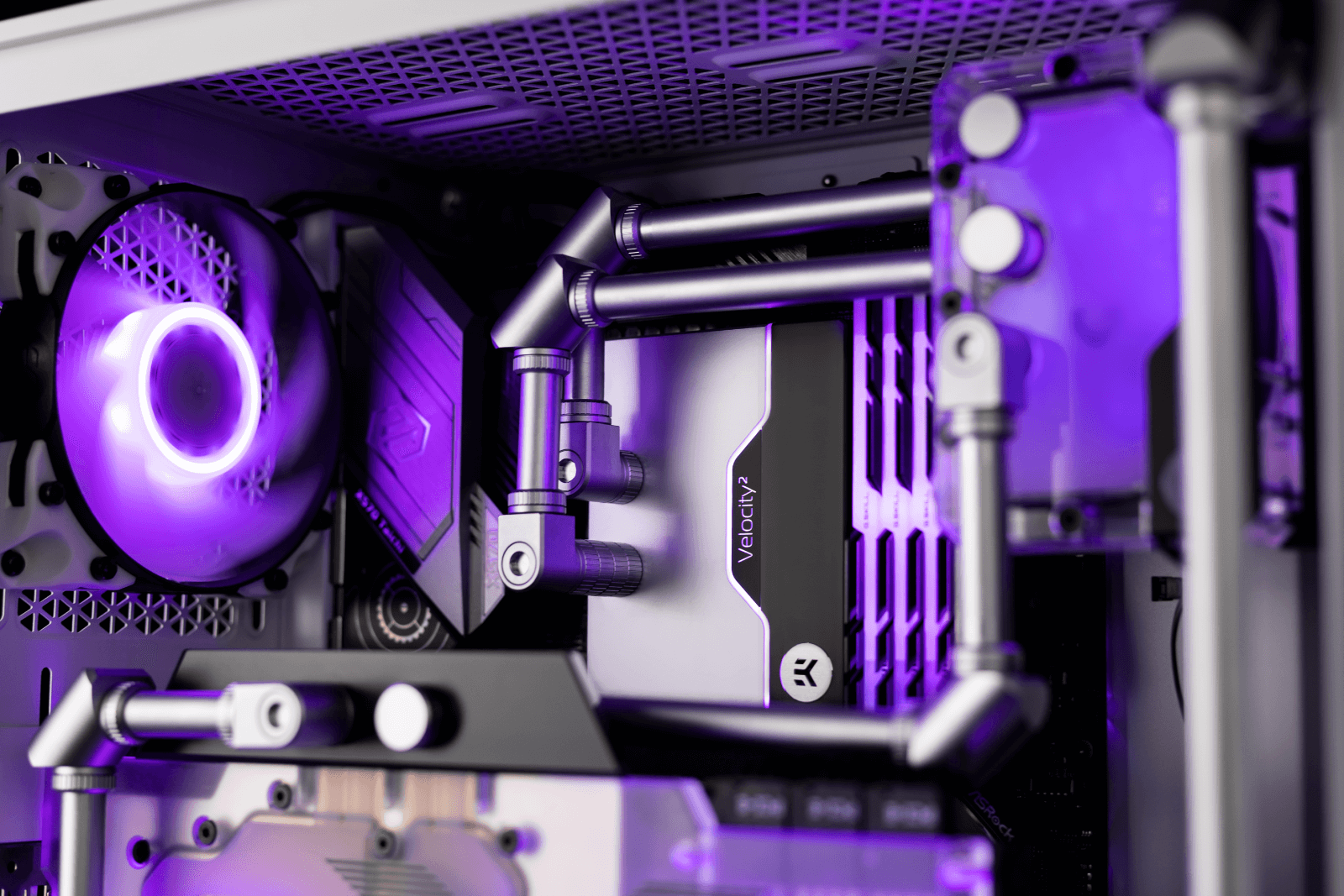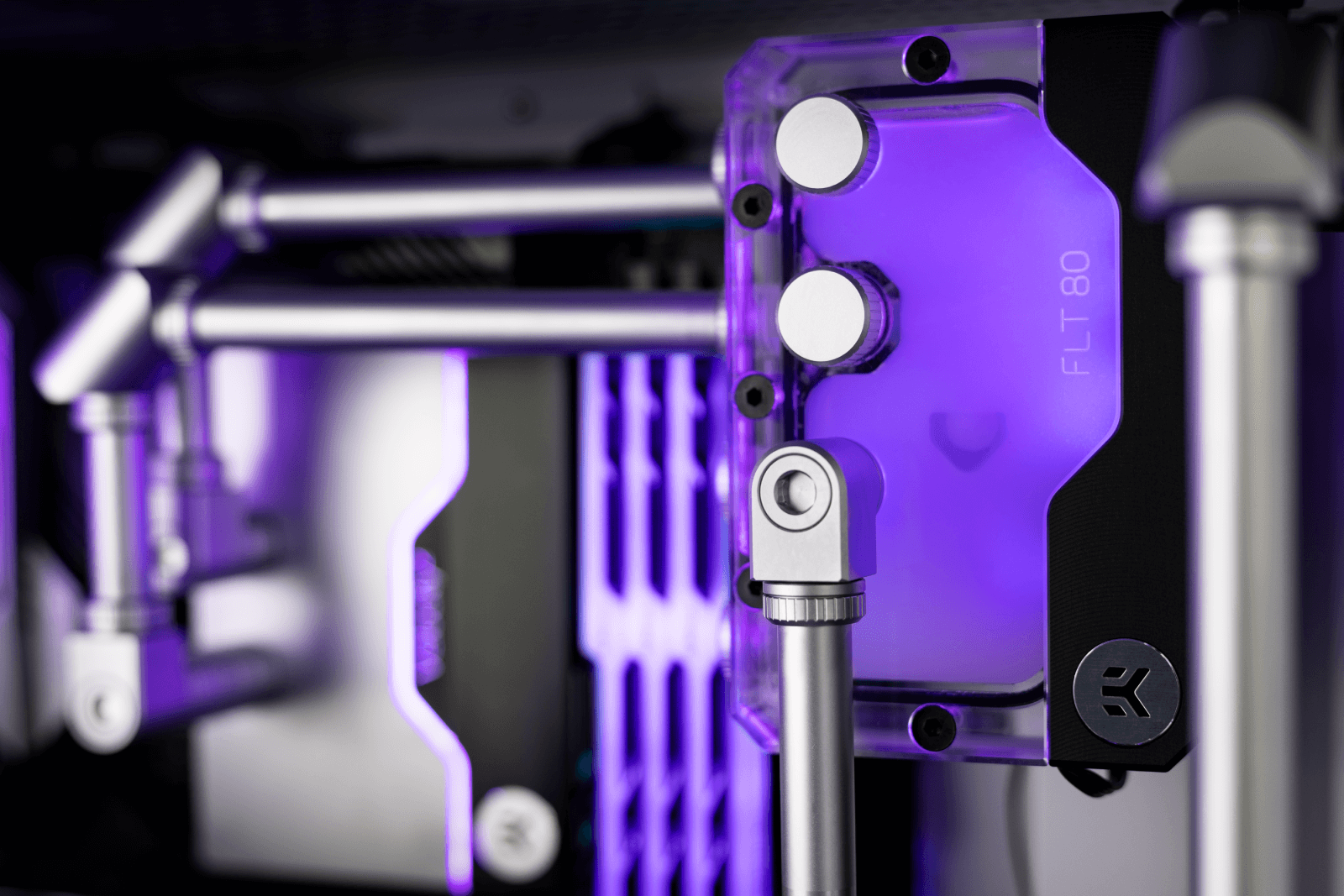 About the Build
To fully exploit what the 4000D case from corsair has to offer, an FLT 80 combo unit with a genuine DDC pump is hung from the top of the case with the help of a 120mm Angled bracket. This is done to enable its correct positioning to match the tubing from the CPU and GPU. The 7mm micro extenders on the CPU block helped line up the tubing perfectly.
While the GPU is placed vertically within the original dedicated case slot, we used PCI-E 4.0 Riser cable to ensure it is appropriately linked to the motherboard, unlocking all the potential for maximum performance.
The XFX Speedster 6900XT GPU monster is already encased in a stunning EK block, so no GPU water block mounting is needed. And the GPU water block's sand blasted finish goes exceptionally well with the satin titanium finish, making this combination top-tier aesthetically as well.
The CPU is covered and cooled by Velocity², the latest high-performance premium quality CPU water block that is EK-Matrix7 compliant. It is mounted via a patent-pending EK Exact Mount system, making CPU water block mounting as simple as possible while easily providing the best contact pressure.
To keep the CPU and GPU as cool as possible and utilize the case space to the maximum, there is a white front-mounted EK-Quantum Surface P360M radiator on one side and a white EK-Vardar X3M 120ER D-RGB (500-2200rpm) on the other.
The all-new Satin Titanium metal tubes connect all the water-cooling components with the help of Micro HDC 12 fittings, Micro Rotary 90°, and Static FF 90° EK-Quantum Torque fittings. All that needs to be done is some precise measurements and you just cut the tube to length.
A well-hidden drain valve on the GPU terminal enables simple once-a-year maintenance in the form of Mystic Fog coolant replacement, so this masterpiece is also very easy to keep clean and in optimal performance. The finishing touches include Micro plugs, a flow indicator, and one additional fan at the back to help with the case airflow.
All the accessories used in the build are also listed below, so you can easily get everything you need to get this loop up and running in no time.
Hardware used in this example build:
PC Case: Corsair 4000D AIRFLOW White
Motherboard: ASRock X570 Taichi
Graphics Card: XFX Speedster ZERO AMD Radeon™ RX 6900XT RGB EKWB Waterblock Limited Edition
RAM: G-Skill Trident Z RGB
Processor: AMD Ryzen 7 5800X
Riser: Case original vertical slot used with Riser cable
CAUTION:
One of the products in this Kit, the EK-Loop Metal Tube 12mm 0.5m - Satin Titanium (2pcs), is out of stock and has been replaced with the EK-Loop Metal Tube 16mm 0.5m - Nickel (2pcs).
One of the products in this Kit, the EK-Vardar X3M 120ER (500-2200 rpm) - White, is out of stock and has been replaced with the EK-Loop Fan FPT 120 D-RGB - White (550-2300rpm).
One of the products in this Kit, the XFX Speedster ZERO Radeon RX 6900XT RGB EKWB, has reached the End of Life. Please choose the appropriate Water Block replacement HERE and manually add it to your cart. (Note: ABP sets do NOT fit this build setup!)
Titanium Obsession Loop Kit
Titanium Obsession Build Accessories