iFixit Mako Precision Bit Set Now Available at EK Online Store
EK®, the leading computer cooling solutions provider, is now selling iFixit Mako Precision bit sets in an effort to provide its customers with the best tools that will help them on their liquid cooling adventure. This 64-bit kit comes with a magnetic screwdriver handle, flexible extension for hard-to-reach places, and 64 bits that will make any disassembly and maintenance a breeze. EK is dedicated to being a one-stop-shop for its users, making their loop-building experience easier and more accessible.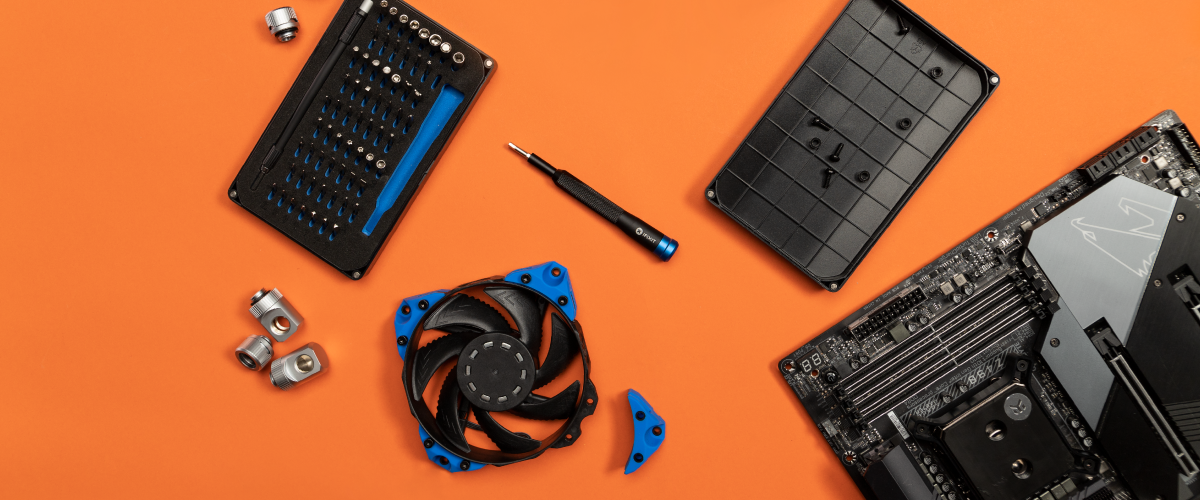 iFixit Mako Precision bit set was built using data from thousands of iFixit repair manuals and teardowns, ensuring the most compact yet a complete assortment of bits for electronics repair. This driver kit includes standard, security, and specialty driver bits for a wide range of PC, liquid cooling, and exotic repairs. Standard bits like Allen (Hex) ones will get you sorted with most water cooling products like CPU and GPU water blocks, fan and radiator screws, various pump/reservoir mounts, and much more.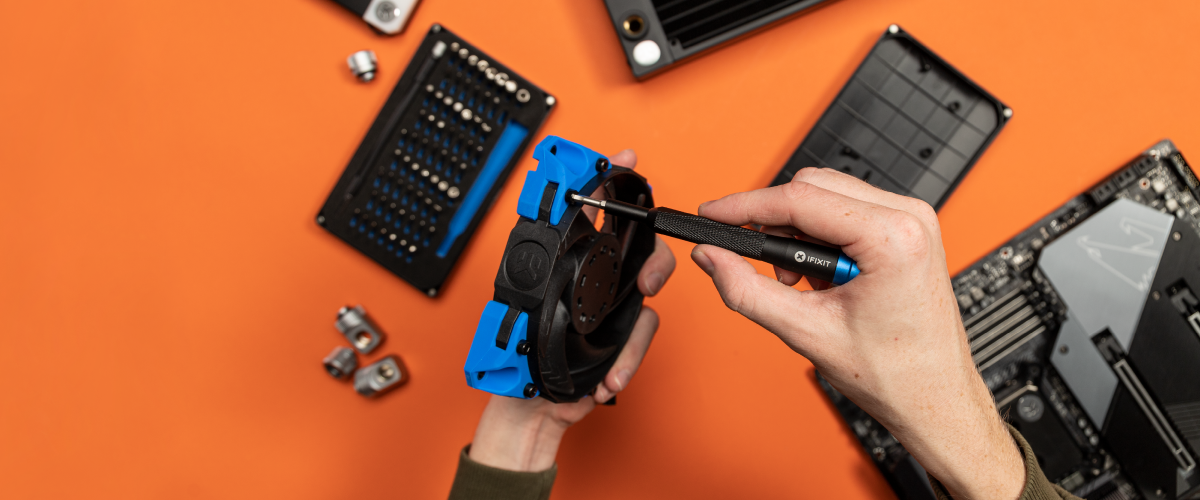 Whether you're a professional modder, true water-cooling enthusiast, or a first-time builder, this bit kit has exactly what you need to disassemble and reassemble your liquid cooling parts, as well as smartphones, game consoles, wearables, laptops, desktops, tablets, small appliances, and so much more. For those hardly accessible places, you can use the flexible extension, which allows you to get into every small space with ease, even if you're using an ITX case.

This bit kit is re-engineered for maximum utility. The bit kit lid is held in place with magnets to increase product lifespan (no more broken hinges or clasps) and also mounts to the back of the bit kit case to keep it out of the way while you work.

The lid also doubles as an integrated sorting tray for organizing your screws and parts. And the 4mm bits have been redesigned with a longer neck for a deeper and more precise reach.
What you get in the box:
– Magnetized Case
– Lid with Built-in Sorting Tray
– 150 mm Flex Extension
– 4 mm Aluminum Bit Driver
– Phillips – 000, 00, 0, 1, 2
– Flathead – 1, 1.5, 2, 2.5, 3, 4mm
– Torx – T2, T3, T4, T5
– Torx Security – TR6, TR7, TR8, TR9, TR10, TR15, TR20, TR25
– Pentalobe – P2, P5, P6
– JIS – J000, J00, J0, J1
– Hex – 0.7, 0.9, 1.3, 1.5, 2, 2.5, 3, 3.5, 4, 4.5, 5mm
– Tri-point – Y000, Y00, Y0, Y1
– Nut Driver – 2.5, 3, 3.5, 4, 5, 5.5mm
– Square – 1, 2
– Gamebit – 3.8, 4.5mm
– Spanner – 6, 8
– Triangle – 2, 3mm
– iPhone Standoff Bit
– Oval Drive
– SIM Eject Bit
– Magnetic Pickup Bit
– 1/4″ to 4mm Driver Adapter
Availability and Pricing
The iFixit Mako Precision bit set is available for order through the EK Webshop. In the table below, you can see the manufacturer suggested retail price (MSRP).