Plethora of reviews surface: EK reigns supreme!
A lot of reviews were published online during the course of last two week including the rigorous and highly methodological multi-platform water block comparison review done by Moonman, which was updated with the results obtained on the latest Intel® 4th generation Core® i7 4770K processor.
The testing showed that EK-Supremacy water block with it's socket-specific optimized jet construction is once again the best water cooling solution for the latest and most advanced 22-nanometer Haswell generation processors.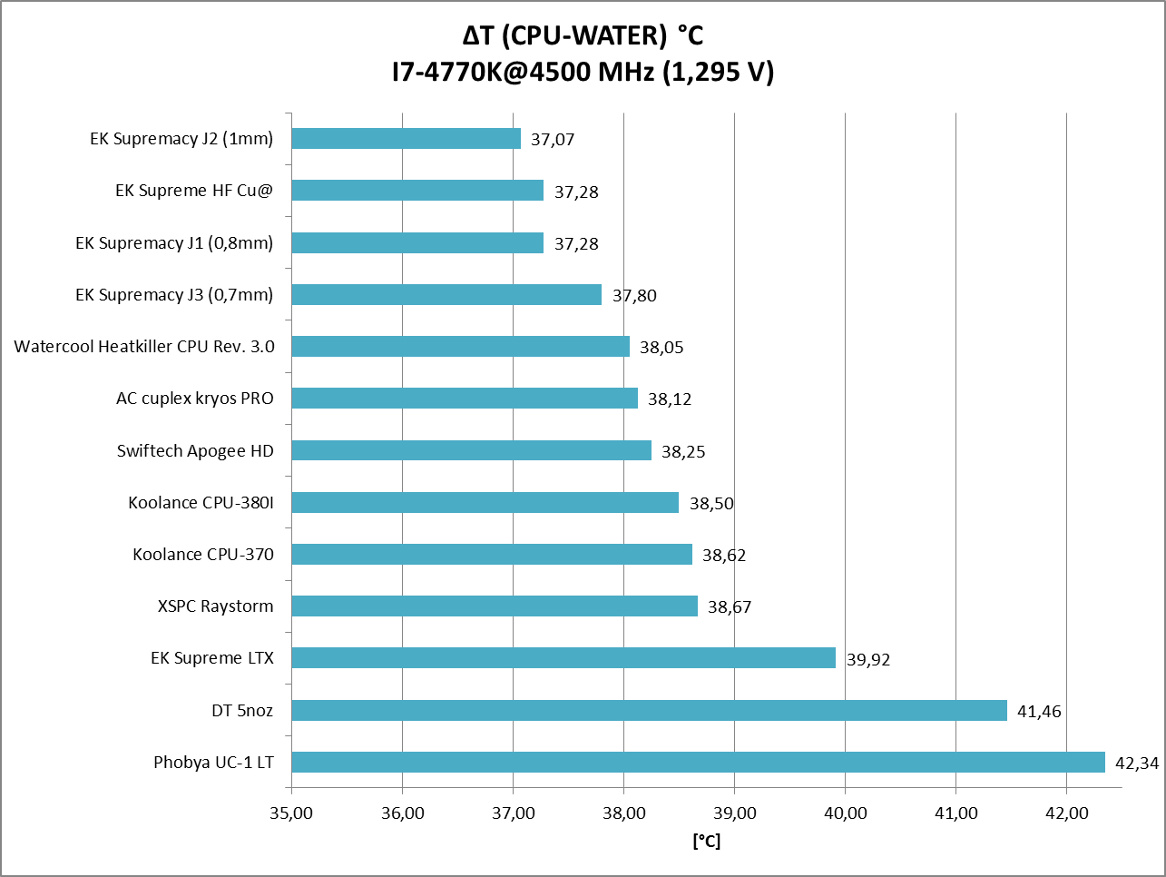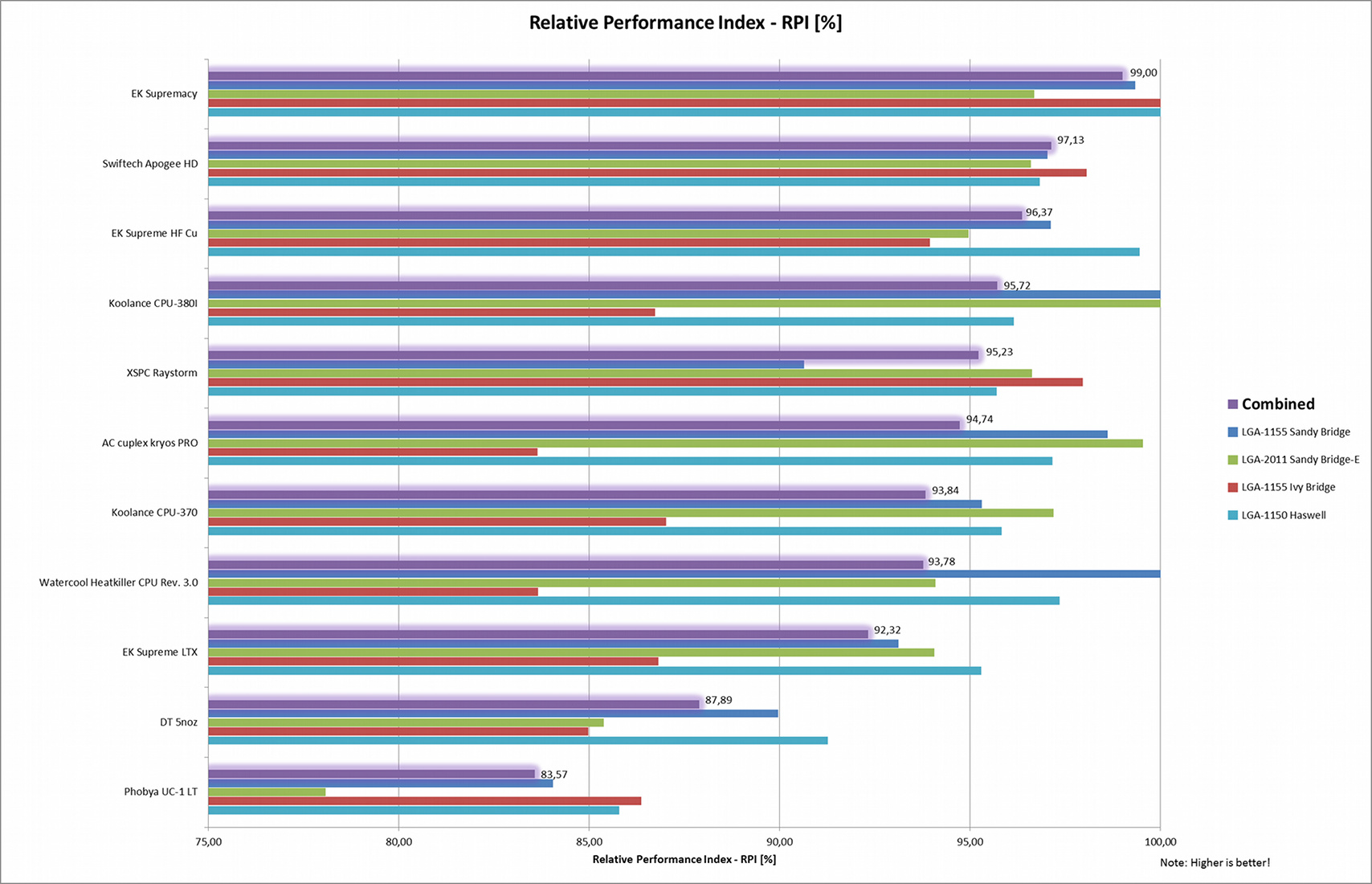 The testing also conducted the best orientation of the water block in terms of optimal performance on a LGA-1150 processor which is 90° CCW (counter clock-wise). Please visit the complete thread over at XtremeSystems Forums for more details. Contrary to other reviewers Moonman does not give out awards but rather presents plain performance figures.
Moonman took it a step forward and also tested performance of EK-Supremacy water block on a de-lidded CPU using EK-Supremacy PreciseMount Add-on Naked Ivy. Running the Haswell processor in such fashion yielded about 8°C cooler temperatures under load. EK-Supremacy is the only water block to date that allows the safe installation on de-lidded Ivy Bridge and Haswell processors using the Naked Ivy Add-on.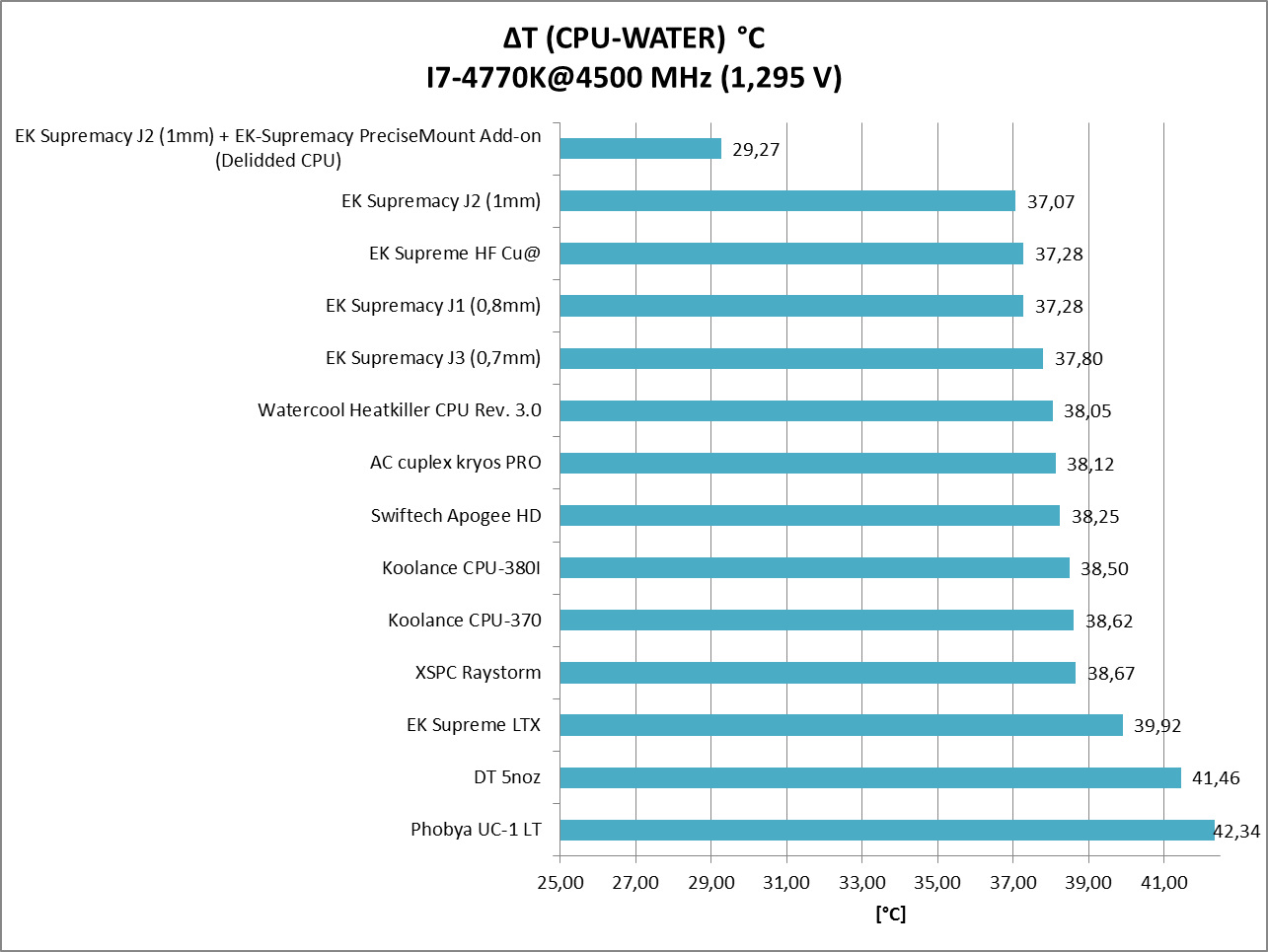 Besides the water block testing Simon Leigh of XtremeRigs.net has also published the results of their Laing D5 round-up. EK-D5 series volutes again proved to be the top performers in this round-up and earns Gold Medal. "At $38 this top provides excellent value for money. It's one of the top performers and you can offset some of the cost by buying the cheaper topless "bare" edition pump instead of the full model", says Simon Leigh. Please note that the very sames volutes are being used on just released EK based D5/DDC water pump units released yesterday.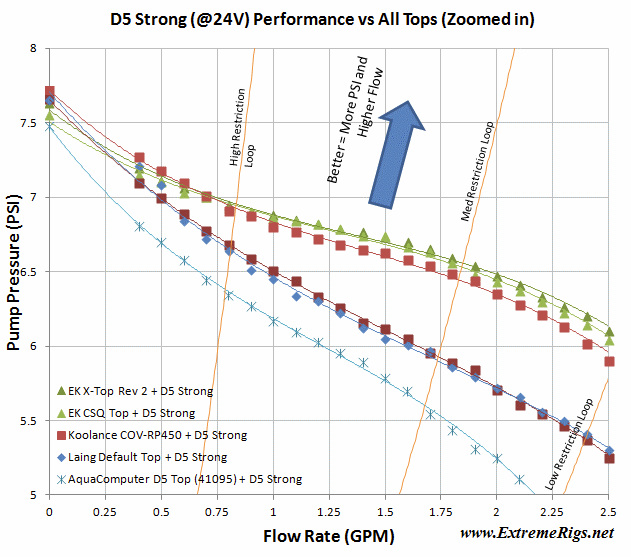 Gain Wain from Overclock3D has also published their 240mm Radiator System Group Test where he concludes: "Priced at £174 the EKWB L 240 is the most expensive kit in the test. You do however get a real feeling of quality, the unboxing process alone leaving you as giddy as a school girl. With it's cylinder res/pump assembly, chrome compression fittings and matte Black tubing we also think it's the best looking kit in the group test. As potential buyers of kits include those who have never installed a loop before EK have included a comprehensive set of spiral bound A4 sized instructions to help guide them through the installation process.". EK-KIT L240 earned Gold Medal in this review.
Another EK-KIT L240 review was published by Belgian website PC-Overware and was awarded Gold Medal as well.


EK-VGA Supremacy HWBOT Edition was reviewed in two separate reviews. Our product has earned a Five-Capacitor Award in a French review by OMF – Overclocking Made in France as well as crushed the competition in the Romanian review by Lab501.