EK to Elevate PAX EAST 2022 Event Even Higher with Newest Products and Innovations
Dear Media Partner,
EK®, the leading premium liquid cooling manufacturer, will have a physical booth presence at the PAX EAST 2022 event. Visit us at booth #13037, where we will present our portfolio of premium pre-built gaming PCs, custom loop components, AIO (all-in-one) solutions, and professional workstations that move the needle of modern computing.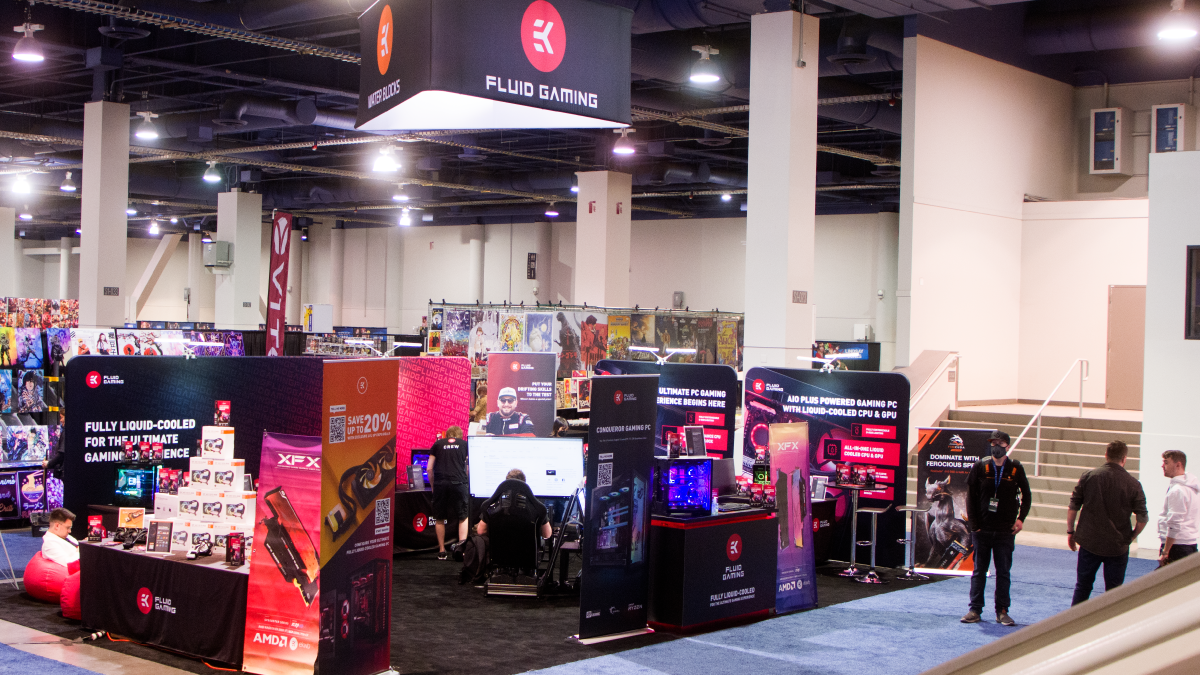 Some of the EK products and builds that will be showcased at the event include:
EK FG Battle gaming PCs powered by the EK AIO Plus CPU & GPU Cooler
Limited-Edition EK FG Conqueror Gaming PC powered by EK-Quantum Matrix7
EK-AIO D-RGB CPU coolers with event-exclusive deals
EK- Fluid Works x7000
EK-Matrix7 Nebula and EK-Matrix7 Firestarter
The new Mini-ITX AIO PC
…and much more.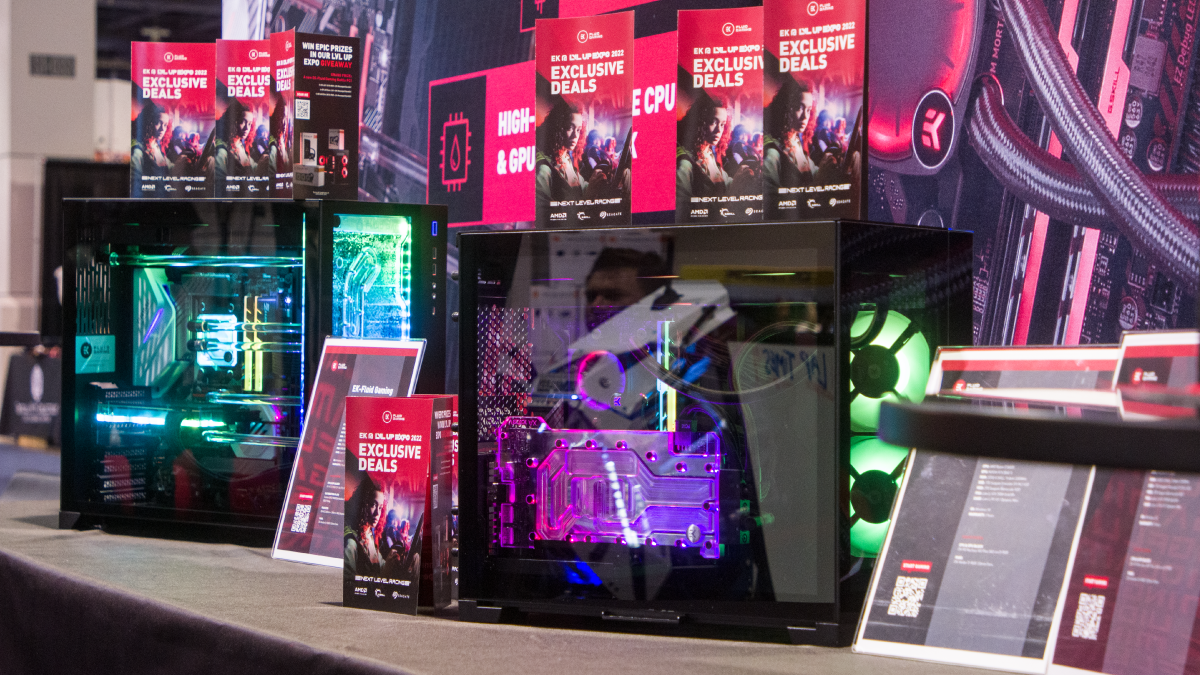 Join the Biggest LAN Party @ PAX EAST!
In addition to presenting the latest water-cooling technology innovations, EK provides 125 fully liquid-cooled Fluid Gaming PCs for the official PAX LAN area, where all the best players will compete for the winning title.
To accomplish all this, EK has partnered with prominent brands like Nvidia, AMD, Seagate, and G.Skill.
Race Us to the Top!
At the EK booth, we will also be showcasing one of Next Level Racing's racing simulators so our visitors can attempt to set the best hot lap. We're also bringing a sizzling line-up of Twitch and YouTube influencers whom visitors will be able to meet and greet OR catch them streaming LIVE at the LAN arena.
Levelling Up with EK
PAX East is a celebration of gaming and gaming culture featuring thought-provoking panels, a massive expo hall filled with the best publishers and studios, new game demos, musical performances, tournaments, and a community experience unlike any other.
After a successful debut at PAX South 2022 in San Antonio, Texas, where EK launched its first EK Fluid Gaming PC in partnership with AMD®, PAX East 2022 is the fourth PAX event where EK is exhibiting its innovations and the second PAX event with EK as the sponsor of official PAX LAN area.
We look forward to seeing you at PAX East 2022, Booth #13037.
Let the games begin!
About EK
With global headquarters in Slovenia, US headquarters in San Antonio TX, offices in Silicon Valley, CA, and around the world – EK delivers a full line of liquid cooling solutions and high-end products through a unified channel of partners, distributors, and resellers worldwide.
For more information, please sign up here or visit our website for more details.
Best Regards,
Team EK