O11D Distro-Plate G1 ' The Result of Perfect Collaboration With Lian Li
EK®, a world-renown custom water cooling company, and LIAN LI® Industrial Co. Ltd., a world-leading manufacturer of aluminum chassis and PC accessories, are proud to announce the launch of the O11D Distro-Plate G1, a custom water cooling reservoir, routing and pump solution. The unique result from this great collaboration is a waterway specifically designed to provide a comprehensive water cooling solution for the incredibly popular O11D and O11D XL chassis by LIAN LI.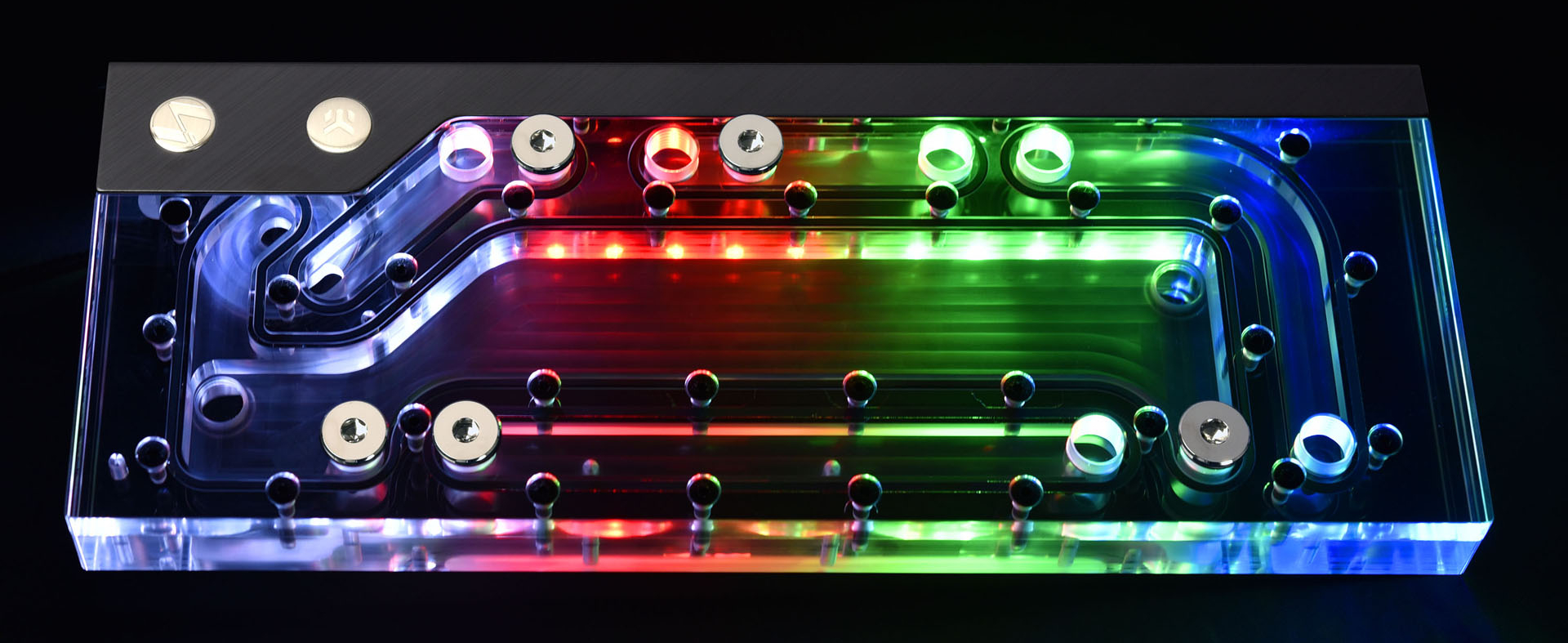 Designed to simplify the custom water cooling build process for beginners PC builders who enter the hard tubing water cooling world, the O11D Distro-Plate G1 offers an all in one solution that includes pump, reservoir, simple mounting mechanism, and multiple industry standard G1/4″ threaded inlet and outlets. The placement of these inlets and outlets are perfectly aligned to fit inline with the PC components in order to minimize the number of bends the user has to make in order to create the loop. Able to support 1 CPU, 2 GPUs and up to 2 radiators, custom water cooling has never been so accessible.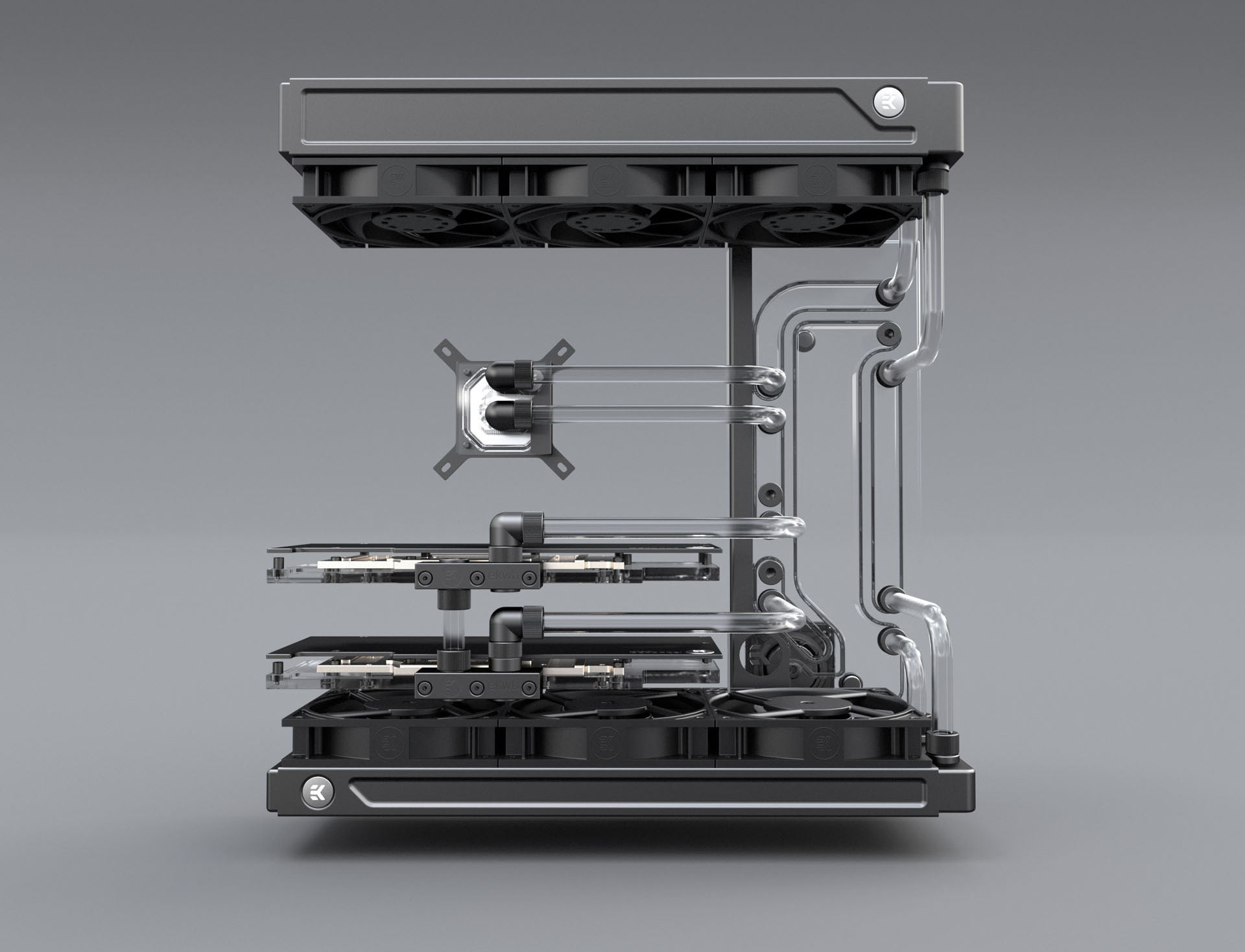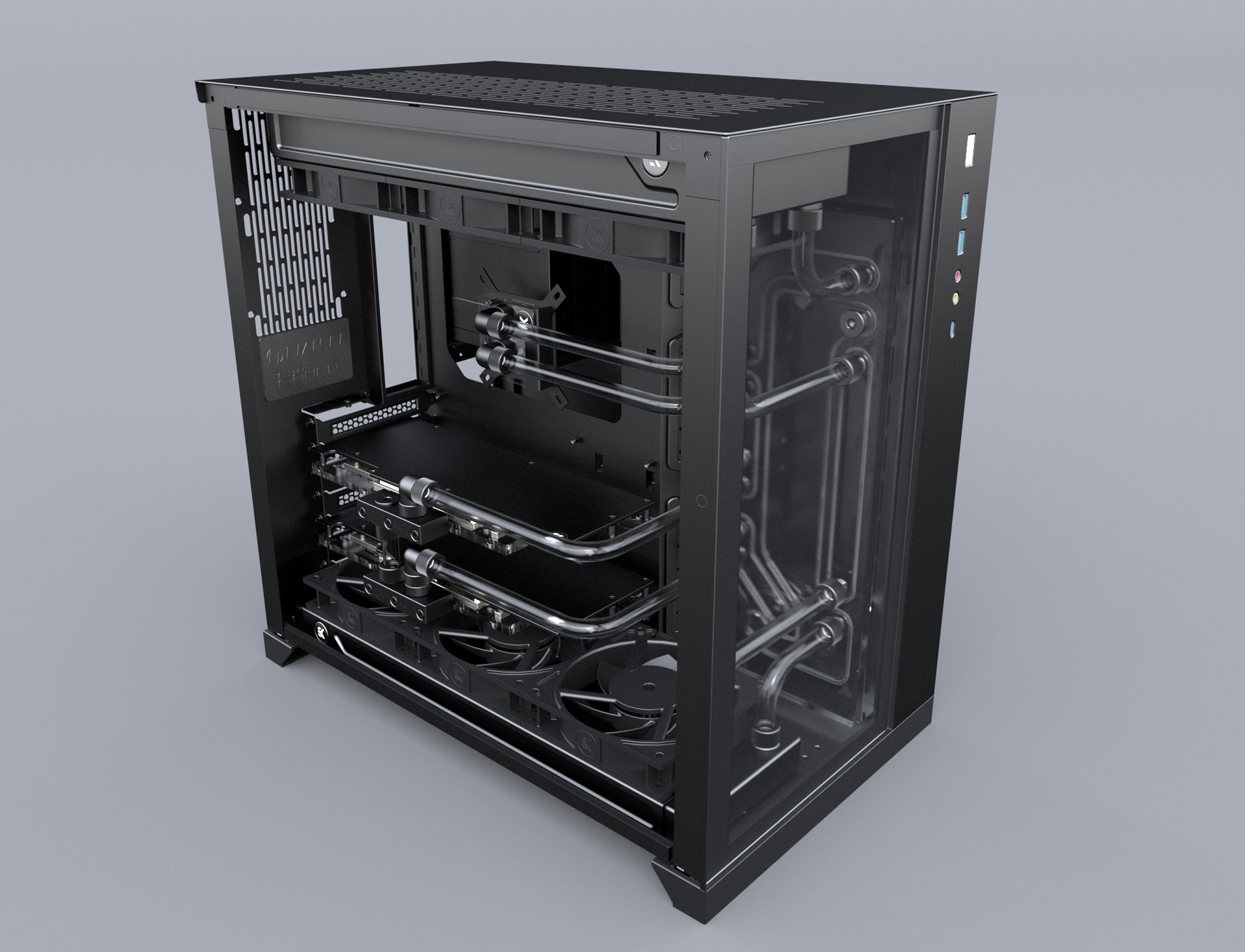 Engineered to be mounted next to the motherboard, the O11D Distro-Plate G1 can fit elegantly within the LIAN LI O11 Dynamic and the recently launched LIAN LI O11D XL ROG certified chassis. The built-in LED strip contains 18 LEDs, connects to the motherboard 5V header and is compatible with MSI's MYSTIC LIGHT SYNC, ASROCK'S MONOCHROM SYNC, ASUS'S AURA SYNC, and GIGABYTE's RGB FUSION software for a coordinated lighting effect.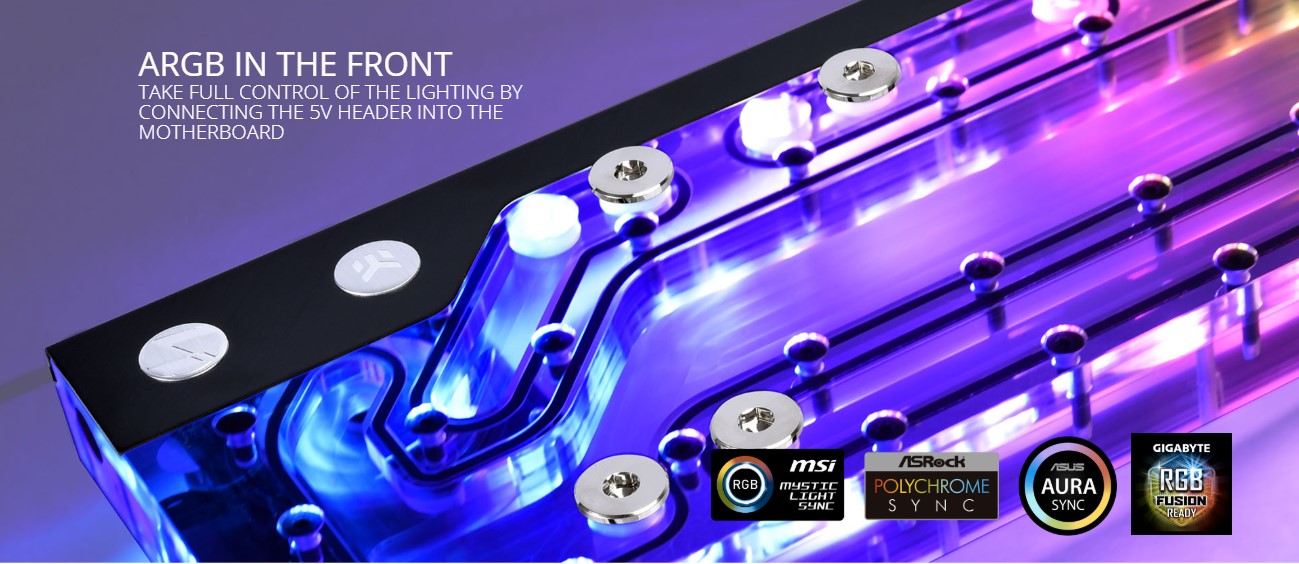 This water distribution plate comes with a market-proven, PWM controlled 3.1 DDC pump, but is compatible with any DDC mount compatible pump. So, if a user wants en even stronger pump, 3.2 and 3.25 versions of the DDC can be swapped in.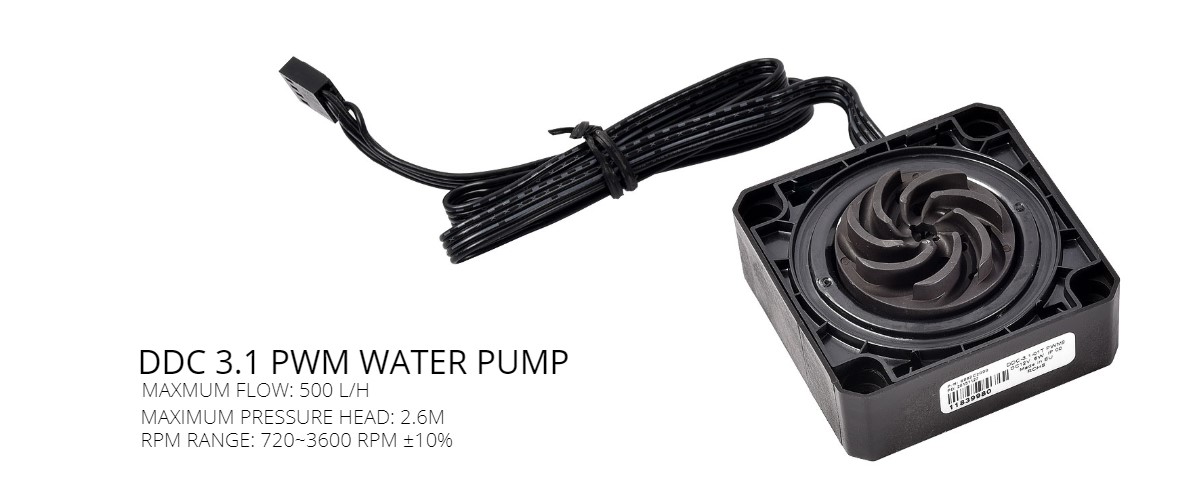 The installation video to help builders is already available making the entire installation process a breeze:
Specs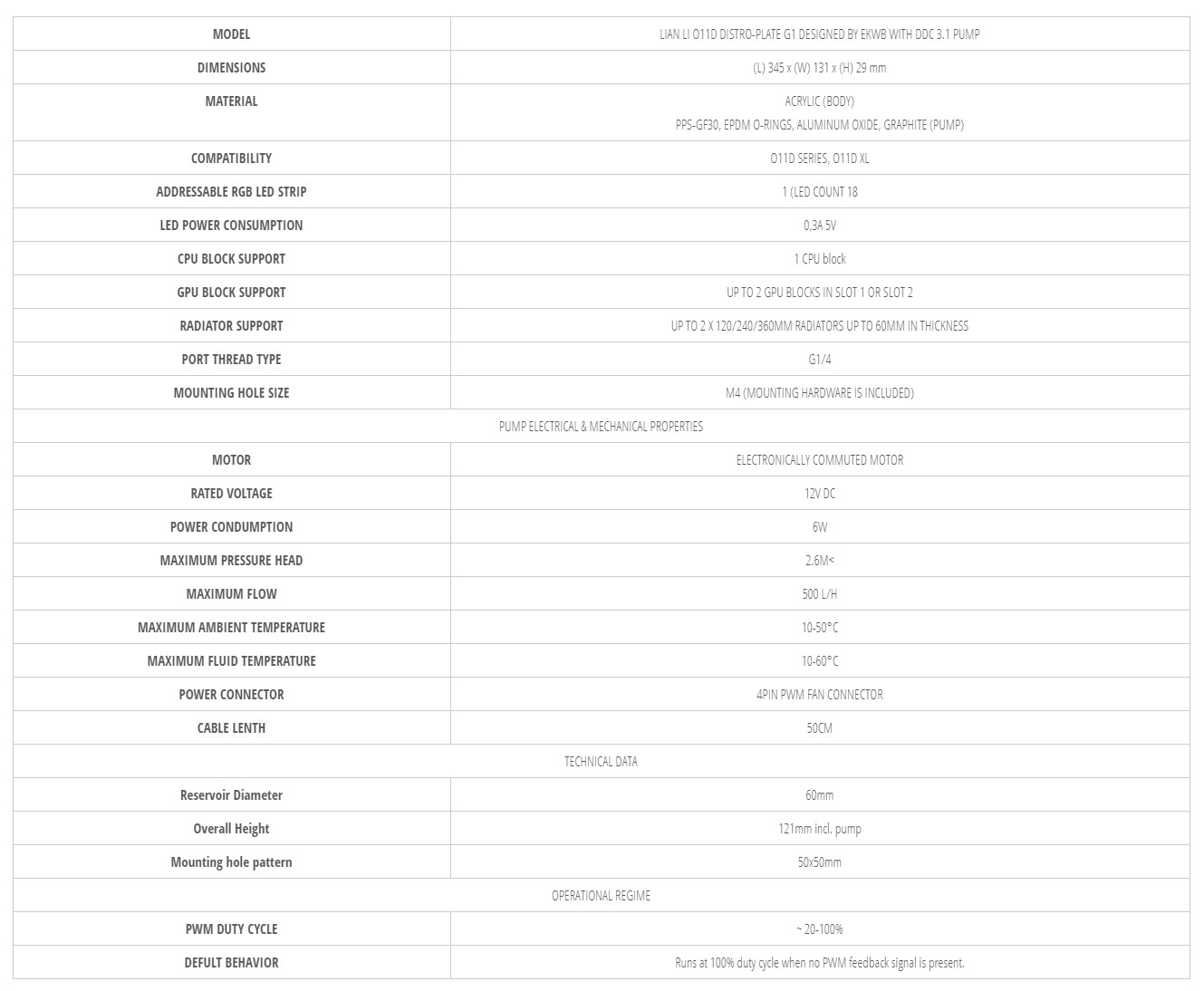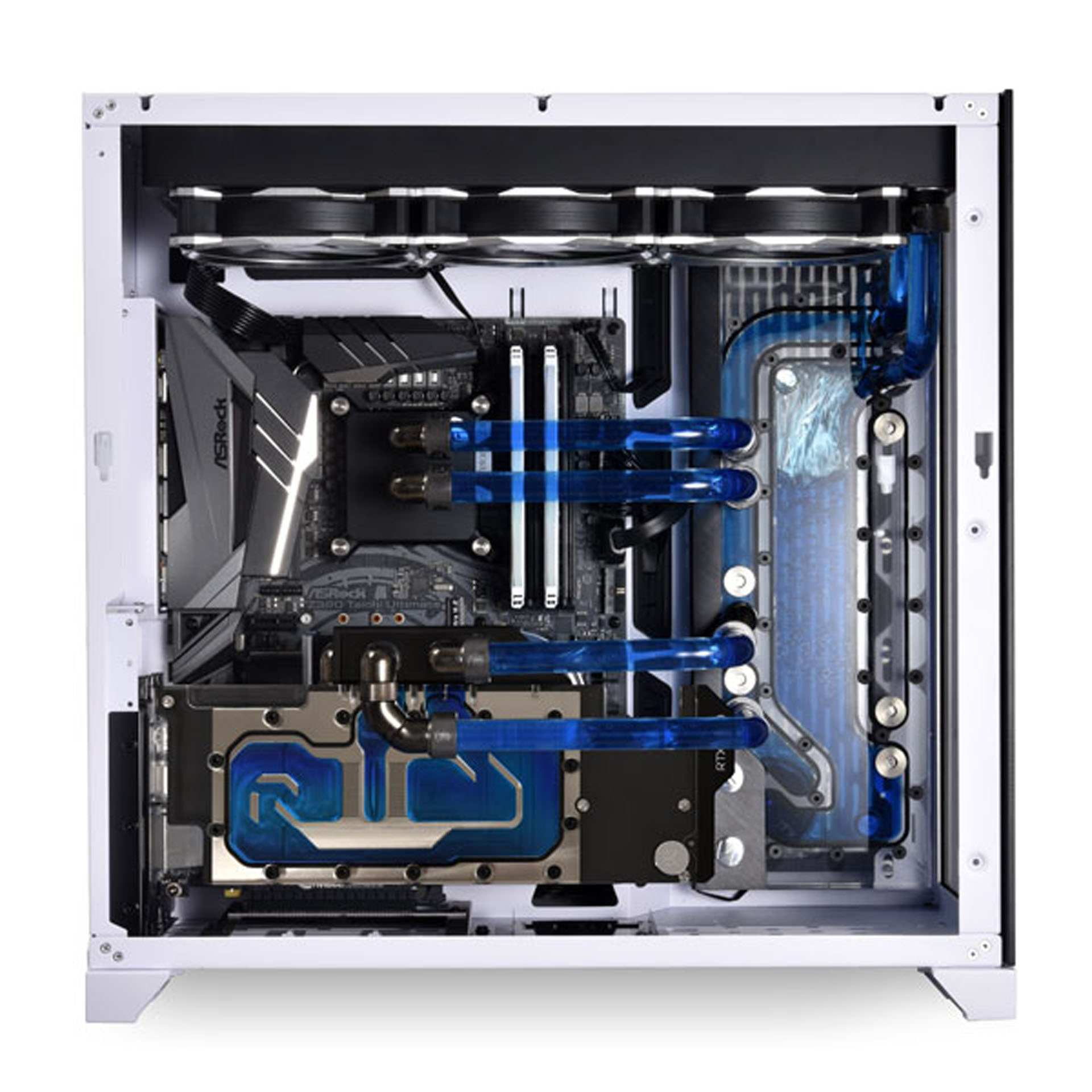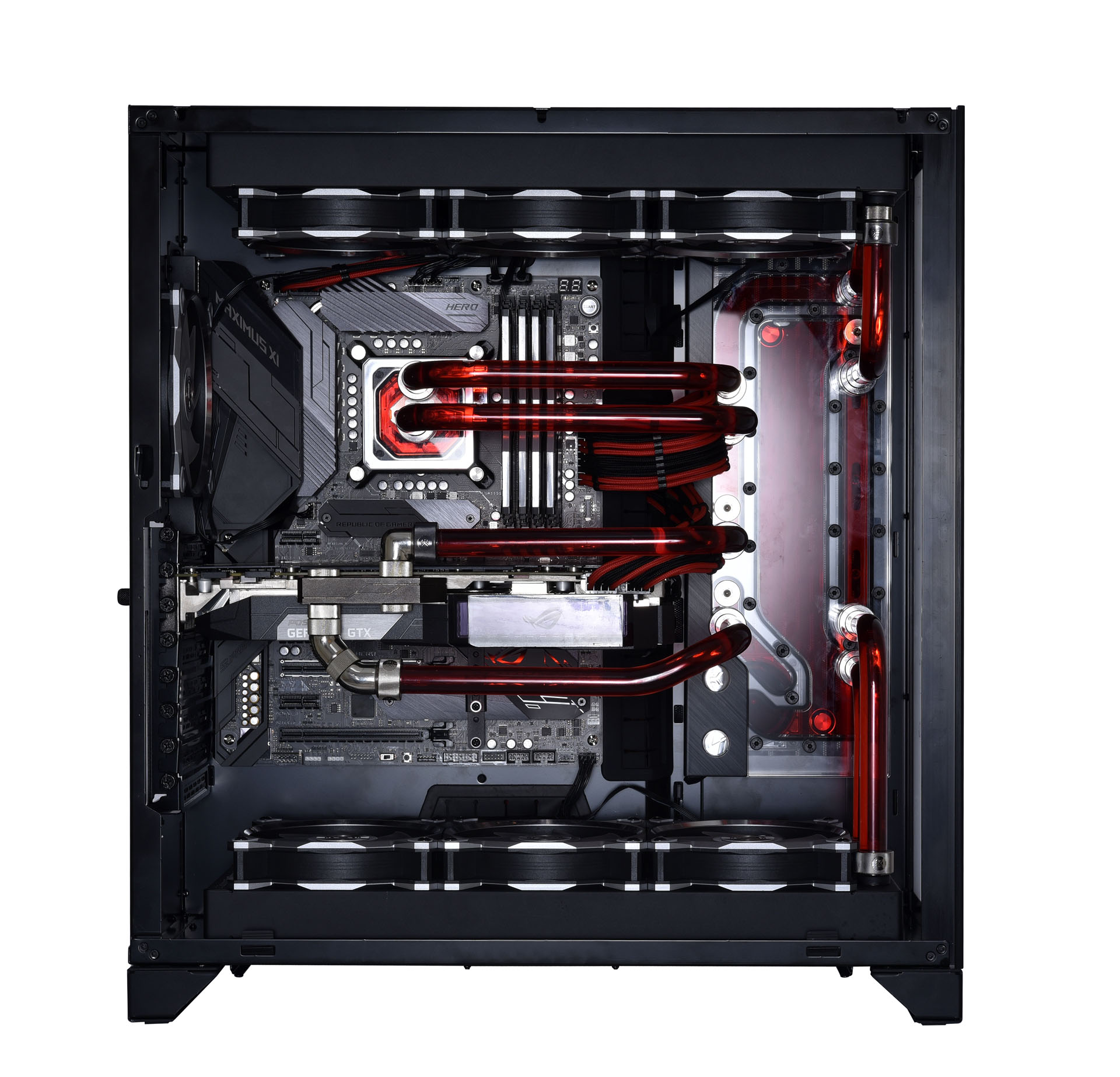 Availability and Pricing
The O11D Distro-Plate G1 is available starting today, August 30, 2019, at an MSRP of $199USD. For more information on the LIAN LI and EKWB O11D Distro-Plate G1, see the official product page here: http://www.lian-li.com/o11d-distro-plate-g1/
Like and follow EKWB's Facebook page to stay updated: https://www.facebook.com/EKWaterBlocks/
Like and follow LIAN LI's Facebook page to stay updated: https://www.facebook.com/LianliGlobal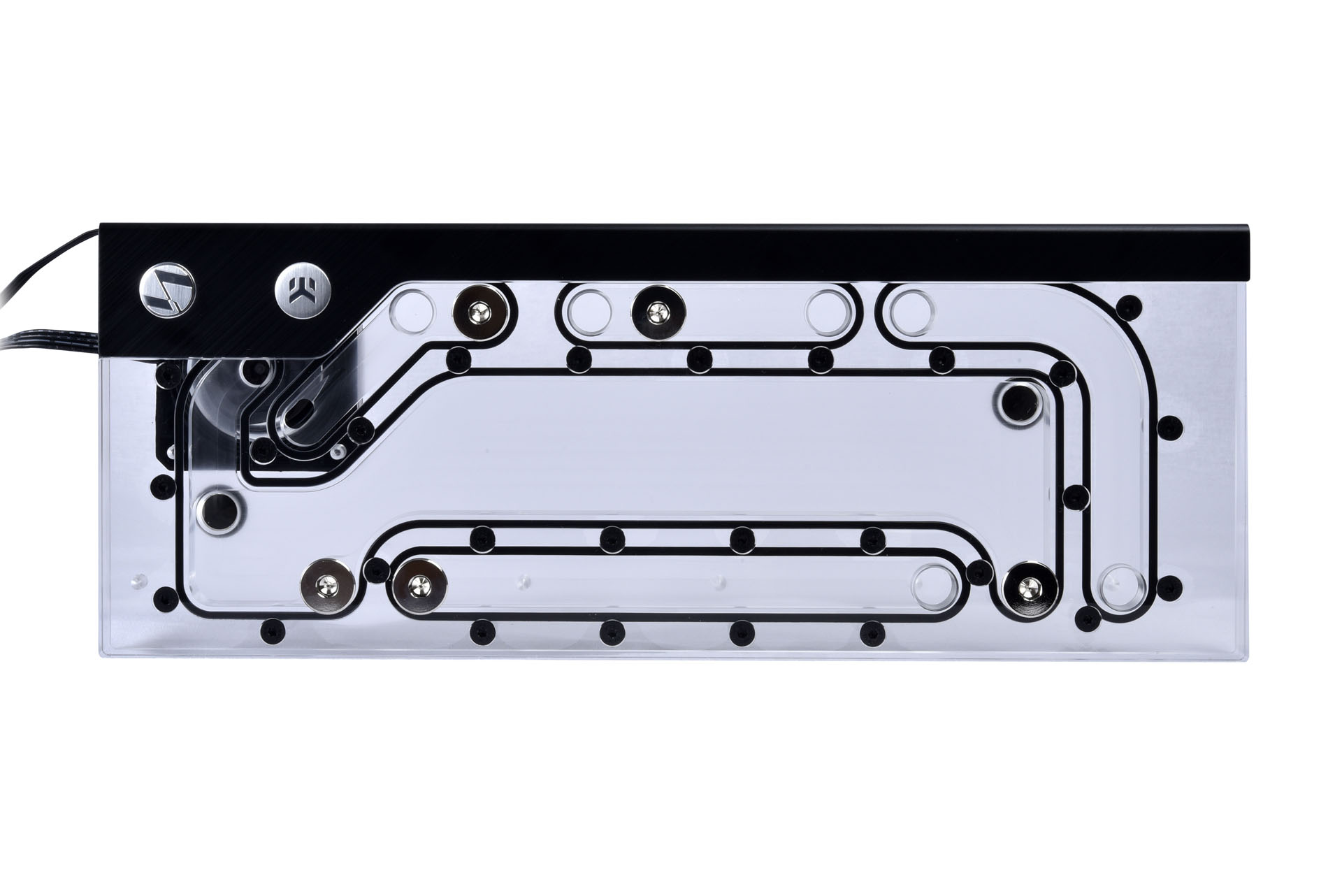 About LIAN LI
LIAN LI Industrial Co. Ltd is an Aluminum Chassis and Chassis peripheral manufacturer and provider of industrial wholesale as well as OEM & ODM services for the PC industry as required. With over 20 years of service excellence, ISO 9001 certification and a team of professional staff willing to do the utmost to deliver durable, superior quality products, all backed by a 2-year warranty*; your satisfaction is guaranteed (*conditions apply). To learn more about LIAN LI, please visit their official website: http://www.lian-li.com/. You can also visit LIAN LI on Facebook or follow LIAN LI on Instagram: @LianLiHQ.
About EK
EK® Water Blocks, the premium liquid cooling manufacturer, bears the name of its founder Edvard König. It all started with the enthusiasm of one man and his ventures with liquid cooling back in 1999. The company steadily grew to become the most renowned supplier of high-end premium quality liquid cooling products. Over the years, the company expanded its product portfolio to become a full liquid cooling solution provider known as EK. To learn more about EK, please visit their official website: http://www.ekwb.com. To keep track of the latest promotions and product launches, follow EK on Facebook or Instagram.