New EPDM tubing from EK
EK Water Blocks, Ljubljana based premium water cooling gear manufacturer, is proud to release it's new thick-walled EPDM rubber tubing suitable for all users seeking low-maintainance solution for their liquid cooled system. The new tubing, which has already debuted in EK-KIT L-series value oriented water cooling kits, is called EK-Tube ZMT Matte Black 16/10mm.
EK ZMT (Zero Maintainance Tubing) is a high quality, zero maintainance industrial grade EPDM rubber tubing in stylish matte black. This tubing is – just like Norprene – designed to withstand harsh conditions for a very long period of time, offering a truly exceptional lifespan even under UV, ozone and heat exposure for many years.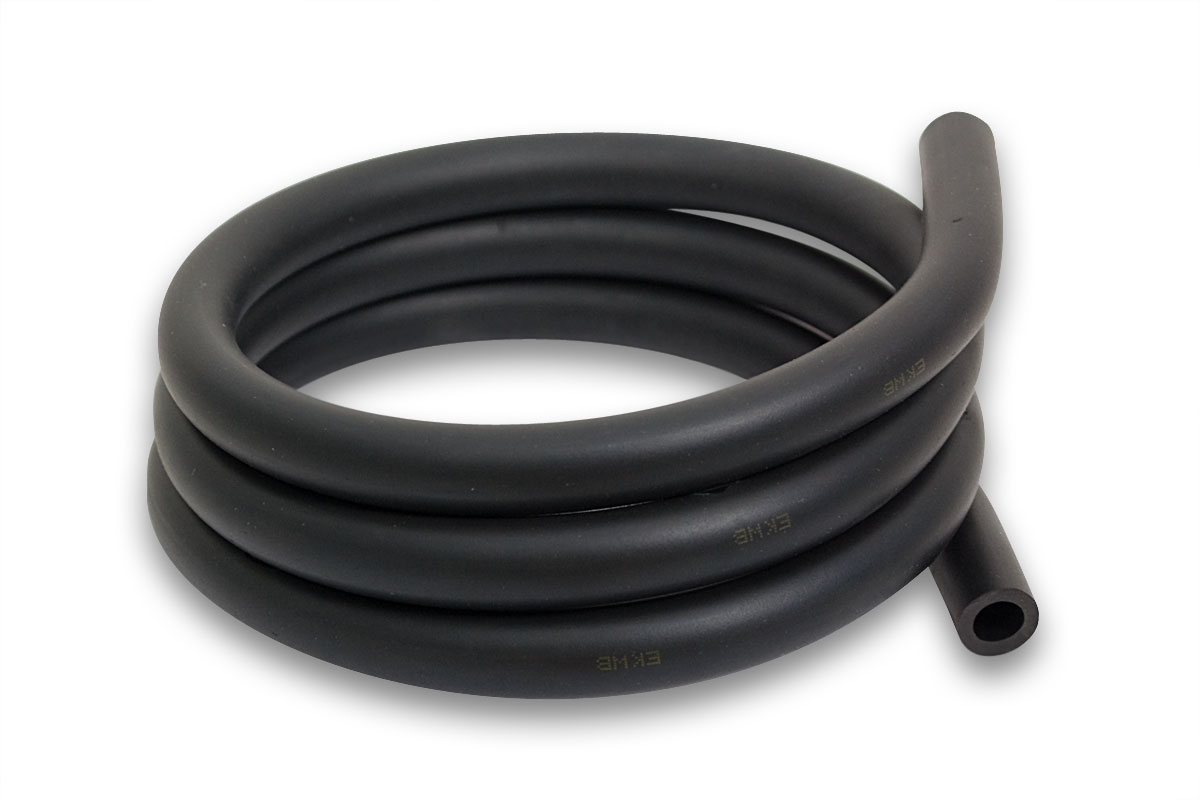 Unlike most PVC and PUR tubing this high quality EK made EPDM rubber tubing ensures long lasting operation and does not suffer from plasticizer leaching effect which can cause blockage (gunking) in your liquid cooling loop. This 10/16mm (ID/OD) tubing also allow for very small bend radius!
This may not be the tubing for everyone but it is guaranteed to be hassle-free even in the long run which is something other PVC/PUR tubing cannot offer! This tubing is a perfect companion for EK-CSQ Fitting 10/16 series compression fttings.
Technical specifications:
– Material: EPDM
– Colour: Black, not UV-reactive
– Outer diameter: 16mm (5/8")
– Inner diameter: 10mm (3/8")
– Operating temperature range: -30°C to 110°C
– Compatible with all known widely used coolants
Conforms with RoHS
Price for 1 meter!
EK-Tube ZMT Matte Black 16/10mm comes with the MSRP of 3.95€ (incl. VAT) and is readily available for purchase through EK Webshop and Partner Reseller Network.
Made in Slovenia – Europe!