Maximized Potential Out of the Box – Liquid Devil RX 5700 XT
EK®, the premium liquid cooling gear manufacturer, has partnered up with PowerColor®, the exclusive supplier of graphics cards powered by AMD's graphics processors to bring you a factory water-cooled Radeon™ RX 5700 XT. The PowerColor Liquid Devil Radeon™ RX 5700 XT is the most advanced AMD® Radeon based graphics card on the market to date.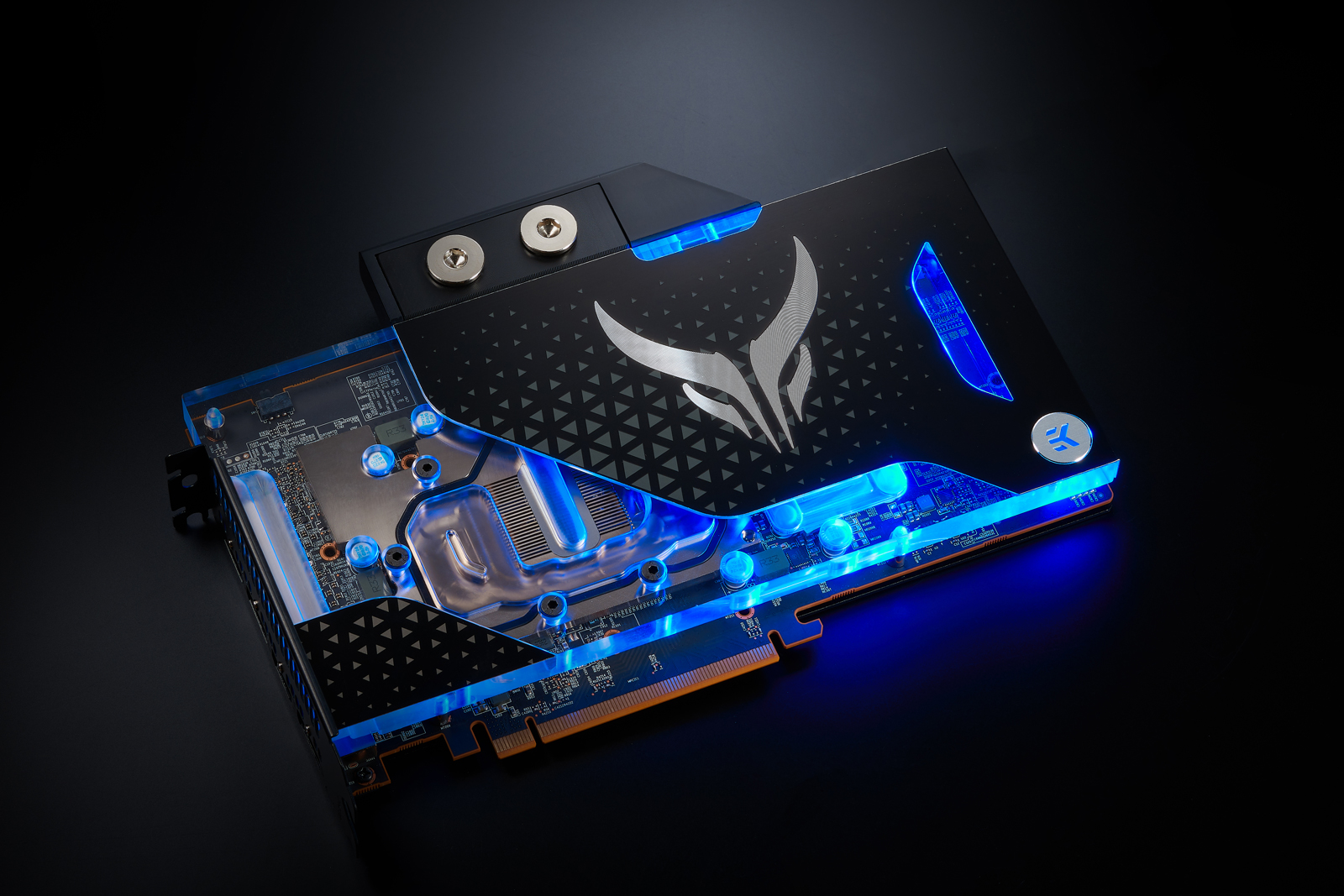 This prestigious Devil series GPU uses only pre-binned graphics card chips with the highest quality silicone to be able to achieve the best frequencies of the graphics core. These chips are installed on a brand new 12-layer PCB, equipped with a 10-phase VRM power delivery system, consisting of DrMOS and high polymer capacitors. To make sure these lightning-fast graphics processors manage to hit their maximum clocks, a unique EK water block is pre-installed which also brings the prolonged lifespan due to superior thermals that the liquid cooling provides. This also makes sure that no precious gaming time is spent on the water block mounting, and there are no questions regarding warranty.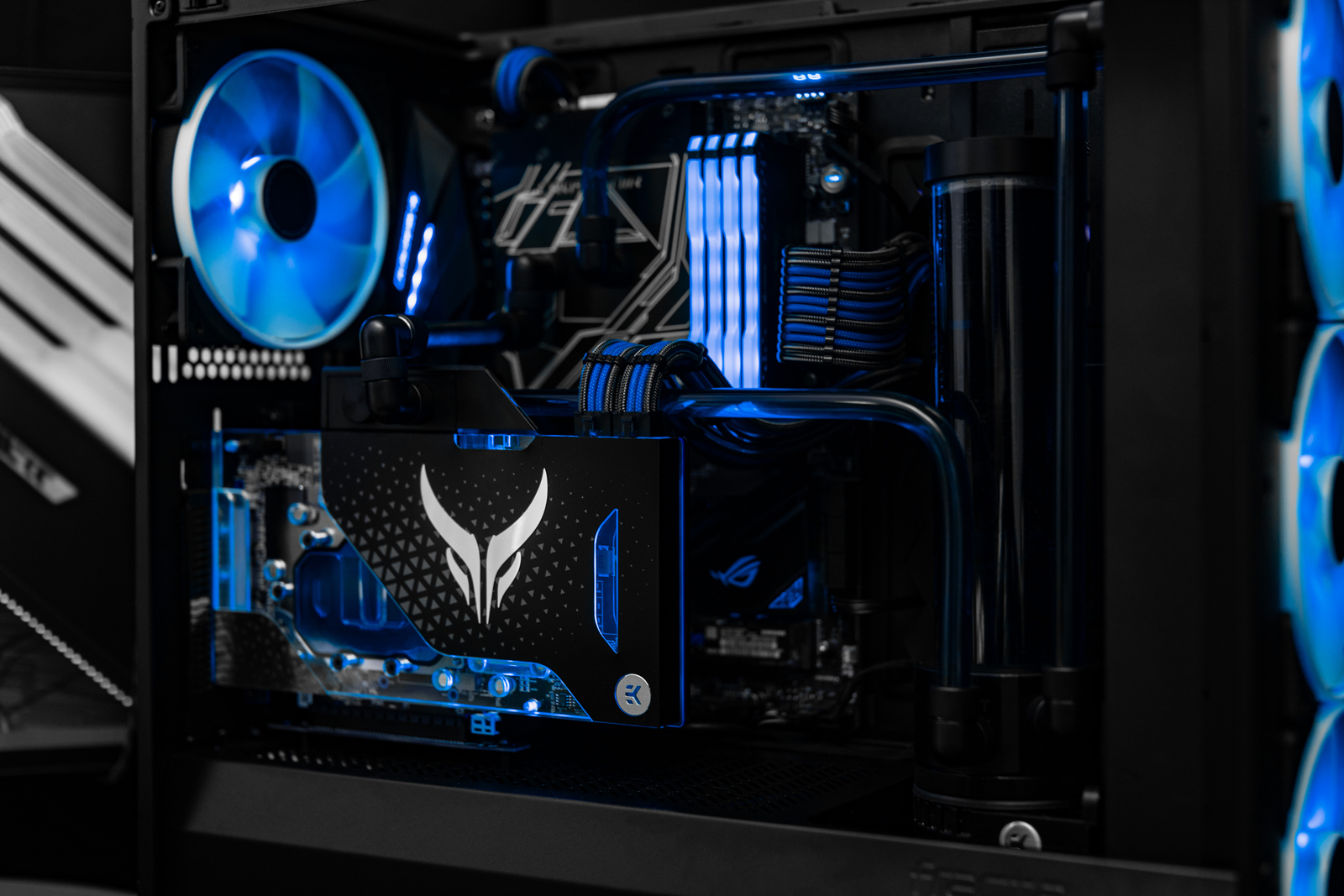 The base of the block is made of nickel-plated electrolytic copper while the top is made of both glass-like Acrylic and durable black POM acetal. Sealing is ensured by high-quality EPDM O-Rings. The distinctive and unique water block cover is partly accented with an acrylic design, enhanced by the subtle back glow that's adding a mystic ambiance to suit any desired gaming mood. The Devil gaming pedigree is totally backed up by the visual appearance of the graphics card! The entire lighting is addressable, allowing for various effects through the PowerColor's DevilZone FAN RGB control utility.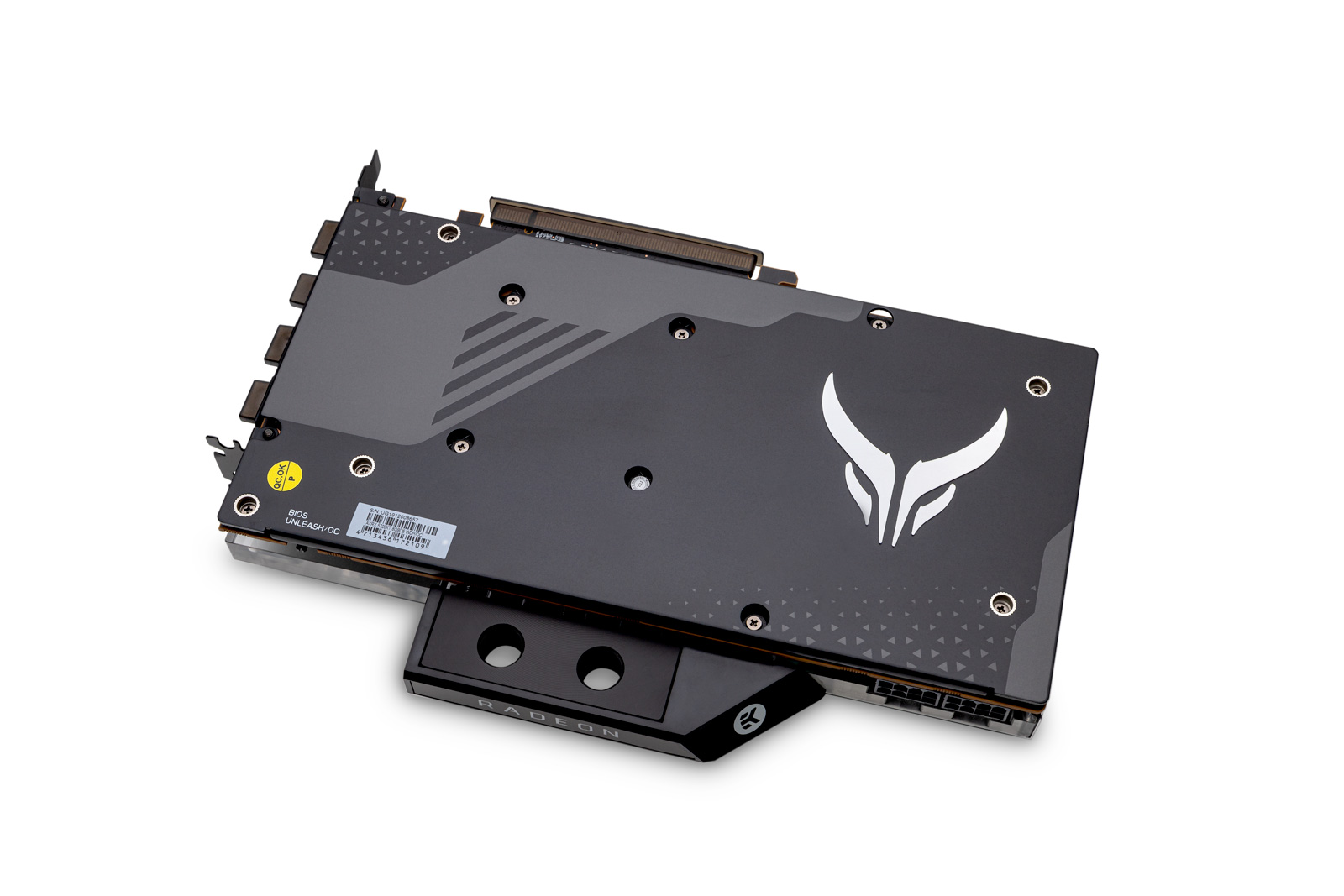 The graphics card is also delivered with an EK-CryoFuel Dye Pack. The Dye Pack package consists of Red, Yellow and Blue dye bottles that you apply to your base coolant – either EK-Cryofuel Solid Cloud White or EK-Cryofuel Clear, depending on the preference for transparent or solid coolant.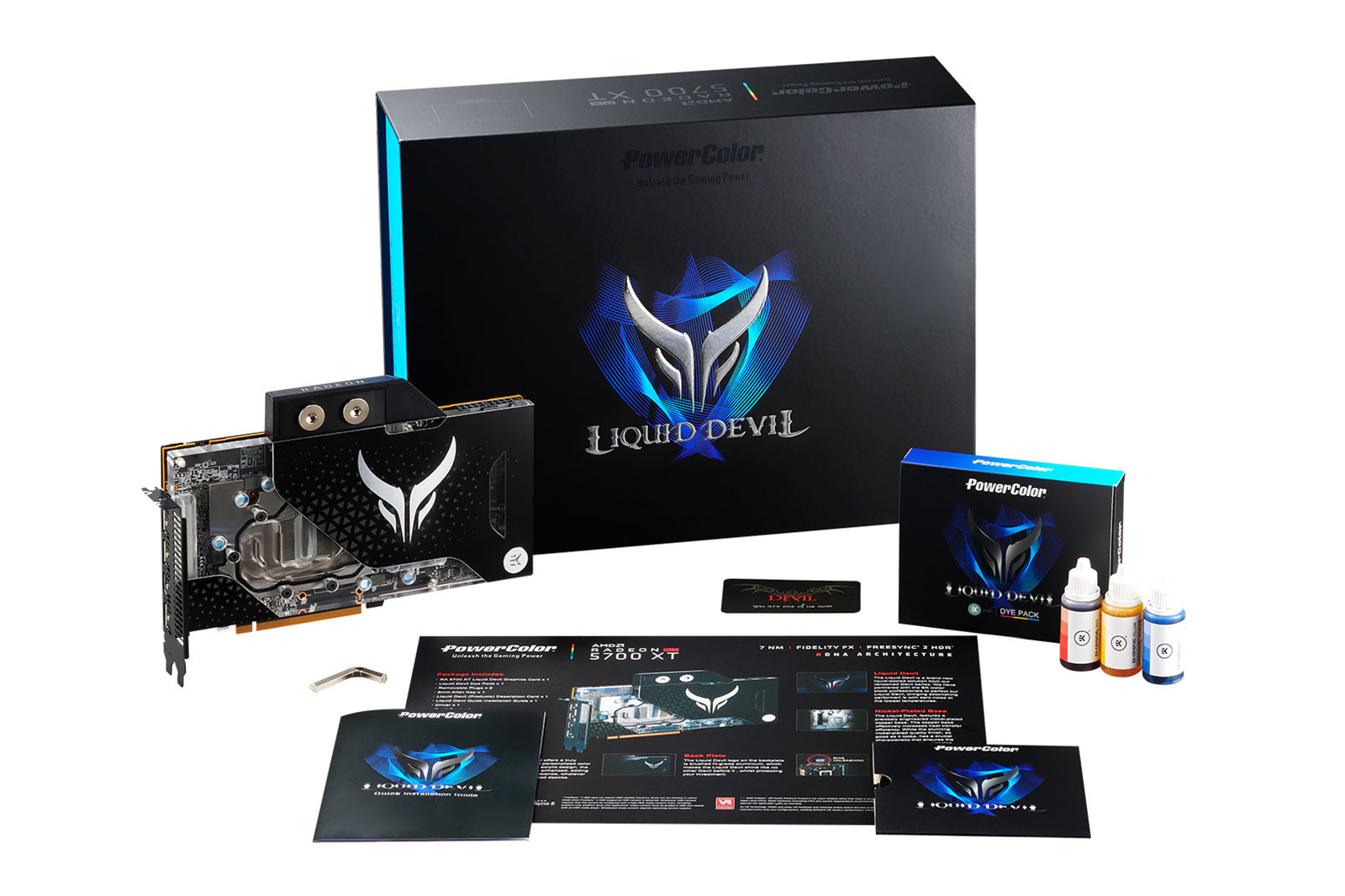 Liquid cooling allows for lower temperatures, ensuring that the card's native GPU Boost overclocks the card to levels that are out of reach for traditional air cooling. All that with a prolonged lifespan due to lower temperatures and significantly less noise pollution when connected to the existing or new custom loop system. Take full advantage of the RDNA architecture that is powering this AMD 7nm gaming GPU. Equipped with GDDR6 memory and featuring PCI Express 4.0 support, RDNA architecture is ready for the new generation of games.
Availability and pricing
PowerColor Liquid Devil Radeon™ RX 5700 XT is available for order through the EK Webshop.  In the table below you can see manufacturer suggested retail price (MSRP) with VAT included.