MAINGEAR EPIC cooled by EK Water Blocks
MAINGEAR, an award-winning PC system builder of custom desktops, notebooks, workstations has recently launched their new EPIC FORCE and EPIC RUSH desktops that pushes performance and gives more choices in liquid cooling and design options.
MAINGEAR understands that there are PC enthusiasts that want to push their systems to the absolute potential they can achieve. MAINGEAR has chosen EK Water Blocks (EKWB) for their water-cooling partner on the Epic series PC line because of their passion for innovation, great products, and top best provided service. With the new MAINGEAR EPIC PCs, MAINGEAR customers can now build their system with the ultimate cooling solutions and be confident they are receiving the best experience and support MAINGEAR has to offer.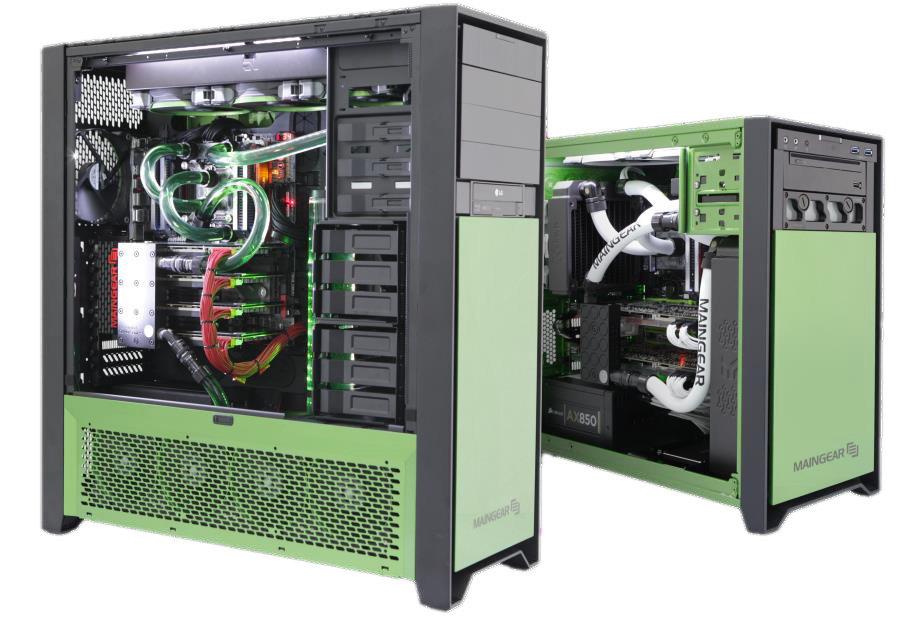 "MAINGEAR is known for pushing the limits with overclocking and now with EKWB cooling solutions in their new EPIC PC line, their customers will be able to push their products to even further limits while keeping their systems constantly cool." said Edvard König, CEO and Founder of EKWB. "MAINGEAR is very well known in the industry and we were delighted when they contacted us to develop the best solution for their EPIC series. With the EPIC PC line utilizing full coverage blocks for GPU and the motherboard, each system will have its own unique cooling setup which is an example of how detailed and meticulous these PC's will be to run anything and everything."
"MAINGEAR's new EPIC PC series gives more of what gamers crave for; liquid cooled perfection combined with the capability of building a 4-way SLI PC with NVIDIA® GeForce® GTX TITAN GPUs," said Scott Herkelman, general manager of the GeForce GPU business at NVIDIA."
"The new EPIC PC line up offers the best custom loop water cooling solution and gives more options for our customers who want raw power and performance." said Wallace Santos, CEO and Founder of MAINGEAR. "PC enthusiasts are able to build their dream machine without any limitations from two to four way video cards, and CPU cooling beyond the norm with our BiTurbo pump system."