Long awaited ASUS Rampage V Edition 10 Monoblock is here!
EK Water Blocks, Slovenia-based premium computer liquid cooling gear manufacturer, is excited to release the most extreme liquid cooling solution for ASUS® ROG Rampage V Edition 10 motherboard!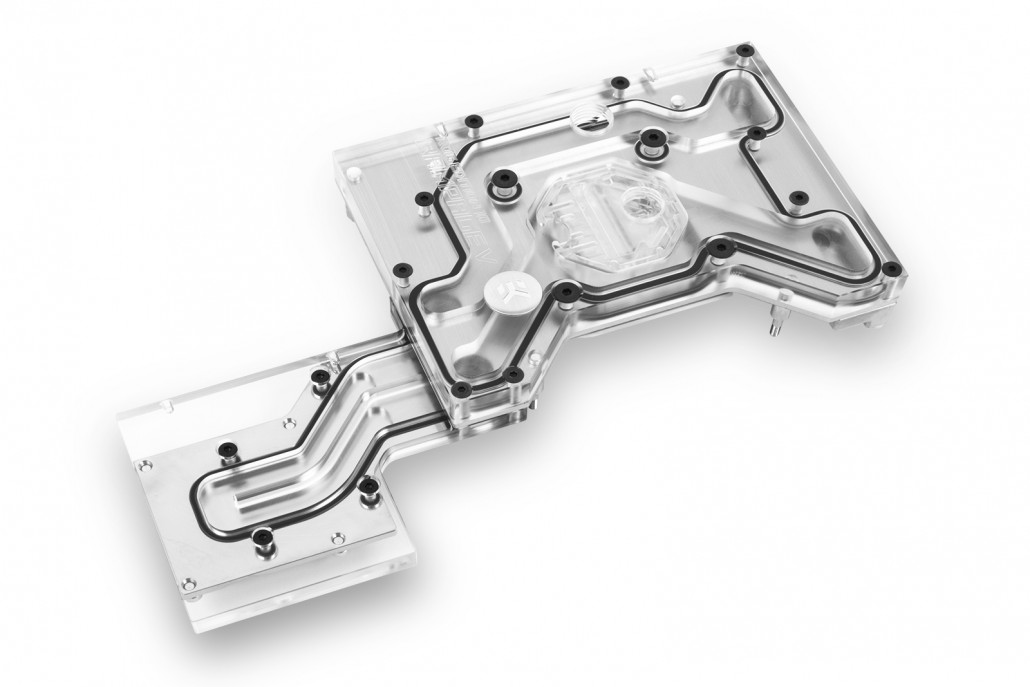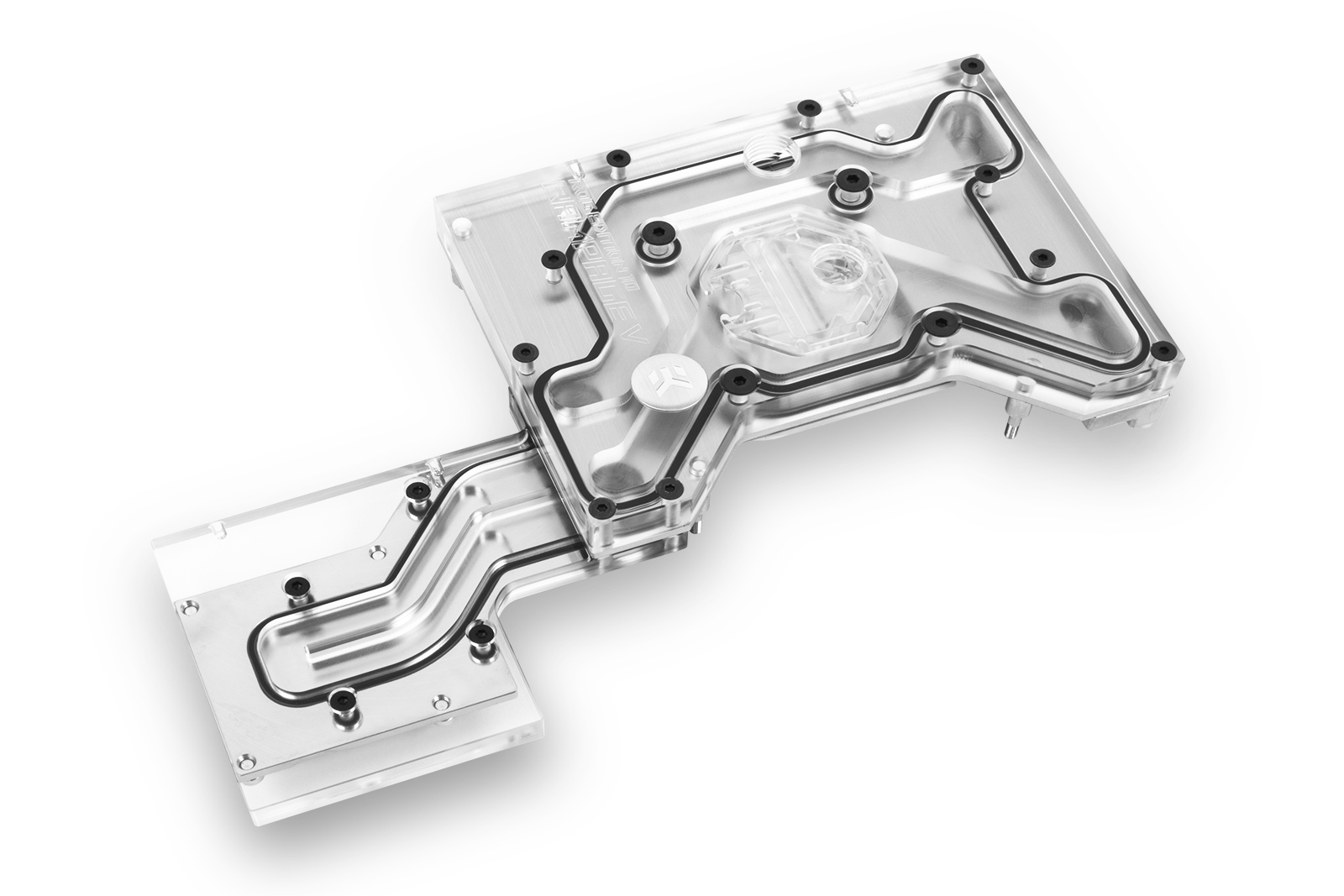 EK-FB ASUS R5-E10 Monoblock
EK-FB ASUS R5-E10 Monoblock is a complete all-in-one (CPU and motherboard) liquid cooling solution for Intel LGA-2011-v3 socket CPU and ASUS ROG Rampage V Edition 10 motherboard.
This water block uses the award-winning EK-Supremacy EVO cooling engine to ensure best possible CPU cooling. The monoblock directly cools Intel LGA-2011-V3 socket type CPU, Intel X99 Express southbridge (PCH) and power regulation (VRM / MOSFETs) module as water flows directly over all critical areas. It is a very high flow water block that can be easily used with systems using weaker water pumps.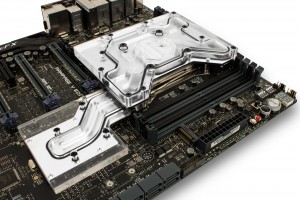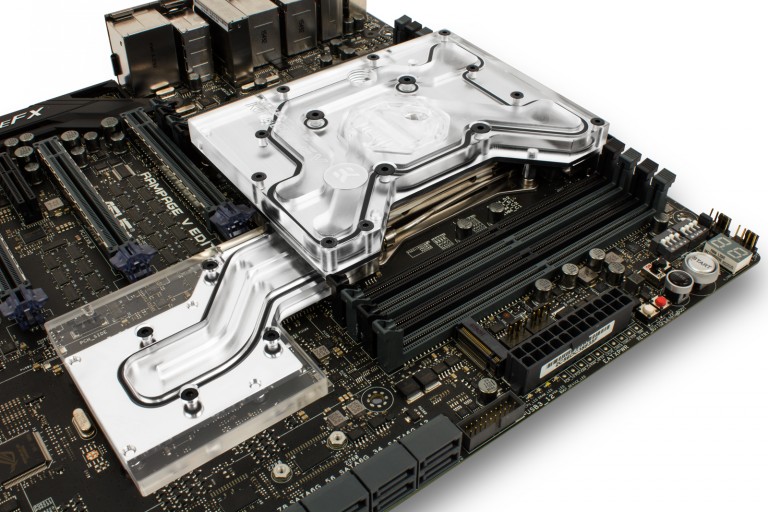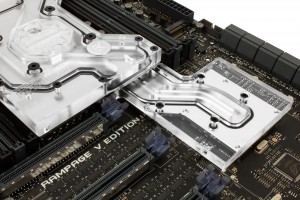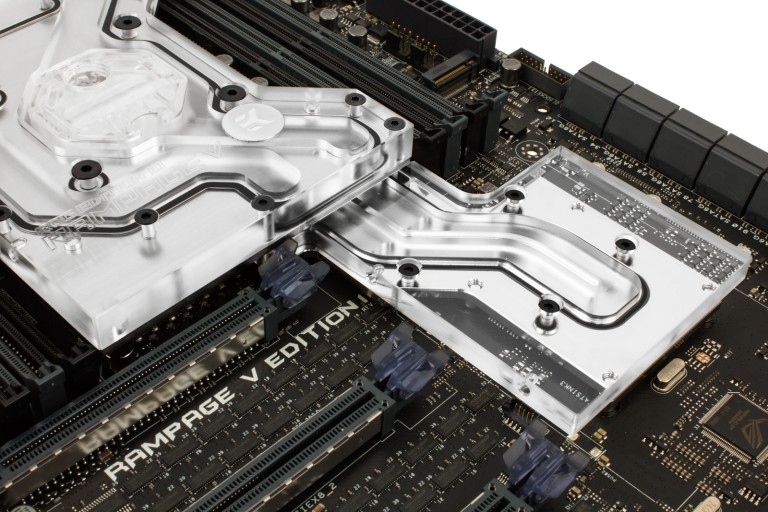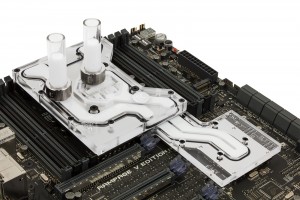 The base of the monoblock is made of nickel plated electrolytic copper while the top is made of quality acrylic glass material. Factory backplate with RGB functionality is compatible with this Monoblock.
"EK Water Blocks and ASUS Republic Of Gamers are celebrating its 10th Anniversary this year and our latest ASUS ROG Monoblock continues the true monolith design philosophy that we started with Rampage IV Black Edition motherboards," said Niko Tivadar, EKWB R&D Chief. "Acetal version of the monoblock is also coming soon and it will be something special."
This monoblock is compatible only with ASUS Rampage V Edition 10 motherboard, but if you want to check for water block compatibility you can always visit most complete liquid cooling compatibility list, Cooling Configurator:

Availability and pricing
This monoblock is made in Slovenia, Europe and is available for purchase through EK Webshop and Partner Reseller Network. In the table below you can see manufacturer suggested retail price (MSRP) with VAT included.