In Win Announces 'Mod in Taiwan' Live Case Modding Event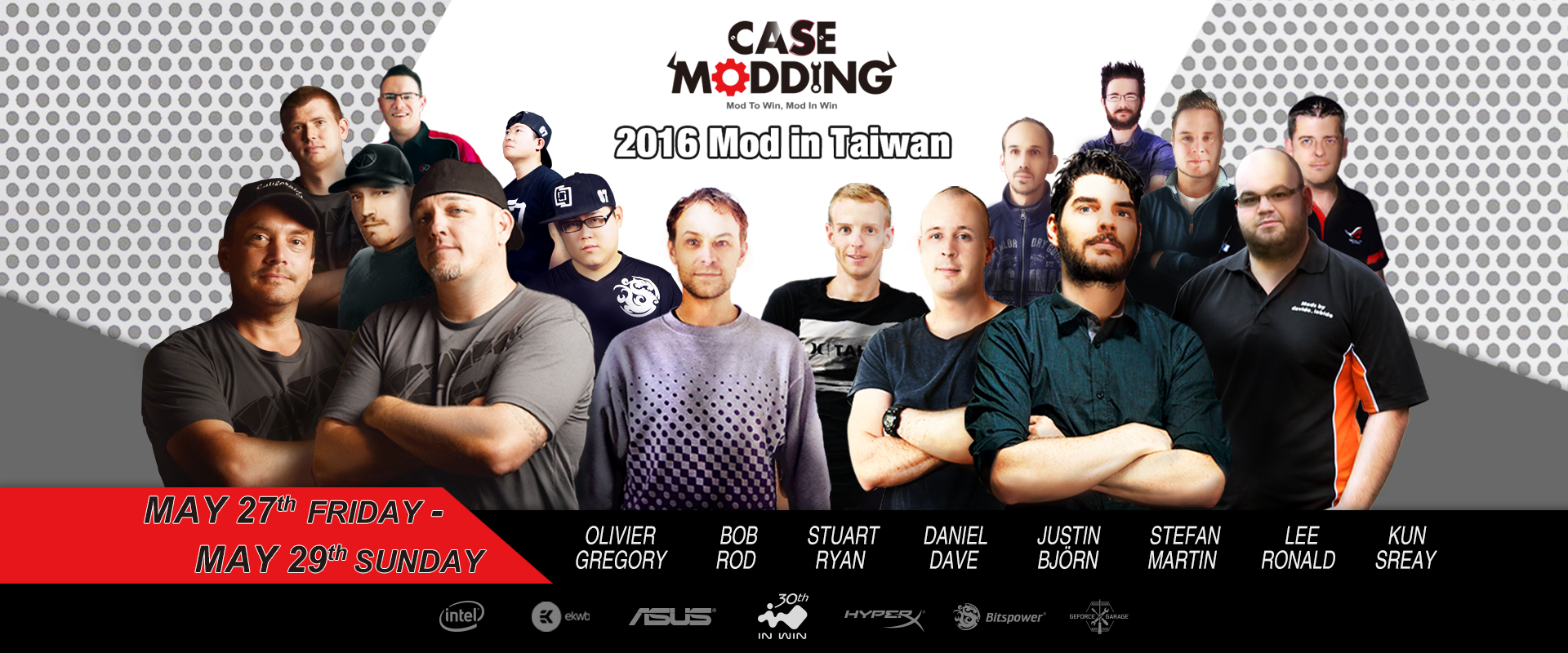 In Win Development Inc., provider of enclosure solutions, is celebrating its 30th anniversary this year! They have announced 'Mod in Taiwan', a live case modding event that will take place from 27th of May to 29th of May, 2016, featuring eight international teams with renowned modders. The finished case mods will be on display at the In Win booth at the Taipei World Trade Center, Nangang Exhibition Hall during Computex 2016 during 31st May to 4th June.
The main event will be held at In Win Gueishan Factory complex in Taoyuan City, Taiwan. The participating teams will be able to choose between three main themes: military, medieval and spaceship. They will have only 24 hours in a three-day time span to create an original work of art. During the Mod in Taiwan contest, In Win will provide the designated Computer Chassis, Power Supply and other computer components from various sponsors, with EK Water Blocks being one of them.
Winning entries will be selected by a mixed criteria of 30% online voting, 40% professional judging, 20% by In Win partners and media and 10% on-site voting by Computex attendees. Three winner teams will be announced on the 3rd of June and will receive cash prizes and products from In Win and its partners. There is a possibility that In Win will select the winning team's modded case, and put into production as a special edition chassis.
For more information about the live modding event, please go to http://mod.in-win.com/