First reveal of the EK-XLC Predator 280
EK Water Blocks, Slovenia-based premium computer liquid cooling manufacturer, has revealed three new models of the EK-XLC Predator lineup for the first time at Gamescom 2016. By a popular demand, EK is going to release 140mm versions of their premium and expendable All-In-One CPU liquid cooling solutions. Existing 240 and 360 versions will now be accompanied by the upcoming 140 and 280 models.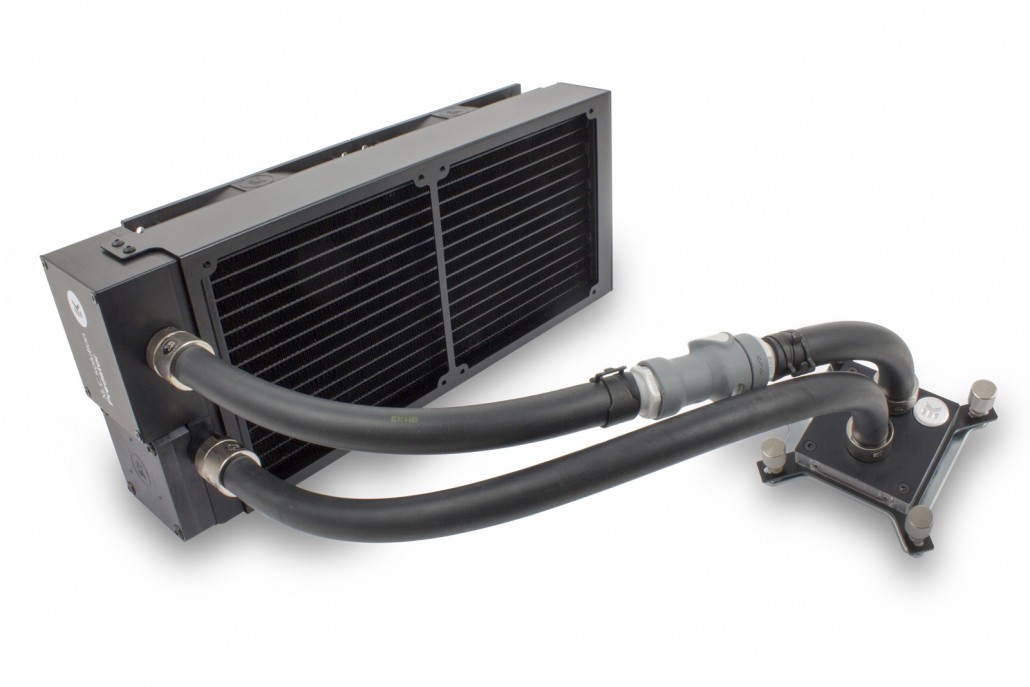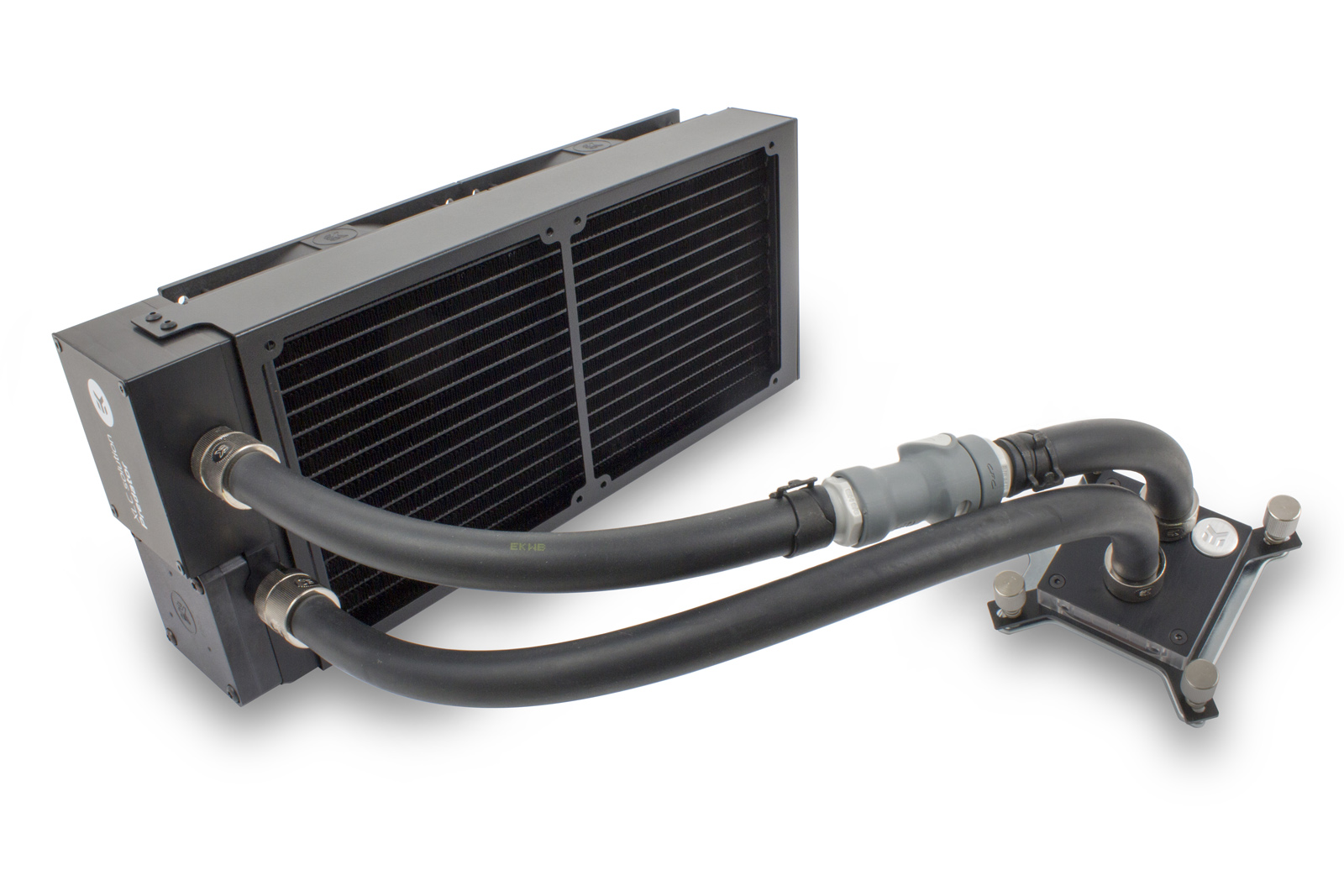 EK-XLC Predator 280
The new flagship model of the 140mm Predator family is the EK-XLC Predator 280 with two 140mm EK-Vardar fans and EK-CoolStream CE radiator. Designed to work in harmony, EK-Vardar fans are high-static pressure fans developed specifically for EK-CoolStream radiators, which have a full copper core, superior to other alternatives on the market in terms of heat dissipation. In conjunction with EK-Vardar fans the result is increased performance across an entire fan operational range, thus delivering results both at low- and high airflow operation.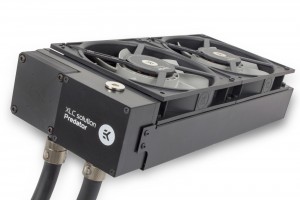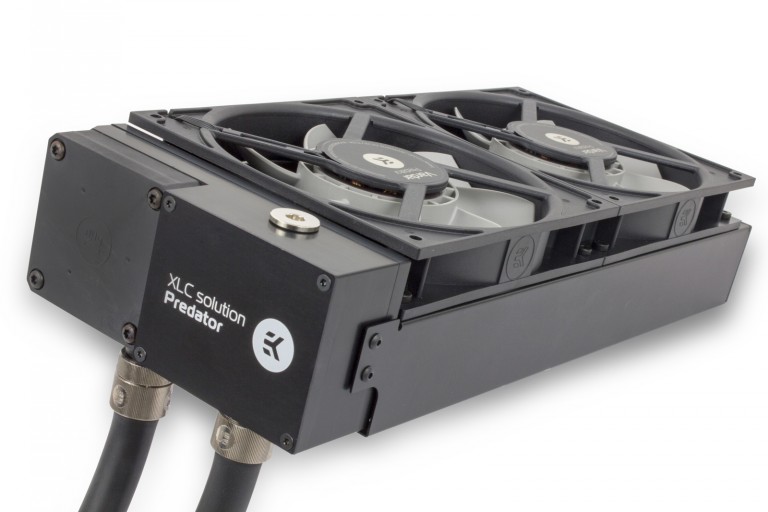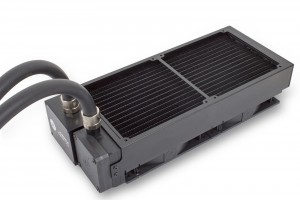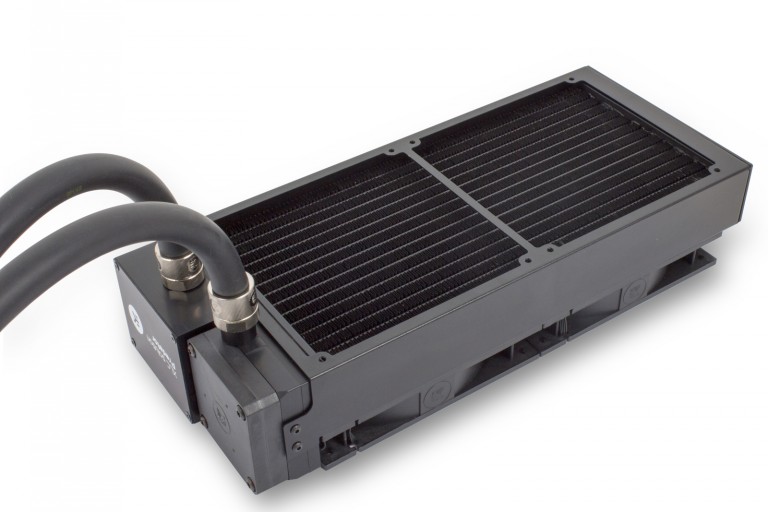 Large radiator area with Hovercore™ design technology that also supports push-pull fan configuration.
The body of the unit features Hovercore™, radiator de-coupling design technology, debuted with the 120mm Predator line-up,  that effectively prevents the transfer of pump induced vibrations from the unit to the computer chassis itself, thus resulting in vibration-free and silent operation. With the inclusion of Hovercore™, the main body was further redesigned to hide all the cables and make the unit even more aesthetically clean. All the cables are attached to integrated fan splitter hub with only one PWM cable going into CPU Fan socket, while a single SATA Molex cable powers the complete unit.
Like with existing models, 140mm Predator family features Supremacy MX CPU water block, top performer in enthusiast segment, which is specifically designed for Intel CPUs and offers great hydraulic and thermal performance. Carefully machined copper base is made from purest copper available and is further polished to absolute mirror finish. This alone greatly improves the cooling performance of the Predator.
Upcoming new models also feature new EK-SPC liquid cooling pump, which is also available as a standalone pump in the EK portfolio. This truly shows that users get custom loop grade components with this AIO. PWM controlled, EK-SPC pump allows users to set automatic pump speed regulation depending on CPU temperature. Full performance on demand or whisper quiet operation in idle mode! With the maximum pressure head at 3.2m (10,5 ft) and maximum flow at 450 L/h, this pump provides enough power for expansion of the system, with the pre-filled GPU water blocks, using QDC!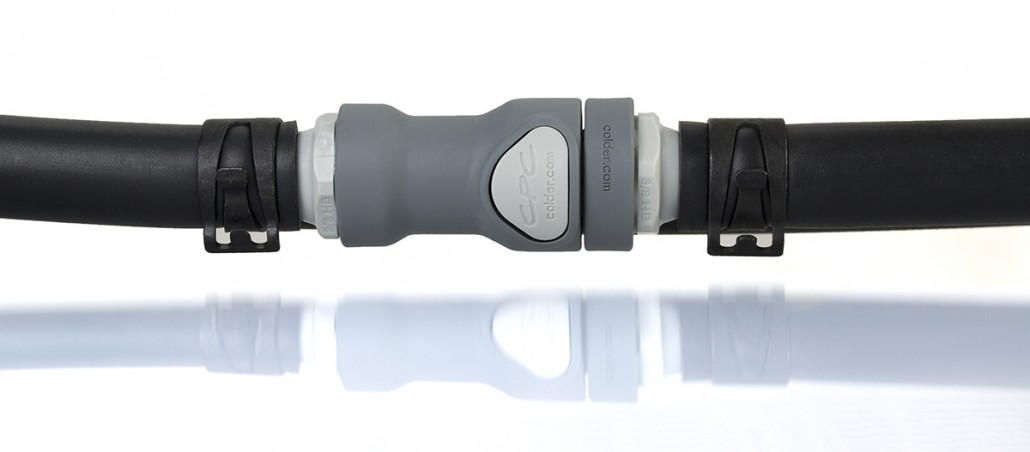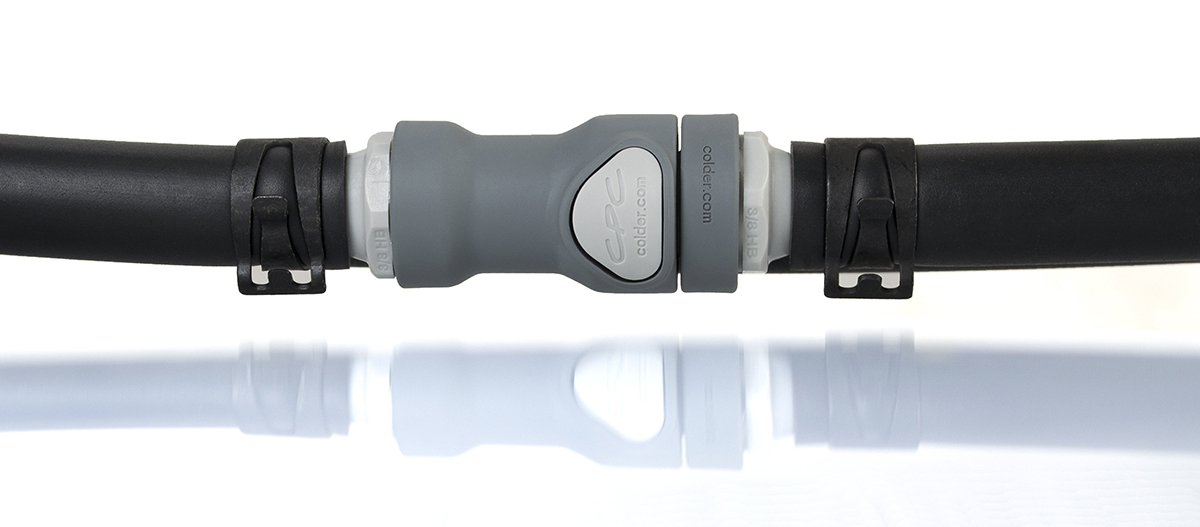 QDC for adding a pre-filled GPU water block.
Like the EK-XLC Predator 240 and EK-XLC Predator 360, the EK-XLC Predator 280 comes with Quick Disconnect Connector or QDC. This is a special connector that allows quick and tool-less expansion of the system without the need for draining of the unit. This allows you to add a pre-filled QDC-enabled GPU water block. Quick Disconnect is a medical grade product with Zero Drop design, and is produced by CPC, the leading provider of quick disconnect couplings! The expansion of the system can be very quick, easy and safe.
EK-XLC Predator 140
With the release of EK-XLC Predator 280, EK will be also releasing two smaller versions, with only one 140mm EK-Vardar fan! EK-XLC Predator 140 will be available with and without the QDC. Suitable for the mini-ITX builds, EK-XLC Predator 140 will be the most powerful All-In-One liquid cooler in its class having all the same components as the 280 variant!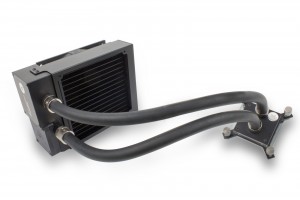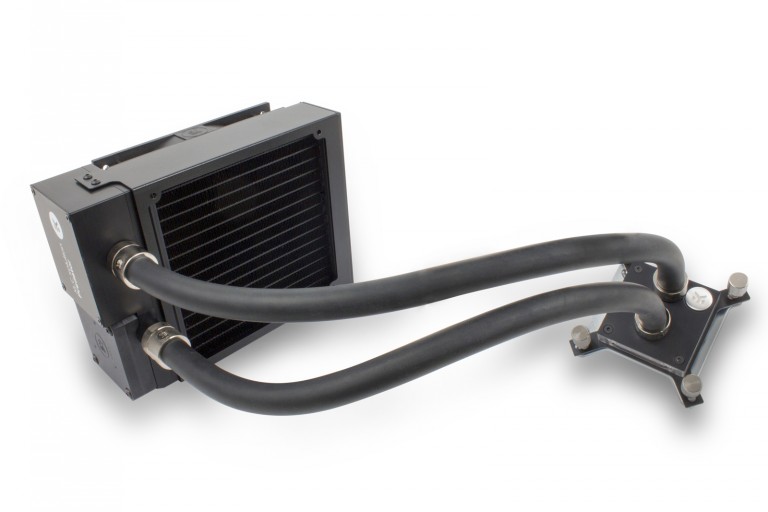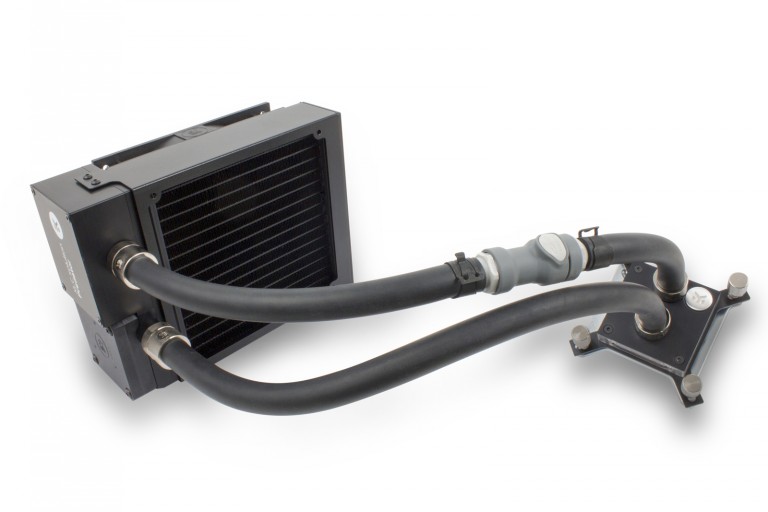 EK-XLC Predator 140 (left) and EK-XLC Predator 140 incl. QDC (right)
Pre-orders start September 9th!
All three models will be available for pre-order directly through EK webshop on Friday, September 9th, 2016, with worldwide availability on September 30th, 2016! Pricing and other product information will be released in the following weeks.