EKWB announces partnership with Xylem Inc.
EK Water Blocks, Ljubljana based premium water cooling gear manufacturer, is excited to be able to offer the world renown Xylem inc water pumps to it's customers.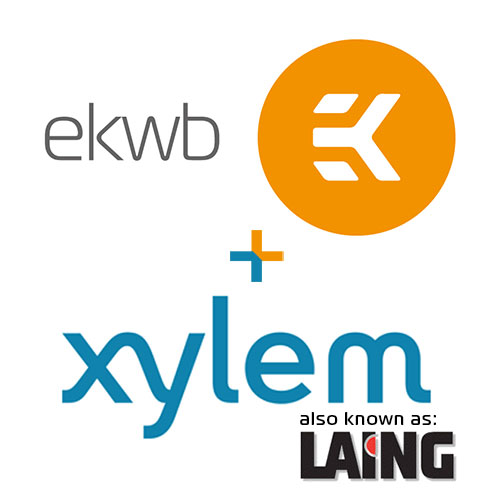 Currently available versions already in stock:
– DDC 3.25 (18W)
– DDC 3.2 PWM
– D5 Vario
– D5 Vario (motor only)
Made in Europe!
EK will soon offer factory pre-installed DDC- and D5 water pumps with high performing EK-DDC- & EK-D5 X-TOP volutes and is also already working on new and improved variants of D5 and DDC- water pumps. As a result these water cooling community best rated water pumps will just get better!
About Xylem Inc.
On October 31, 2011, Xylem completed its spinoff from ITT Corporation, and began a new chapter as a leading global water technology company with operations in more than 150 countries; a passionate, talented, and experienced workforce; well-known industry-leading brands and water solution products, 2011 revenues of $3.8 billion and a shared commitment to making a difference in communities around the world.
Xylem comprises three business units – Water Solutions, Analytics and Applied Water Systems. These three units are interconnected, anticipating and reflecting evolving needs and sharing their applications expertise to cover every stage of the water cycle.