EK-Supremacy EVO now shipping with brand new Jet J3 for LGA-2011-3 CPUs
EK Water Blocks, Ljubljana based premium computer liquid cooling gear manufacturer, today announced that it has started shipping the new Jet J3 with all EK-Supremacy EVO water blocks as of Tuesday, November 4th 2014.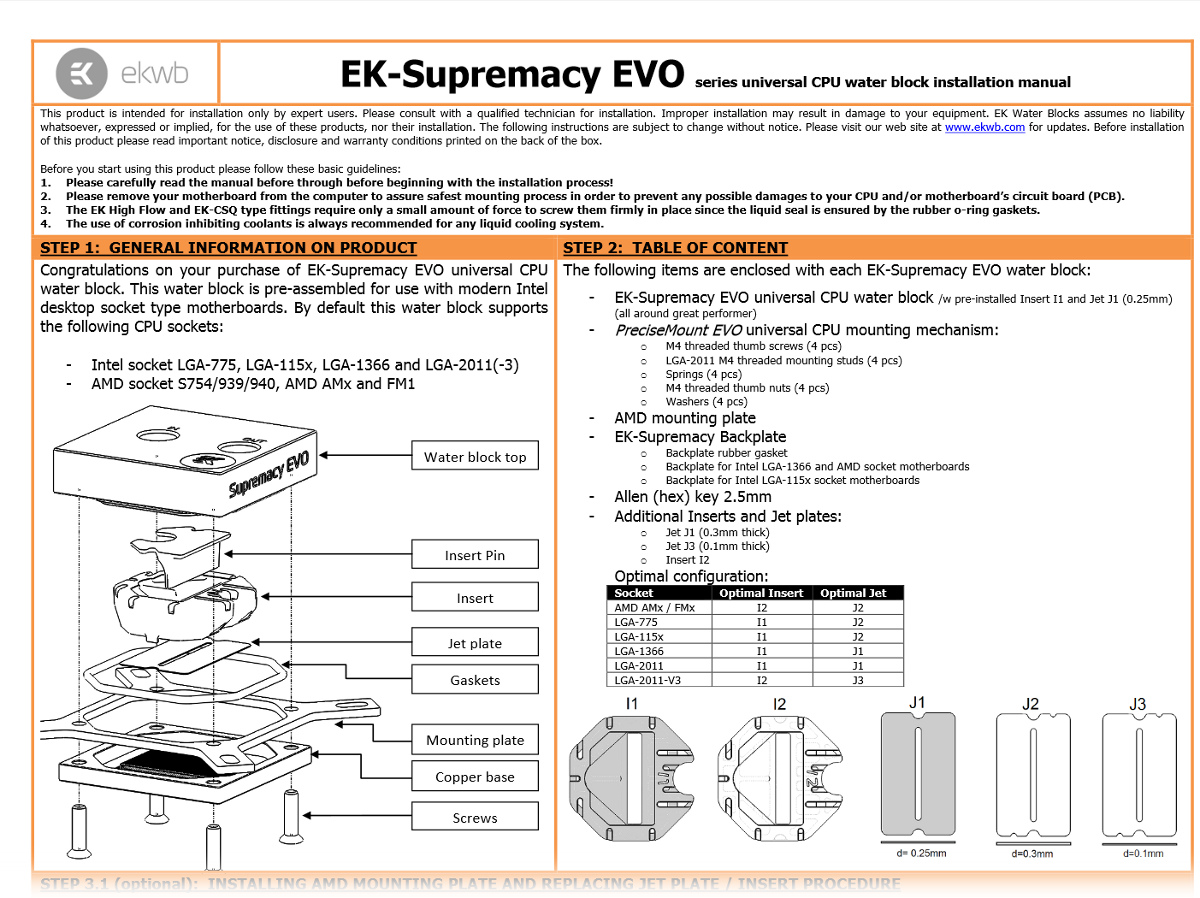 This new jet plate J3 is intended for use with Intel® socket LGA-2011-3 Haswell-E series processors and is designed to ensure optimal mechanical contact between the processor Integrated Heat Spreader (IHS) and the water block cold plate. Jet J3 in combination with Insert I2 should improve cooling performance by 0.5-1.0°C over the use of Jet J1 / Insert I2 combination. These changes are now also reflecting in the installation manual being updated to revision Rev.1.3.
"EK-Supremacy EVO is probably the only CPU cooler on the market that is being constantly improved throughout it's entire lifetime", said Niko Tivadar, Project Manager at EK Water Blocks.
The new jet plate J3 comes with every newly assembled EK-Supremacy EVO water block at no additional cost. EK is also giving away 1000 (one thousand) free J3 jet plates to our existing users – these will also be distributed among our resellers. They come free of charge other than the shipping fee (for end customer there is a limit of 2 free jet plates per order) and are available through EK Webshop and Partner Reseller Network.
About EK-Supremacy EVO
EK-Supremacy EVO is an evolution of a EK-Supremacy flagship performance water block, introduced in 2012. More than one year worth of round-clock development, CFD analysis and rigorous testing is now resulting in ultimate performance, unmatched by any other product on the market. Read more…