EK® Showcases New Products at CES 2019
EK, the world leading manufacturer of premium liquid cooling solutions, is excited to announce its attendance at CES 2019. The biggest global ICT show is right around the corner and EK Water Blocks will be hosting a private suite at Mandalay Bay Hotel and Casino from the 8th-10th of January 2019. EK will be showcasing its newest innovations and product solutions. CES attendees can also check out EK products on display at the InWin and Lian-Li booths in the CES exhibition hall.

If you are attending CES and would like to visit our suite or schedule a meeting, please reach out to your EK contact, or send an email to [email protected]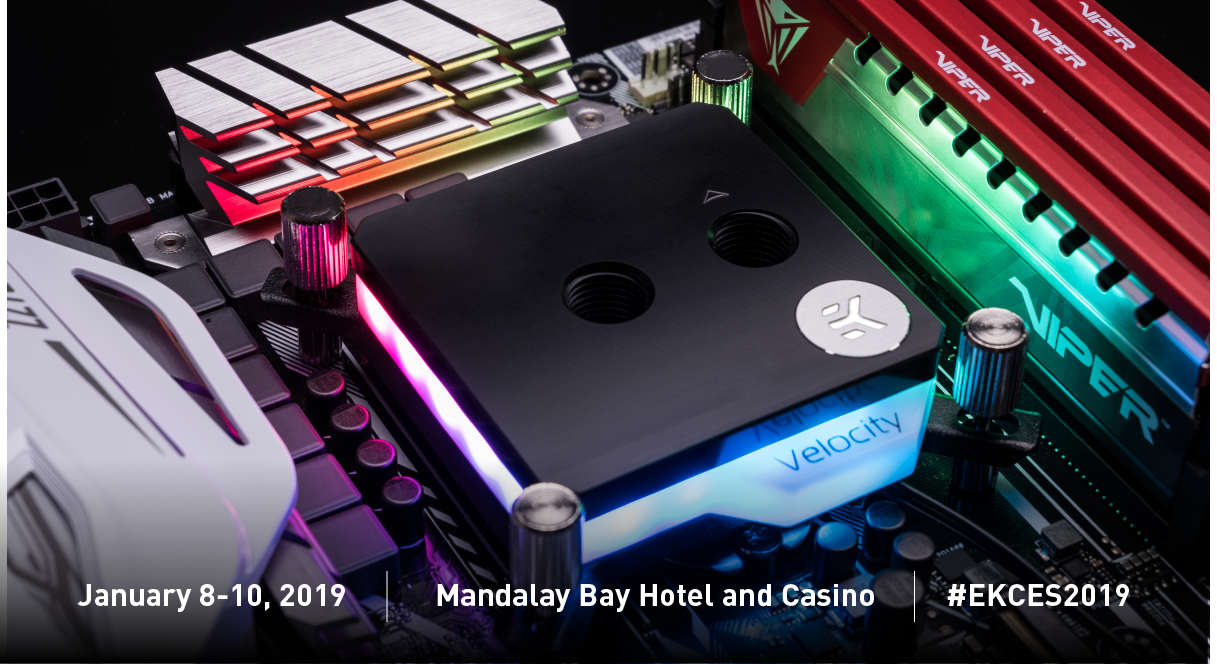 Check out our newly released products, discuss business opportunities, or just stop by to meet our team. We would love to show you our vision of the future!