EK is releasing a new combo unit and two reservoirs fitted with RGB!
EK Water Blocks, the Slovenia-based premium computer liquid cooling gear manufacturer is going deeper into the field of RGB as one EK-XRES Revo combo unit and two EK-RES X3 reservoirs are hitting the shelves! All three new products are equipped with classic 4-pin RGB LED stripes making them compatible with every major motherboard manufacturer and mainstream RGB controller.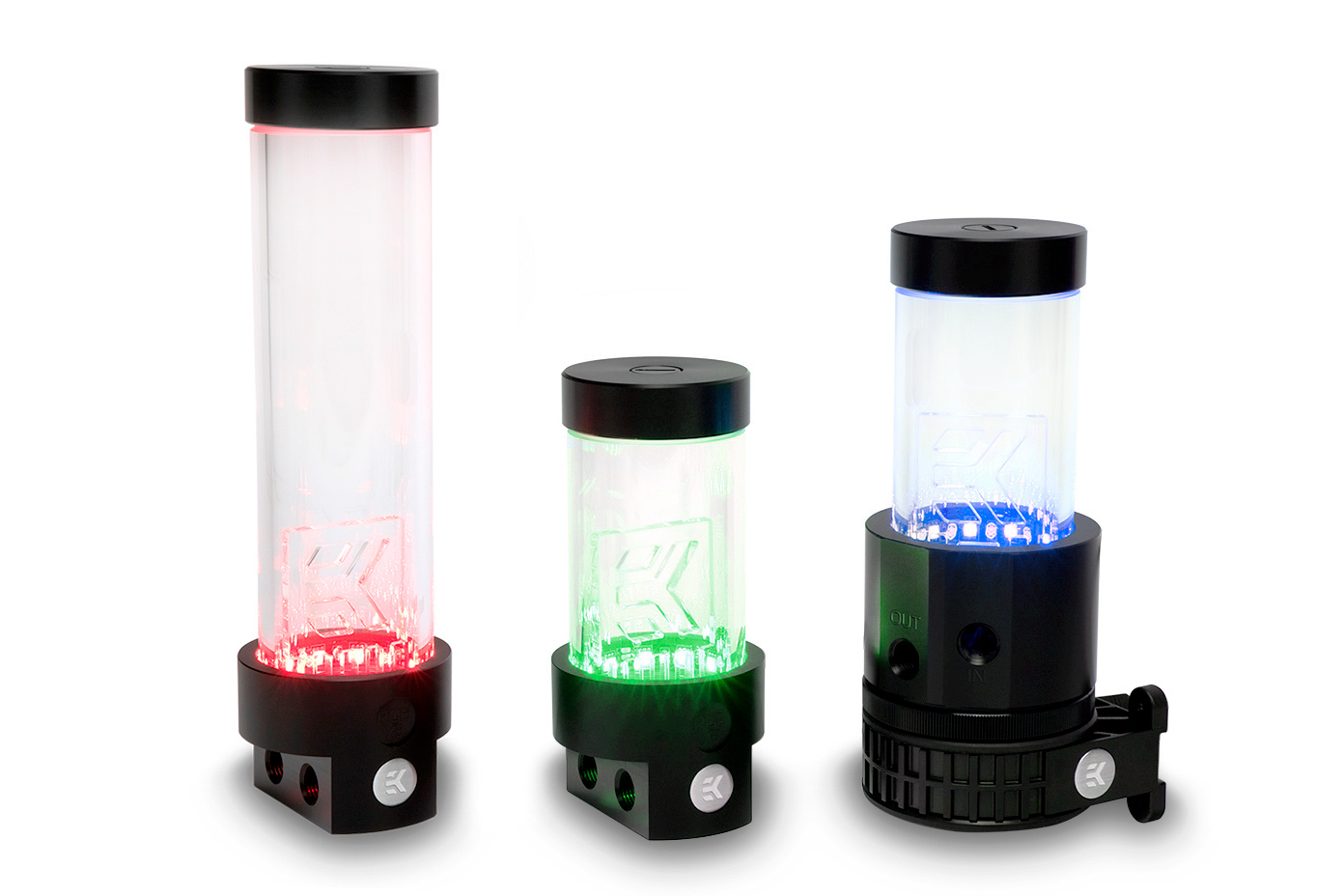 EK-XRES 140 Revo D5 RGB PWM
The EK-XRES 140 Revo D5 RGB PWM comes with a 140mm tall reservoir and has all of its pump cables sleeved. A high-performance aftermarket pump top (volute) is integrated with the reservoir for Xylem D5 series water pumps. This top offers increased hydraulic performance (up to 15%) compared to stock solutions.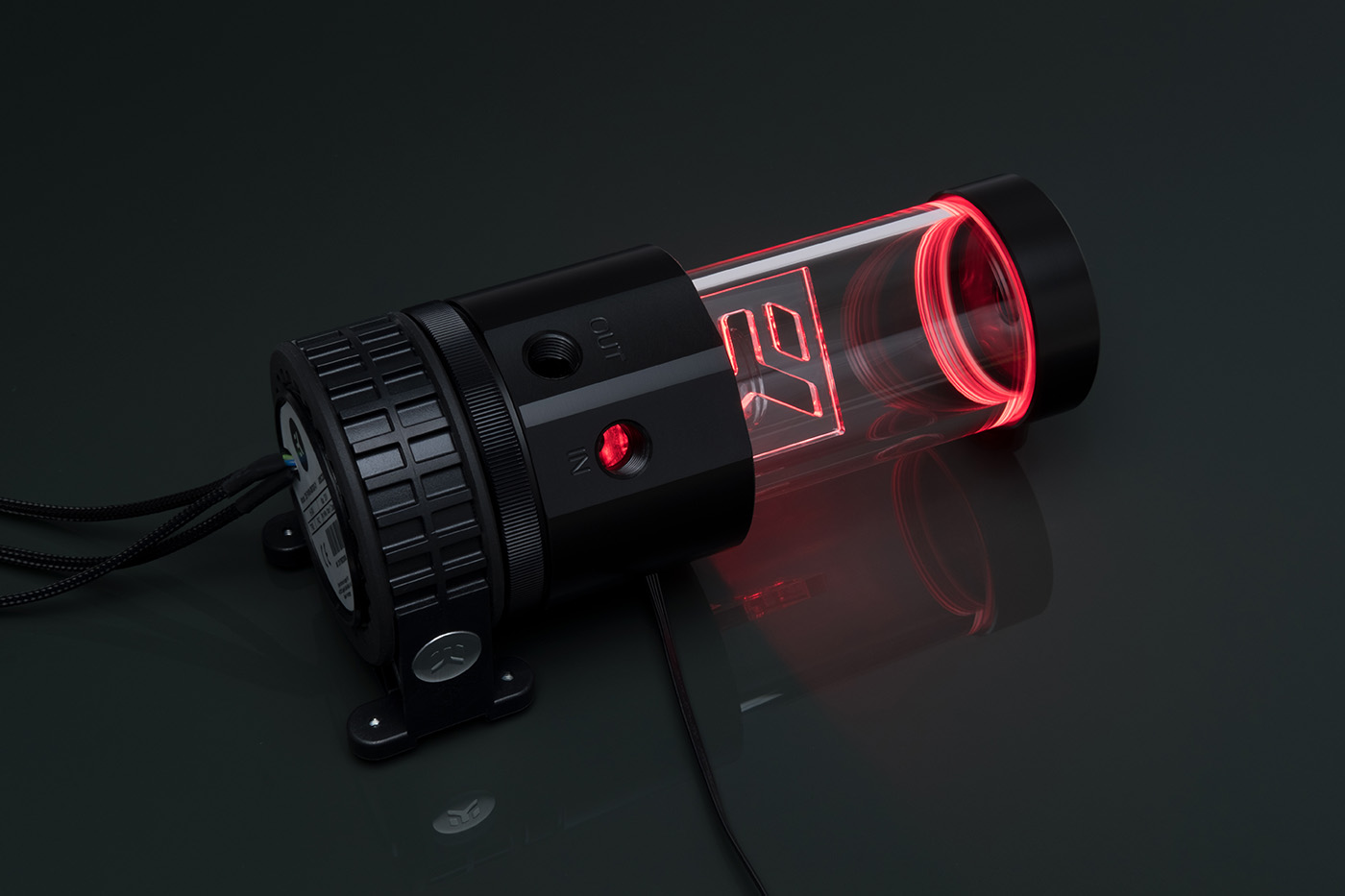 The EK-XRES 140 Revo D5 RGB PWM features a fully rounded design which offers greater flexibility, allowing installation within 360° of rotation. A special rubber shock absorber is used to de-couple the main pump body from the mounting clip for silent operation, free of vibration induced noise. Additionally, the EK-XRES 140 Revo D5 RGB PWM reservoir-pump combo can also be upgraded with either:
EK-RES X3 150 RGB and EK-RES X3 250 RGB
EK-RES X3 series reservoirs are cylindrical standalone solutions, manufactured from premium quality 60mm wide  acrylic tube and POM Acetal end caps in black color. An airtight seal is ensured by quality EPDM rubber washers at both ends of the reservoir. With the total of six G1/4″ ports, EK-RES X3 150 RGB and EK-RES X3 250 RGB reservoirs make the filling, tube routing and draining an easy task. The number of inlet/outlet port configuration options on these reservoirs and the simple but effective mounting kit make the loop building a straightforward process.
Both reservoirs come with a pre-installed anti-vortex insert and the only difference between the two models is the size of the tube. The capacity of the EK-RES X3 150 RGB variant is around 240ml, while the EK-RES X3 250 RGB variant can hold around 440ml of liquid.
Compatibility

EK-RES X3 150 RGB, EK-RES X3 250 RGB and EK-XRES 140 Revo D5 RGB PWM are compatible with popular RGB sync technologies from all major motherboard manufacturers.
Availability and pricing
All three products are made in Slovenia, Europe and are readily available for purchase through EK Webshop and Partner Reseller Network. In the table below you can see manufacturer suggested retail price (MSRP) with VAT included.