EK releases NVIDIA® GeForce® GTX 1070 water blocks
EK Water Blocks, Slovenia based premium liquid cooling gear manufacturer, is releasing full-cover liquid cooling solution for NVIDIA® GeForce® GTX 1070 series graphics cards.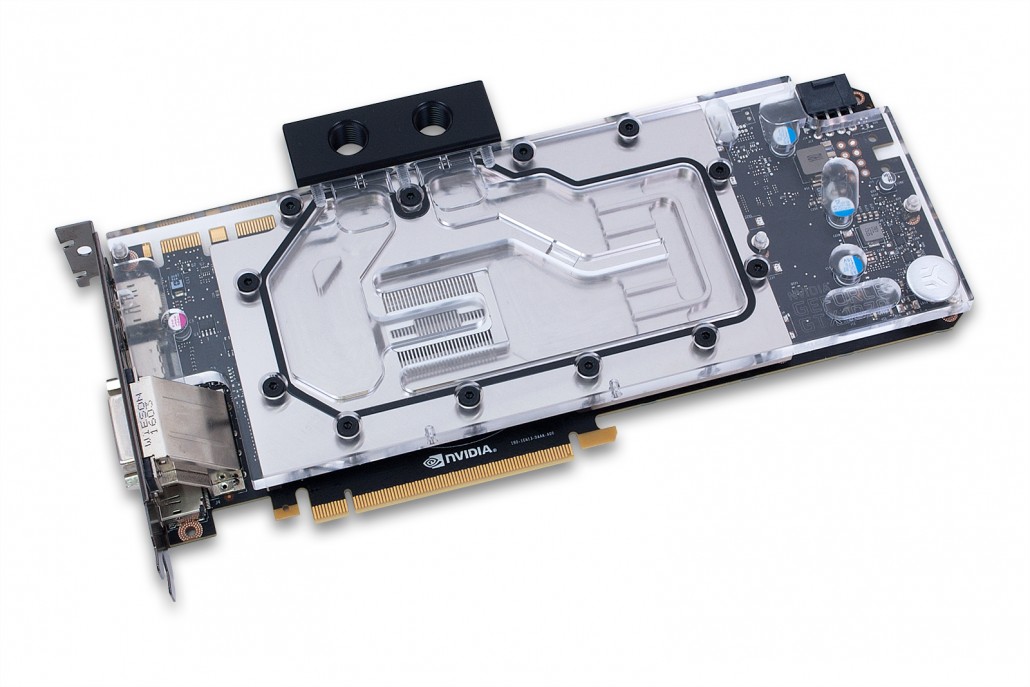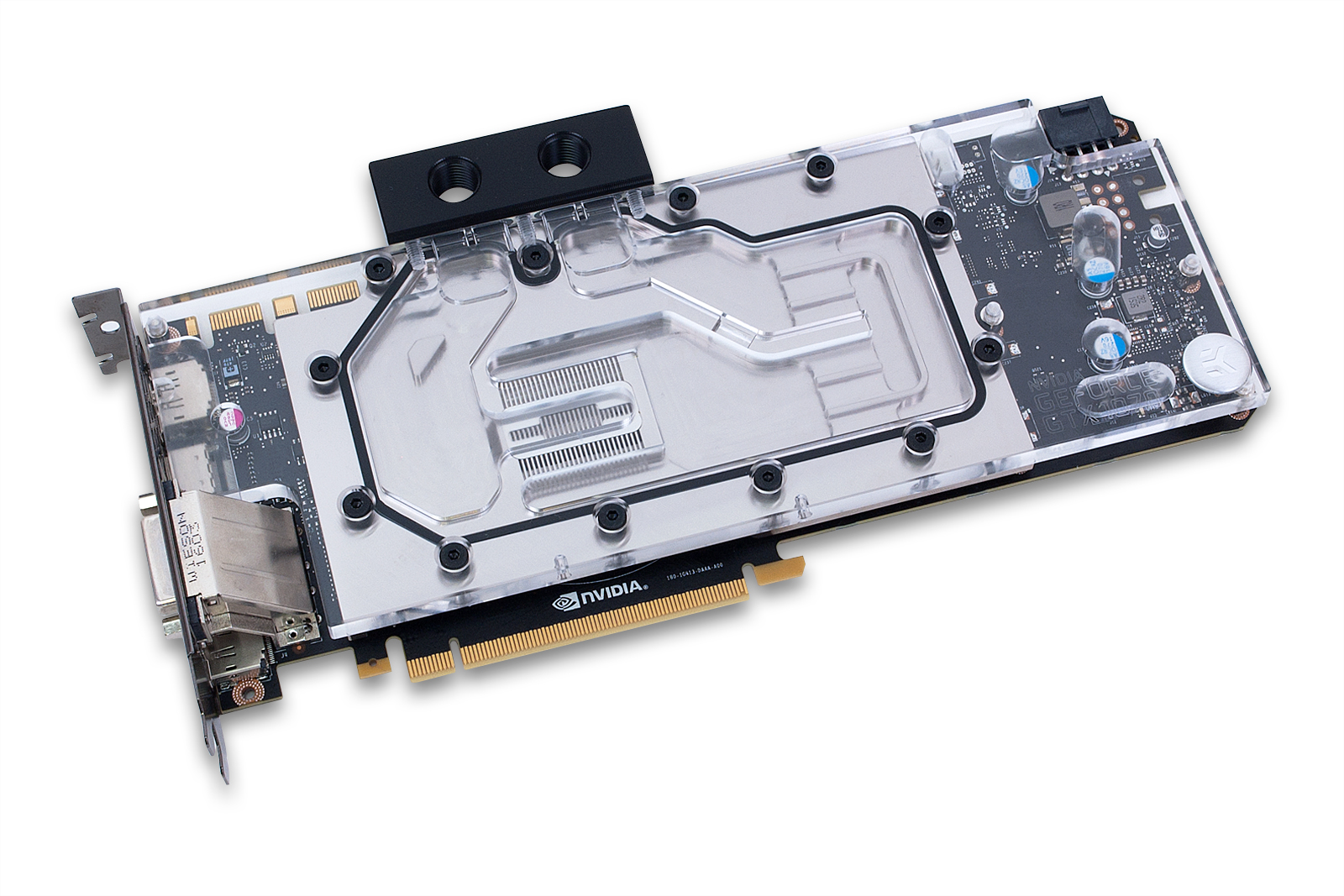 Designed for best performance
EK-FC1070 GTX is a new Full-Cover water block, designed for NVIDIA® GeForce® GTX 1070 Founders Edition graphics cards. The block comes in two classic variations and each of them directly cools the GPU, RAM as well as VRM (voltage regulation module) as water flows directly over these critical areas, thus allowing the graphics card and its VRM to remain stable under high overclocks. Performance-wise both variants of the block are the same, the only difference being the overall aesthetics. Each EK-FC1070 GTX water block covers the entire PCB of the card and with the corresponding retention backplate, users get visually stunning GPU in their system.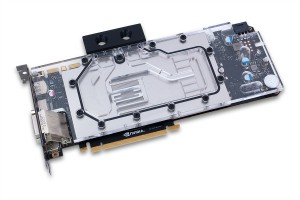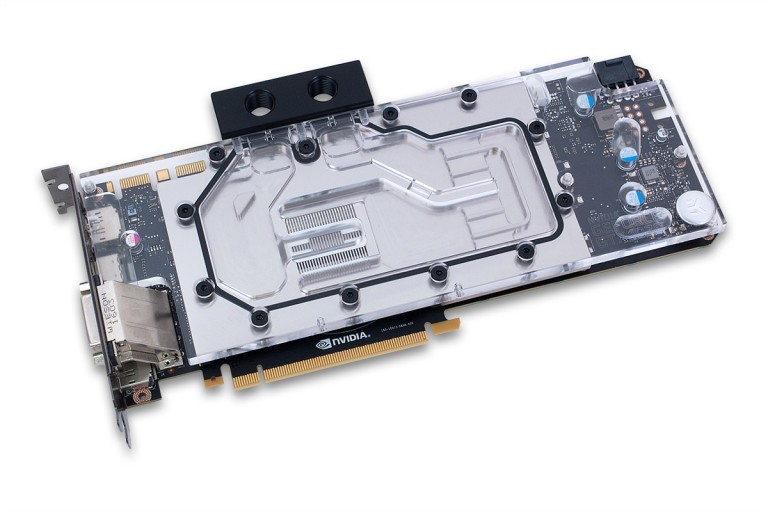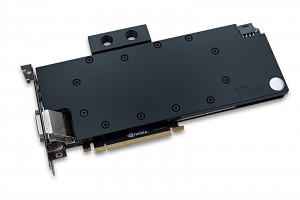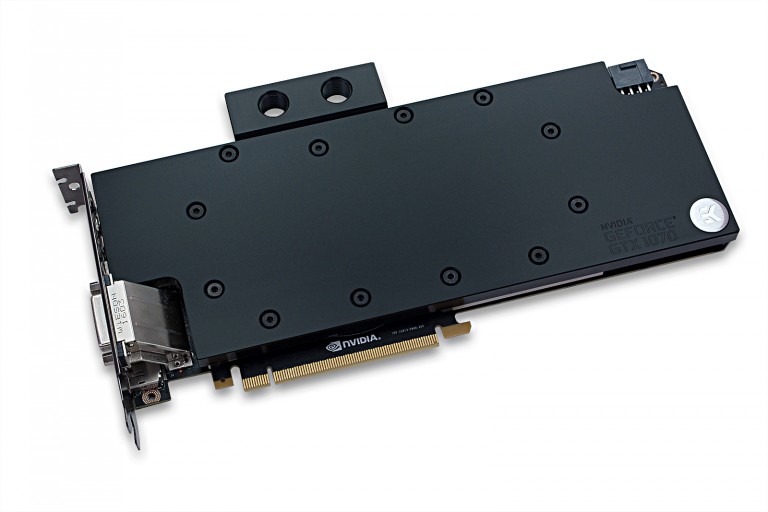 Two available variants; EK-FC1070 GTX – Nickel (left) and EK-FC1070 GTX – Acetal+Nickel (right)
EK-FC1070 GTX water block features a central inlet split-flow cooling engine design – just like with the flagship EK-Supremacy EVO CPU water block – for best possible cooling performance. Such type of heat exchanger also works flawlessly with the reversed water flow without adversely affecting the cooling performance. Moreover, this radical design offers great hydraulic performance, allowing this product to be used in liquid cooling systems using weaker water pumps.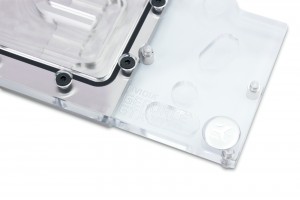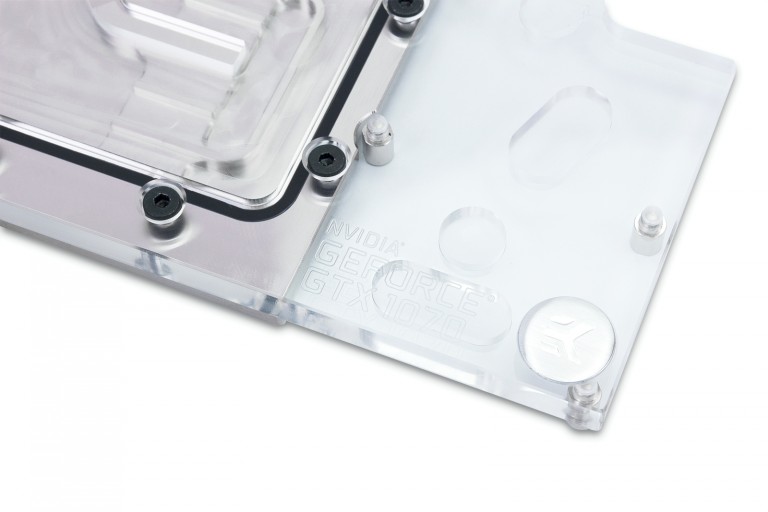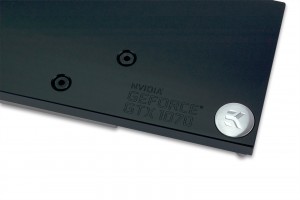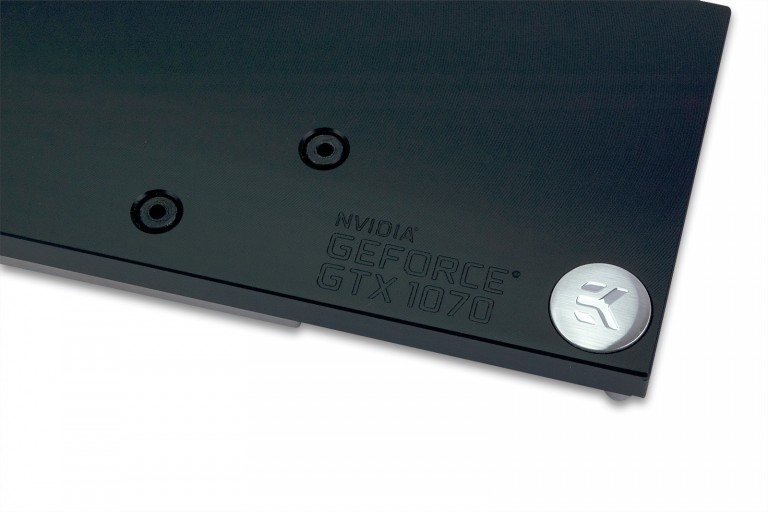 Beautifully machined details and distinctive EK design.
The base is made of nickel-plated electrolytic copper while the top is made of quality POM Acetal or acrylic (again, depending on the variant). There is no difference in performance between different bases. Screw-in brass standoffs are pre-installed and allow for a safe installation procedure.
In order to simplify the search for suitable and compatible water block EK is adding newly released graphics cards and motherboards from various manufacturers to EK Cooling Configurator database and compatible graphics cards are being added to the list on a daily basis:

Availability and pricing
EK-FC1070 GTX water blocks are made in Slovenia, Europe and are available for purchase through EK Webshop and Partner Reseller Network. An aesthetic retention backplates, which also cool the memory IC on the backside of the circuit board, will also become available for separate purchase. In the table below you can find the MSRP with VAT included:
Name

Interconnectivity method




MSRP

(incl. VAT)



EK-FC1070 GTX – Nickel
FC Terminal / HD Tube
109.95€
EK-FC1070 GTX – Acetal+Nickel
FC Terminal / HD Tube
109.95€
EK-FC1070 GTX Backplate – Black
–
29.95€
EK-FC1070 GTX Backplate – Nickel
–
29.95€