EK releases new EK-DuraClear transparent tubing!
EK Water Blocks, Slovenia-based premium liquid cooling gear manufacturer, is releasing a new lineup of transparent tubing for PC liquid cooling systems, named EK-DuraClear. It comes in all four most popular sizes, with resistance to ultraviolet radiation (UVA, UVB and UVC)!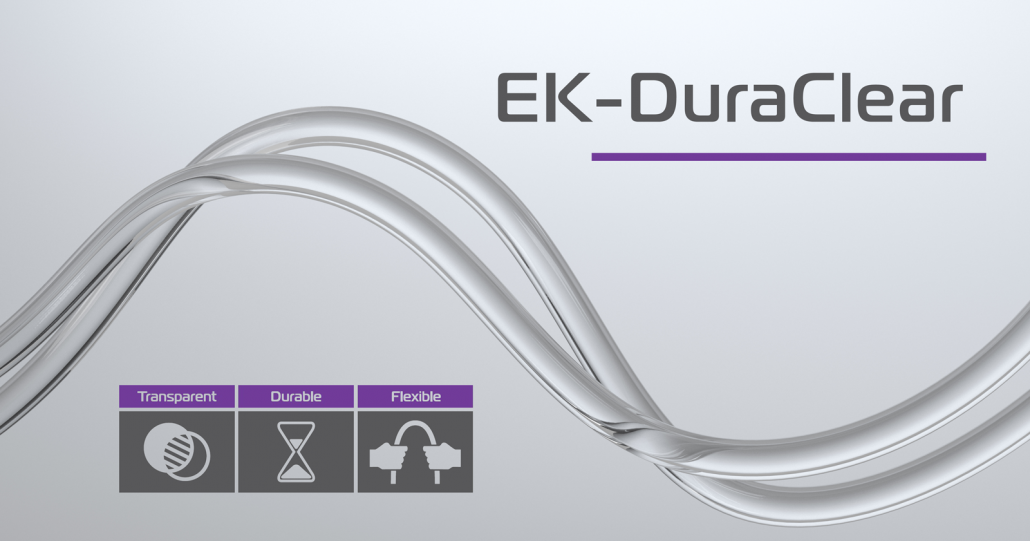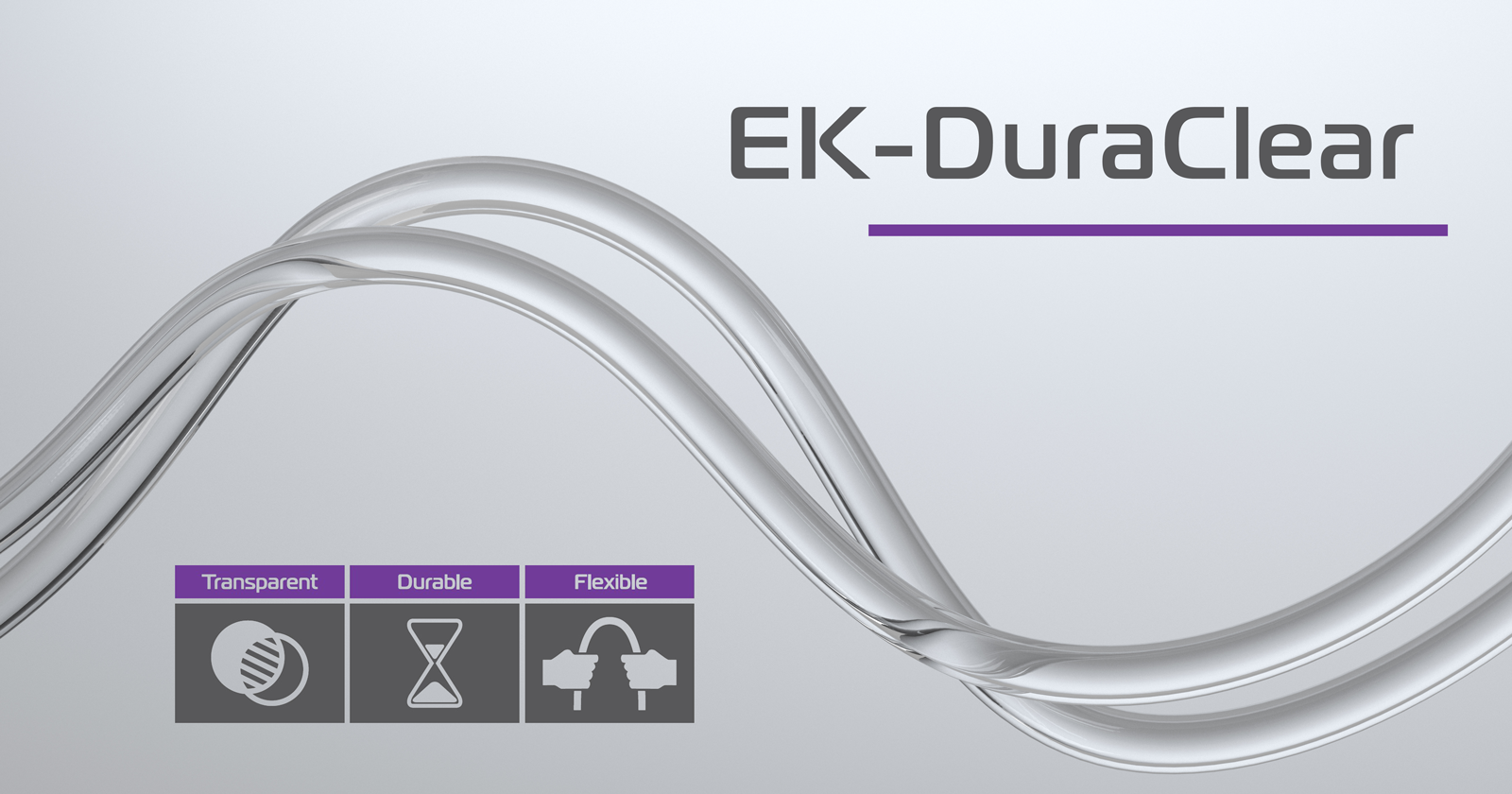 EK-DuraClear
EK-DuraClear is the most advanced liquid cooling tubing, designed and manufactured for the most demanding customers, who want to use soft tubing in their builds. The EK-DuraClear structure is formulated to enable it to perform in a wide range of closed loop cooling systems, making it the top choice for every liquid cooling enthusiast. More than 2 years in development, the goal was to create the most durable, flexible and transparent tube on the market.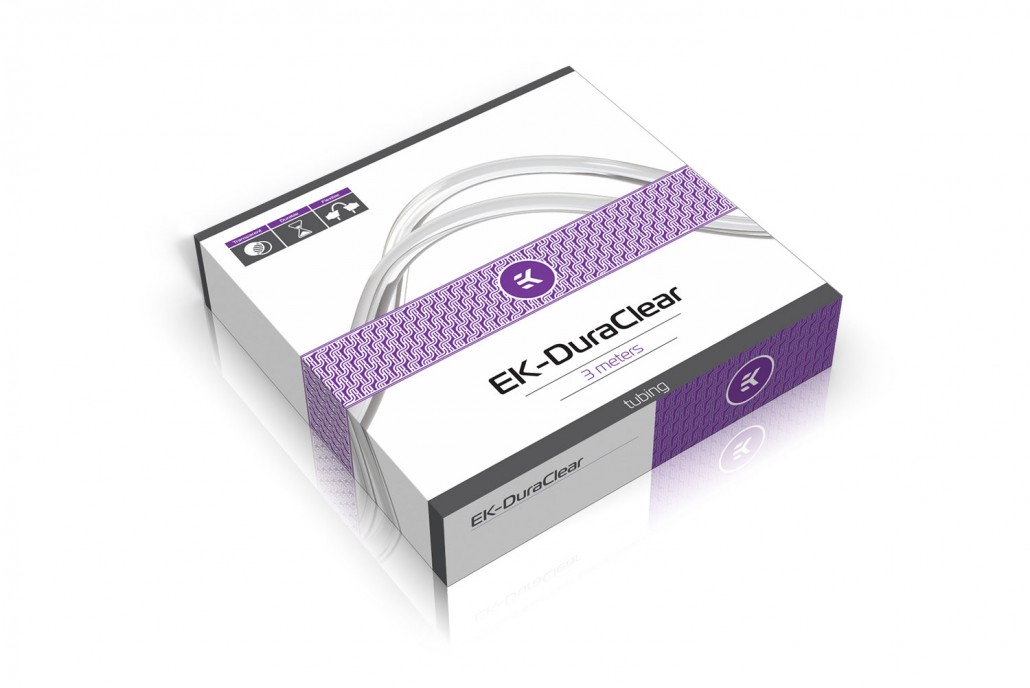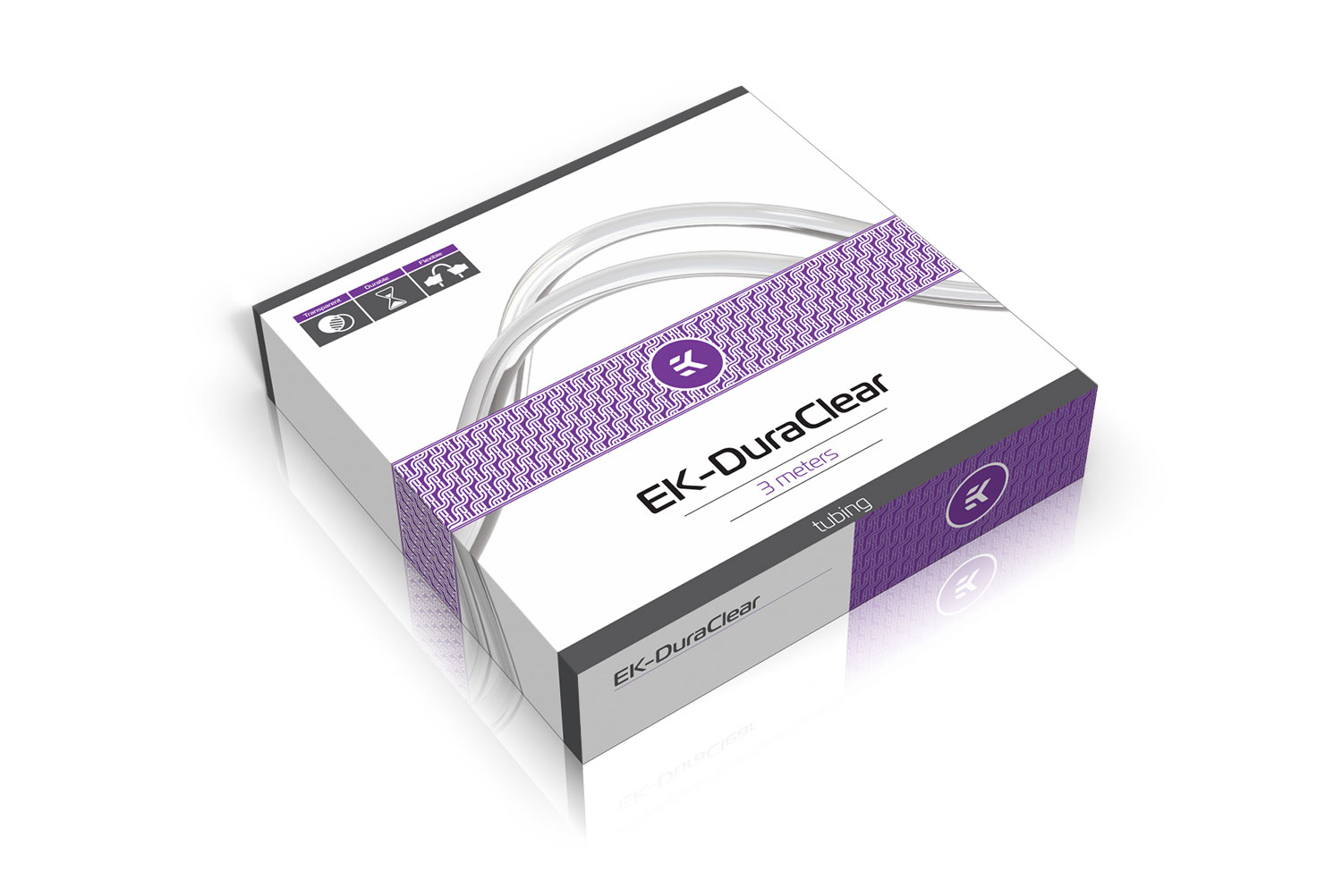 EK-DuraClear has very smooth inner walls and such surface inhibits particulate gathering or entrapment onto the tubing wall, thus reducing the potential for bacterial growth and contamination. Tested in the most extreme environments, the EK-DuraClear is guaranteed to withstand far worse conditions that would ever appear in the everyday use.
One of the most important features that the soft tube should have is the flexibility and good bend ratio without kinks. EK-DuraClear has one of the best bend ratios on the market, resisting twisting and collapsing when doing a tight turn in a custom liquid cooling build. Tighter bends without kinking will allow to have no reduction in cooling performance whatsoever.
Unlike the matte black EK ZMT Tube, EK-DuraClear is "glass-like" transparent tube, designed to be used with EK-Ekoolant cooling liquids. Colored liquid realy gives every build a touch of personality and there is nothing more beautiful than matching colors of liquid with the color of the hardware. EK-DuraClear is available in all four most popular liquid cooling tubing sizes, see the image below:


OD or outer diameter and ID or inner diameter of the EK-DuraClear tubes.
Pricing and availability
EK-DuraClear tube is readily available for purchase through EK Webshop and Partner Reseller Network (EK-DuraClear 12,7/19mm will be available at a later date). In the table below you can find MSR prices with VAT included.
Name

MSRP 

(incl. VAT)



EK-DuraClear 9,5/12,7mm 3M RETAIL
14.95€
EK-DuraClear 11,1/15,9mm 3M RETAIL
16.95€
EK-DuraClear 9,5/15,9mm 3M RETAIL
17.95€
EK-DuraClear 12,7/19mm 3M RETAIL
19.95€