EK is releasing Velocity D-RGB CPU blocks with ultimate LED customization!
After the release of 14 initial versions of EK's flagship Velocity CPU block its time to bring something new to the table. A little bit of refresh in form of digital (addressable) LEDs which will enable all the cool effects you can cook up with ASUS Aura, MSI Mystic Lights, Gigabyte RGB Fusion ASRock Polychrome Sync or other compatible external Digital RGB controllers.  The main difference is that each LED can shine a different color at any given time, unlike normal RGB LEDs which all have to be one color at a specific time.
EK-Velocity
The name "Velocity" was inspired by the necessity to be lean and agile in the world of liquid cooling. A high-performance CPU water block is no good if it's too restrictive on the flow and bottlenecking your entire cooling loop. Efficient coolant flow and performance should go hand in hand, and neither of the two should be sacrificed for one another.
EK-Velocity, the new high-performance flagship premium quality CPU water block, is featuring the 5th iteration of the award-winning EK® cooling engine which is further tweaked to perfection. Built upon a decade of experience in liquid cooling, EK® Velocity series CPU water blocks are a product of countless hours of simulations, research and market-leading engineering.
The water block was updated on the inside as much as it was redesigned on the outside. The changes led to a design that is simple, yet still striking and eye-catching. A new reinforced mounting bracket is introduced with smaller streamlined mounting screws. D-RGB versions of the block are equipped with 24 LEDs that are evenly surrounding the water block housing to create the most sophisticated lightning effect on water blocks so far. The simplified cooling engine brings performance optimizations through more efficient flow and also easier maintenance for users.
Modern design manufactured out of purest copper available, that is further nickel plated or machined with precision for best possible contact and heat transfer. Detail piece with the notch is stylish and diffuses the light from D-RGB LEDs. The angular top piece comes in two options – black POM Acetal and or glass-like Acrylic, made to fit your aesthetic taste.
Compatibility
New EK Velocity D-RGB series CPU water blocks are compatible with all modern CPU sockets on the market. They feature a universal mounting mechanism that offers error-preventing, tool-less installation, supporting Intel 115x and Intel 20xx Sockets or AMD AM4 sockets, respective to the CPU block model.
Supported Intel Sockets are:
LGA 1155
LGA 1156
LGA 1150
LGA 1151
LGA 2011
LGA 2011-3
LGA 2066
Supported AMD Sockets are:
The changes to the positions of the ports compared to the EK-Supremacy CPU blocks are minimal. The left-hand side "In" port has moved to the right for 3.7mm, while the "Out" port remained in the same position. The entire top surface of the EK-Velocity water block is 0.9mm lower than of the EK-Supremacy. With only these small changes, users can easily upgrade their existing hard tubing loop with the new water block.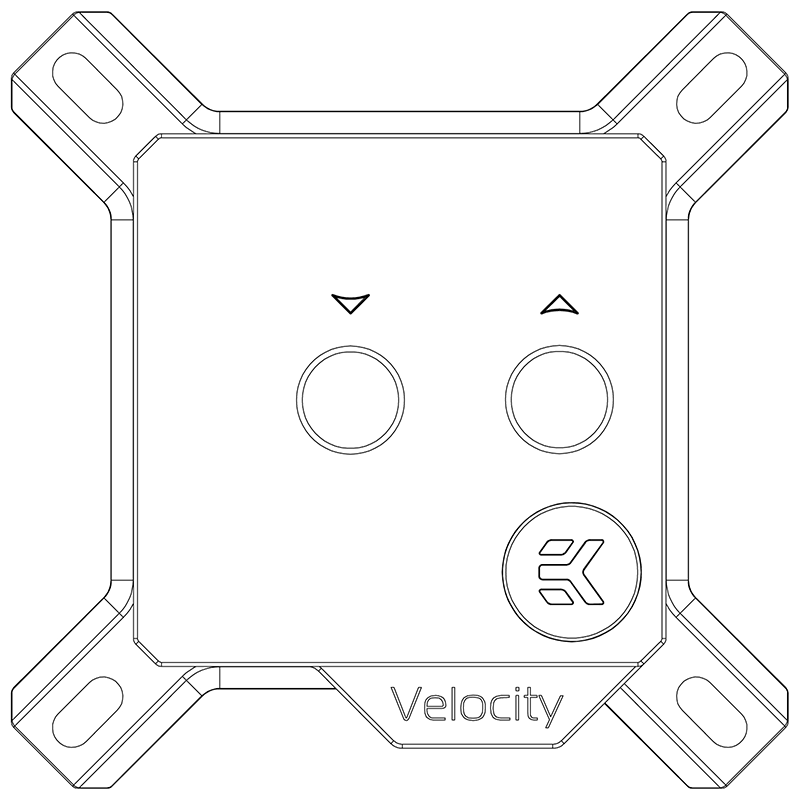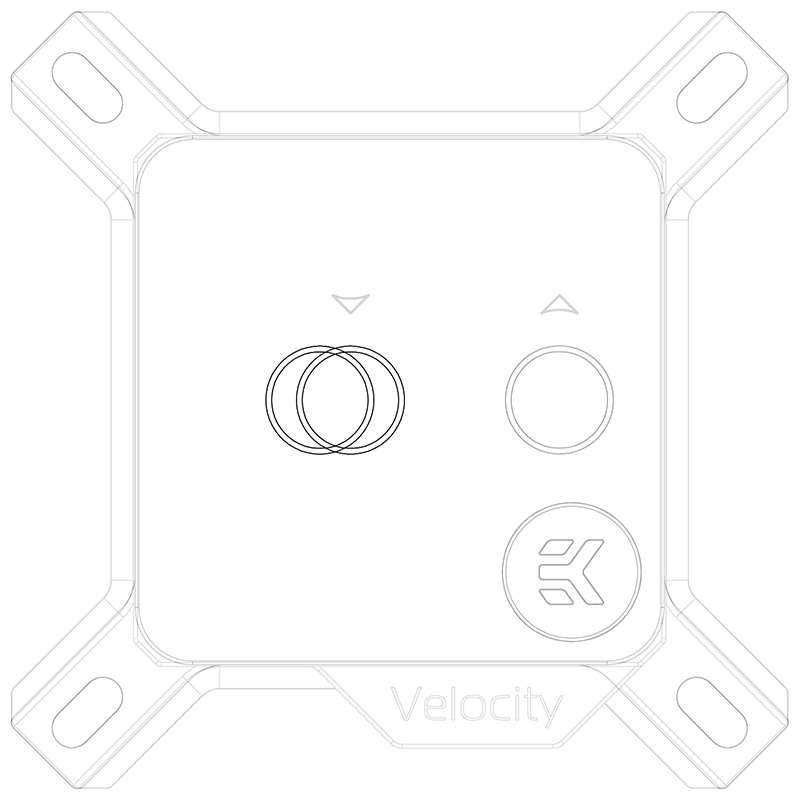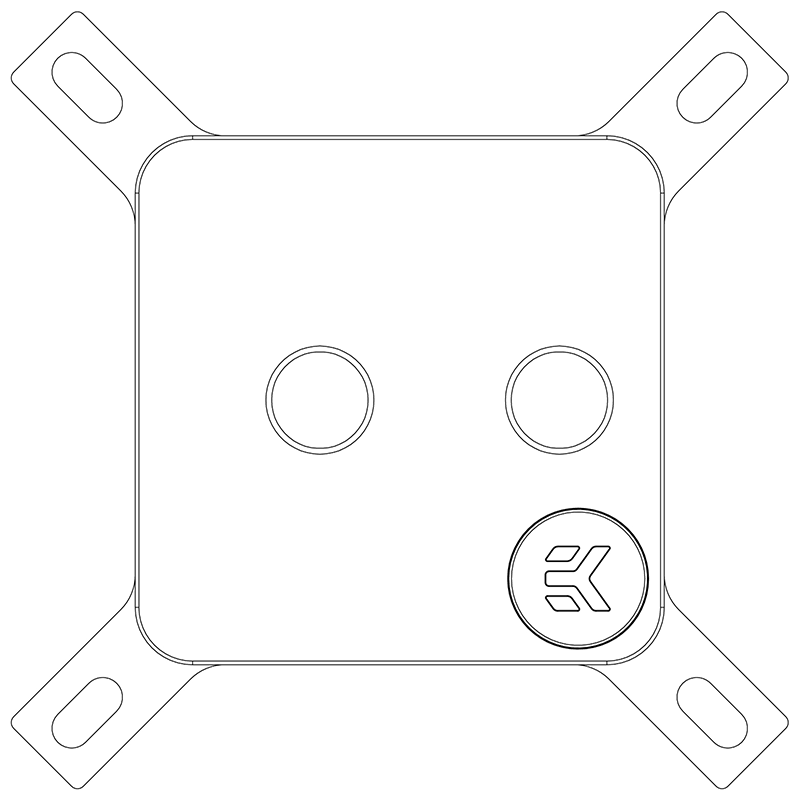 Availability and pricing
The EK Velocity series water blocks are made in Slovenia, Europe, and are available for purchase through EK Webshop and Partner Reseller Network. In the table below you can see the manufacturer suggested retail price (MSRP) with VAT included.