EK-Quantum Vector GPU Water Block Voted Best on the Market by KitGuru
EK®, the water cooling gear manufacturer based in Slovenia, Europe, is proud to present another award by the renowned review website and YouTube channel – KitGuru. The EK-Quantum Vector Trinity RTX 3080/3090 GPU water block is the best product on the market in custom liquid cooling, voted by the KitGuru expert editorial team.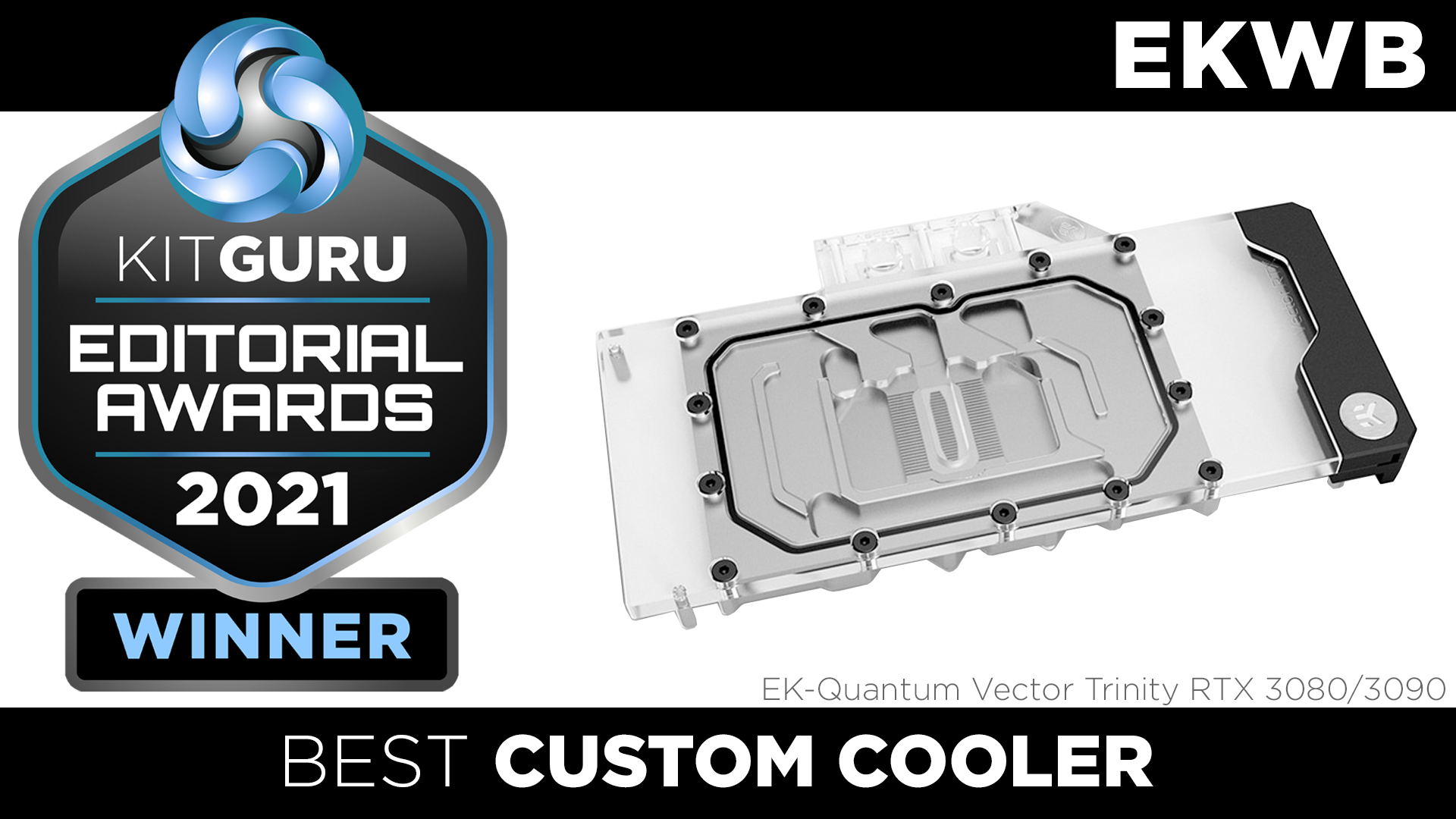 EK-Quantum Vector Series RTX 3080/3090 GPU Water Blocks
The KitGuru editorial team has tested this water block in a comparison test and found that it beats the competition.
With the appearance, performance and build quality all taken into account, the EK-Quantum Vector Trinity RTX 3080/3090 was a clear winner. EK has found the balance between performance, build quality, and cost. When you pick up an EK GPU water block you can feel the quality instantly – there are no rough edges, the block feels heavy, RGB LEDs are hidden and the effects look good. All around the EK block is a solid product.
EK-Quantum Vector Trinity RTX 3080/3090 GPU GPU water block is made for the Zotac® Trinity RTX 3080 and RTX 3090 GPUs. It has the same coldplate as the reference design RTX 3080/3090, but a longer top piece that accommodates a longer PCB of the Trinity card. This means that the "the best in the market" award could be applied to the EK-Quantum Vector RE RTX 3080/3090 and EK-Quantum Vector XC3 RTX 3080/3090 water blocks as well.
Another innovative feature is that the design of the water block allows the terminal to be screwed directly onto the copper cold plate of the GPU block, making it more rigid and reducing the chances of damaging the water block.
The EK-Quantum Vector Series RTX 3080/3090 water blocks use an Open Split-Flow cooling engine design, which proved to be a superior solution for GPU water blocks. It is characterized by low hydraulic flow restriction, meaning it can be used with weaker water pumps or pumps running on low-speed settings, and still achieve top performance. The jet plate and fin structure geometry have been optimized to provide even flow distribution with minimal losses and optimal performance when used in any given coolant flow orientation.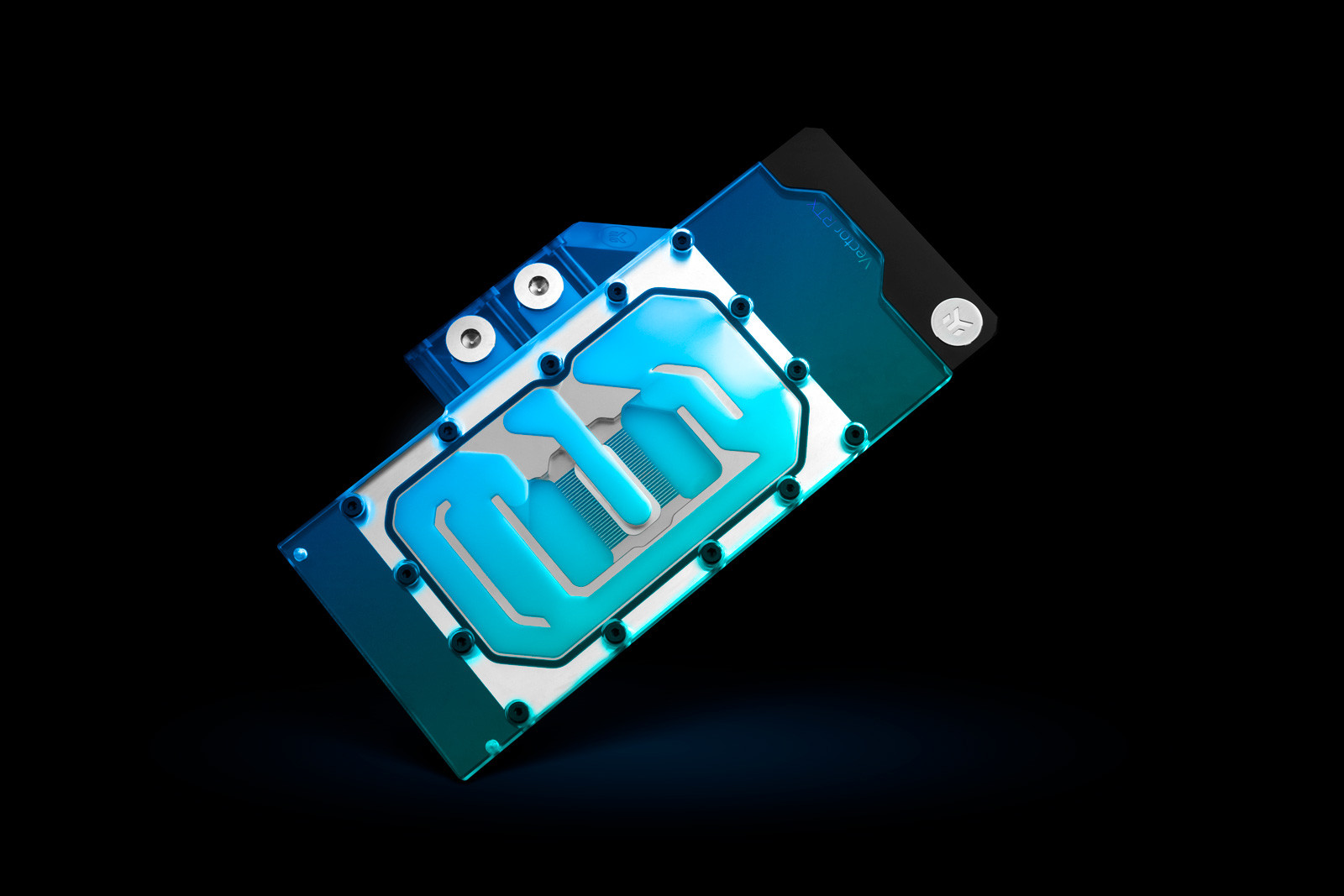 EK is proud and thankful for yet another award that will motivate the company to work even harder on its future designs.
EK-Quantum Vector Series RTX 3080/3090 Versions and Backplates