EK is releasing a Plexi version of the popular EK-XRES Revo D5 Combo unit
EK Water Blocks, the world renowned premium liquid cooling manufacturer, is announcing the release of a new D5 pump reservoir combo unit. The ever popular, and very successful EK-XRES Revo D5 is getting a Plexi version. The volute – reservoir bottom for the new combo unit is made from CNC machined acrylic glass with very high level of transparency. To complete the whole Plexi experience, the reservoir is equipped with a see-through plexiglass end cap as well.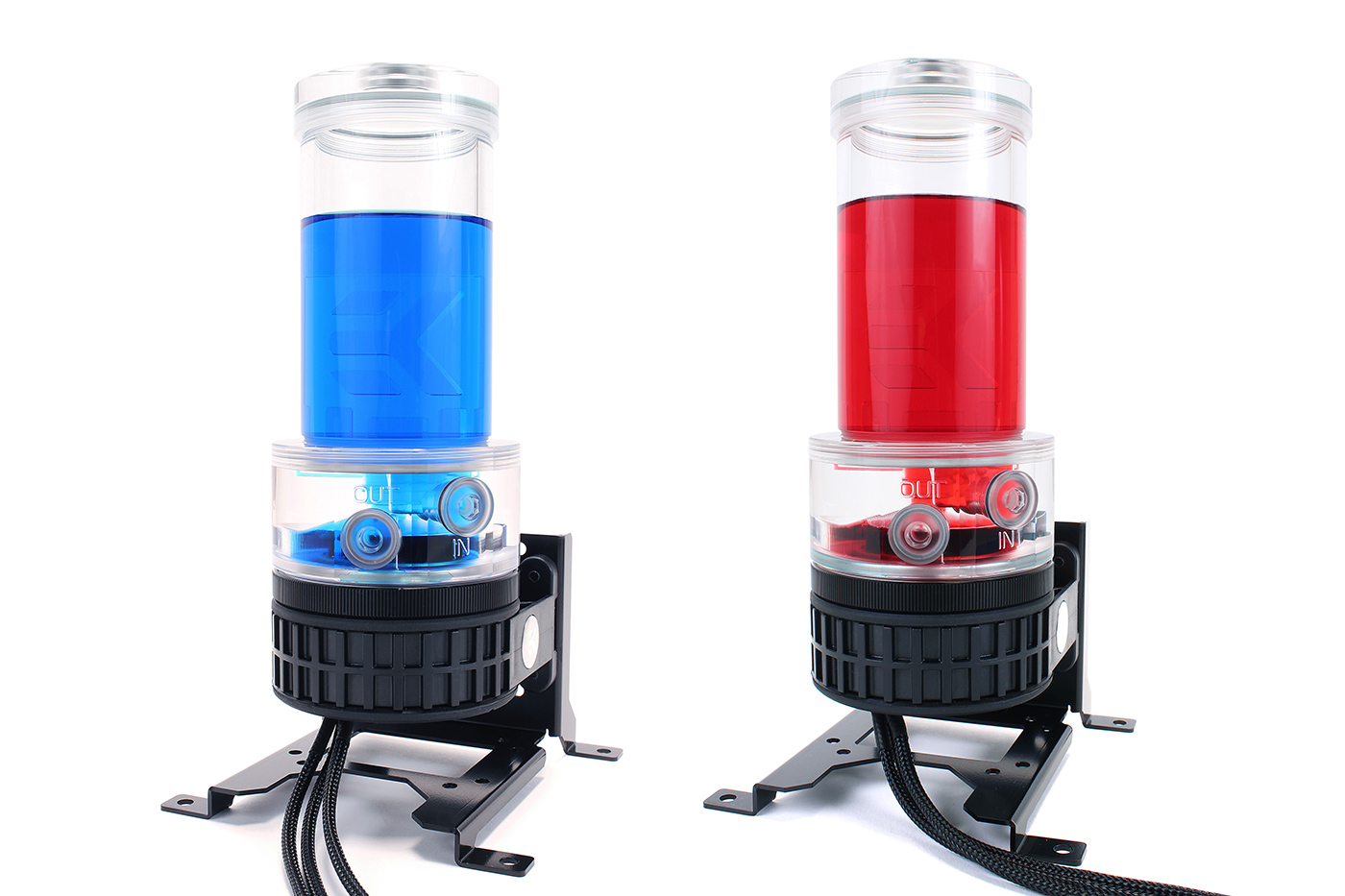 The EK-XRES 140 Revo D5 PWM – Plexi comes with a 140mm tall reservoir and has all of its pump cables sleeved. A high-performance aftermarket pump top (volute) is integrated with the reservoir for Xylem D5 series water pumps. This top offers increased hydraulic performance (up to 15%) compared to stock solutions.
The EK-XRES Revo D5 – Plexi series features a fully rounded design which offers greater flexibility, allowing installation within 360° of rotation. A special rubber shock absorber is used to de-couple the main pump body from the mounting clip for silent operation, free of vibration induced noise. Additionally, the EK-XRES 140 Revo D5 – Plexi reservoir-pump combo can also be upgraded with either: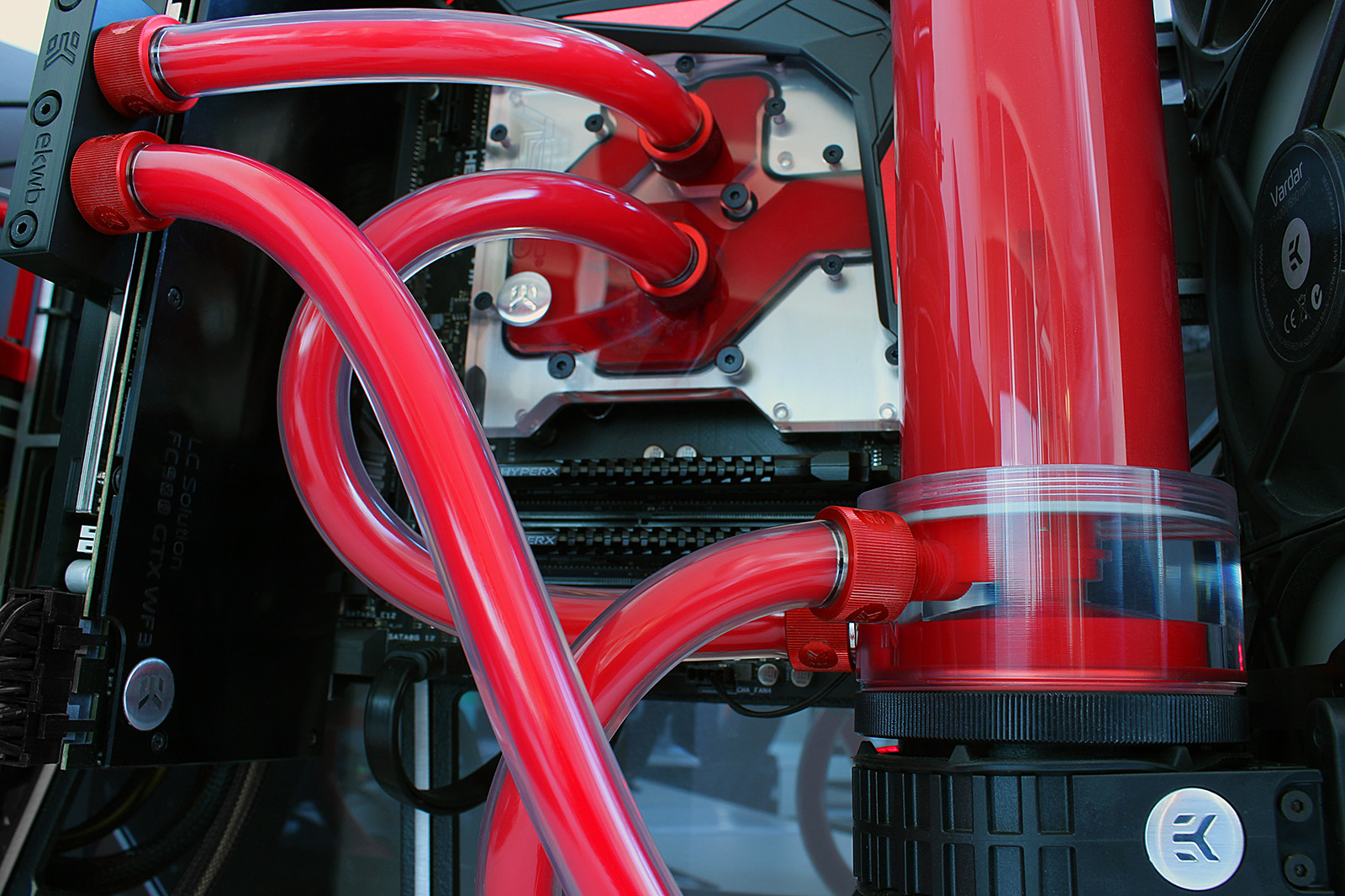 The Plexi volute (pump top) can give your PC a whole new look. With its crystal-clear design, it will catch any surrounding light within your case and give it a subtle shine while also allowing you to show off your coolant.
Availability and pricing
EK-XRES 140 Revo D5 PWM – Plexi is made in Slovenia, and it is available for purchase through EK Webshop and Partner Reseller Network. In the table below you can see manufacturer suggested retail price (MSRP) with VAT included.
| | |
| --- | --- |
| Name | MSRP (incl. VAT) |
| EK-XRES 140 Revo D5 PWM – Plexi | 153.95€ |