EK-Quantum Power Kits Just Got Updated With New Products
EK® Water Blocks, the premium liquid cooling gear manufacturer, is launching the updated version of EK-Quantum Power Kits. The new kits are modular and allow users to have their pick of parts, including the water block, radiator thickness, finishes for fittings, reservoir, etc. All those new Matrix7-compatible parts are also included, like the latest Surface radiators and award-winning Velocity² CPU water blocks. These kits are aimed at enthusiasts who want a very high-end solution to cool their powerful PC hardware but without picking each and every custom loop part all by themselves. Still, these kits allow some degree of customization to perfectly match the customer's PC theme. New Power Kits make the loop-building experience easier thanks to all the extra accessories, 90-degree fittings, configurable coolants, and more.
EK-Quantum Power Kit Variants
Kits based on the Velocity² water block are available in 240mm, 360mm, and 480mm radiator sizes. EK-Quantum Power Kits offer the CPU water block choice for AM4, LGA 1700, and LGA 1200, based on customers' preferences since Velocity² water block is socket-specific to ensure optimal performance on every platform. AM5 option will be added at a later date.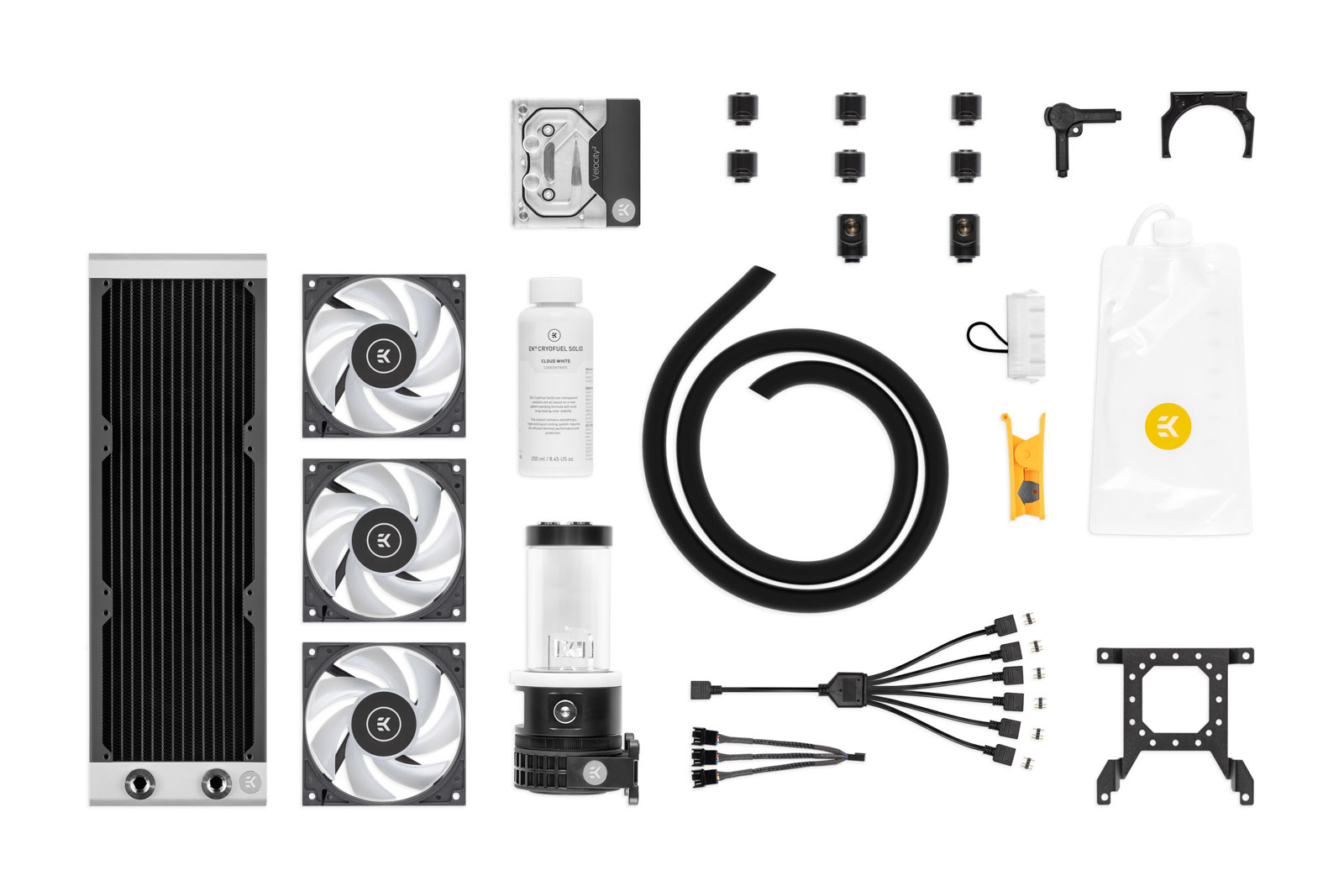 Kits based on the Magnitude water block come with a 360mm radiator. These kits offer the choice of AM4, LGA 115x, LGA 20xx, and even sTRX4 for the CPU water block based on the customer's preference. The Magnitude water block is socket-specific to ensure optimal performance on every platform. AM5 option will be added at a later date.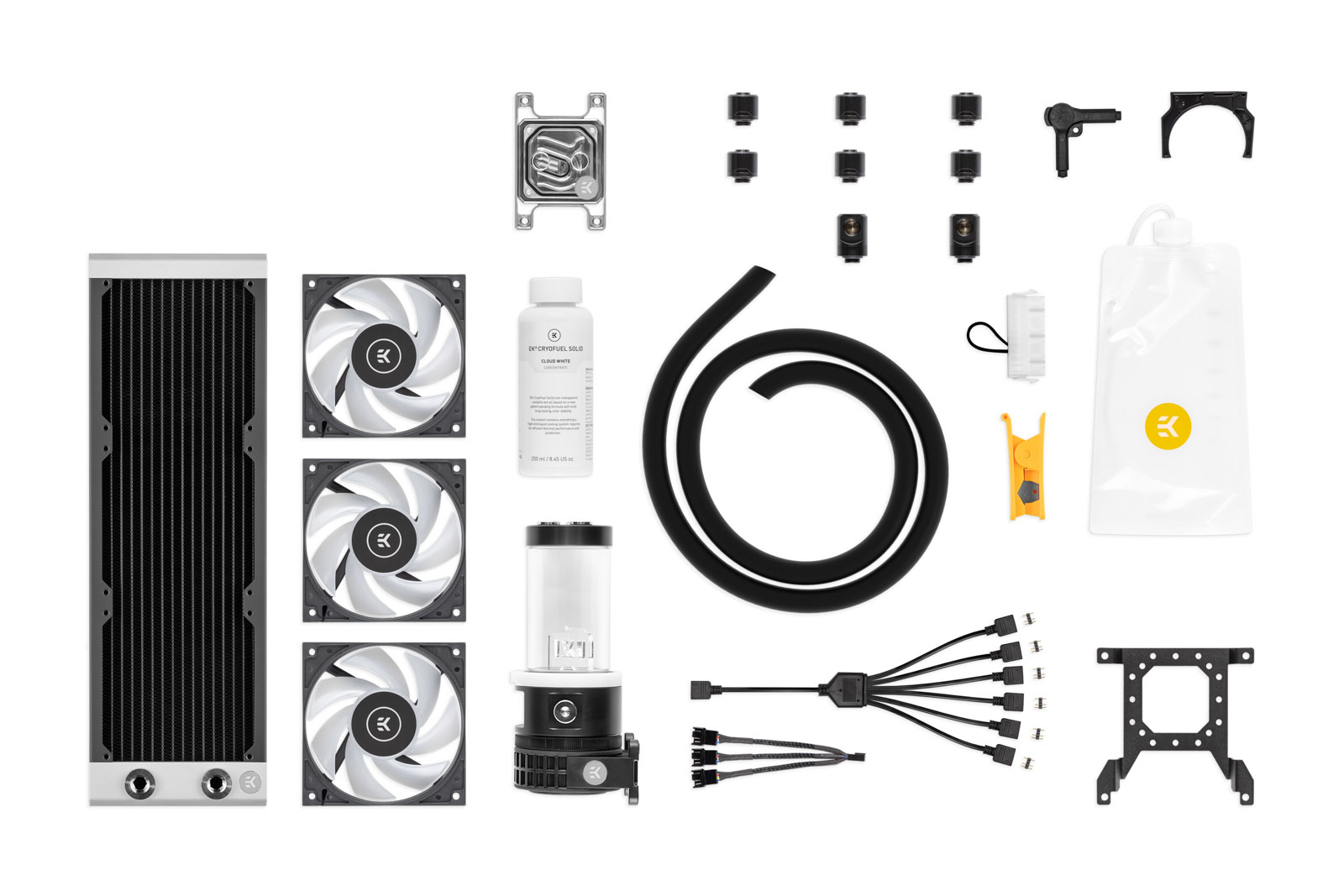 New Quantum Parts in the Power Kit
EK-Quantum Velocity² CPU water block is the new high-performance premium quality CPU water block. It features a next-generation cooling engine that is socket-specific. This CPU water block is EK-Matrix7 compliant and mounted via a patent-pending EK Exact Mount system. It comes with a Plexi, Acetal, or Brass top with a Satin Titanium finish.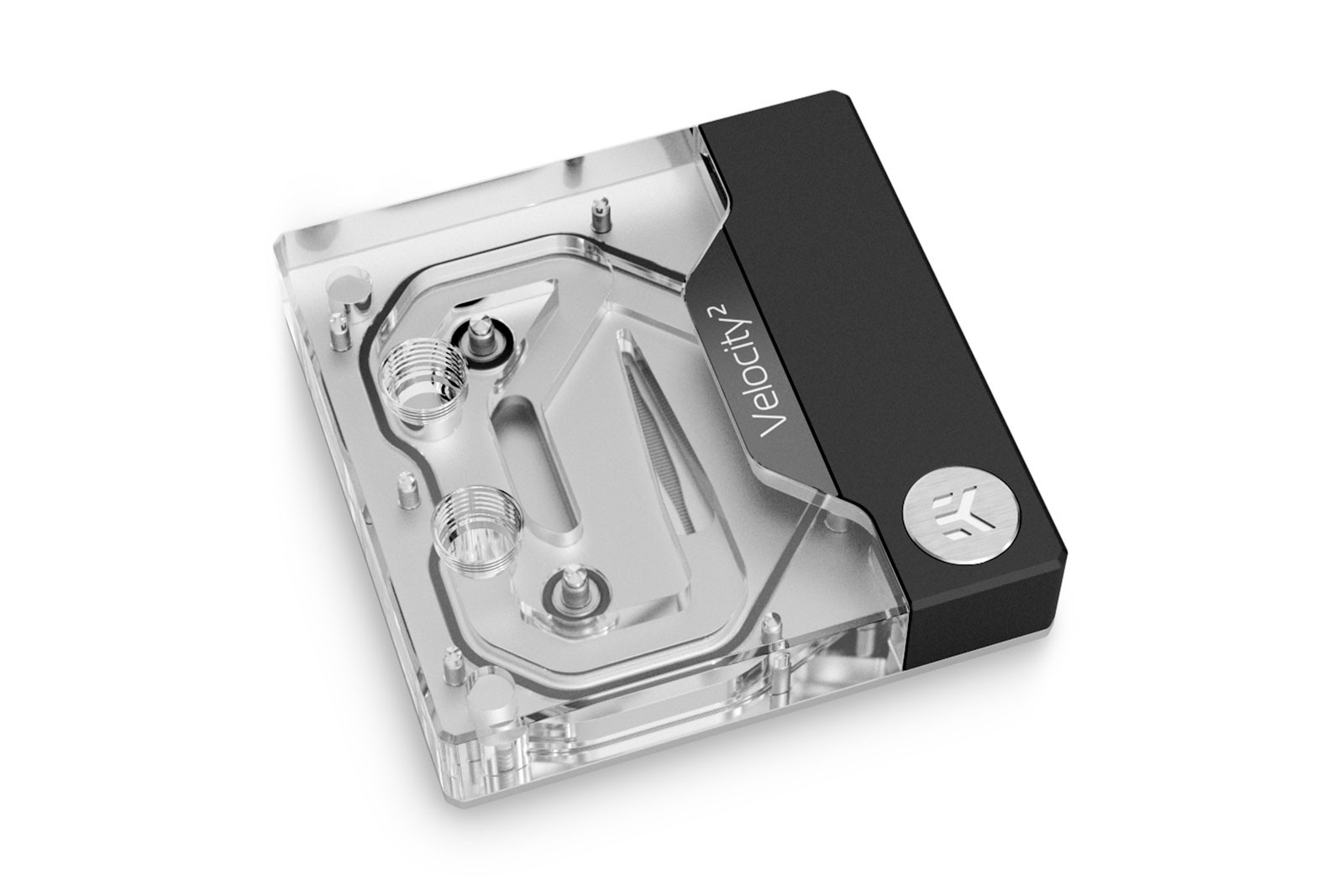 EK-Quantum Surface radiators are premium radiators built upon years of development and market research to deliver the best product the market has seen in every possible way. The finish of the materials, mechanical rigidity, and performance have all been brought to another level. Users get the choice of an S, P, or X radiator model in every bundle, with each varying in thickness and thus case compatibility.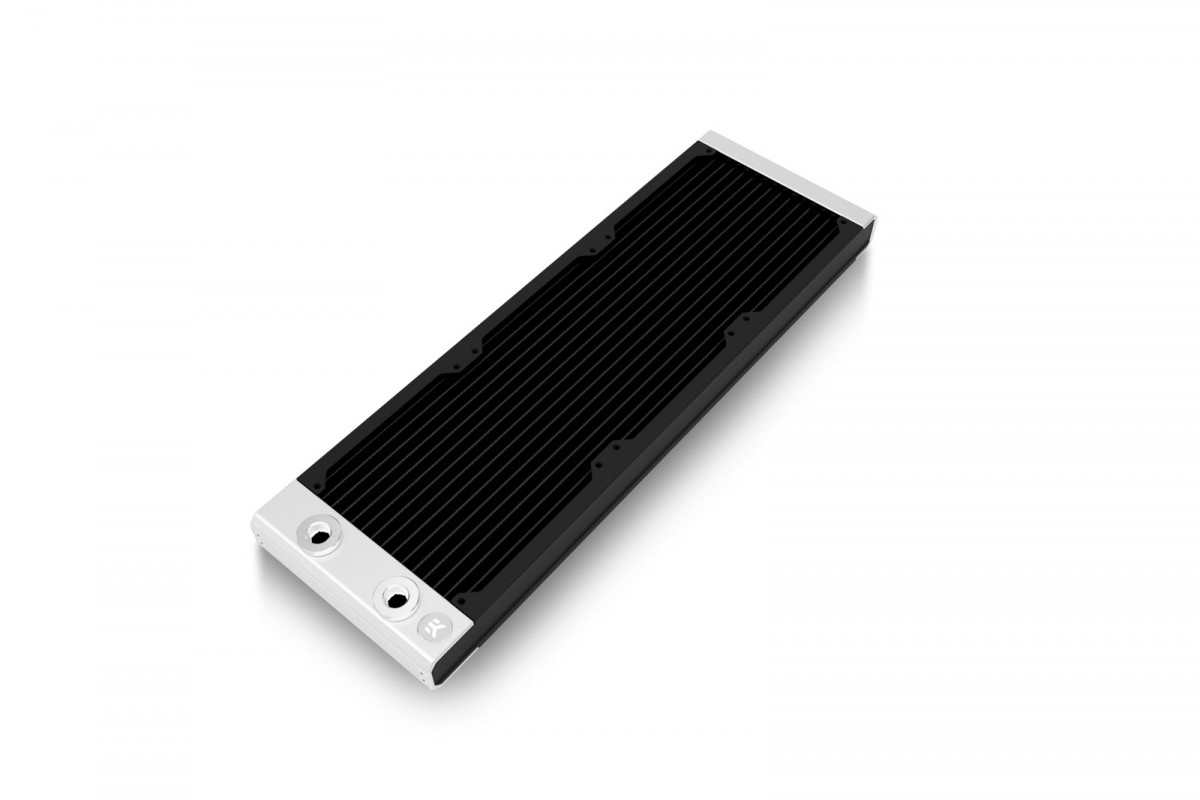 FREE EK-Quantum Power Kit Items
EK-Loop Soft Tube Cutter – A simple tool used to make a straight tube cut. Safe and easy to use.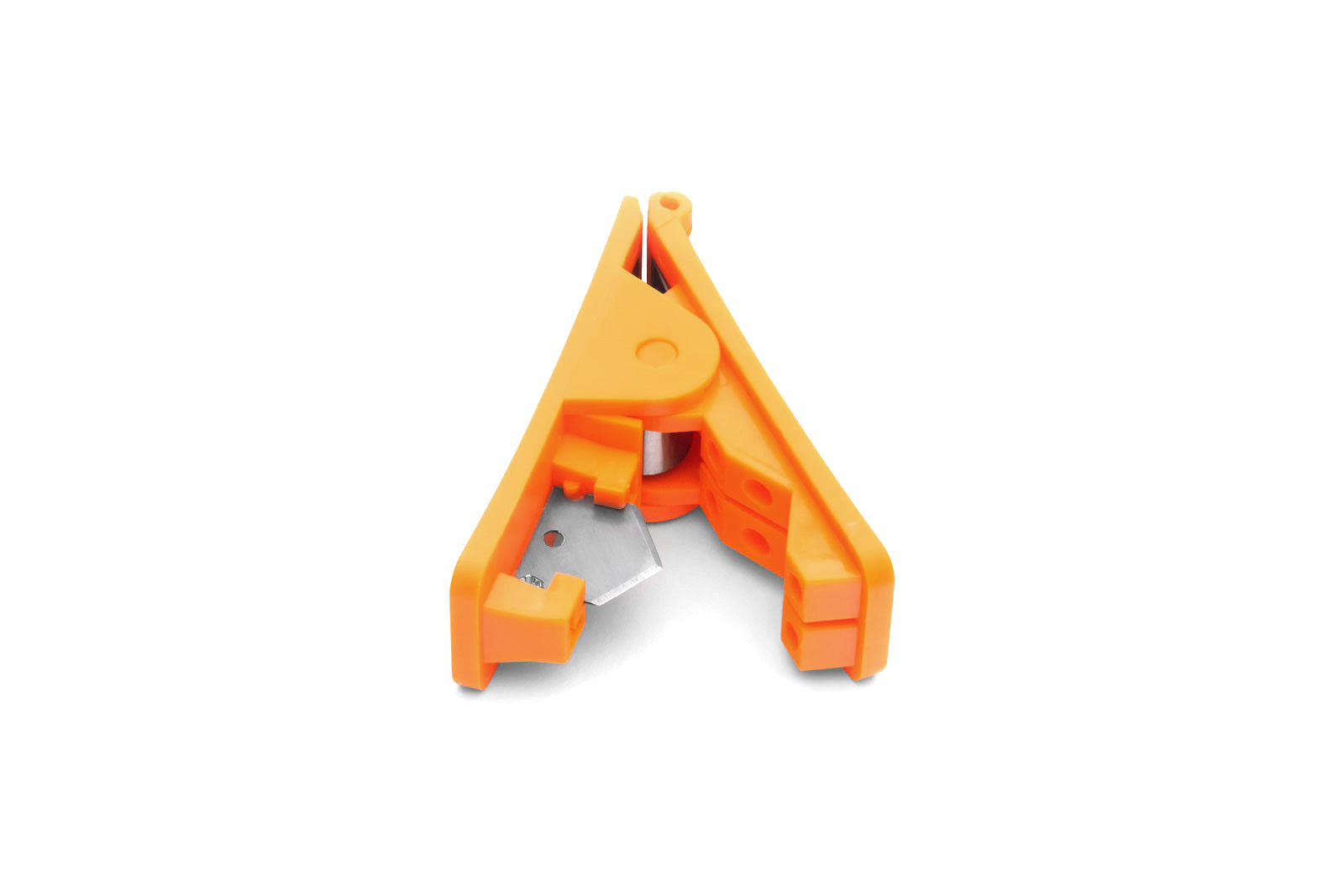 Foldable Filling Bottle – Very convenient for mixing EK-CryoFuel concentrates with distilled water. The telescopic tube of the filling bottle can reach even the most remote and crammed fill ports.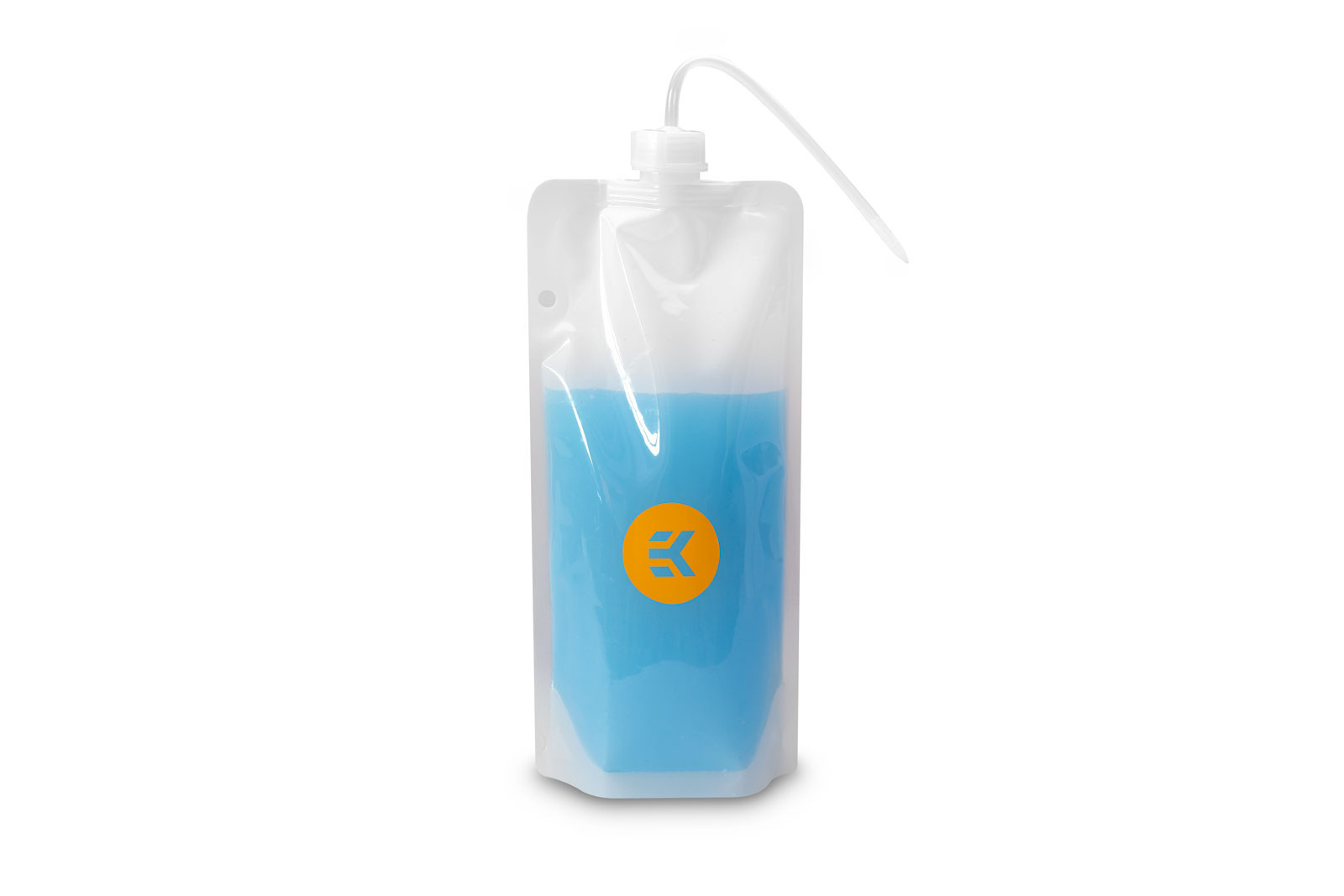 EK-Loop Multi Allen Key (6mm, 8mm, 9mm) – A multi-purpose tool that replaces the standard 6mm, 8mm, and 9mm Allen key, while it can also be used to operate acetal plugs (with the line style groove). The key does not only replace all of the crucial Allen key formats used for building a liquid-cooled PC but also helps protect your liquid cooling gear.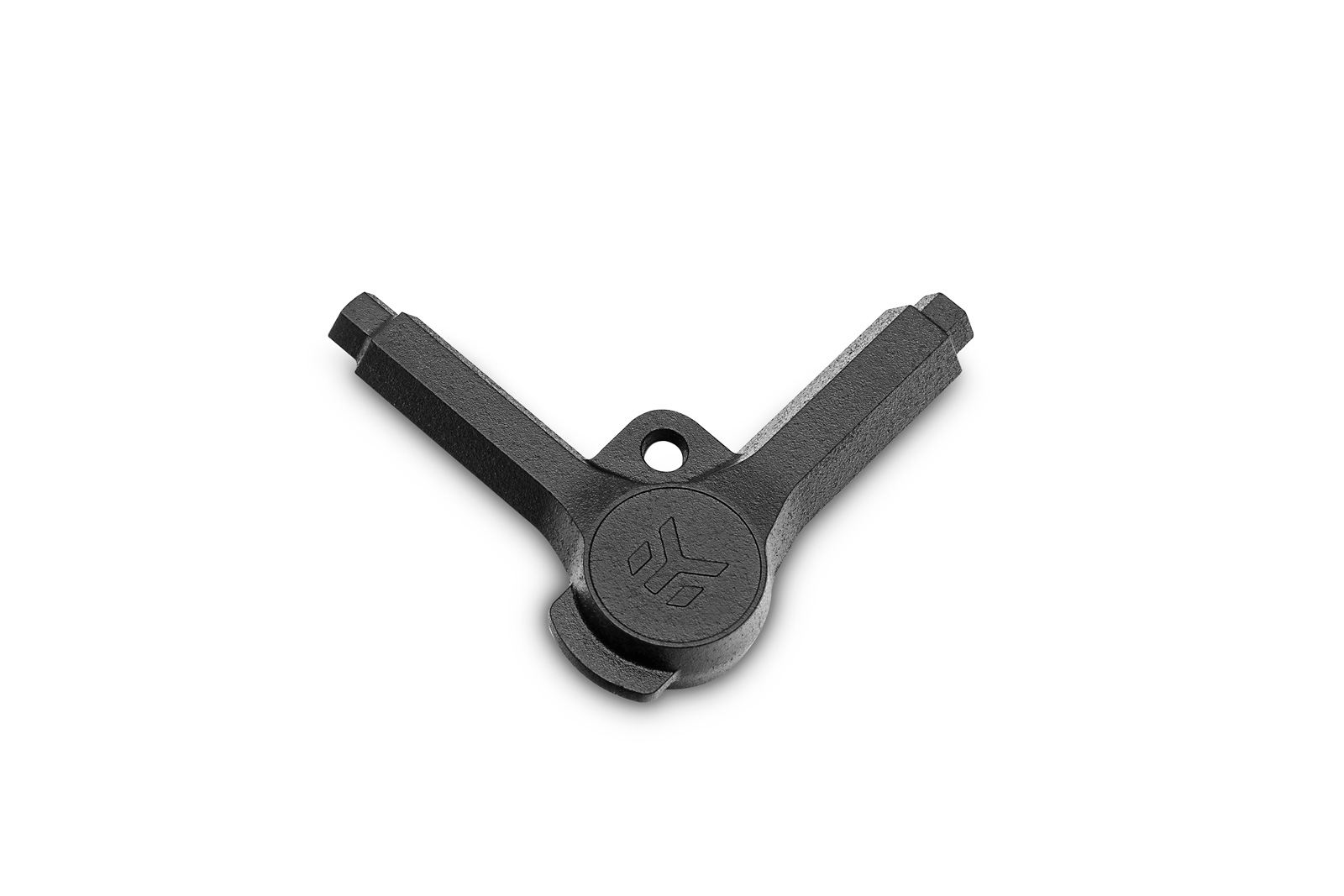 EK-RES X3 Holder 60mm (2pcs) & EK-Loop Uni Pump Reservoir Bracket – 120mm – These brackets give additional mounting options for your pump-reservoir combo to fit perfectly inside the case.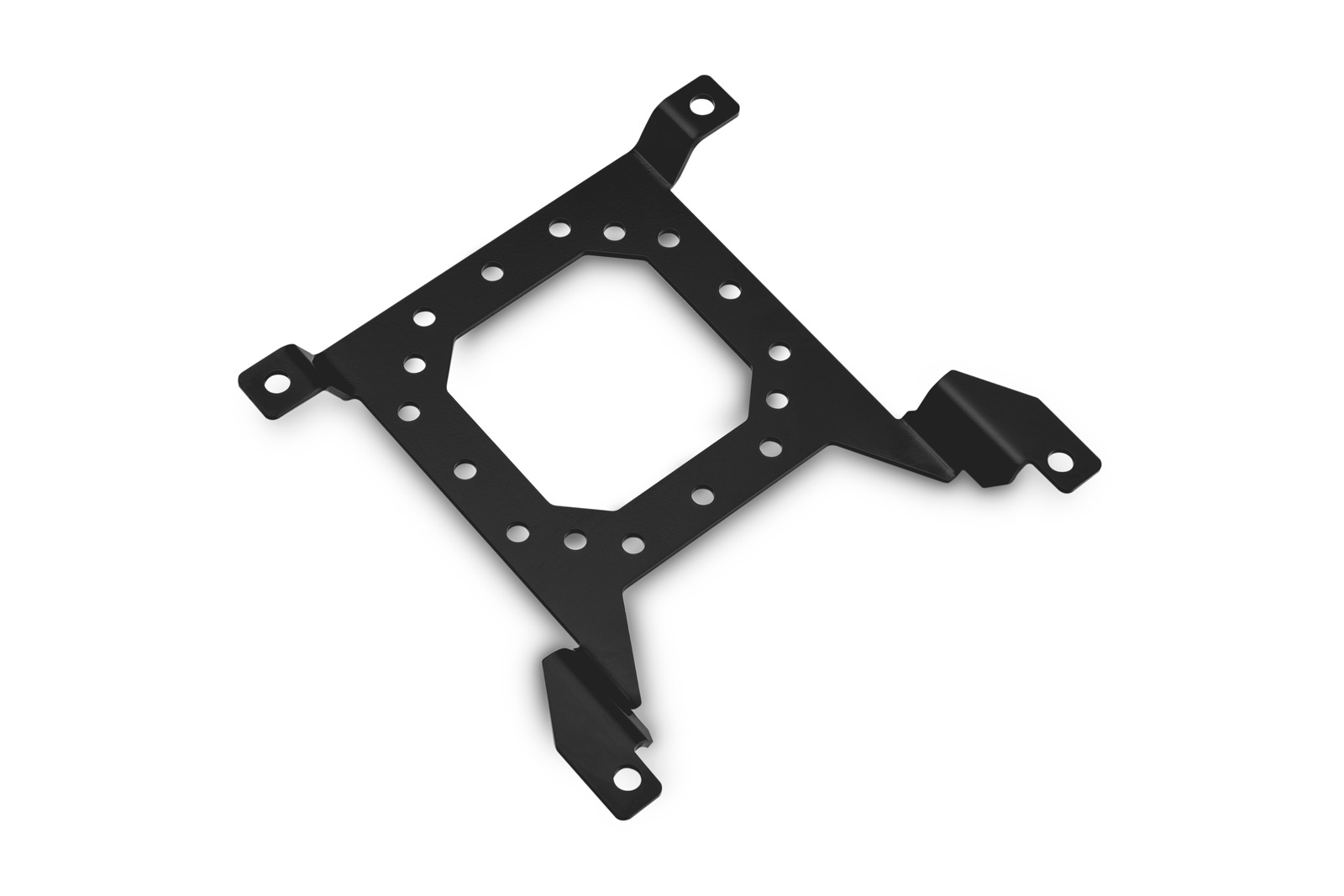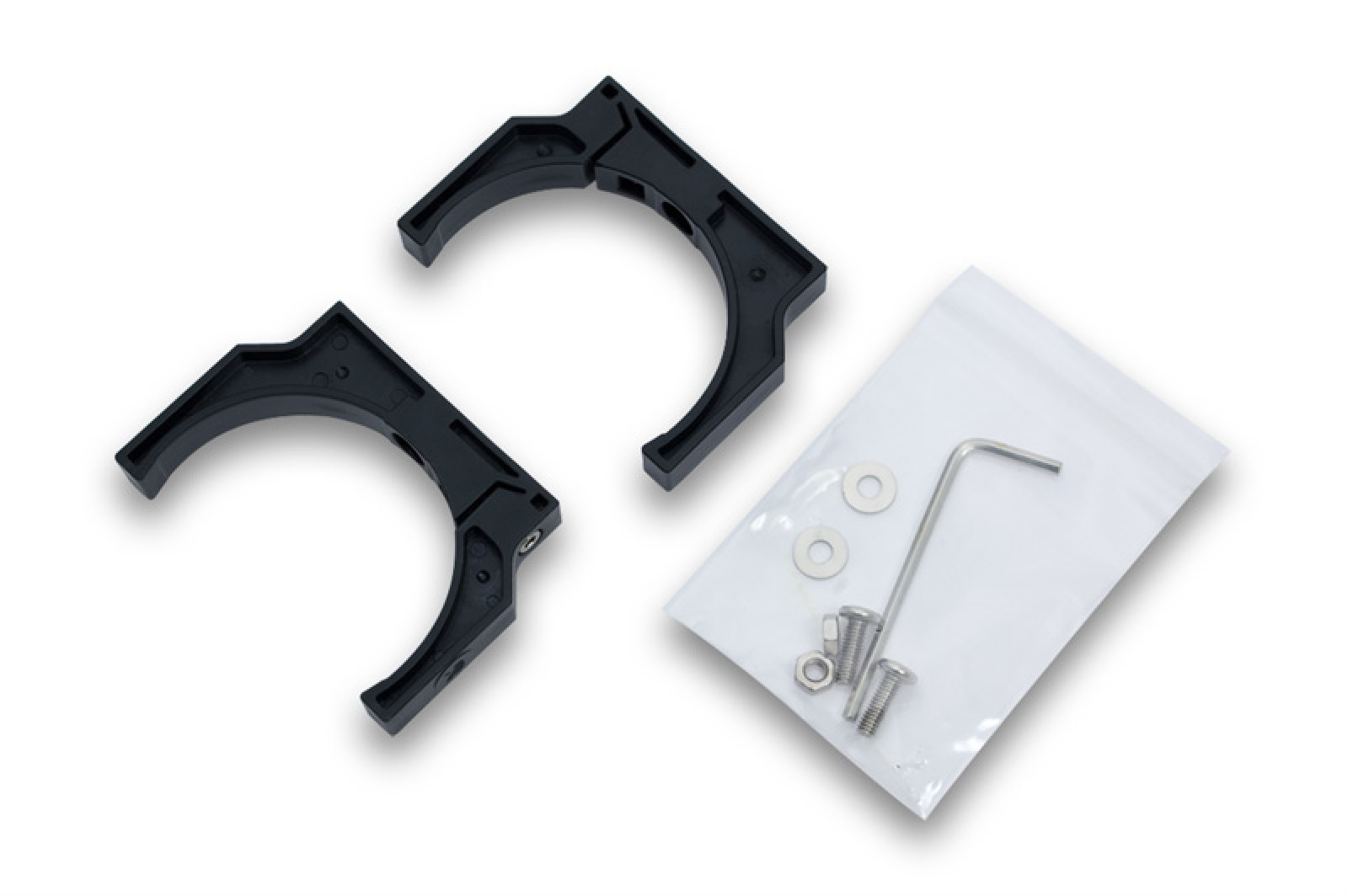 EK-Quantum Power Kit Components
EK-Vardar 120mm fans – EK-Vardar series high-static pressure computer cooling fans are designed and built primarily for the highest-performance computer liquid cooling systems. Users are given a choice of model between the 120ER EVO and X3M 120ER with black or white frames and D-RGB, RGB, or no-LED model.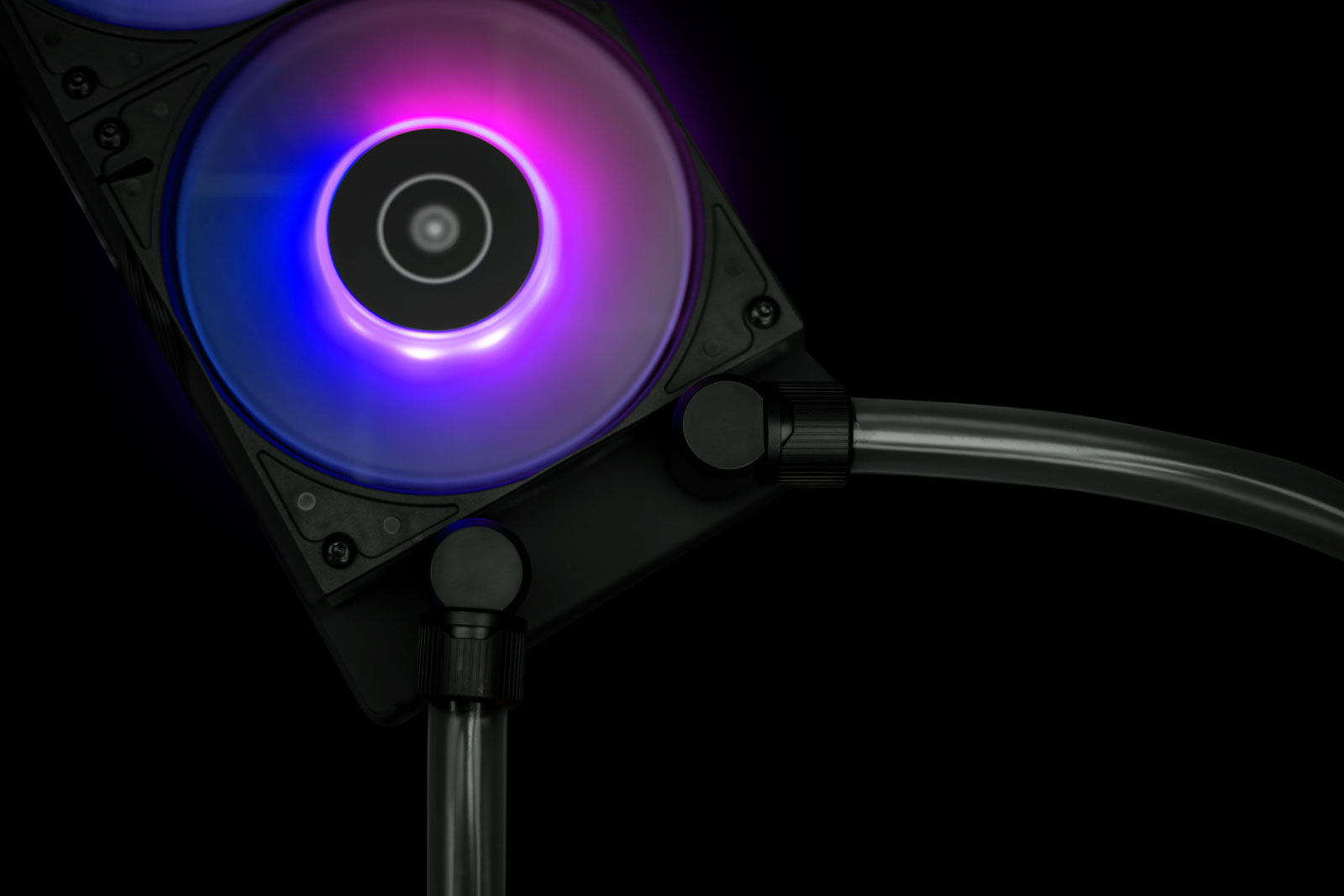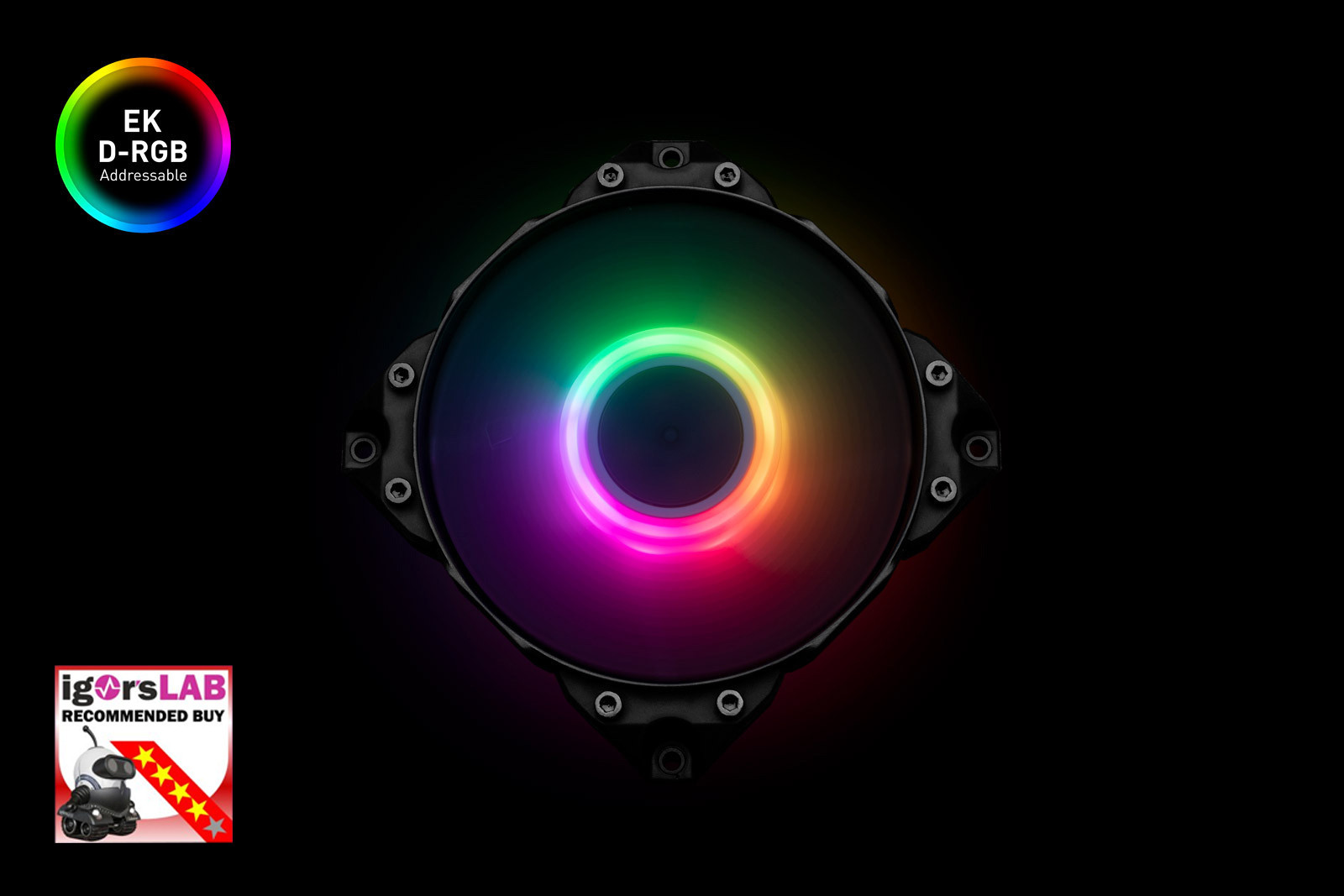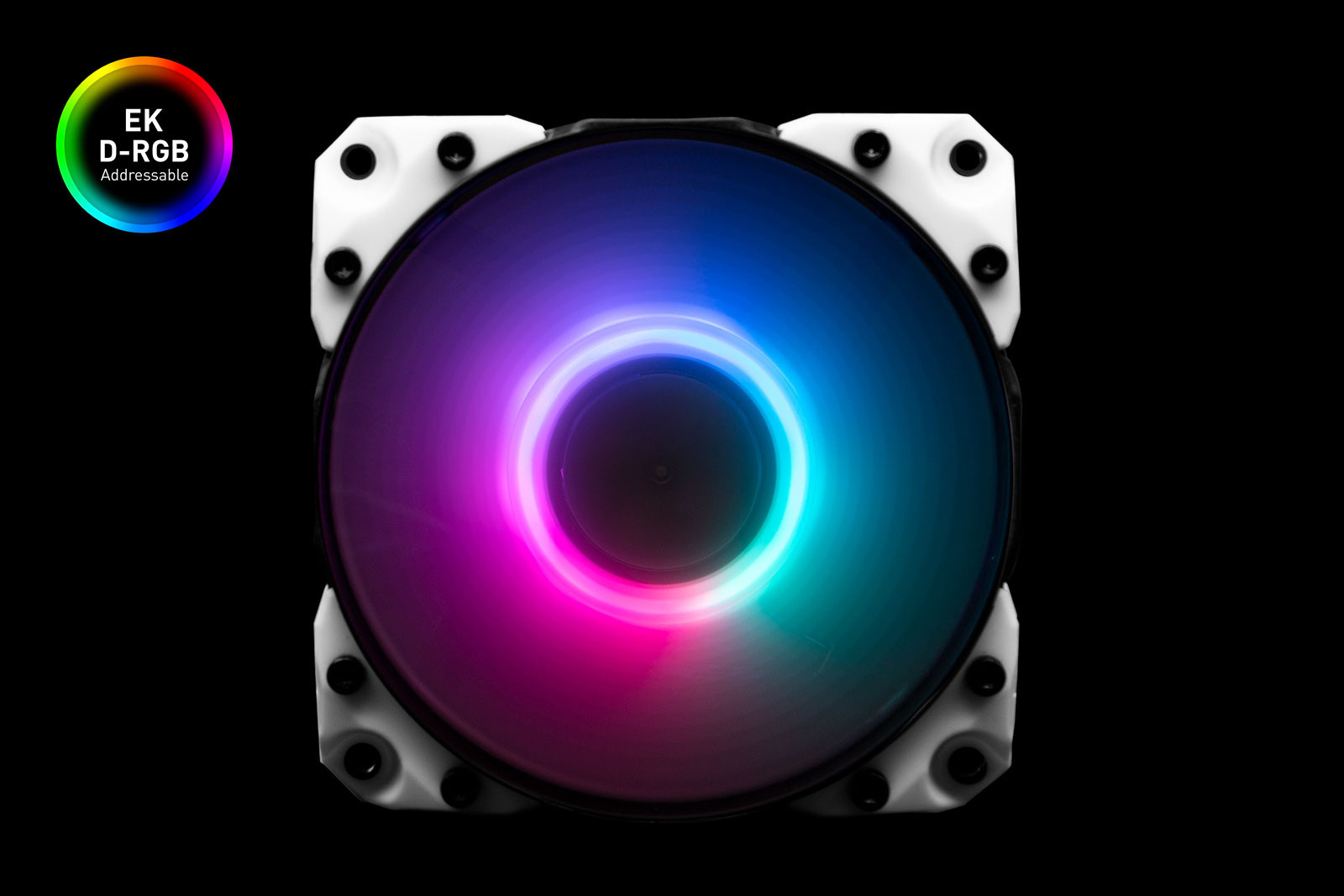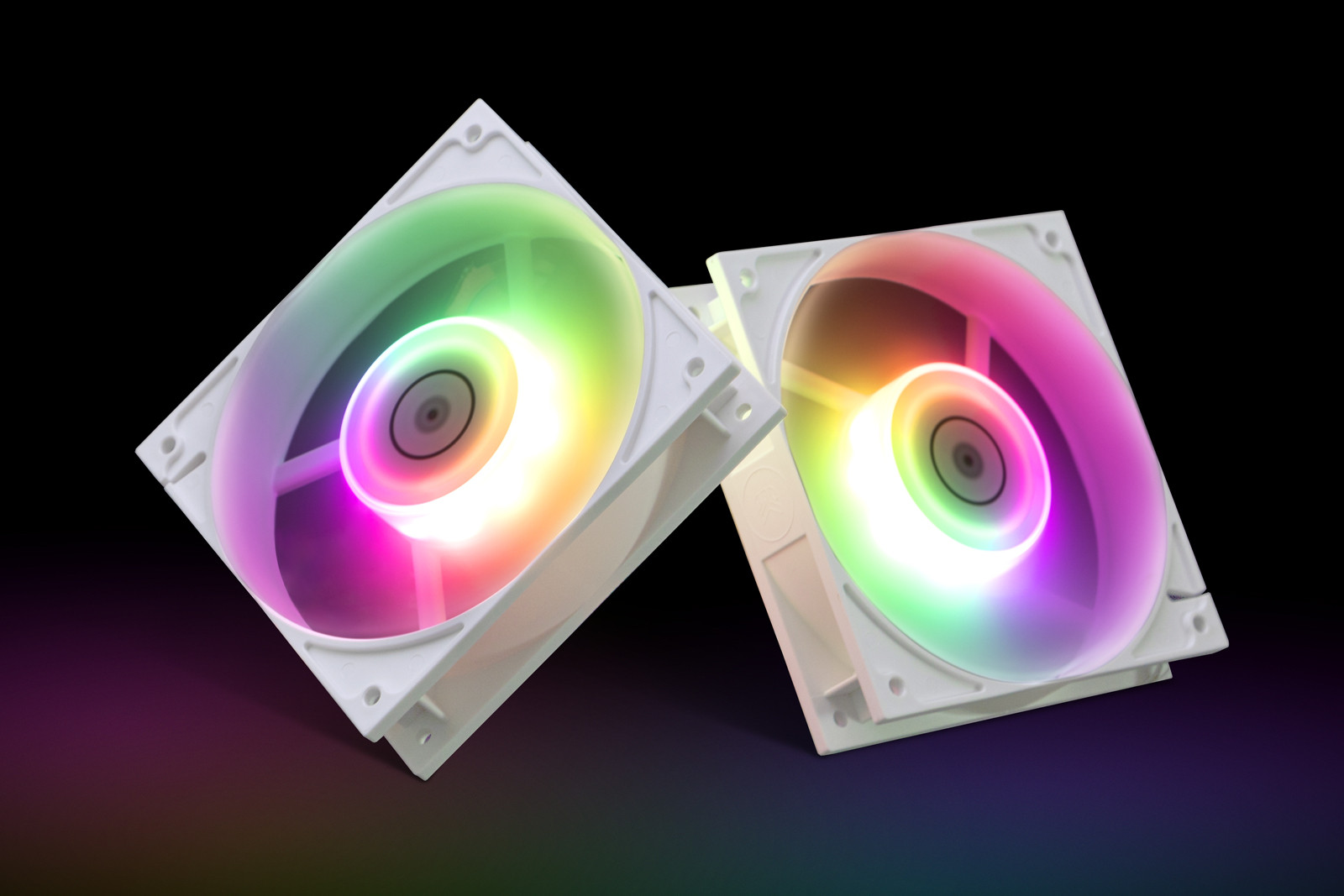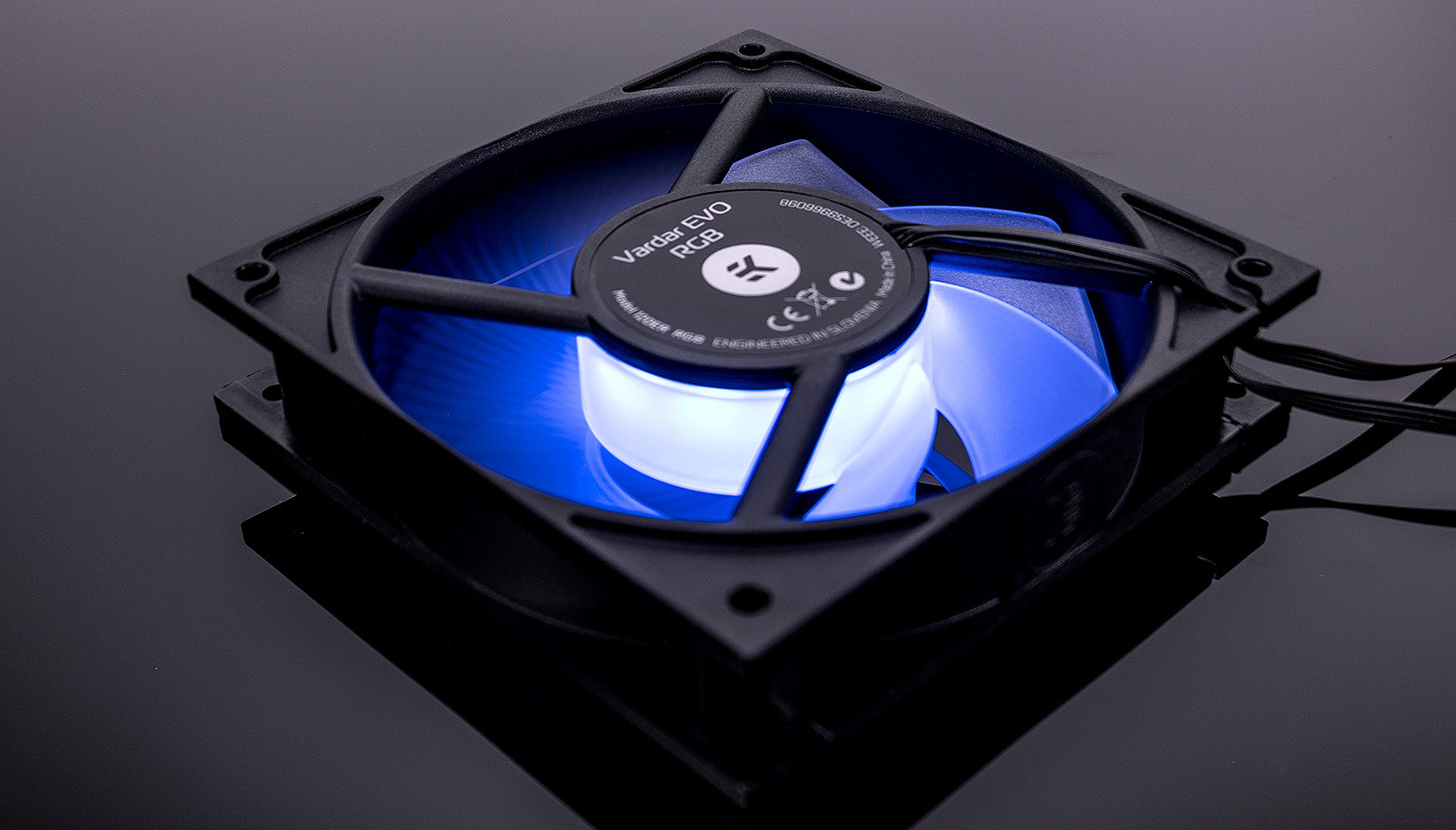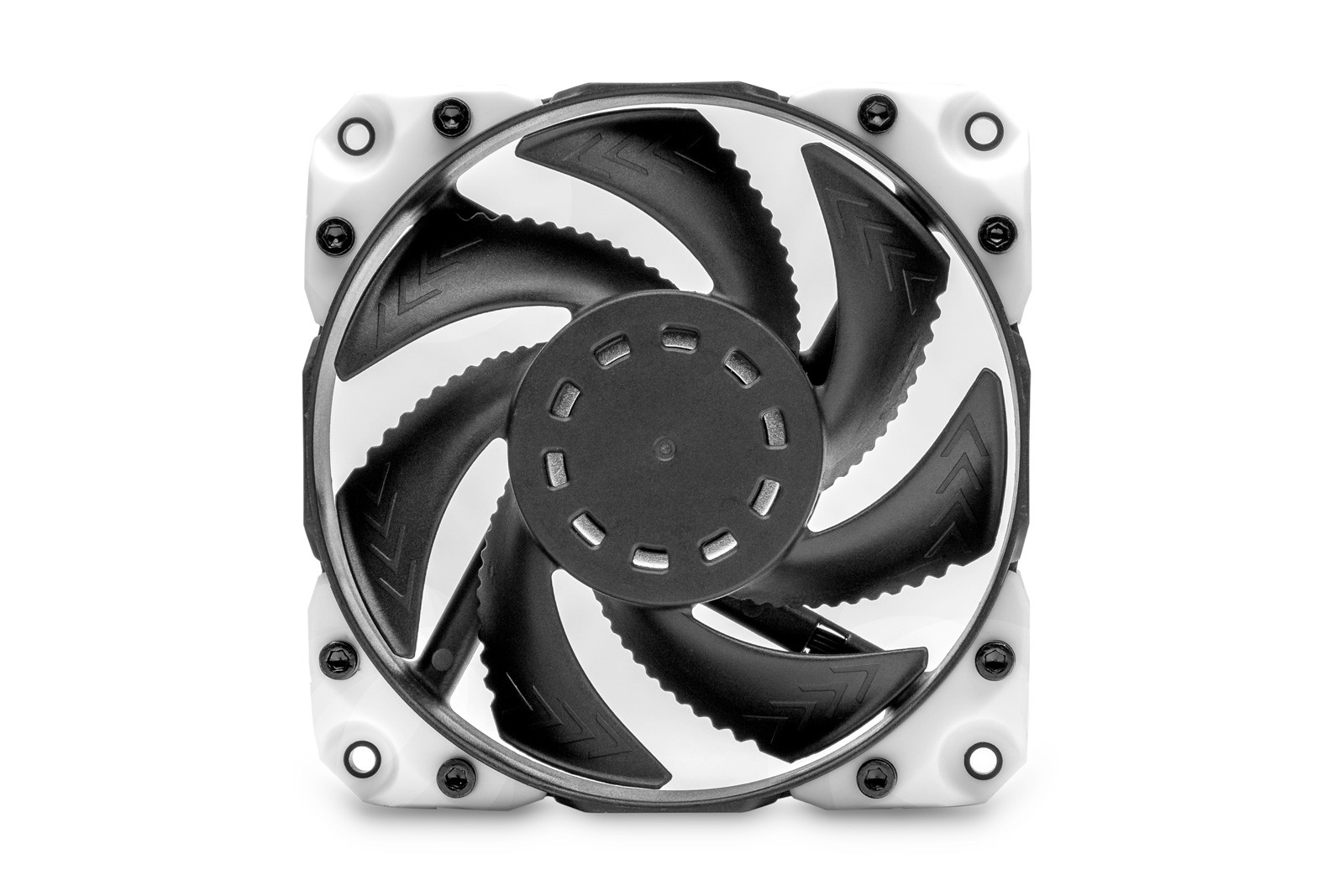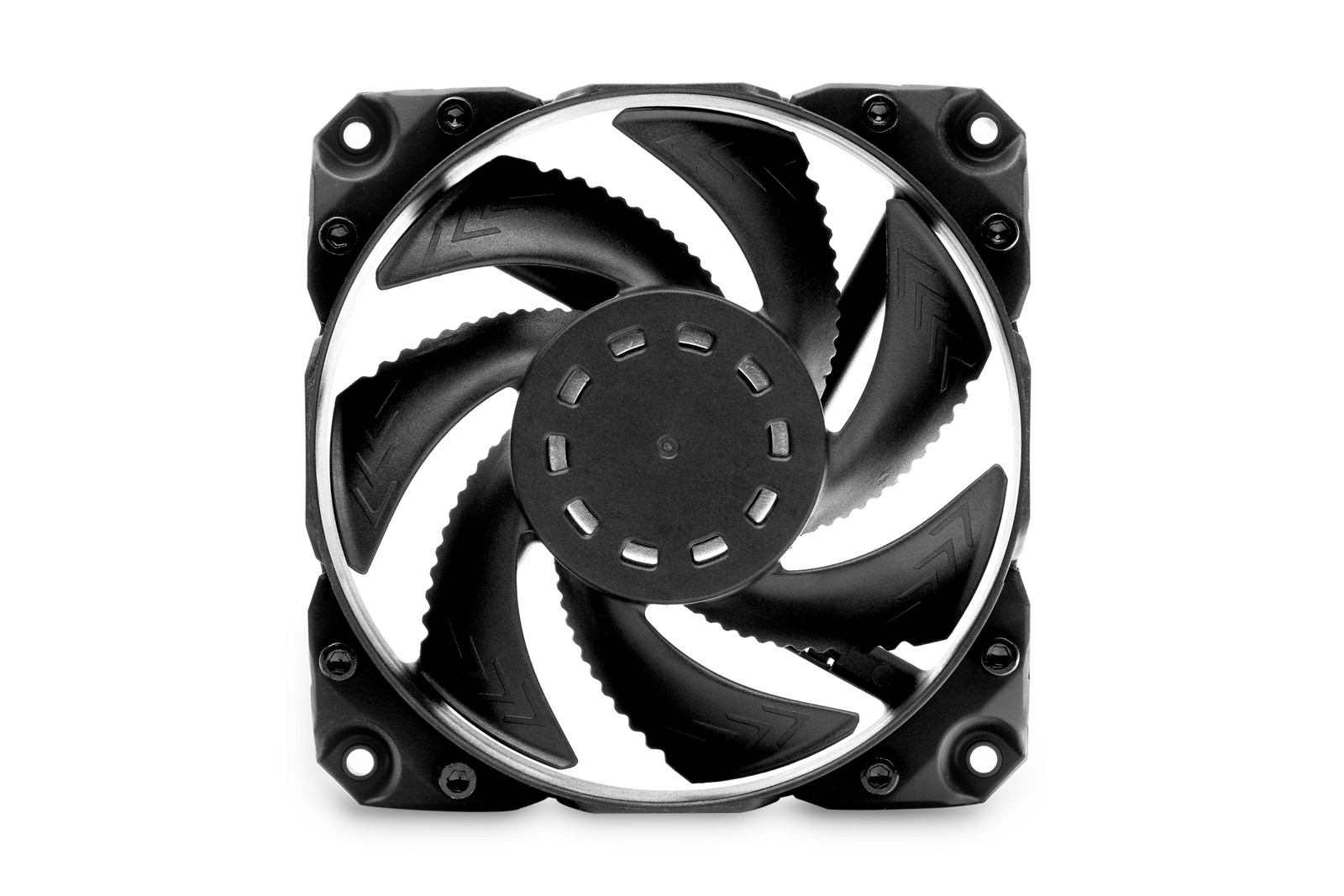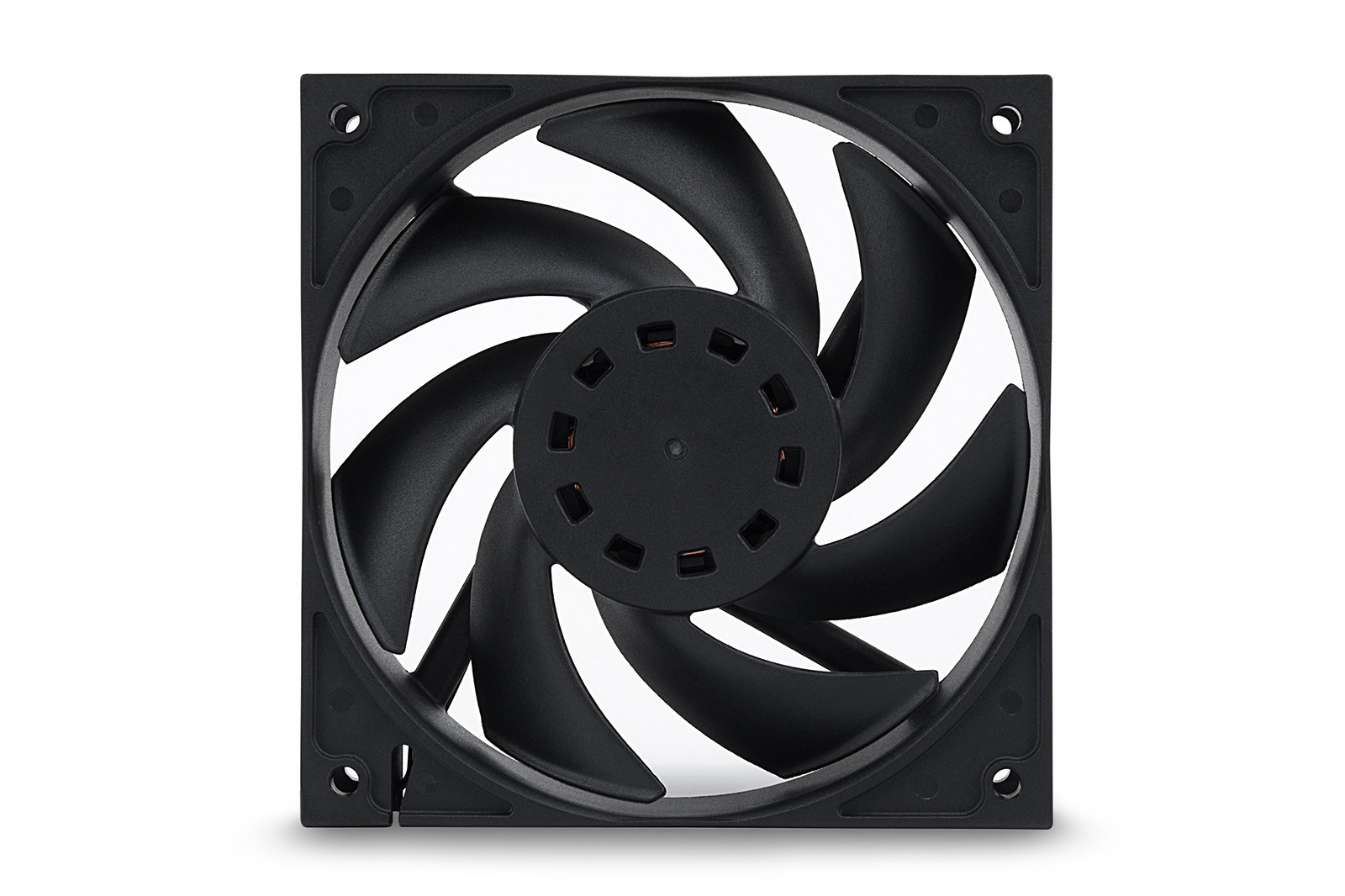 EK-Quantum Kinetic TBE 200/300 D5 PWM D-RGB – Plexi/Acetal – A high-performance Quantum pump-reservoir combo unit with rich D-RGB lighting. The core of the combo unit is the market-proven Xylem D5 PWM water pump. The unit features a fully rounded design, thus offering greater usability and allowing installation at any angle within 360° of rotation. A special rubber shock absorber is used to de-couple the main pump body from the mounting clip for silent operation, free of vibration-induced noise. Additionally, horizontal and vertical positioning is supported for easier tube routing possibilities with a multitude of ports to choose from.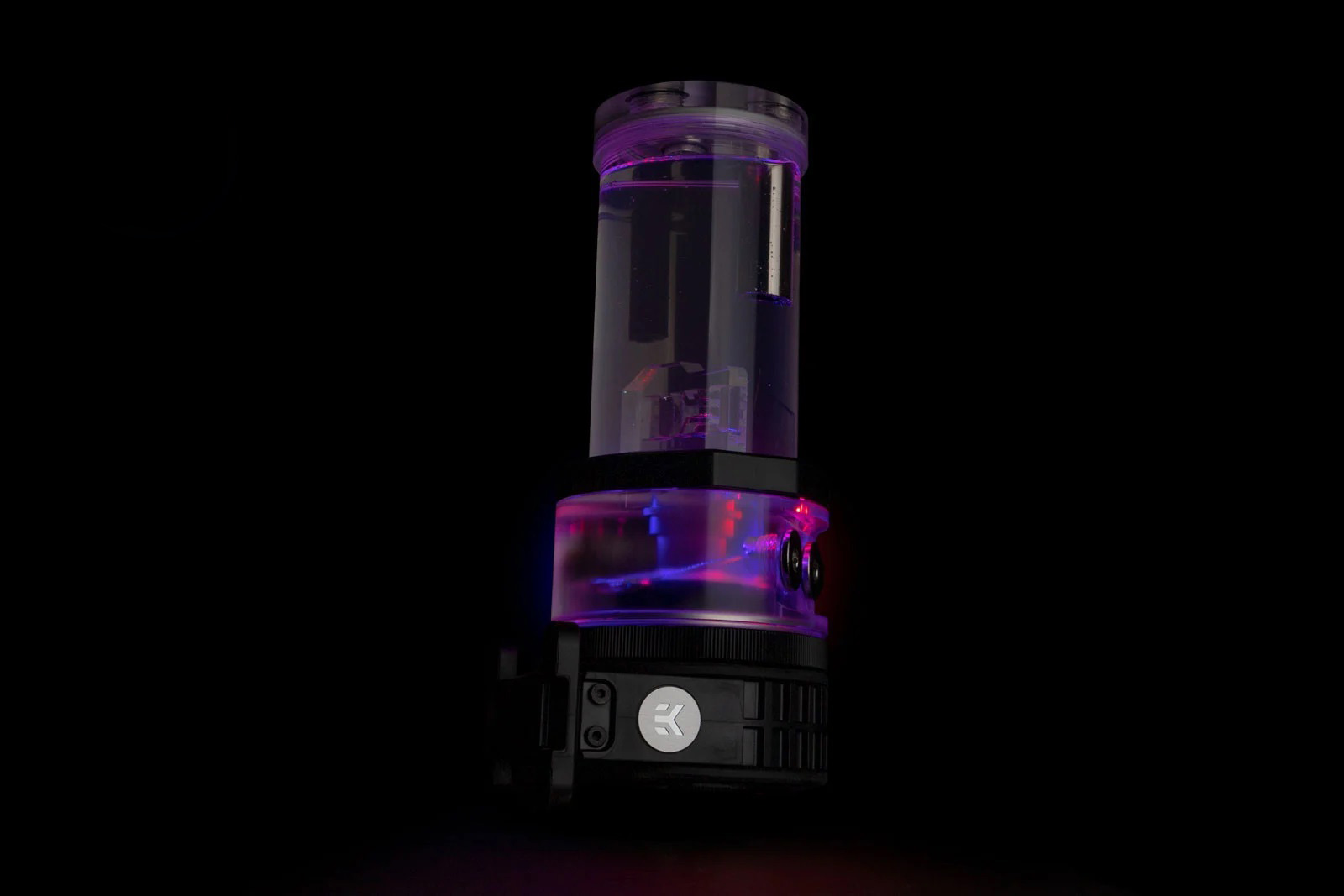 EK-Torque STC-10/16 – These Compression Fittings are 10/16mm (3/8″ – 5/8″) soft-tube compression fittings designed for use with flexible soft tubing. With a high-quality finish, the EK-Quantum Torque Fittings are an aesthetically appealing and secure option for your cooling loop. The locking ring prevents the flexible tube from being pulled out of the fitting by compressing the tubing wall underneath the ring. A choice between four finishes is available – Black, Black Nickel, Nickel, and Satin Titanium.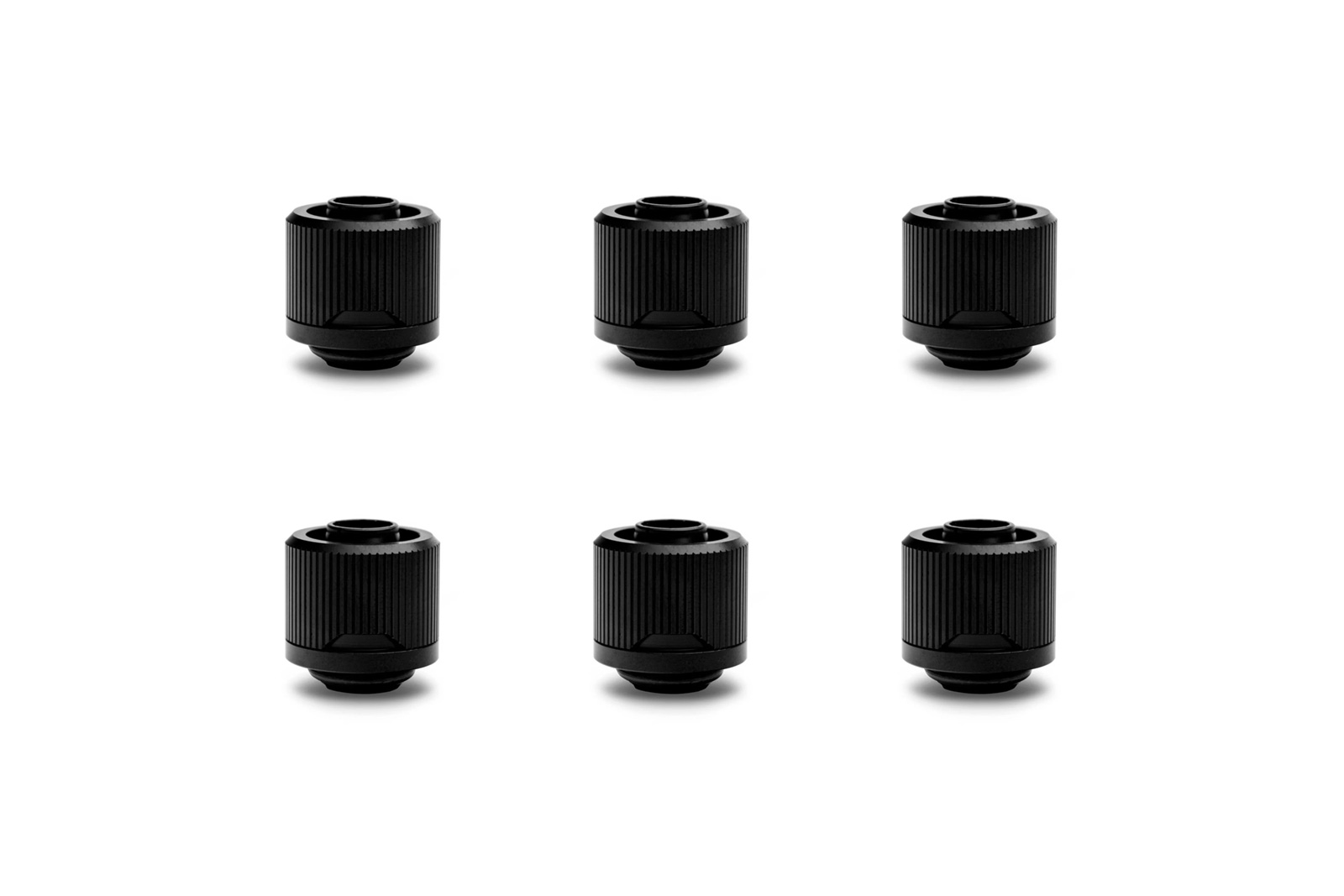 EK-Torque Angled 90° –  A revolvable angled (90°) adapter fitting with G1/4″ threads. In the form of a cylinder, it is very sturdy, and there are zero movements in the revolvable joint. This Quantum line adapter is made out of CNC-milled brass, while its seal is made of quality rubber O-rings. These angled adapters make difficult tube routes a breeze. Four finishes are available for customers to choose from – Black, Nickel, Black Nickel, and Satin Titanium.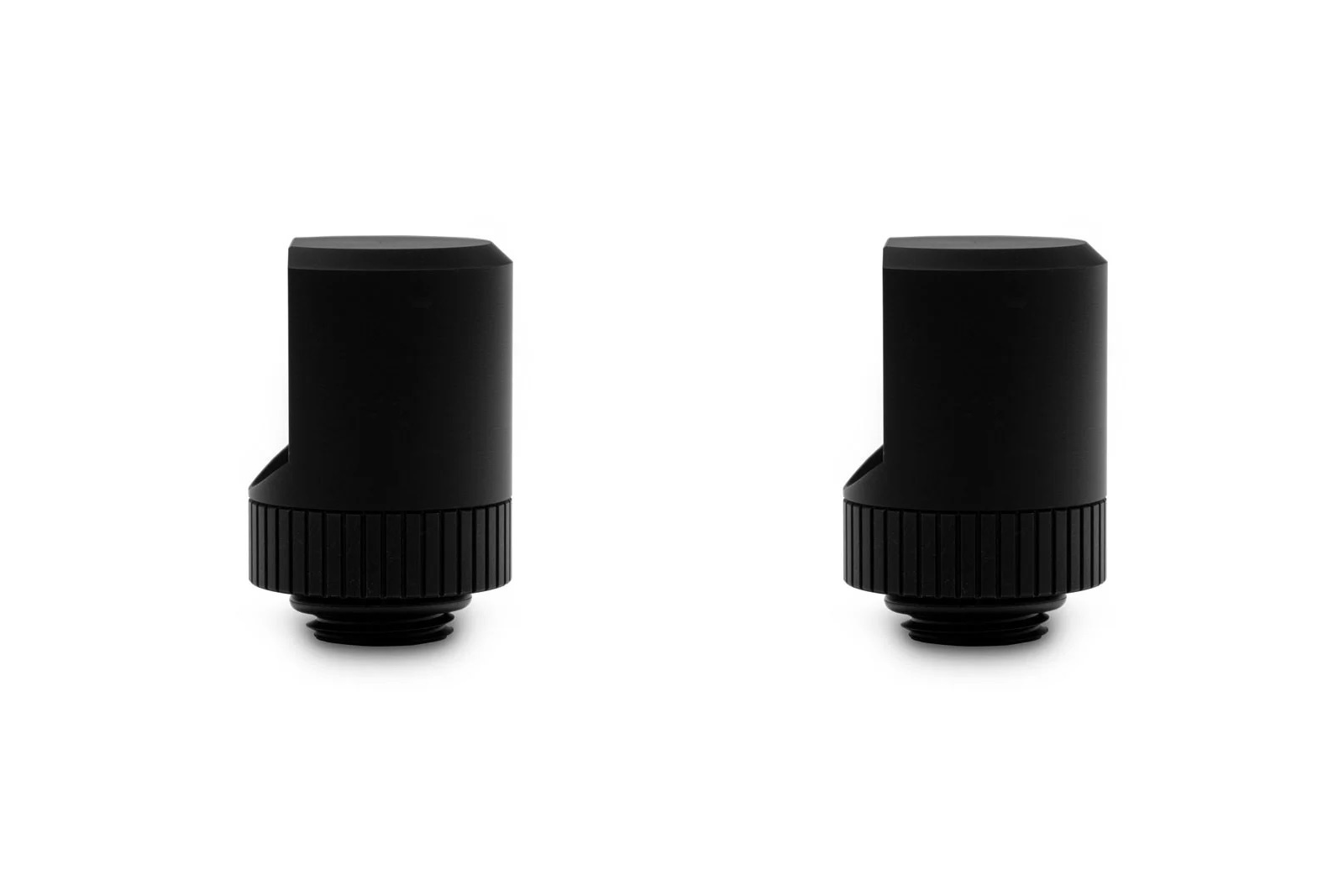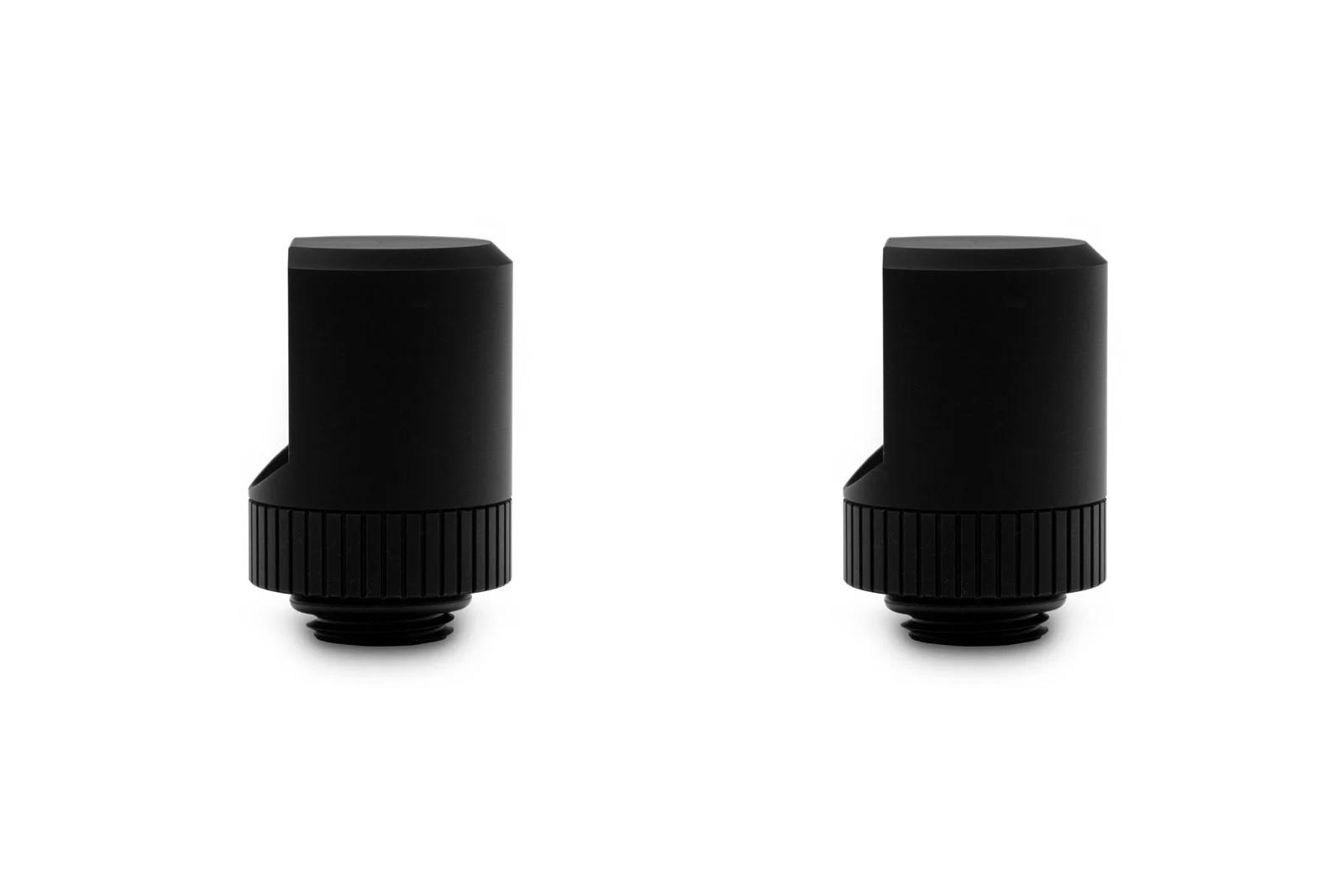 EK-Loop Soft Tube 10/16mm or EK-Tube ZMT Matte Black 15,9/9,5mm – Two options are available based on user preference. Both feature 3 meters of soft premium-quality tubing – either a transparent PVC tube with high clarity or matte black ZMT (Zero Maintenance Tubing) made of industrial EPDM.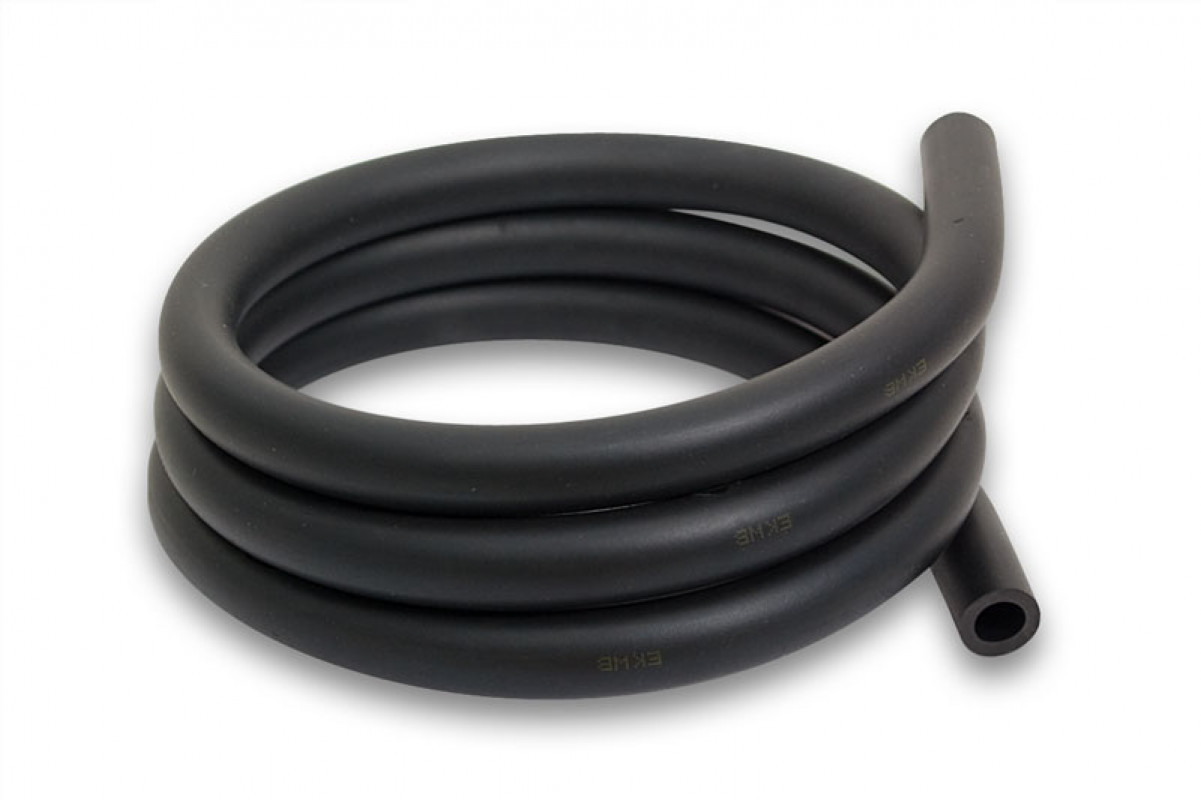 EK-D-RGB 6-Way Splitter Cable – This splitter cable enables you to connect up to 6 D-RGB products to a single source header, be it on the motherboard or the D-RGB controller of your choice.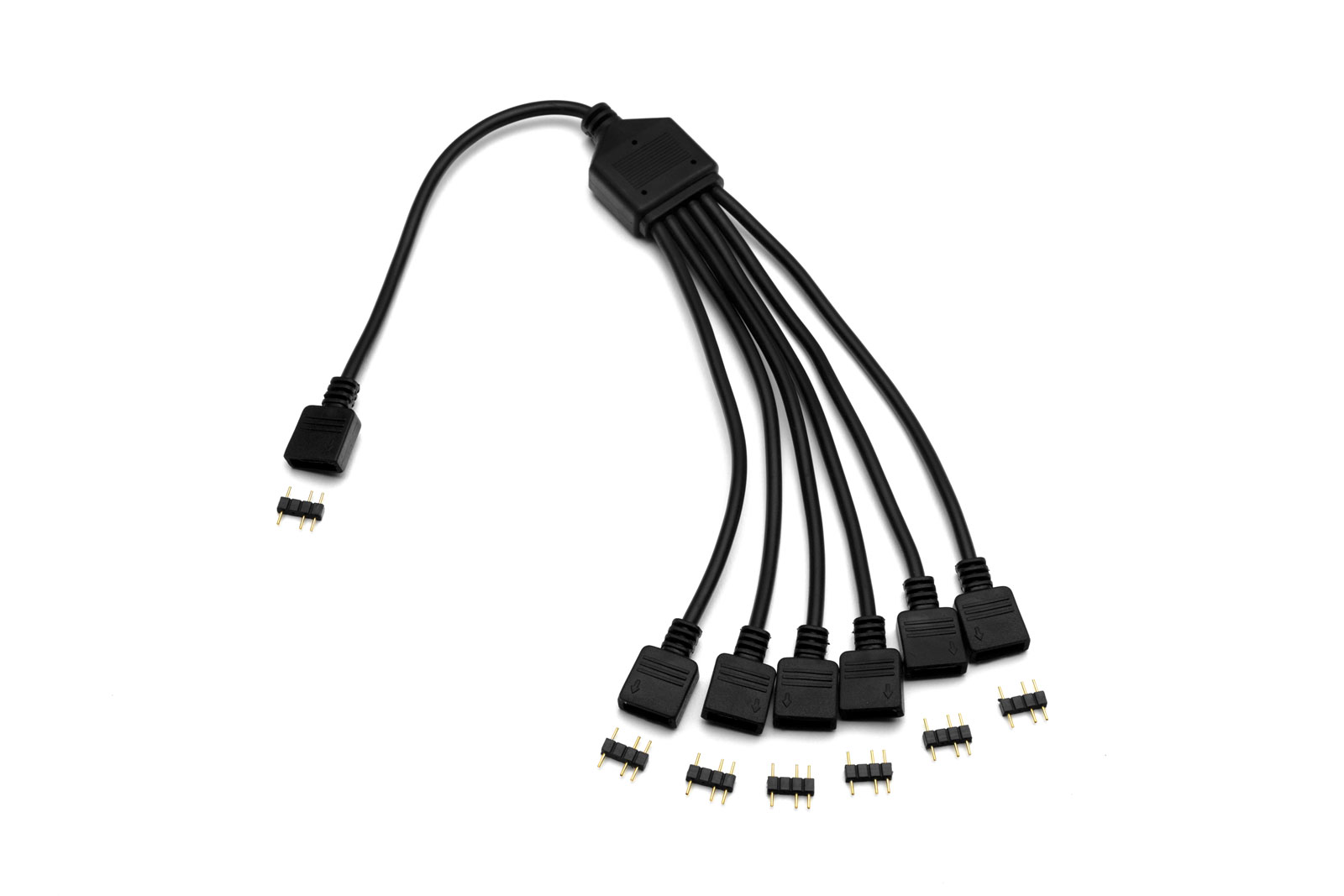 EK-CryoFuel – These purpose-made coolants ensure the long-lasting of your water-cooling components and defend against corrosion and biological growth. Any color choice of either solid or transparent CryoFuel is available to choose from.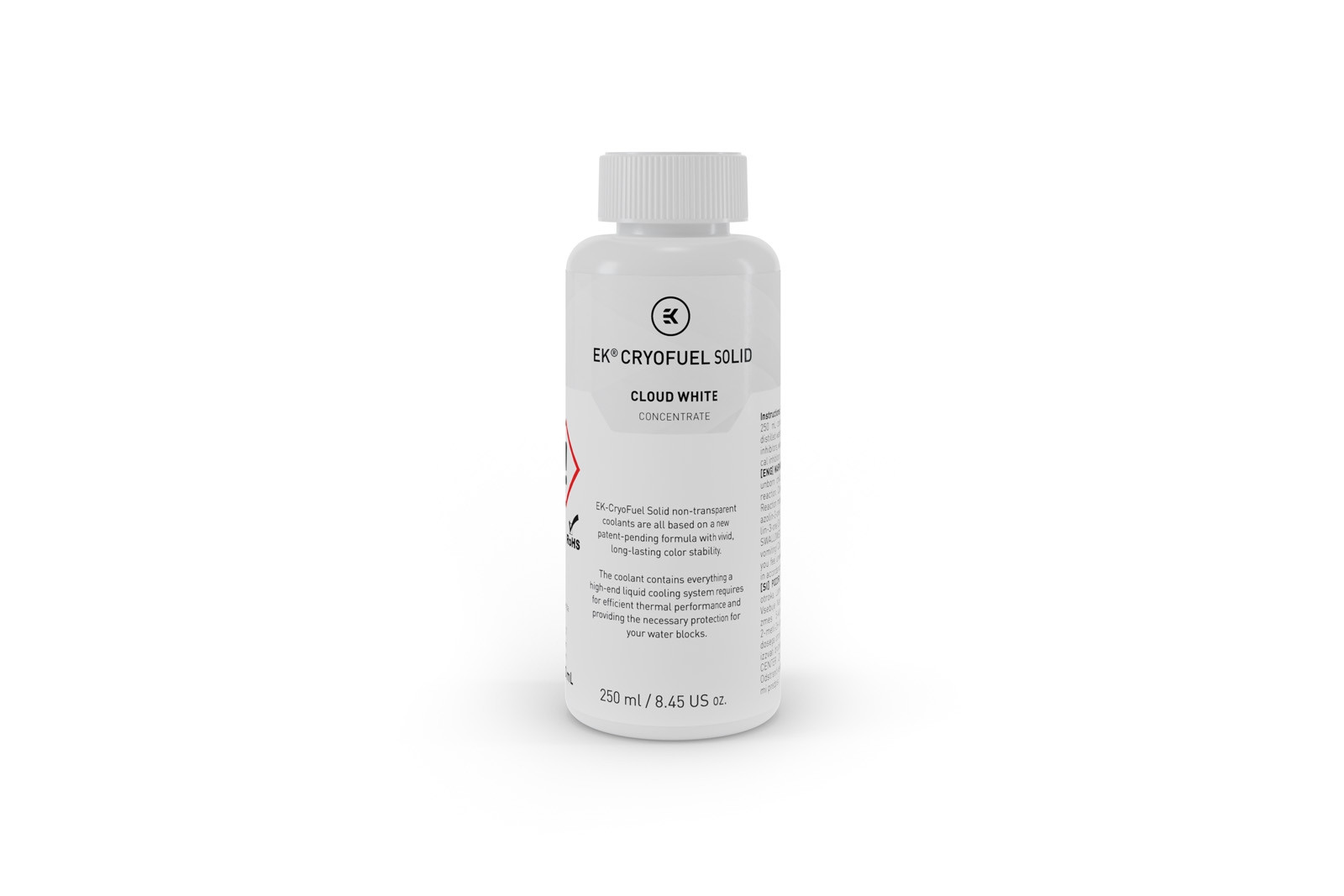 Availability and Pricing
EK-Quantum Power Kits are available for order through EK Webshop and Partner Reseller Network. In the table below, you can see the cheapest options available. The pricing changes based on the products chosen in the bundle.