EK Launches Vector Water Blocks for EVGA FTW3 Series RTX 3080, 3090 GPUs
EK®, the leading computer cooling solutions provider, is ready to offer its premium high-performance GPU water block for EVGA® FTW3 editions of NVIDIA® GeForce® RTX™ 30 Series graphics cards. This new water block is named EK-Quantum Vector FTW3 RTX 3080/3090 D-RGB and is exclusively engineered for EVGA FTW3 RTX 3080 and RTX 3090 GPUs.

An EK Water Block for EVGA FTW3 GeForce RTX 3080 and 3090 Graphics Cards
The new water block is one of the larger ones in the 3000 series, so make sure your PC case can accommodate it. It's 155mm wide and 314mm long and cools all key components on the GPU's printed circuit board. This gives the water block advantage on the market of having a clean design, showing off all of the cooling liquid, and cooling each and every necessary component.
The EK-Quantum Vector FTW3 RTX 3080/3090 water block is compatible with EVGA FTW3 RTX 3080 and 3090 graphics cards. This Vector water block actively cools the GPU, top-facing VRAM, power stages, and chokes in the VRM section.
The newly developed FTW3 water blocks feature clean, symmetrically-shaped, optimized flow paths that reduce hydrodynamic instabilities and vortexing (dead spots) inside of them.

An Open Split-Flow cooling engine design is implemented, which proved to be a superior solution for GPU water blocks. It is characterized by low hydraulic flow restriction, meaning it can be used with weaker water pumps or pumps running on low-speed settings, and still achieve top performance. The jet plate and fin structure geometry have been optimized to provide even flow distribution with minimal losses and optimal performance when used in any given coolant flow orientation, unlike some products that are currently available on the market.
Fin array is populated by 28 microfins with 0.6mm wide microchannels that provide optimal cooling performance, without unnecessary flow restrictions or clogging hazards.
The base of the water block is CNC-machined out of nickel-plated electrolytic copper, while its top is CNC-machined either out of glass-like cast Acrylic or durable black POM Acetal. The 2nd generation Vector GPU water blocks also feature Acetal terminals. The watertight sealing is ensured by high-quality EPDM O-rings, while brass standoffs are already pre-installed and allow for a safe and easy installation procedure.
Current Compatibility List for EK-Quantum Vector FTW3 RTX 3080/3090
Card Name
EVGA GeForce RTX 3080 FTW3
EVGA GeForce RTX 3080 FTW3 Ultra
EVGA GeForce RTX 3080 FTW3 Hybrid
EVGA GeForce RTX 3080 FTW3 Hydro Copper
EVGA GeForce RTX 3090 FTW3
EVGA GeForce RTX 3090 FTW3 Ultra
EVGA GeForce RTX 3090 FTW3 Hybrid
EVGA GeForce RTX 3090 FTW3 Hydro Copper
We recommend that you refer to the EK Cooling Configurator for a precise compatibility match. We are checking compatible graphics cards and adding them to the database daily.
D-RGB Lighting on EK-Quantum Vector FTW3 RTX 3080/3090 D-RGB
The aesthetic end-piece is housing the addressable D-RGB LED strip. These water blocks boast a total of 9 individually addressable RGB LEDs and are compatible with popular RGB sync technologies from all major motherboard manufacturers. The arrow marking on the 3-pin D-RGB LED connector is to be aligned with the +5V marking on the D-RGB (addressable) header.

Backplate for the FTW3 RTX 3080/3090 Water Block
EK recommends the purchase of a retention backplate, which improves the overall aesthetics of your graphics cards, and also provides additional passive cooling for the GPU core, backside VRAM on the 3090 cards, and backside of the printed circuit board VRM section on EVGA FTW3 GPUs.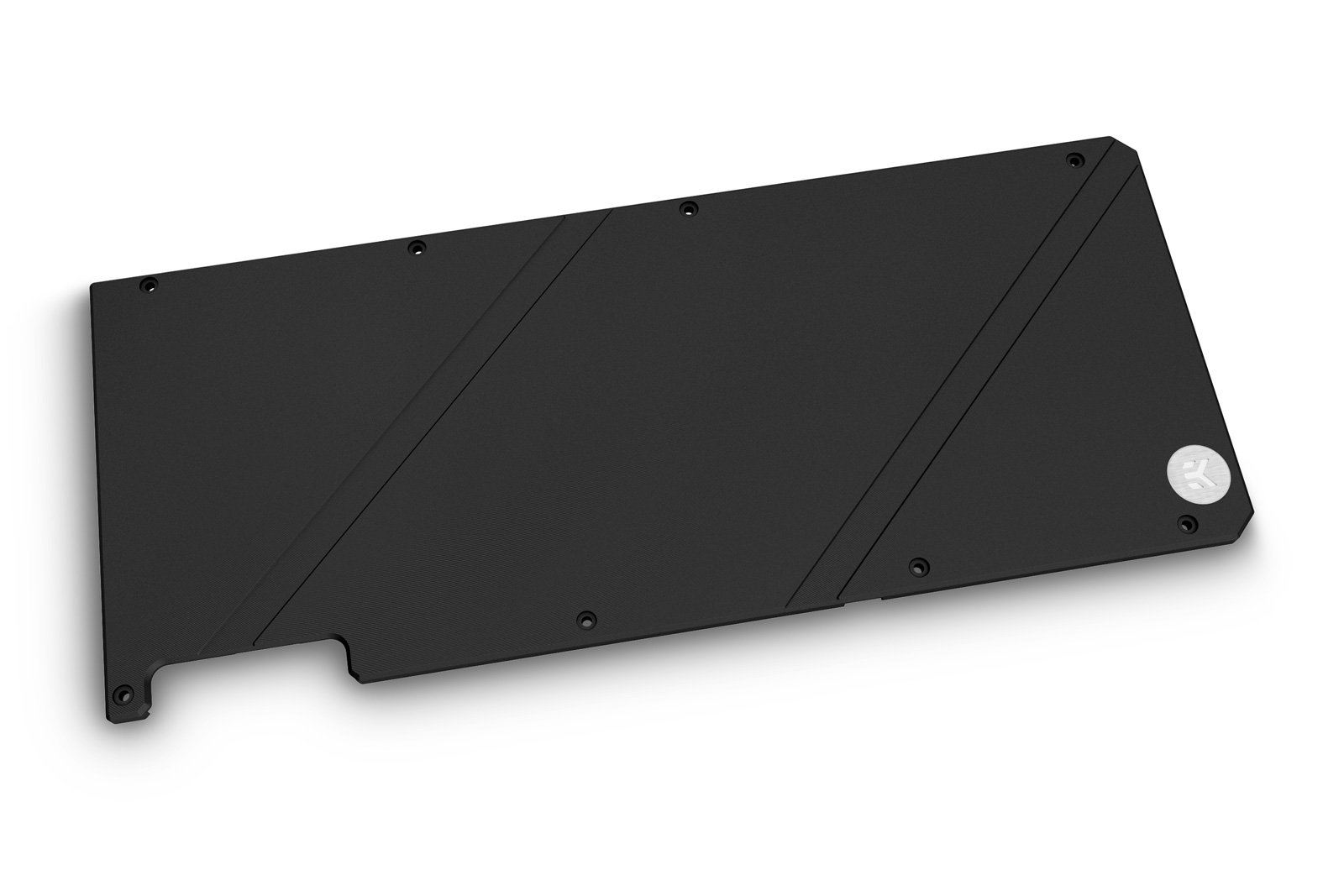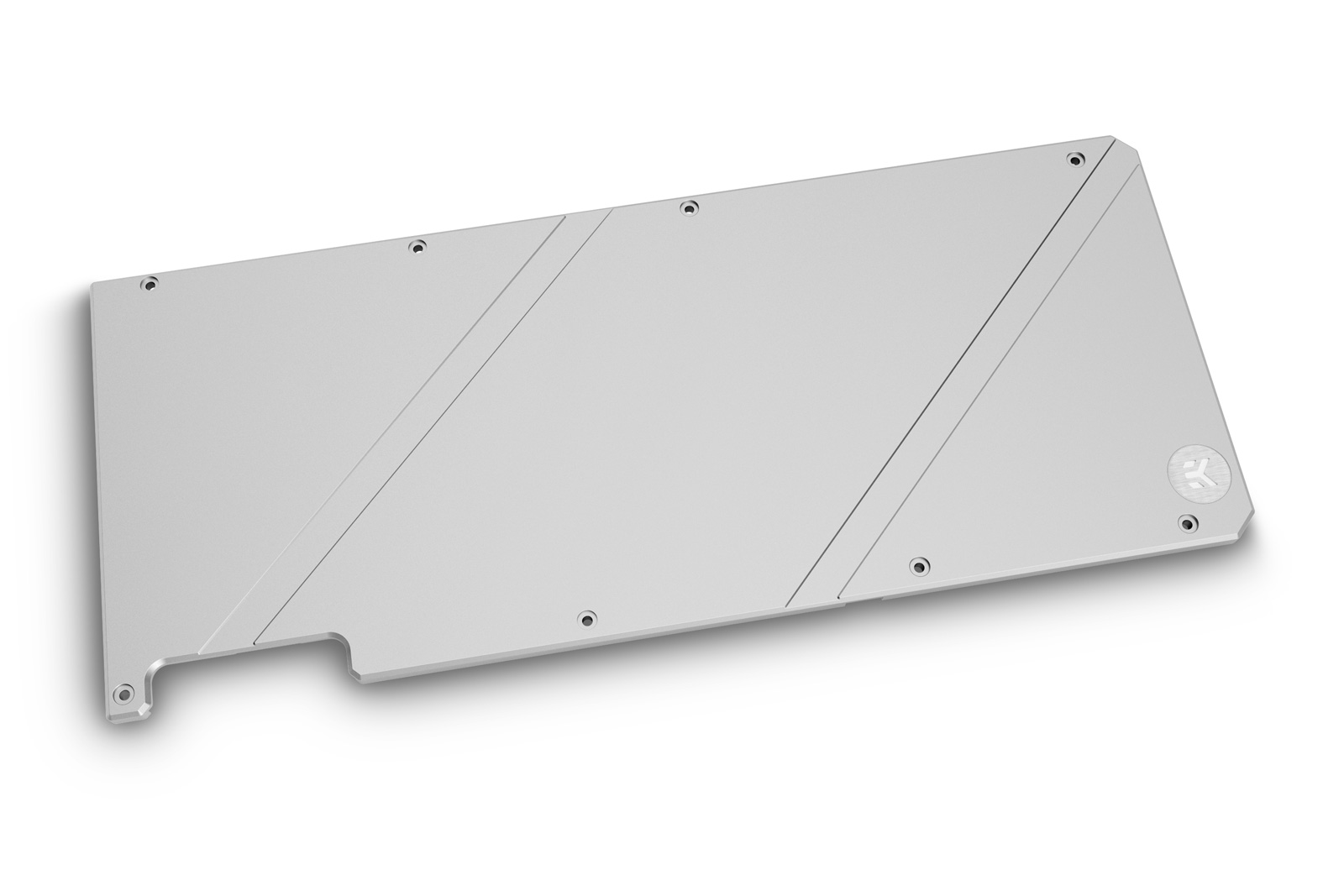 Upcoming NVIDIA RTX 30 Series Water Blocks
A 3070 FE water block will soon follow with the 3090 FE still being worked on. Aorus water blocks are also in the pipeline. The exact release date of 3090 FE water blocks is still unknown, but more details will be published as soon as they're available.

Availability and Pricing
The EK-Quantum Vector FTW3 RTX 3080/3090 full-cover water blocks and backplates are made and assembled in Slovenia, Europe, and are available for pre-order through the EK Webshop and dedicated reseller network. These water blocks and backplates are expected to ship out on January 6, 2020. In the table below, you can see the manufacturer suggested retail price (MSRP).