EK launches new D5 PWM powered products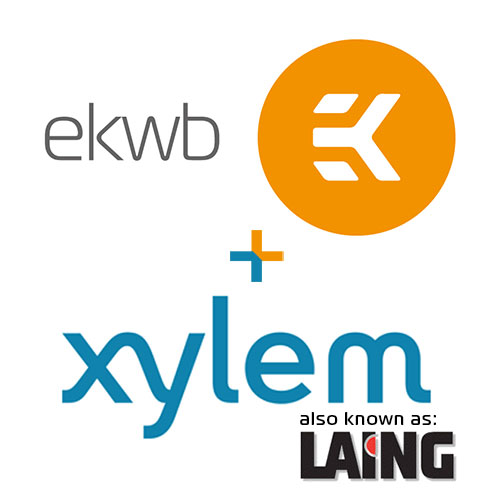 EK Water Blocks, Ljubljana based premium water cooling gear manufacturer, is proud to introduce new line of Laing D5 PWM powered products.
The core of these news products is the PWM controlled Xylem D5 water cooling pump, which is built upon the legendary D5 Vario model with power management control (via PWM – pulse width modulation) of rotation speed trough motherboard BIOS or dedicated fan controller.
EK now offers three different types of products, built around D5 PWM liquid cooling pump:
XTOP – A standalone water pump with improved EK engineered pump volute.
XTOP Dual – A standalone dual water pump setup in serial configuration with unibody pump volute.
XRES – A cylindrical dual inlet-port reservoir with integrated water pump.
DBAY – A 5.25" dual-slot drive bay occupying water pump with improved EK engineered pump volute and integrated reservoir.
EK pump tops (volutes) are recognized as market's top performing products – combined with top performing Xylem D5 PWM type motor they form the best computer water cooling pump on the market, bar none.
These Pumps and Pump Reservoir Combo Units are designed around anti-vibration rubber mounting system. This floating design effectively silents the pump (reservoir) setup by de-coupling it from the rest of the computer chassis.
Pump Volute and Reservoir made in Slovenia – Europe
Pump made in Hungary – Europe
The following models are now available for purchase through EK Webshop and Partner Reseller Network.:
| | | |
| --- | --- | --- |
| SKU | Motor type | Unit type |
| EK-XTOP D5 PWM – Plexi (incl. pump) | D5 PWM | Pump (XTOP) |
| EK-XTOP D5 PWM – Acetal (incl. pump) | D5 PWM | Pump (XTOP) |
| EK-XTOP Dual D5 PWM (incl. 2x pump) | D5 PWM | Dual Pump (XTOP Dual) |
| EK-XRES 100 D5 PWM (incl. pump) | D5 PWM | Pump Reservoir Combo (XRES) |
| EK-XRES 140 D5 PWM (incl. pump) | D5 PWM | Pump Reservoir Combo (XRES) |
| EK-DBAY D5 PWM (incl. pump) | D5 PWM | Dual 5.25" Drive Bay Pump Reservoir Combo (DBAY) |