EK Launches a 1U-Compatible EPYC and Threadripper CPU Water Block
EK®, the leading liquid cooling gear manufacturer, launches a 1U rack compatible high-performance liquid cooling solution for AMD® EPYC™ and AMD® Ryzen™ Threadripper™ processors. 1U rack compatibility is achieved with G1/8"-threaded side ports that enable a smaller vertical footprint.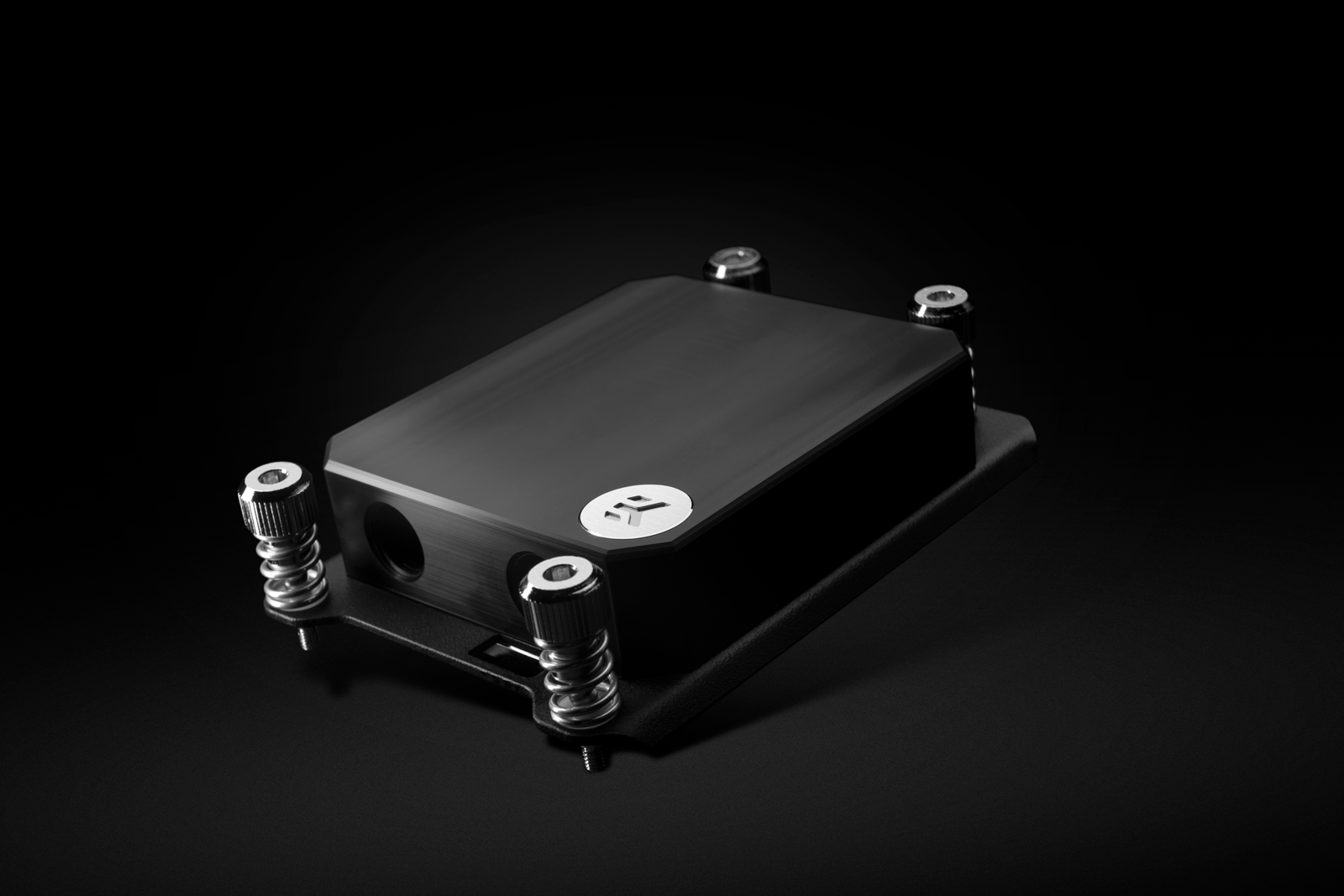 EK-Pro CPU WB sTR Rack – Nickel + Acetal
This is a dedicated enterprise-grade water block that was specifically developed for AMD processors. It features a total of 2 ports. These are located on the side and have a G1/8″ threading to take up as little space as possible.
Aside from 1U compatibility, the goal in designing the new EK-Pro CPU WB sTR Rack – Nickel + Acetal water block was to cover the entire IHS of HEDT AMD Ryzen Threadripper and AMD EPYC processors and achieve optimal cooling performance. A dense micro-fin structure that counts 91 wide grooves fully covers the CPU dies that are located below the IHS for more efficient cooling.

The top is made from CNC-machined durable POM Acetal. Every EK-Pro CPU WB sTR Rack water block comes with a precisely machined copper base (sometimes referred to as 'cold plate'), which is made from the purest copper available on the market and treated with nickel electroplating.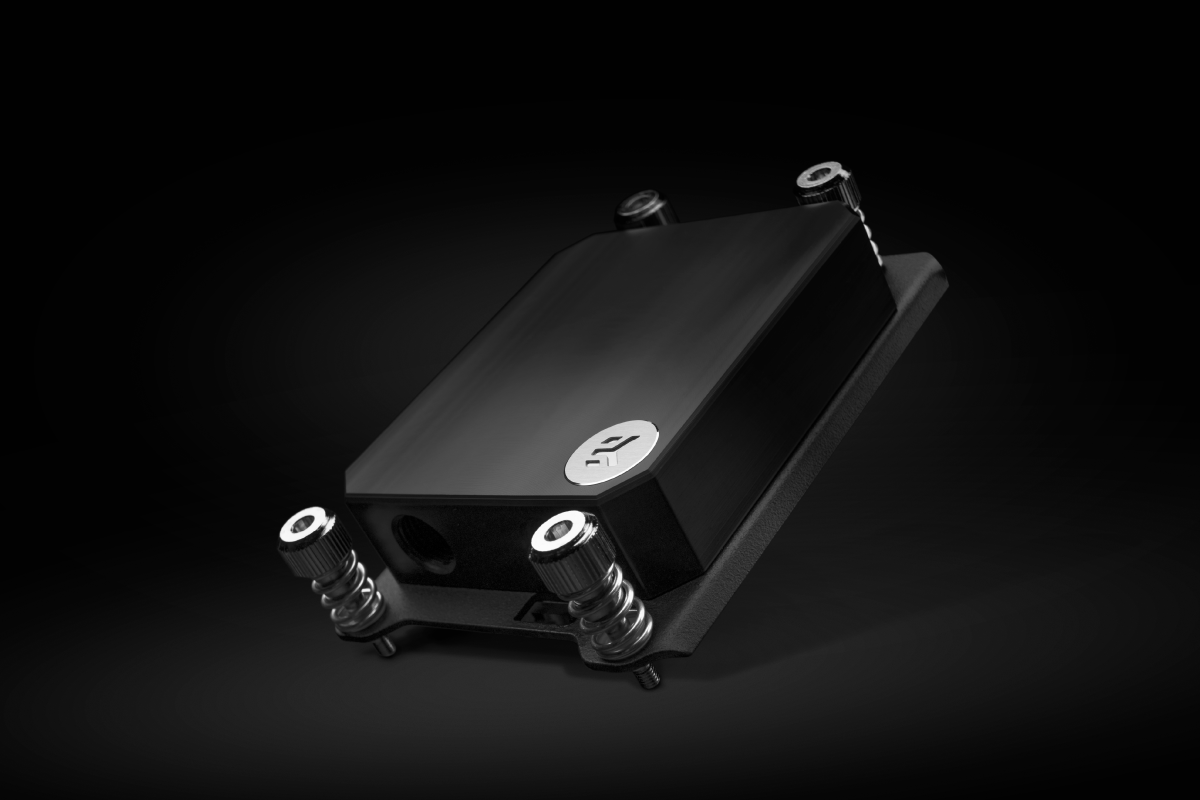 EK-Pro CPU WB sTR Rack water block comes with a pre-assembled error-preventing mounting mechanism, which is installed directly onto the SocketTR4 mounting holes. The result is a perfect installation and optimal performance every time. This also means the water block is out-of-the-box compatible with AMD's server-type Socket SP3 motherboards. With such a mounting solution, the user does not need to remove the motherboard from the case and can enjoy a hassle-free installation of the new CPU.

CPU socket compatibility:
– AMD Socket sTRX4
– AMD Socket TR4 (Socket SP3r2)
– AMD Socket SP3
Availability and Pricing
The EK-Pro CPU WB sTR Rack water block is made in Slovenia, Europe, and is available for order through the EK Webshop. In the table below, you can see the manufacturer suggested retail price (MSRP), VAT included.