EK Intros Pro Line Workstation-Grade Water Block for Threadripper and EPYC CPUs
EK®, the industry-leading manufacturer of premium liquid cooling solutions, proudly announces another addition to its Pro line – the EK-Pro CPU WB sTR, an enterprise-grade water block meticulously designed for AMD® EPYC™ and Ryzen™ Threadripper™ processors. Engineered with precision and expertise, this liquid cooling solution promises unmatched performance and reliability.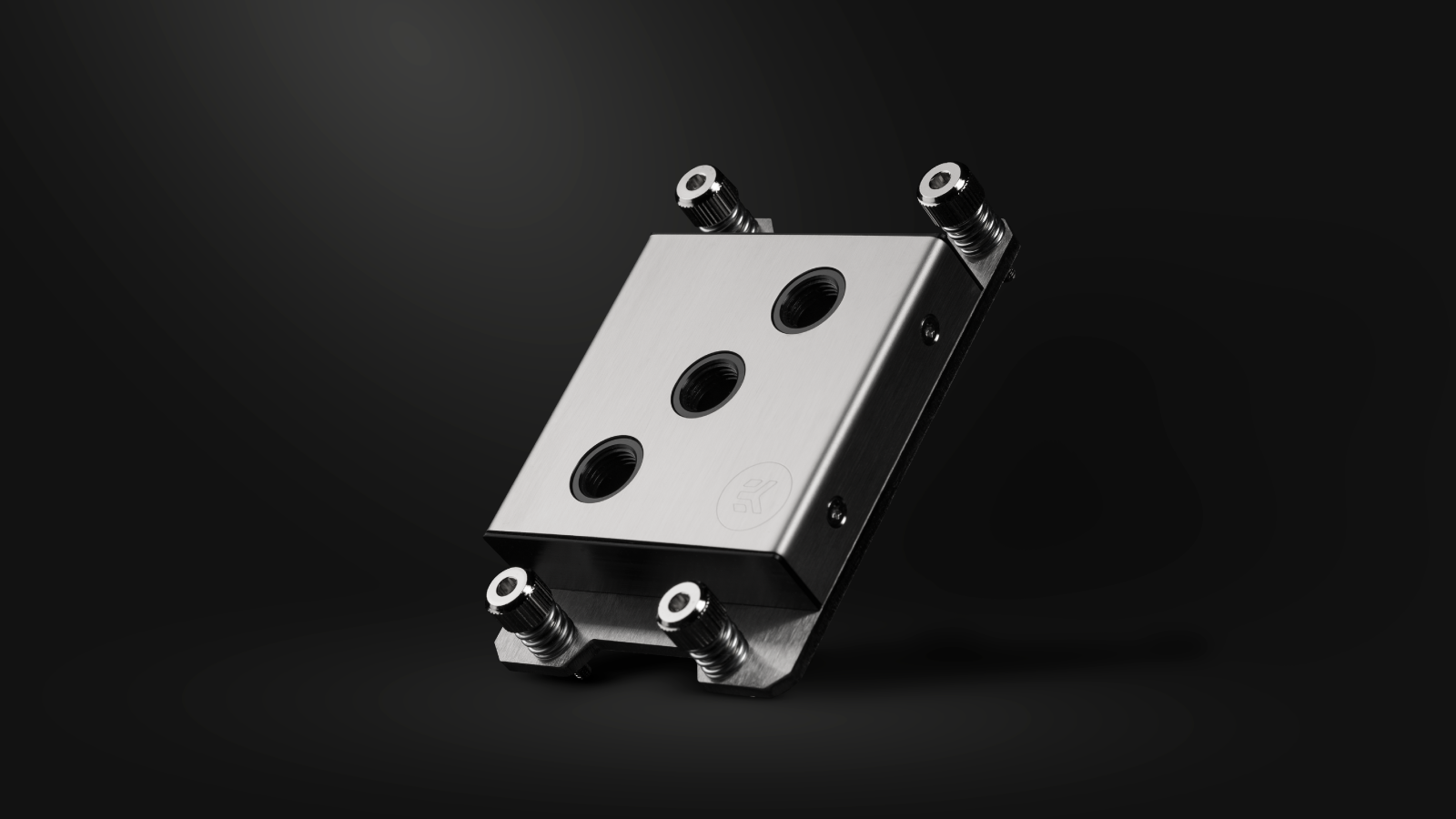 Precision Craftsmanship
EK-Pro CPU WB sTR – Nickel + Acetal water block is custom-designed for AMD processors, making it suitable for desktop PCs, workstations, and taller server racks. With three standard G1/4″ threaded ports on the top and an EK G1/4 plug equipped with an O-ring, this water block ensures effortless and secure connections for your liquid cooling system.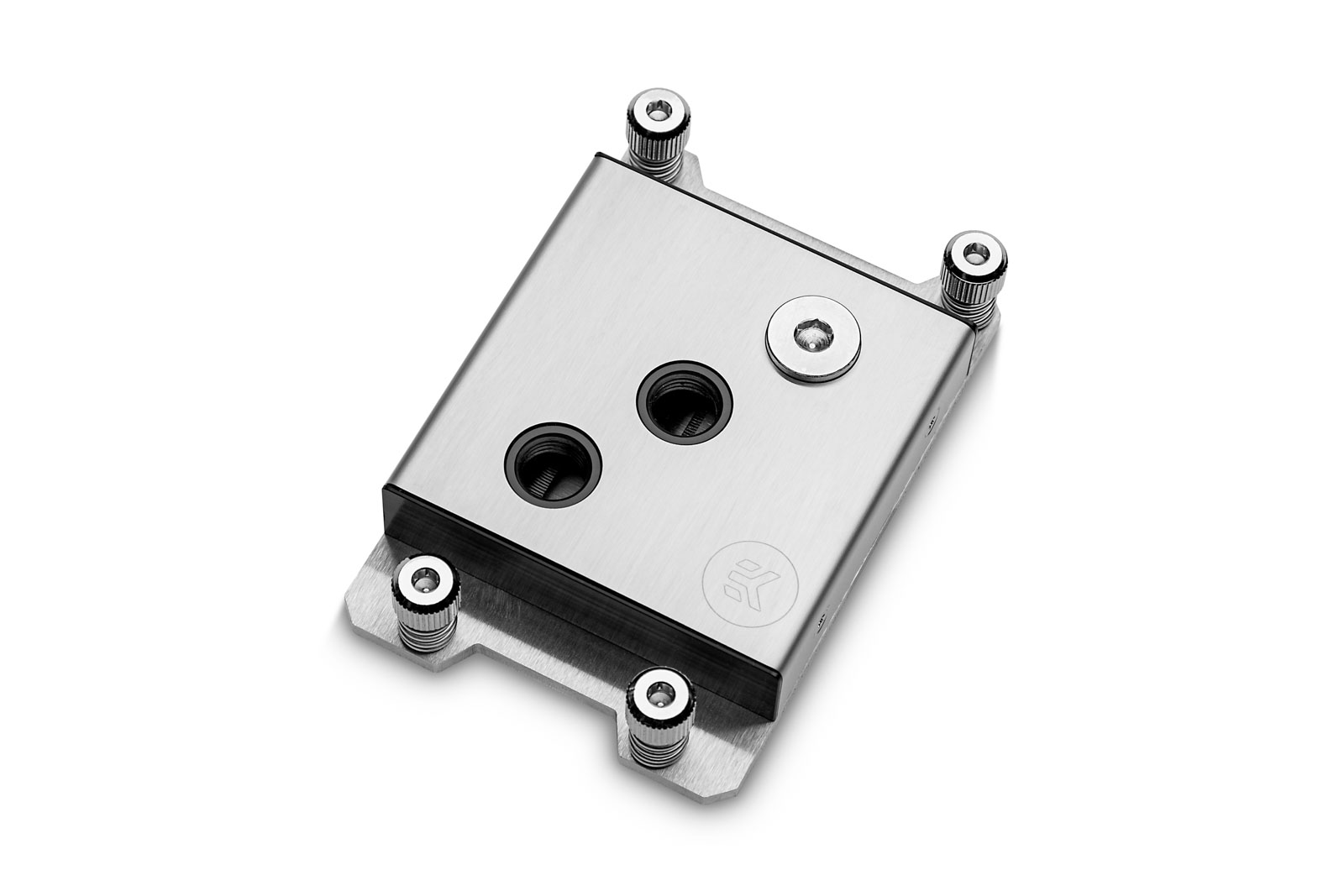 Unparalleled Cooling Performance
At the heart of this water block lies a dense micro-fin structure with 91 wide grooves that fully cover the CPU dies beneath the IHS, delivering exceptional cooling efficiency. The result? Optimal thermal performance that keeps the AMD EPYC or Ryzen Threadripper running at its peak, even during the most demanding workloads.
Built To Last
Crafted with precision and durability in mind, the latest EK Pro solution boasts a CNC-milled POM Acetal top, ensuring long-lasting quality. The copper base, treated with nickel electroplating, is made from the purest copper available, guaranteeing corrosion resistance and efficient heat transfer. The hold-down bracket is made of laser-cut stainless steel.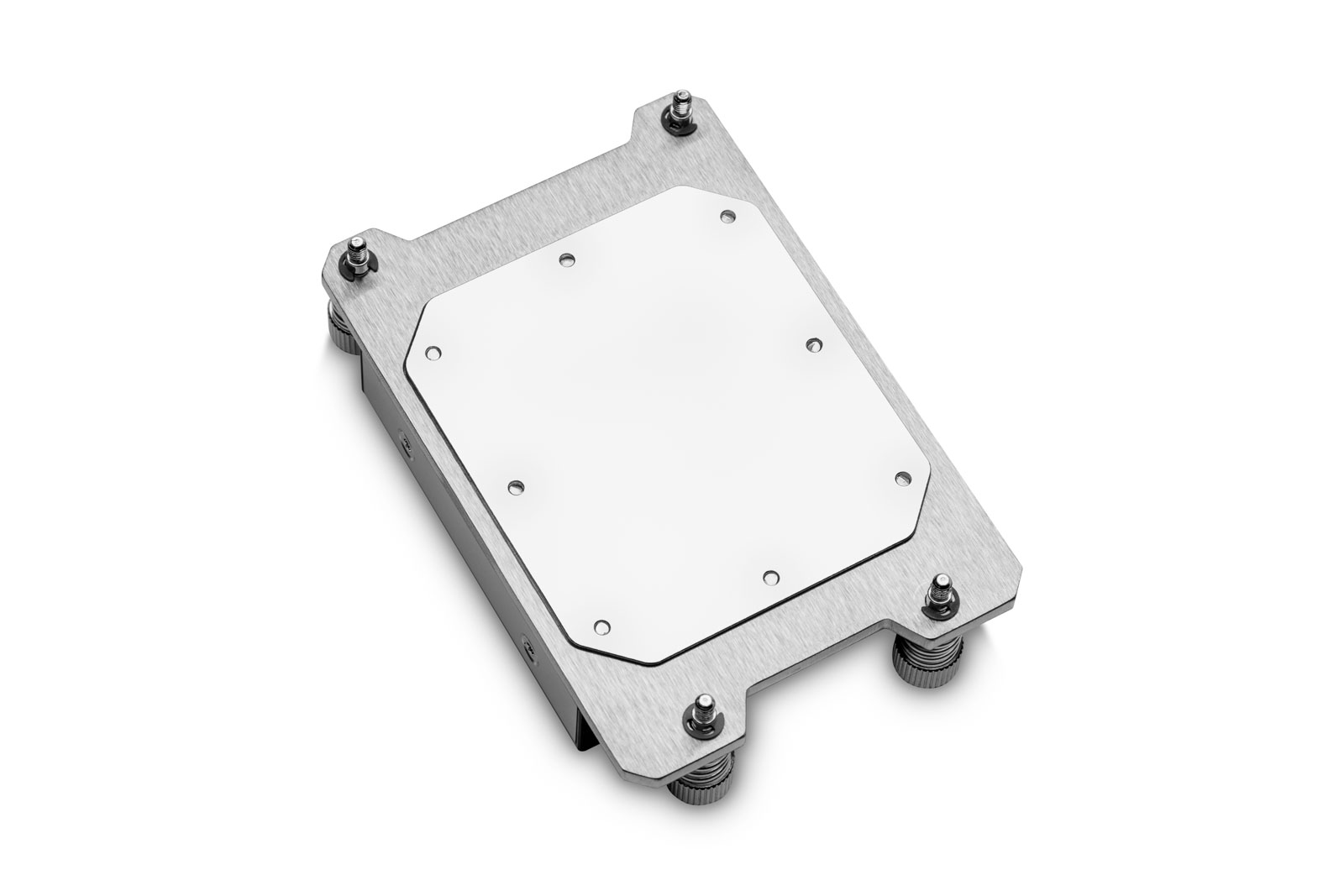 Effortless Installation
EK-Pro CPU WB sTR water block comes with a pre-assembled, error-preventing mounting mechanism directly installed onto the SocketTR4 mounting holes. The outcome is flawless installation and optimal performance every time. This feature also ensures out-of-the-box compatibility with AMD's server-type Socket SP3 motherboards. With such a mounting solution, users do not need to remove the motherboard from the case, enabling a hassle-free installation of the new CPU.
CPU Socket Compatibility
EK-Pro CPU WB sTR is compatible with a range of AMD sockets, including:
AMD Socket sTRX4
AMD Socket TR4 (Socket SP3r2)
AMD Socket SP3
Availability and Pricing
The EK-Pro CPU WB sTR water block is made in Slovenia, Europe, and is available for pre-order through the EK Webshop. This product should start shipping out in late October 2023. The table below shows the manufacturer's suggested retail price (MSRP), VAT included.