EK introduces EK-CryoFuel coolants
EK Water Blocks, the market leader in high-end liquid cooling for PC products, is proud to introduce the EK-CryoFuel, the most chemically stable coolant that provides enthusiasts and gamers with the best possible level of performance, color stability, and thermal efficiency.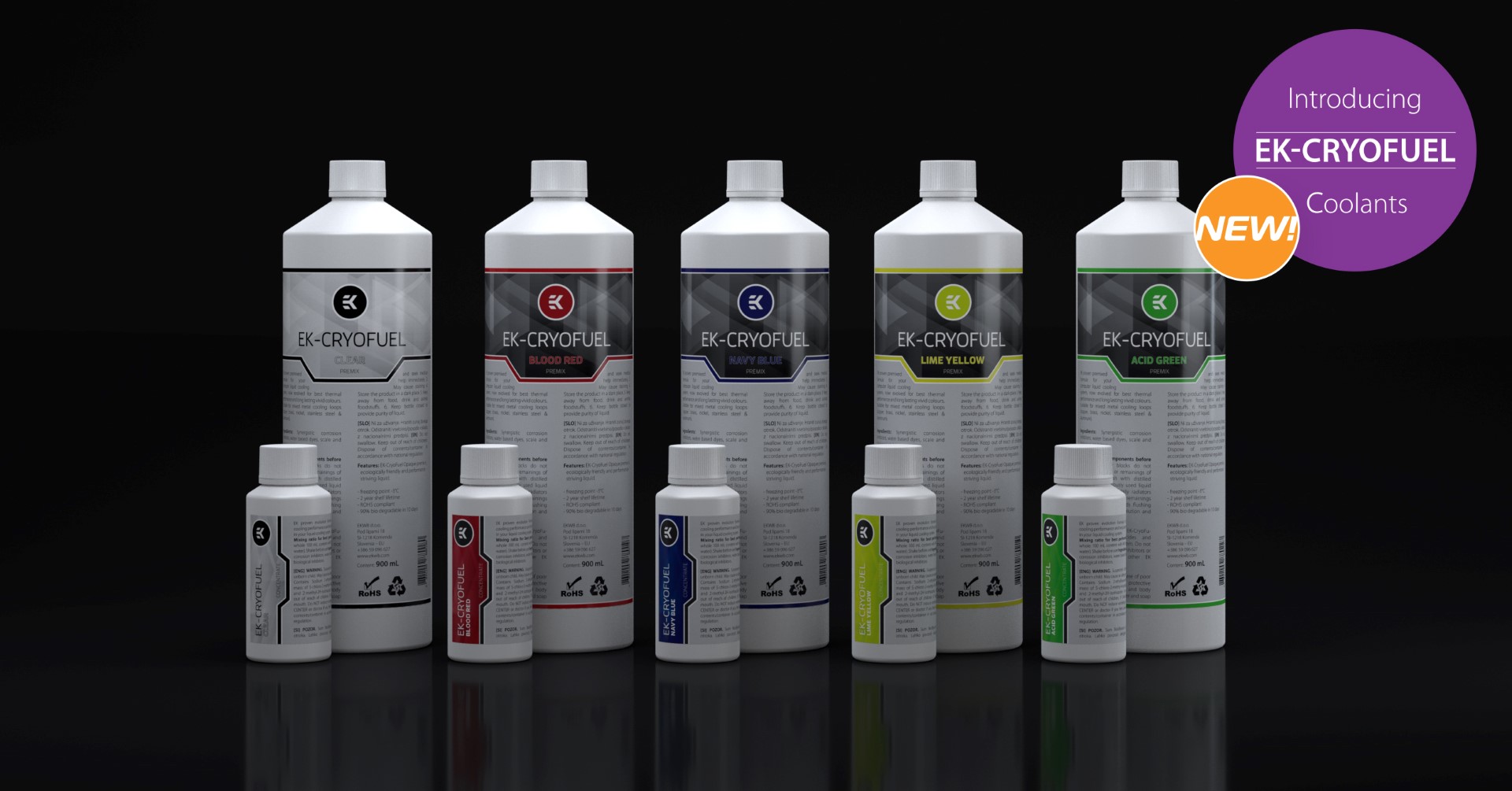 Introducing EK-CryoFuel
The EK-CryoFuel is a new revolutionary coolant for PC liquid cooling systems. Our mission was to deliver the most chemically stable coolant that would provide enthusiasts and gamers with the best possible level of performance and thermal efficiency with the emphasis on color stability. Designed specifically for computer liquid cooling systems, we found our inspiration for CryoFuel in cryogenic fuels that are used at extremely low temperatures to operate in space machinery.
EK-CryoFuel coolant is a pure, non-toxic coolant based on the patent pending chemical formula, which prevents the creation of any sediments in the liquid cooling loop. Liquid cooling users can rest assured that the EK-CryoFuel coolant, with its very low viscosity, will not clog or damage their water blocks and other parts of the loop when used with EK-DuraClear or EK-ZMT tubing.
EK-CryoFuel also contains synergistic corrosion inhibitors to protect metals commonly found in computer liquid cooling systems. It has been tested in accordance with BS5117 (ASTM D1384) and found to meet corrosion standards for copper, brass, aluminum and stainless steel. This coolant also contains scale and biological inhibitors to help prevent fouling – thus promoting long operational life and high thermal efficiency.
All EK-CryoFuel mixtures are biodegradable (90% in a period of 10 days) and will not remain in the environment or cause any bioaccumulation. EK-CryoFuel offers a 2-year shelf life from date of bottling.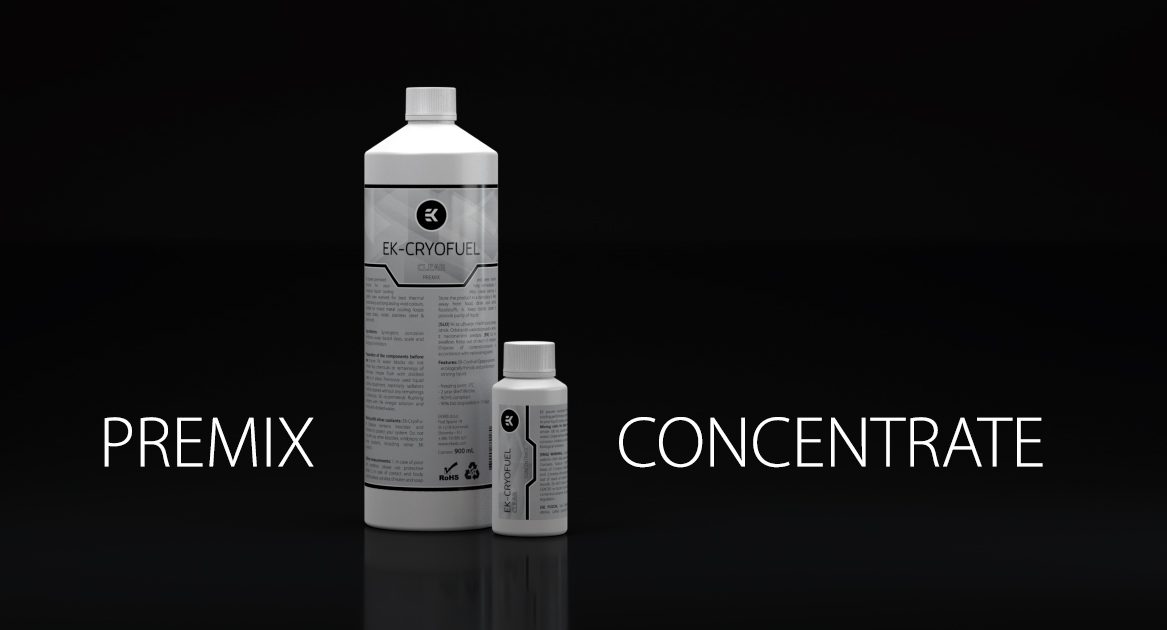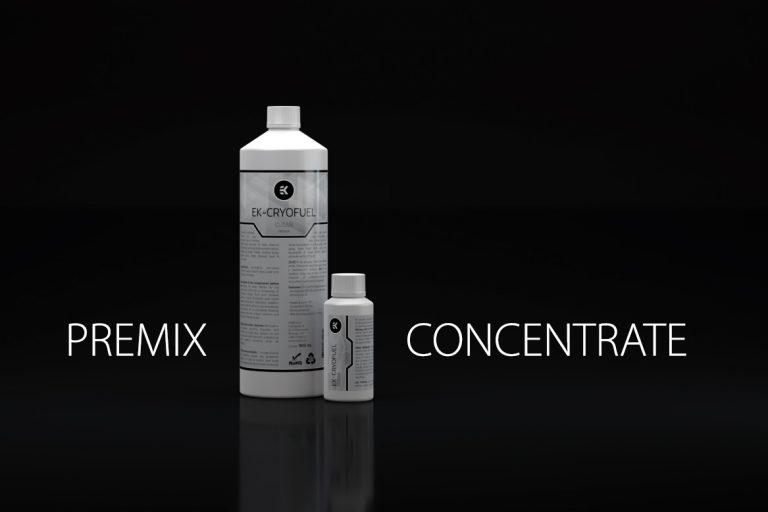 EK-CryoFuel premixes
EK-CryoFuel is available as a premix and can be poured directly into any custom loop without any additional chemicals or kill coils. It comes as a Clear (transparent), Blood Red, Navy Blue, Lime Yellow and Acid Green color in a 900mL bottle.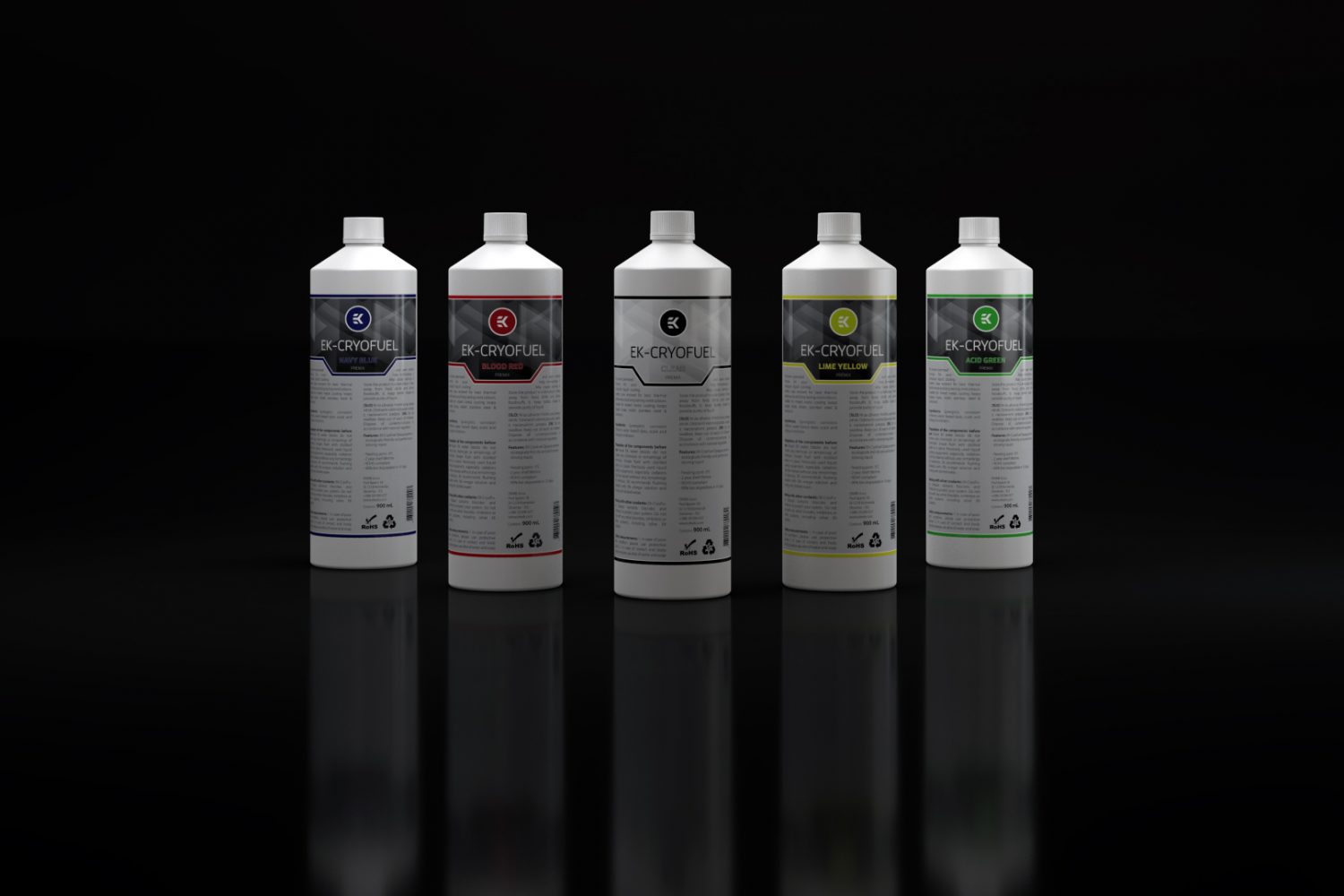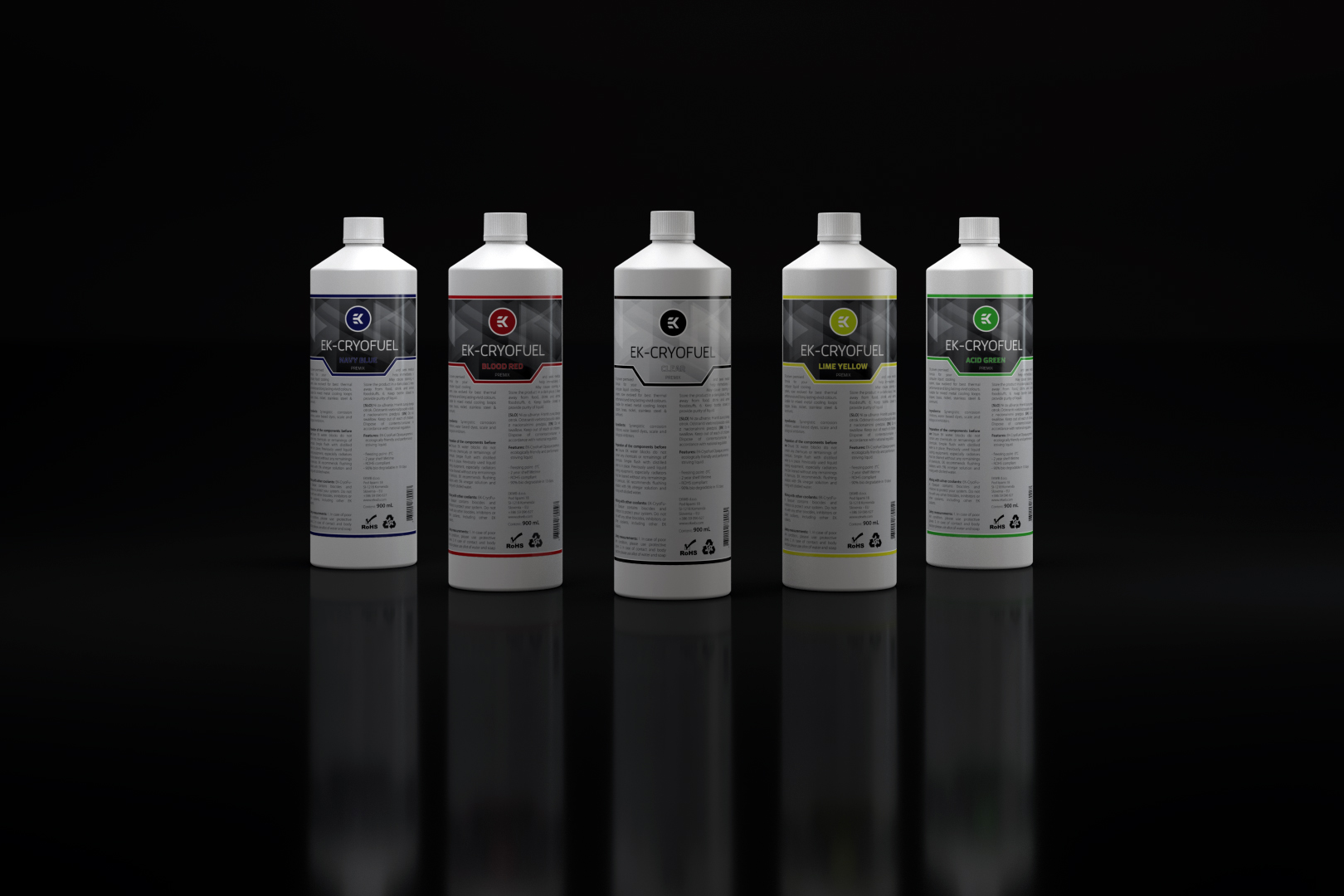 The amount of a single premix is more than enough to run a typical custom loop with multiple water blocks and radiators. To calculate the exact amount of coolant needed for a custom loop, users can always check with Custom Loop Configurator.


Custom Loop Configurator features Coolant capacity calculation on the far left.
It shows the amount of coolant needed for a specific custom loop.
EK-CryoFuel concentrates
EK-CryoFuel is also available as a concentrate, available in a 100mL bottle and has to be mixed with distilled water in ratio 1:9 to form 1L of ready-to-use coolant. Like the premixes EK-CryoFuel concentrates are available in Clear (transparent), Blood Red, Navy Blue, Lime Yellow and Acid Green color.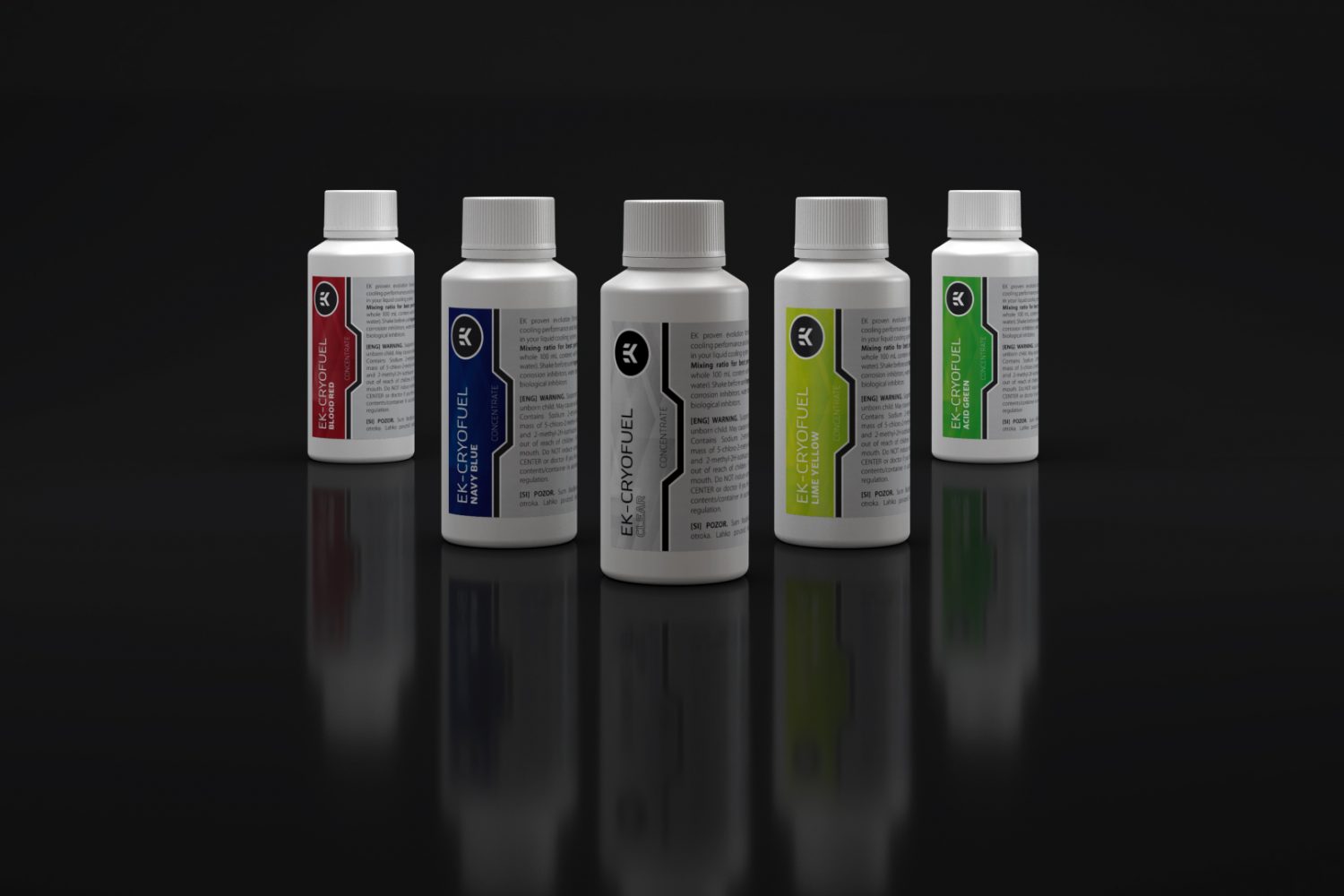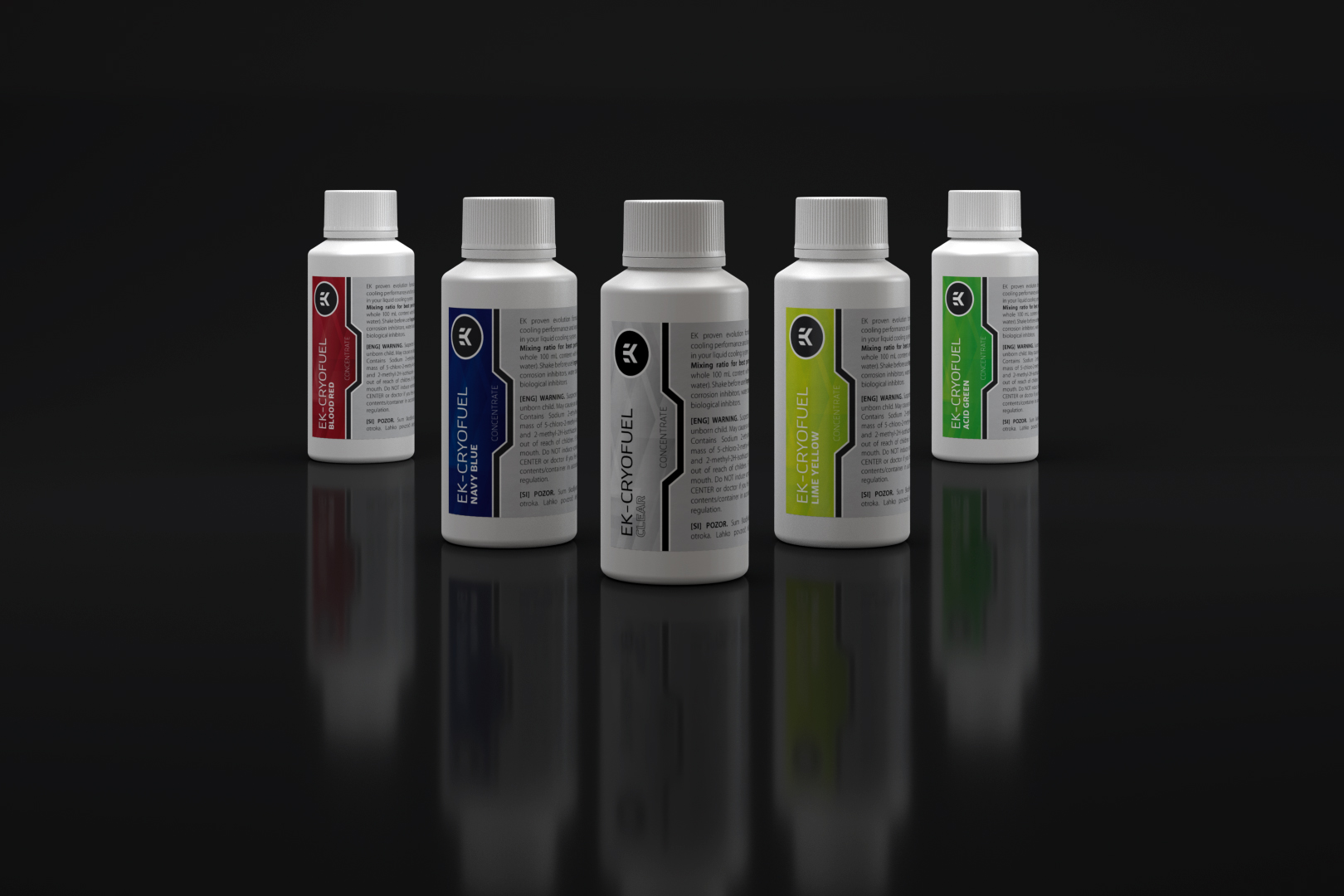 To make the process of mixing the concentrates with distilled water easier, we are also introducing the filling bottle that comes with a special tube for reservoir opening. This makes loop filling process much easier!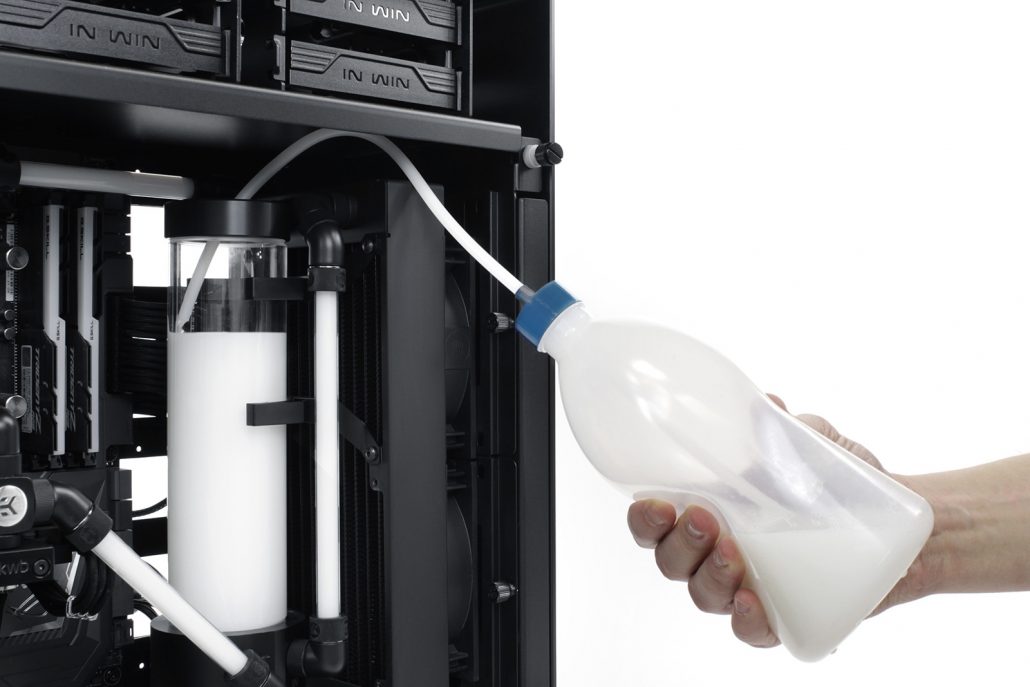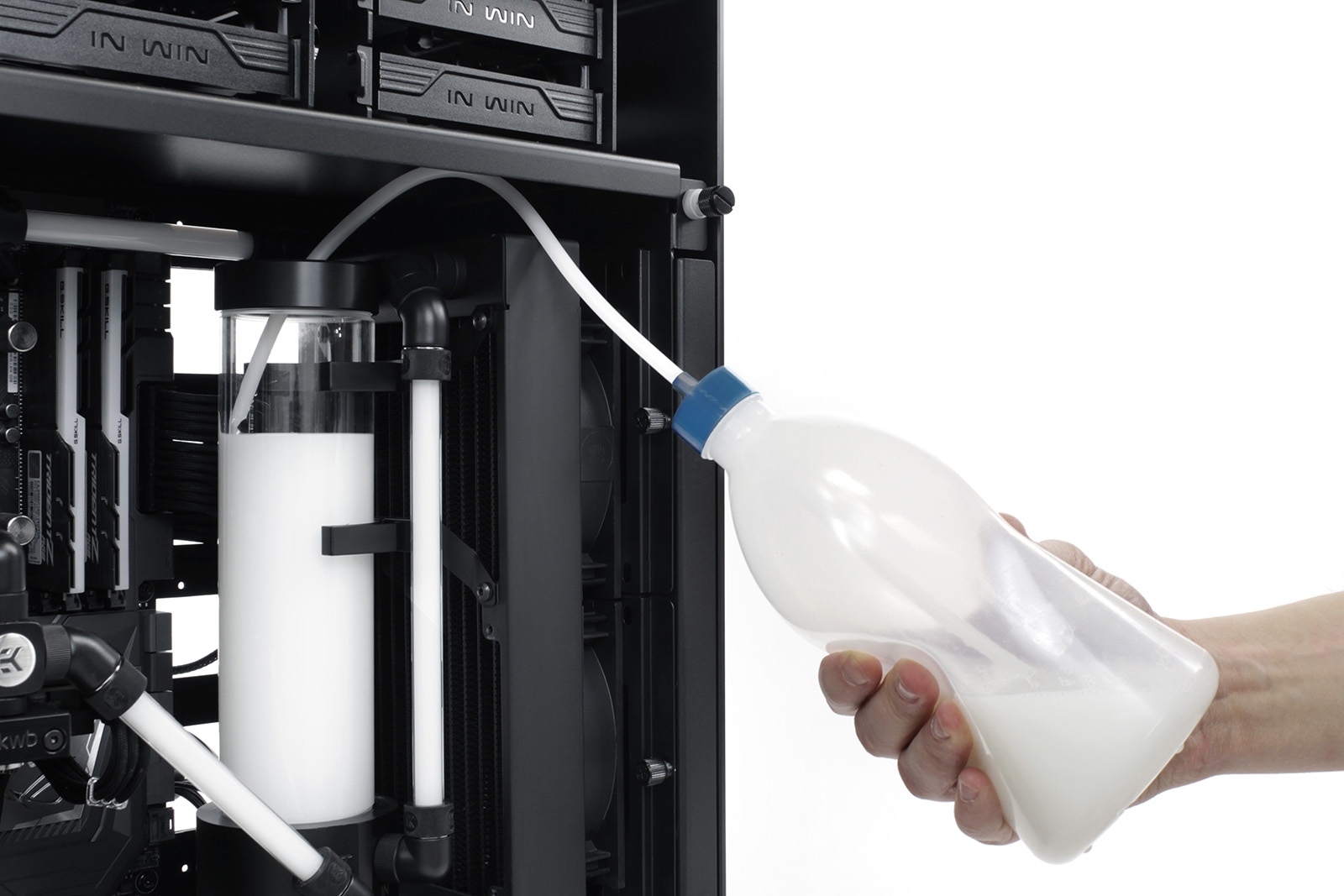 Filling bottle to make filling your loop easier – sold separately!
Availability and pricing
EK-CryoFuel coolants are made in Slovenia, Europe and are already available for purchase through EK Webshop and Partner Reseller Network. In the table below you can find the MSR price with VAT included.