EK Fluid Gaming portfolio expansion!
EK Water Blocks, the market leader in PC custom liquid cooling, is announcing the first expansion of its new brand created for PC gamers called EK Fluid Gaming. Bringing the best price/performance ratio imaginable, EK Fluid Gaming is already becoming a number one choice for many gamers who want to join the ultimate liquid cooling club in the world!
Following the release of EK Fluid Gaming kits, many of you have asked us about the availability of separate aluminum parts. You can rest assured, we are officially announcing the first expansion of the EK Fluid Gaming lineup today! And more will follow in the near future!
Separate aluminum parts
By a popular demand, we are going to release the radiator expansion packs at the end of July. EK-FG 240 Expansion Pack and EK-FG 360 Expansion Pack will bring additional radiators, fans, and fittings for those who want to expand their existing Fluid Gaming kit or want to start with more radiator space from the beginning (140mm series radiators are coming later this year). With the release of the radiator expansion packs, we are also going to offer colored coolants for separate purchase. This will bring even more customization options with every EK Fluid Gaming kit.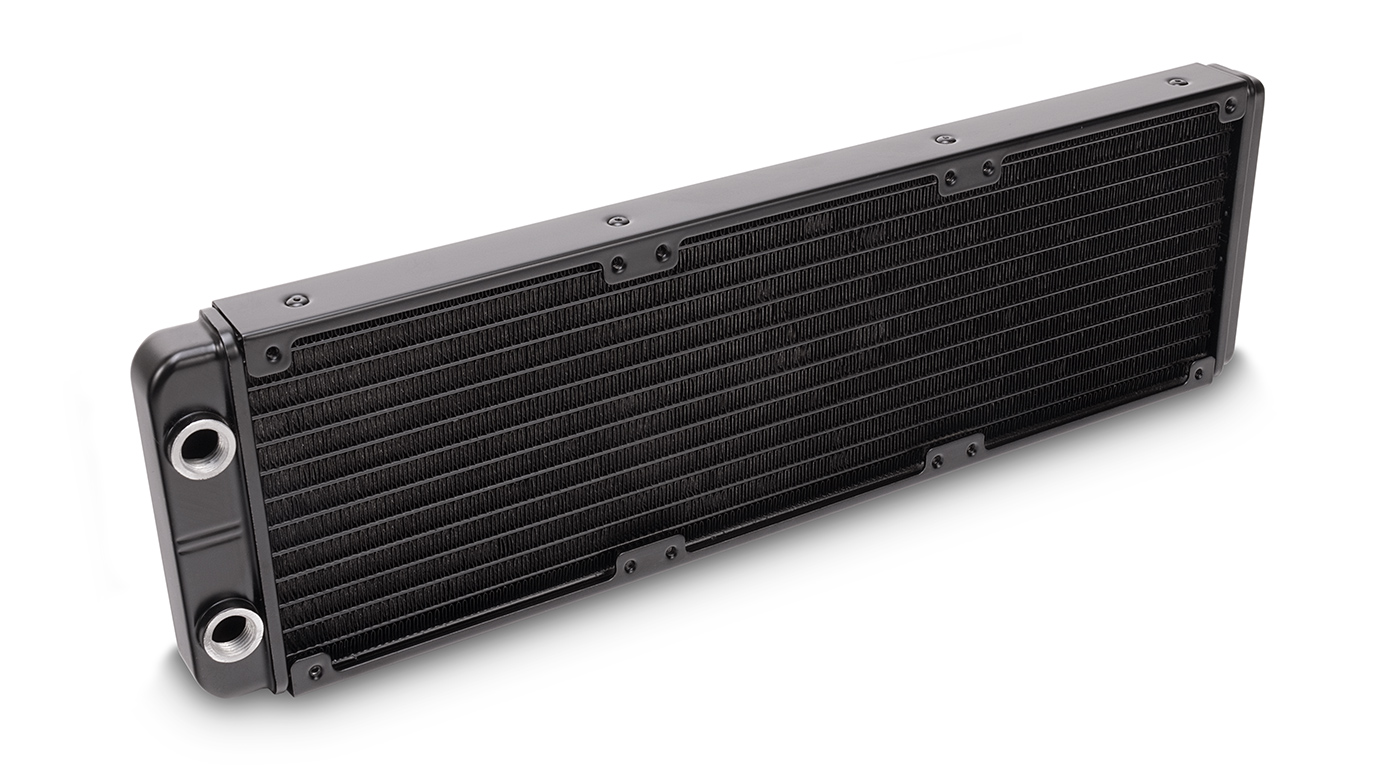 To make Fluid Gaming custom loops even more appealing, we are going to release aluminum angled fittings. This will enable you to do even more beautiful tube bends that are currently not possible. At the moment we do not plan to make hard tubing fittings with the Fluid Gaming lineup. Additionally, we are going to bring some of our most popular existing products to Fluid Gaming store, like EK-Vardar fans, vertical pump holder, fan splitters, filling bottle etc. The complete list of additional parts will be announced later this month. Yes, GPU water block from the Fluid Gaming A240G kit will be available for separate purchase at a later date! The same goes for all GPU water blocks for the upcoming AMD and NVIDIA (reference/FE) graphics cards.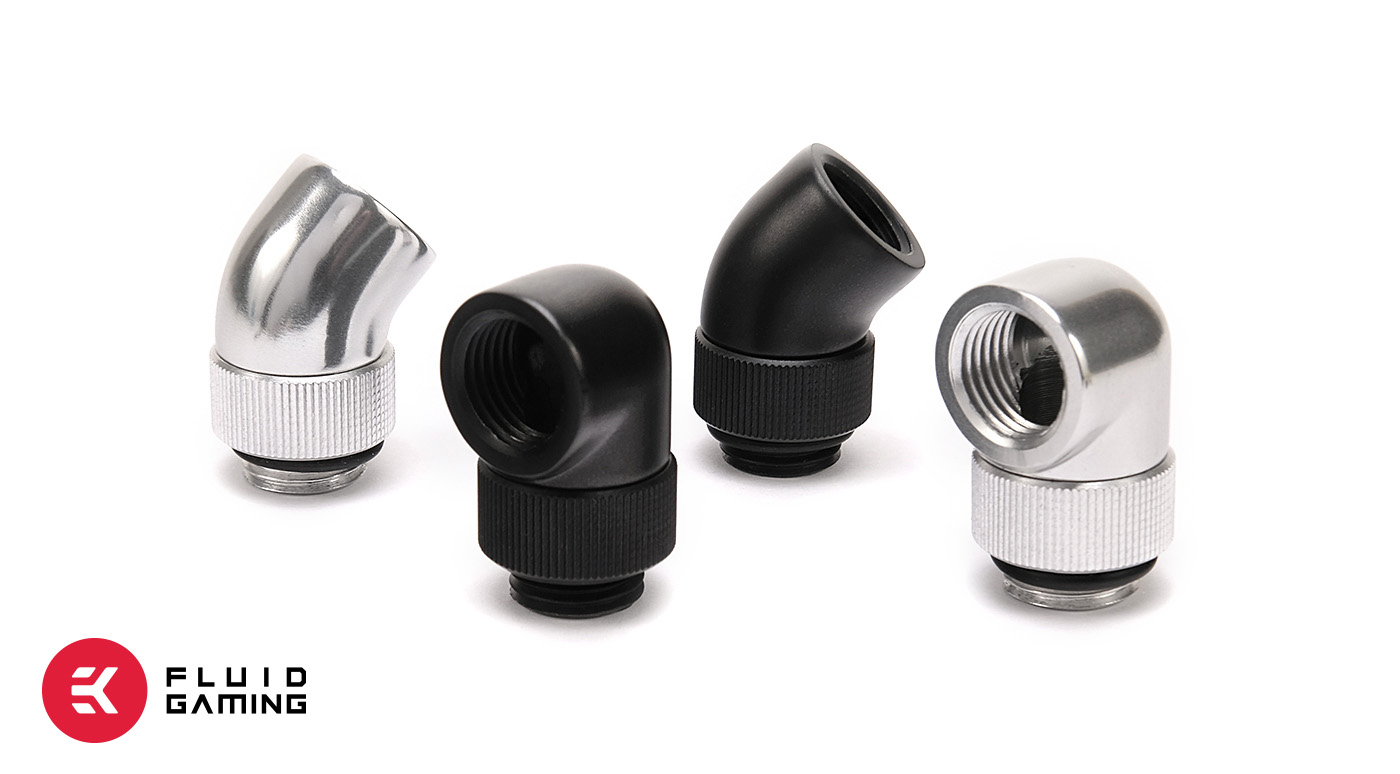 As you might know, mixing copper and aluminum parts in the same loop is not recommended. Always use only one type (only copper or only aluminum) of metal in the same loop! Read more about aluminum vs. copper here.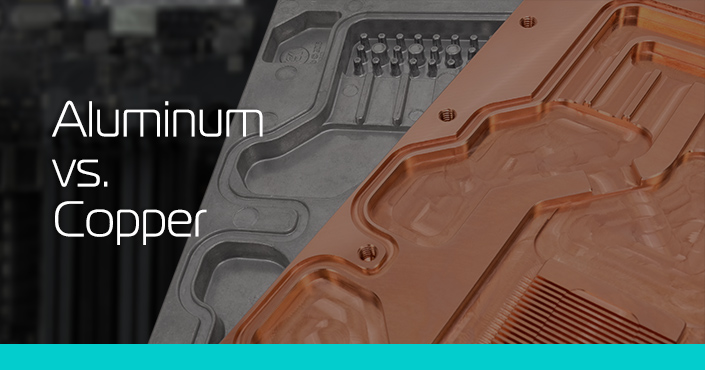 Customizable Fluid Gaming kits
One last thing for the end. In the near future, you are also going to be able to fully customize your EK Fluid Gaming kit! You will be able to choose the CPU or GPU (or both) water block, radiator size, the color of coolant, color of fittings and much more. Follow us on our social media channels and subscribe to our newsletter to stay in the loop!


EK Fluid Gaming kits
EK Fluid Gaming kits are 100% designed and made in Slovenia, Europe and are already available for purchase directly through the EK webshop, exclusively through Newegg in the US, and Caseking.de and OCUK in Europe. The manufacturer's suggested retail prices (MSRP) excl. VAT are listed below.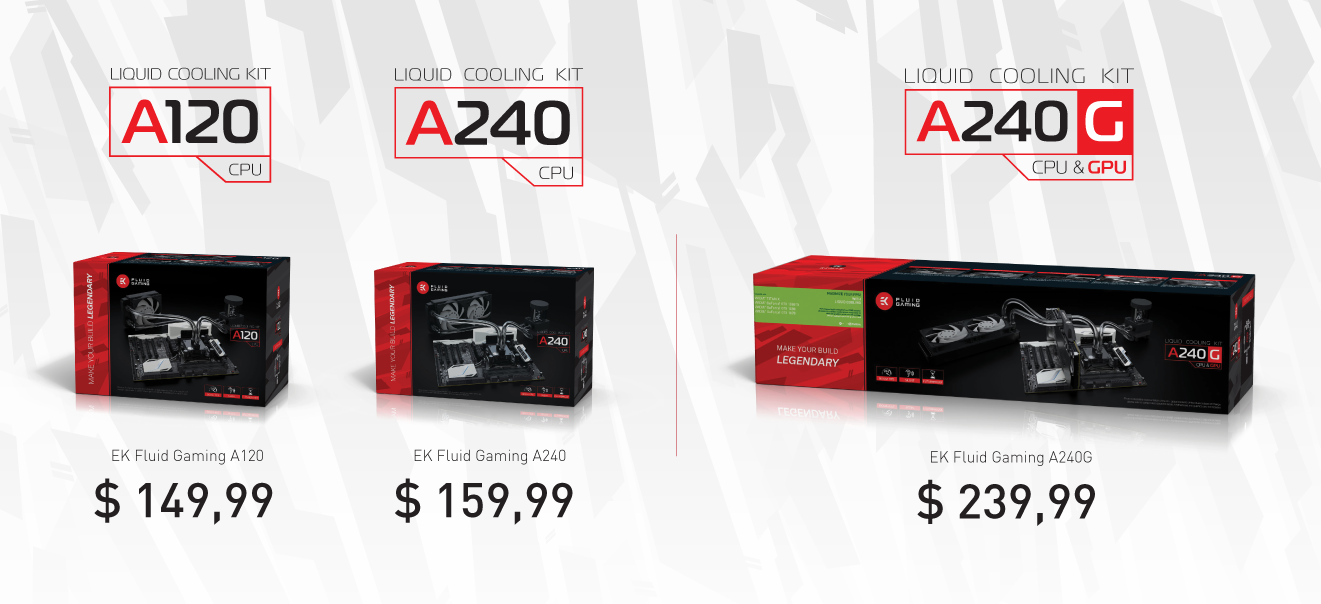 P.S.: More information about the anticipated EK-MLC will be revealed soon!