EK Is Fully Compatible With LGA 1200 Socket Motherboards
EK®, the leading computer liquid cooling gear manufacturer, is happy to announce that all current 115x compatible CPU water blocks are also compatible with the new Intel® LGA 1200 socket, utilized on motherboards supporting the 10th generation of Intel Core processors. The new socket was very recently launched along with the Z490 motherboards that support the latest Comet Lake-S Intel processors. The compatible products are Intel versions of EK-Supremacy Classic, EK-Quantum Velocity, and EK-Quantum Magnitude 115x water blocks. The cooler mounting hole pattern for LGA 1200 has the 75x75mm spacing, which is identical to the older 115x sockets.

LGA 1200 was designed as a replacement for the LGA 1151 (also known as Socket H4). LGA 1200 has 1200 protruding pins to make contact with the pads on the processor. It uses a modified design of LGA 1151 with 49 extra pins on it, improving its power delivery and offering support for future incremental I/O features. Pin 1 position remains the same as it was in previous generation processors. Still, it has shifted socket keying to the left (it used to be on the right), ultimately making Comet Lake processors incompatible both electrically and mechanically with previous sockets.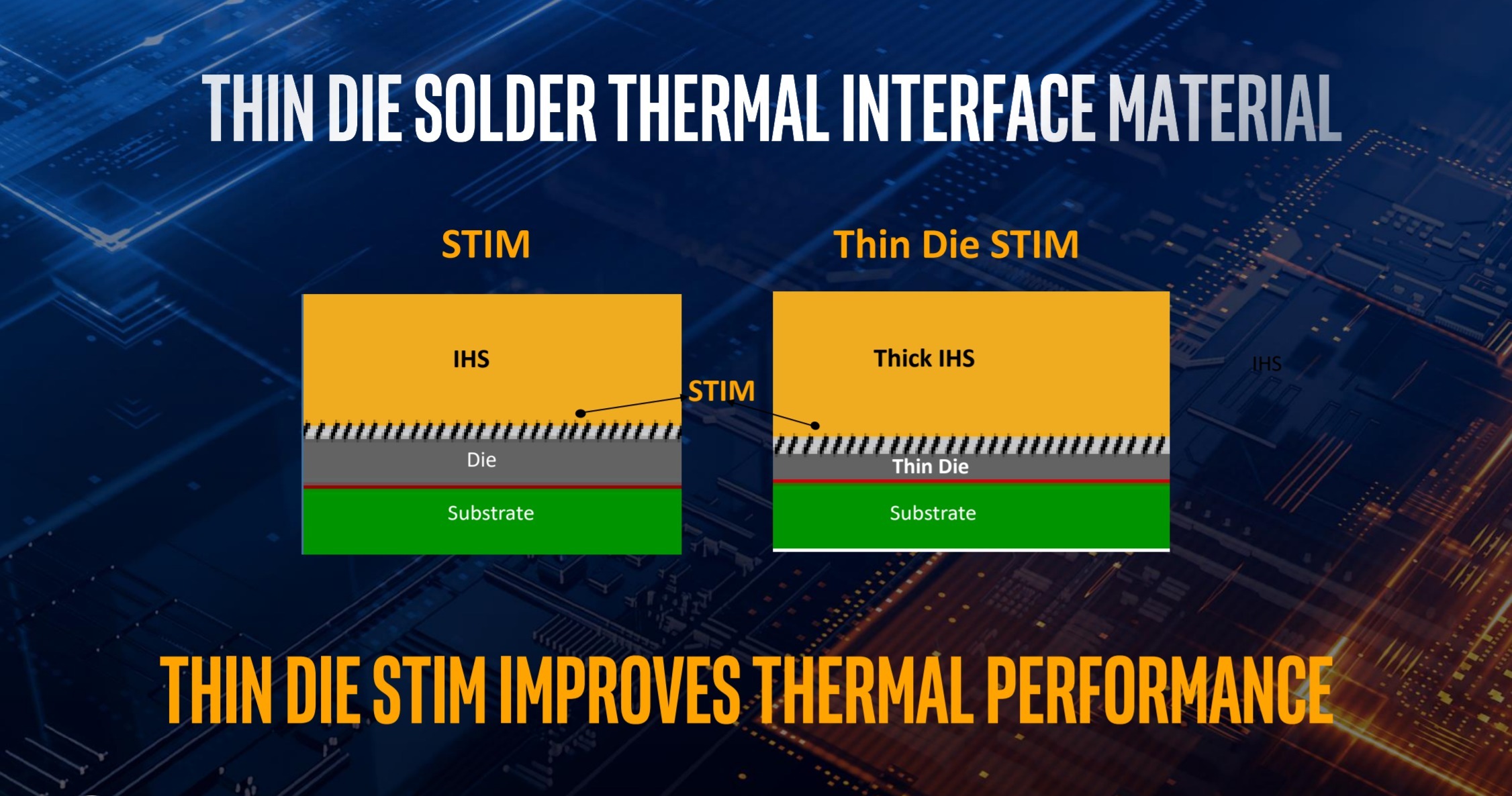 Image officially provided by Intel
While the die itself on the 10th generation Intel Core processors is lower, a thicker IHS compensates for it by leaving the overall height of the package identical to the 115x series CPUs allowing for full compatibility with coolers made for 115x sockets. The silicone die is now thinner, which lowers thermal insulation, and the thicker copper IHS will help transfer more heat away from the die and into the CPU block of your choice. Those who intend to use direct die cooling should be cautious of these die height changes!
LGA 1200 Compatible CPU Water Block Lineup
Several different versions of the EK-Quantum Velocity and EK-Quantum Magnitude CPU water blocks are available and guaranteed to be LGA 1200 compatible:

Both the 12V 4-pin RGB and the addressable 5V 3-pin D-RGB versions of these CPU water blocks are compatible with popular RGB sync technologies from all major motherboard manufacturers. The D-RGB versions can also be controlled with the EK-Loop Connect controller.

You can always check the compatibility of EK water blocks by using EK Cooling Configurator database where compatible motherboards are being added to the list on a daily basis: