EK at the SC21 Conference: Liquid Cooling Is the Future of High-Performance Computing
EK®, the leading computer liquid cooling solutions provider, is attending SC21, one of the biggest international conferences on high-performance computing. In addition to showcasing its line of fully liquid-cooled, high-performance workstations at the event, EK has also been invited to host a presentation on the topic of Green Computing at the SC21 Exhibitor Forum.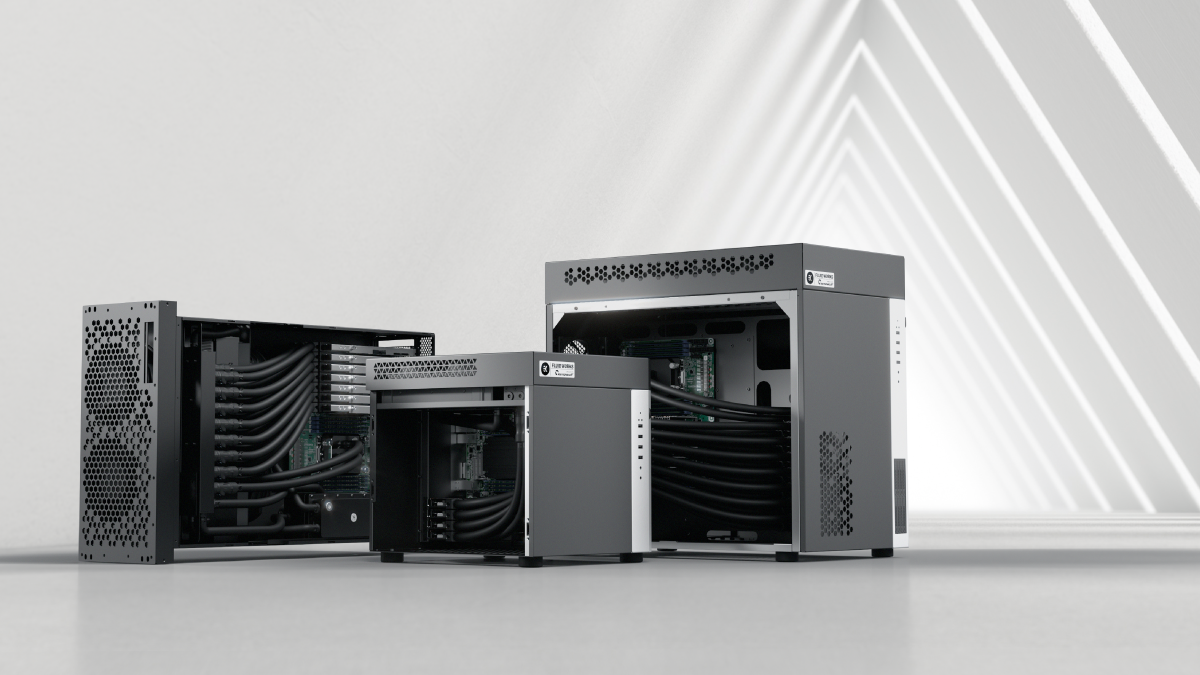 SC21, the International Conference on High-Performance Computing, Networking, Storage, and Analysis
SC, also known as Supercomputing, is one of the largest high-performance computing conferences in the world. It offers amazing insights into the future of computing through spectacular exhibits, panels, talks, workshops, and other exciting experiences such as using the SCinet, SC's high-capacity network. This year's conference will take place from November 14-19, 2021, in America's Center, St. Louis (MO), USA.  
For more information about the SC21 event and registration, please visit https://sc21.supercomputing.org/.  
EK at SC21
EK is proud to be one of the presenters in this year's Exhibitor Forum. Sandi Logar, the Head of the Enterprise Business Unit at EK, will offer interesting insights into how liquid cooling is a vital part of high-performance computing's future and the global efforts for preserving the world we live in.  Don't miss his presentation "Addressing the Challenge of Efficient, Scalable, and Green Thermal Management of Future High-Performance Computing" on November 17th at 2 pm CST. 
In addition to the Exhibitor Forum presentation, EK will also have a booth at the event. Booth #1833, located in the Exhibit Hall 3 of America's Center, will offer thousands of visitors the opportunity to discover and test the power of liquid cooling in EK Fluid Works workstations. A special offer will be available as well – a free modular cooling unit with every pre-order of the EK Fluid Works X7000-RM rack-mountable workstation. 
Visit https://www.ekfluidworks.com/supercomputing-2021 to get more information and updates about EK's presence at SC21.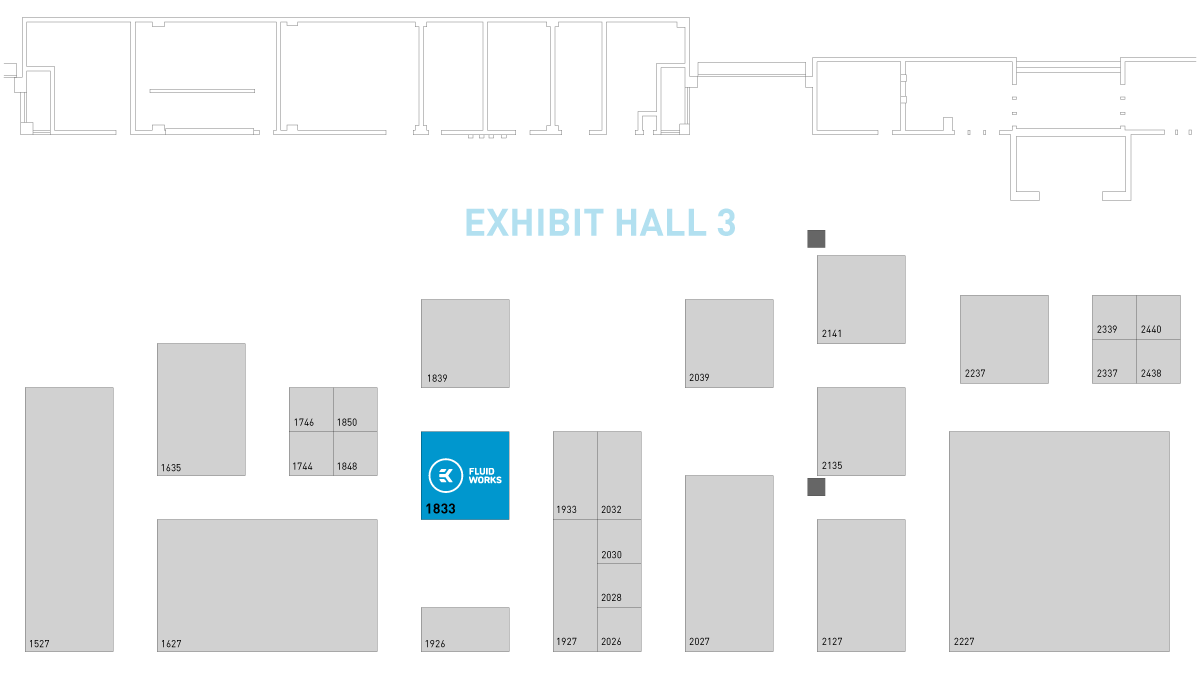 Liquid Cooling in High-Performance Computing
Various global industries and professionals working in them are in need of more efficient computational power. To accommodate increasing demands, the power density of chips and their heat generation have increased beyond the practical limits of air cooling. Water or glycol-based coolants offer several times higher heat conductivity and specific heat capacity, enabling the chips to stay cooler and run more reliably under heavy workloads. Liquid cooling is the future of high-performance computing.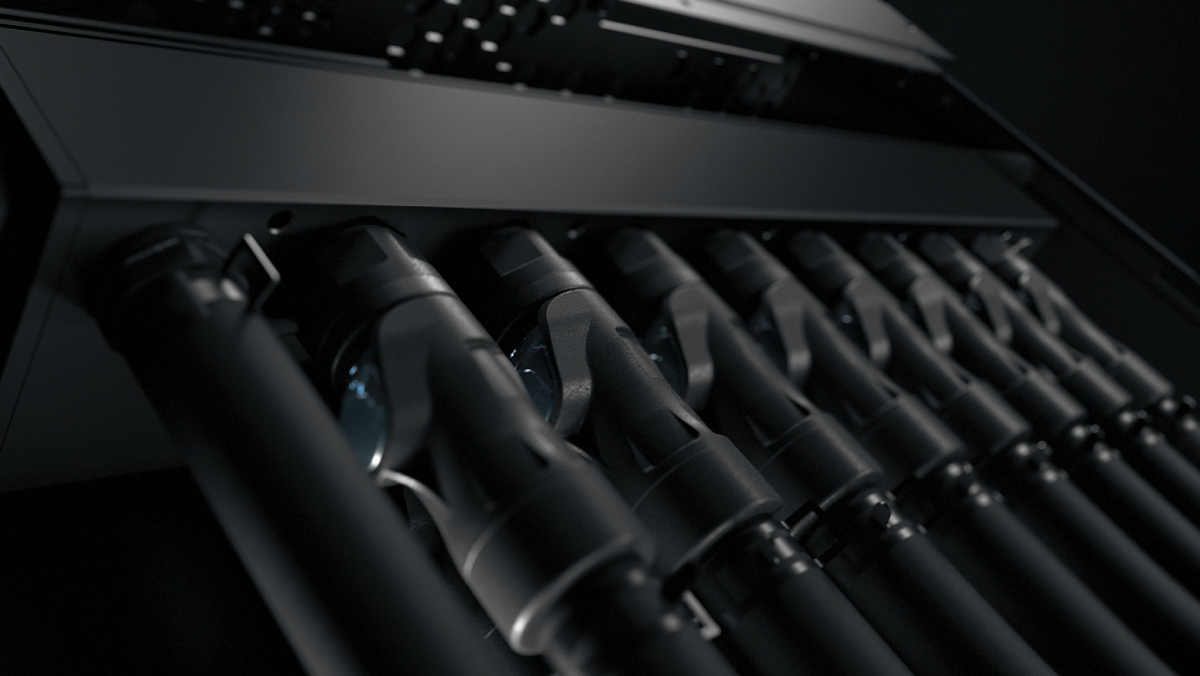 EK Fluid Works Professional Workstations
Fully liquid-cooled professional workstations can handle the intensive computing workloads that drive progress in the modern world. The EK Fluid Works Compute Series has been designed for researchers, deep learning developers, and other professionals who require reliable high-performance computing for their work. 
Professional-grade CPUs and up to seven professional-grade GPUs in combination with highly efficient liquid cooling provide reliable computing power capable of handling the most intensive workloads. Liquid cooling also brings additional benefits such as prolonged lifespan of components and silent operation, making EK Fluid Works workstations the preferred choice of professionals seeking reliable and efficient high-performance computing.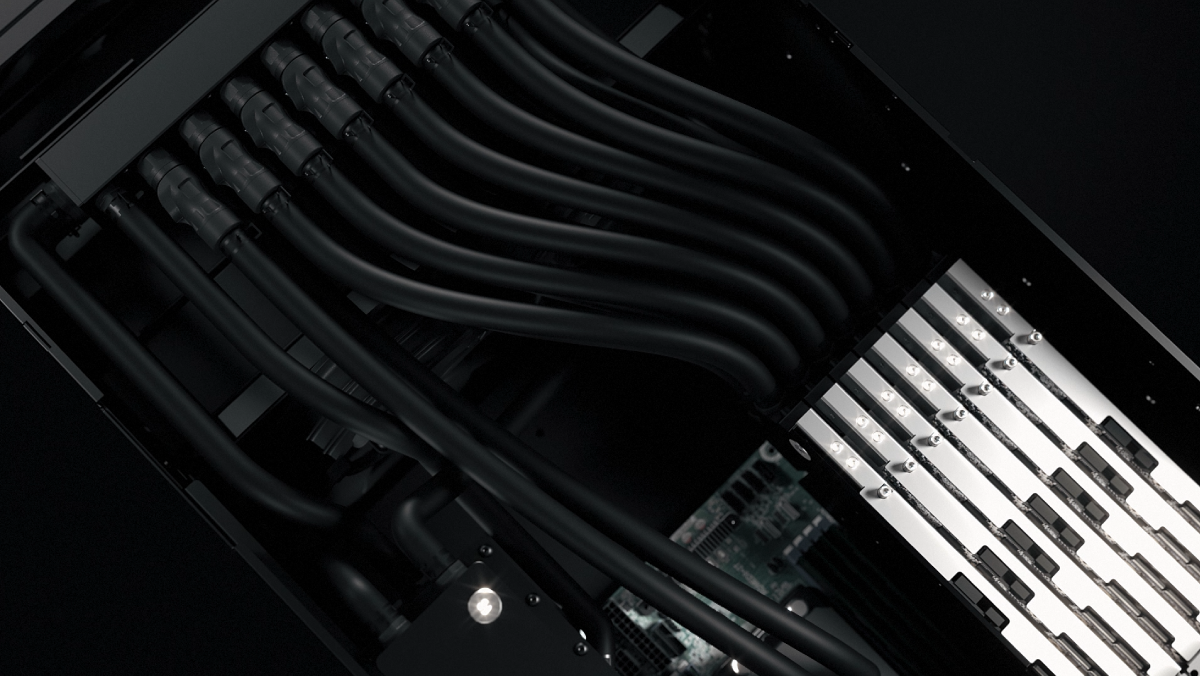 Explore the Potential of Computer Liquid Cooling
The SC21 conference is an excellent opportunity to see liquid cooling in high-performance action; you can drop by EK's booth in St. Louis' America's Center between November 15th and 18th. In the meantime, you can visit https://www.ekfluidworks.com/supercomputing-2021 and sign up for the newsletter to get updates about EK's presence at the event.