EK and MSI Launch Torpedo at the Mainstream Water Cooling Market
EK®, the premium liquid cooling gear manufacturer, and MSI®, a world-leading gaming brand, have partnered up once again to launch the Z690 Torpedo motherboard and a motherboard cooling solution combo. The brand new EK-Mana MSI MAG Z690 TORPEDO EK X D-RGB is based on the latest Z690 chipset and supports Intel® 12th Gen Core™ CPUs. This motherboard offers cooling for the VRM section and the powerful Intel 12th Gen Core series CPUs thanks to the purpose-designed water block.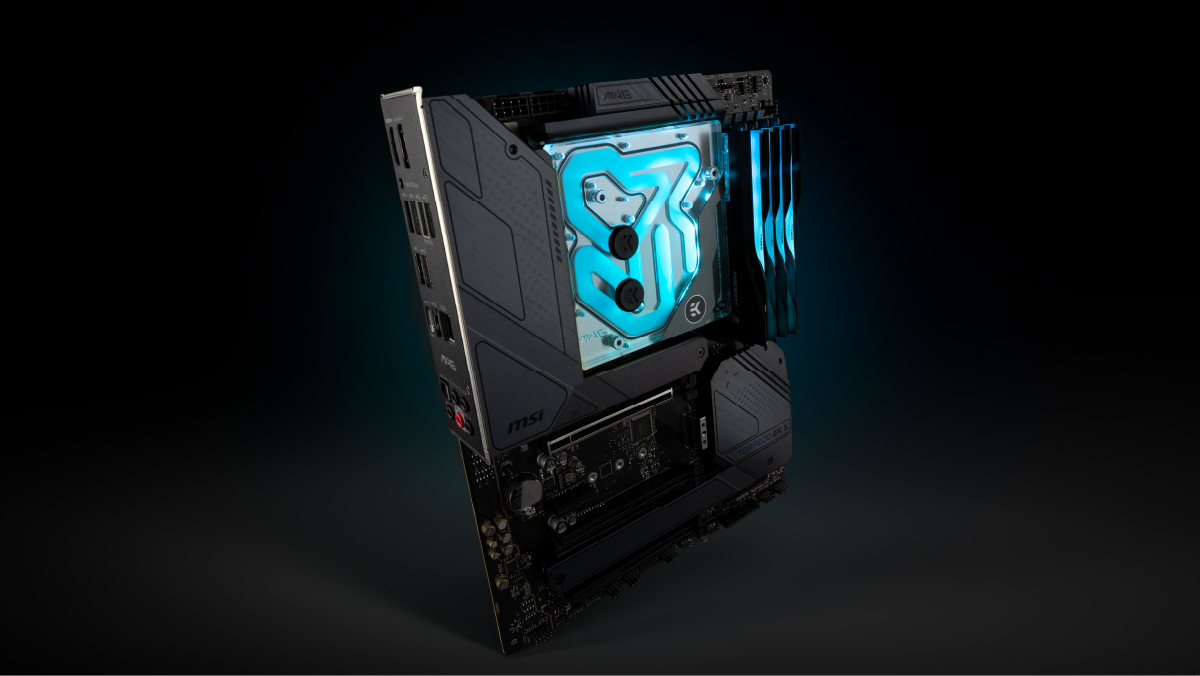 MSI's world-class engineering team and EK's industry-leading thermal engineers embarked on a mission to bring in high-performance, custom loop liquid cooling even closer to the mainstream market.
EK-Mana MSI MAG Z690 TORPEDO EK X
What sets this motherboard apart is the uniquely designed monoblock, or to be more exact, EK-LiteBlock, that doesn't replace the stock heatsink but instead complements it. The water block connects with the pre-installed heatsinks via thermal pads in between them and cools the heatsink instead of the VRM directly. By eliminating parts from a standard monoblock design, production costs have been optimized. Such a design provides sufficient active cooling to the VRM, enabling this motherboard to compete with higher class, more expensive models with no sweat.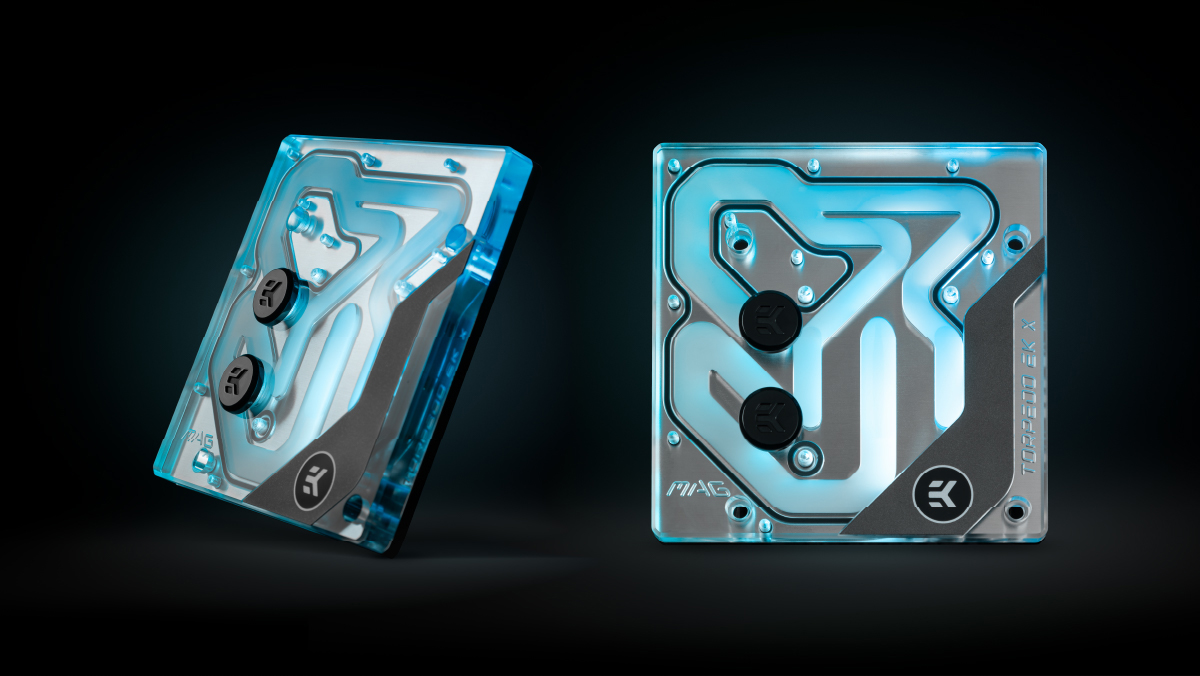 The water block follows the EK-Matrix7 standard, making it seamlessly integrate with upcoming 2nd generation Reflection distribution plates. This means perfect alignment of ports, less time planning the loop, bending tubes, and the end result will still be an epic build.
Targets the Mainstream Segment, but Hits Above Its Weight Class
Even though the MAG Z690 TORPEDO EK X is not at the top of the price category, it's not shy with new technologies. The water block packs a new and powerful CPU cooling engine design, borrowed from the EK-Quantum Velocity² water block, that is specifically tailored for new LGA 1700 socket CPUs. This will ensure top-notch cooling for even the most power-hungry overclocked CPUs.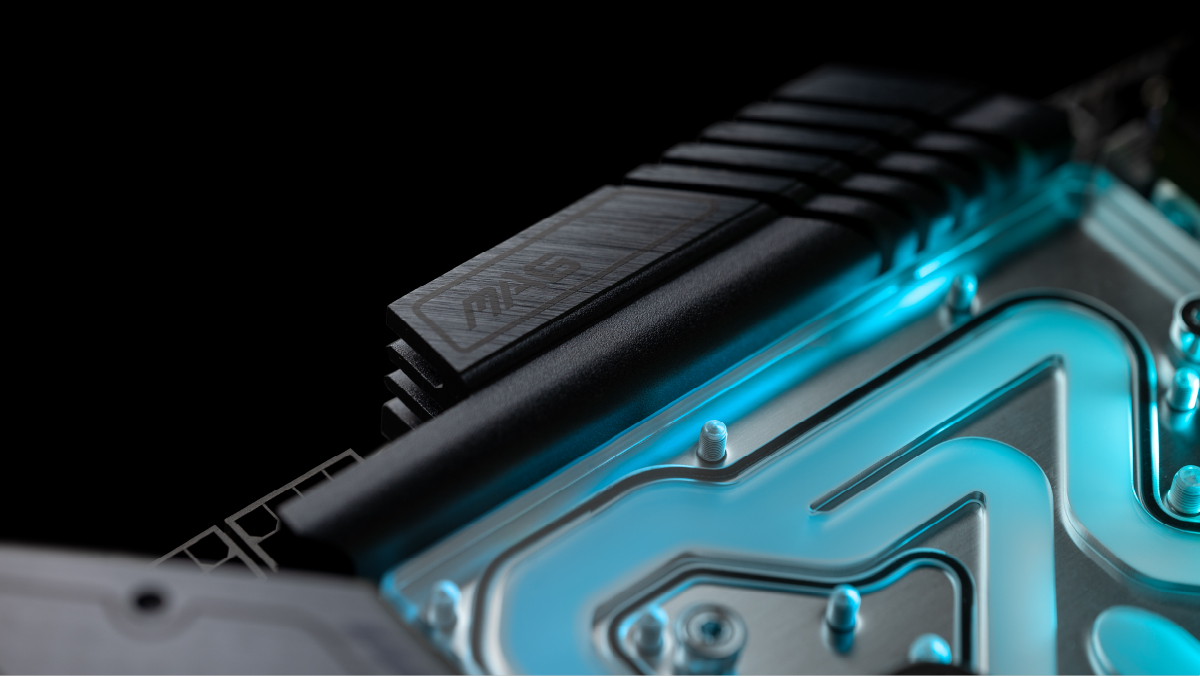 The base of the water block is made of nickel-plated electrolytic copper while its top is made of quality CNC-machined cast acrylic glass material. The nickel-plated brass screw-in standoffs are pre-installed and allow for easy installation.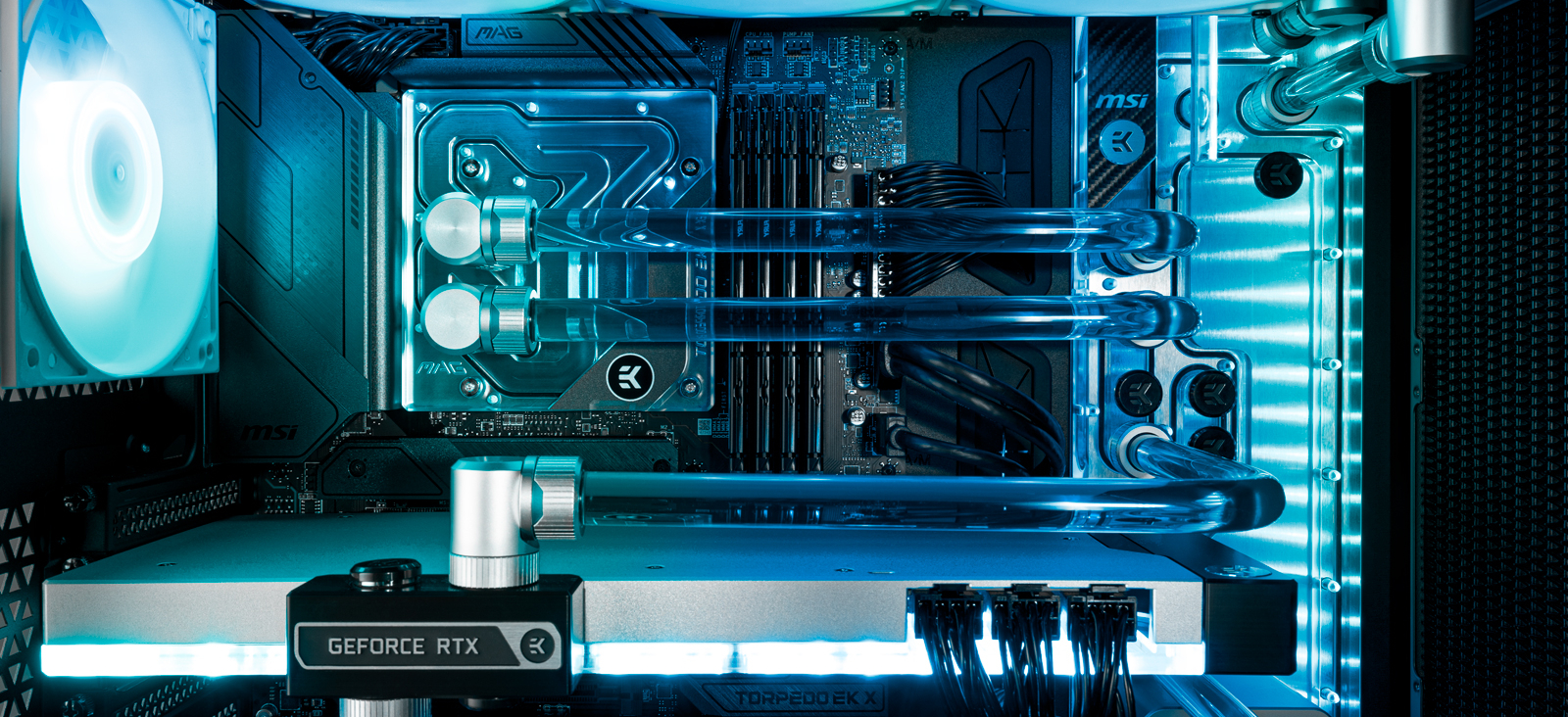 The block is equipped with 3-pin 5V Addressable D-RGB LED strip compatible with the motherboard's 3-pin 5V Addressable D-RGB LED header. The arrow marking on the 3-pin LED connector is to be aligned with the +5V marking on the addressable D-RGB header.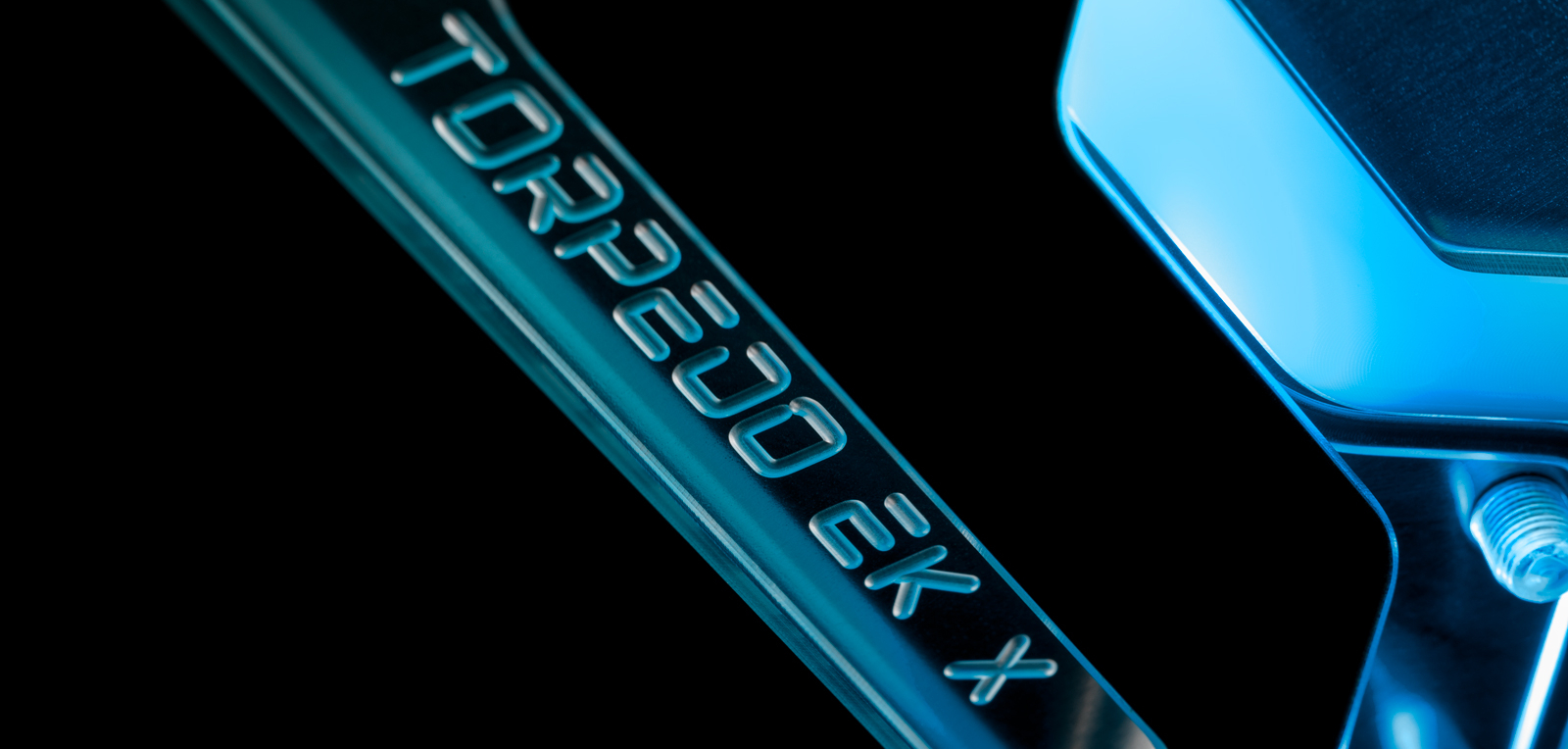 The MSI MAG Z690 Torpedo features a powerful VRM with 16 smart power stages, each rated for up to 70A of power. This will bring precise and stable currents needed for high overclocks on your 12th generation Intel CPU.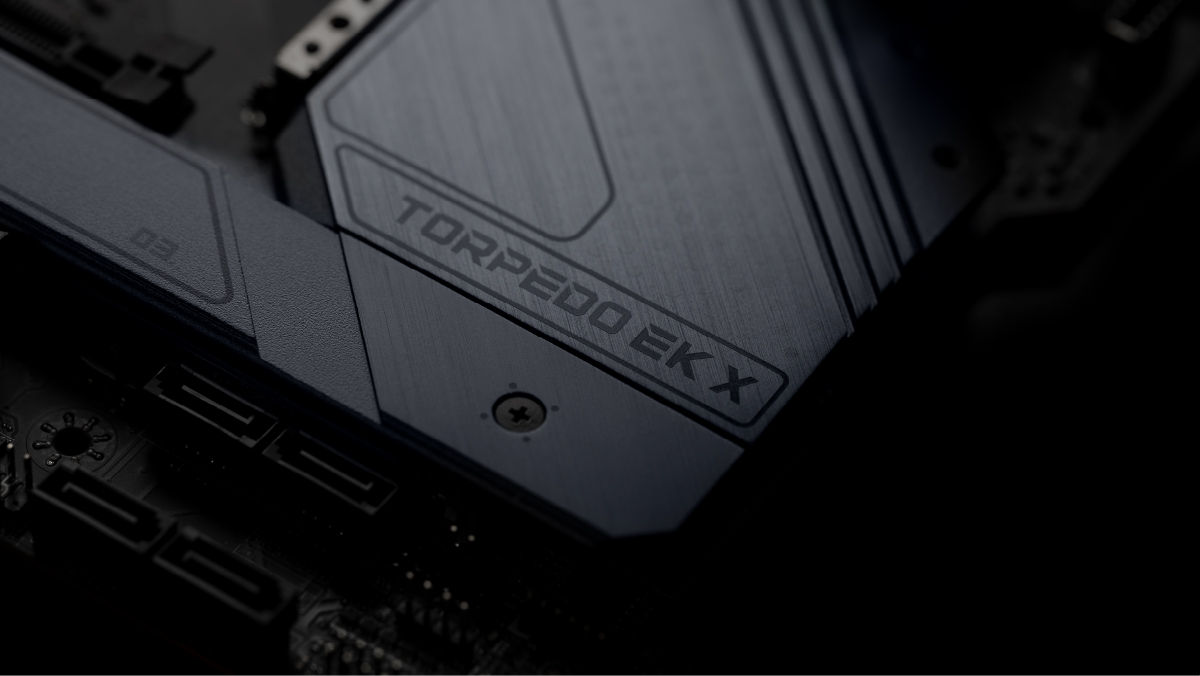 Availability and Pricing
EK-Mana MSI MAG Z690 TORPEDO EK X motherboard with its monoblock is available for pre-order through the EK Webshop and MSI's worldwide retailer network. It is expected to ship out in late February 2022.