E3iO Becomes Official Partner of EK Water Blocks
E3iO, creator of high end custom gaming computers, recently became an official partner of EK Water Blocks, an exclusive international provider of cooling solutions for gaming PCs. As an official EK Water Blocks partner, E3iO can now provide manufacturer's warranties for all EK Water Blocks cooling systems used in the construction of their custom gaming computers.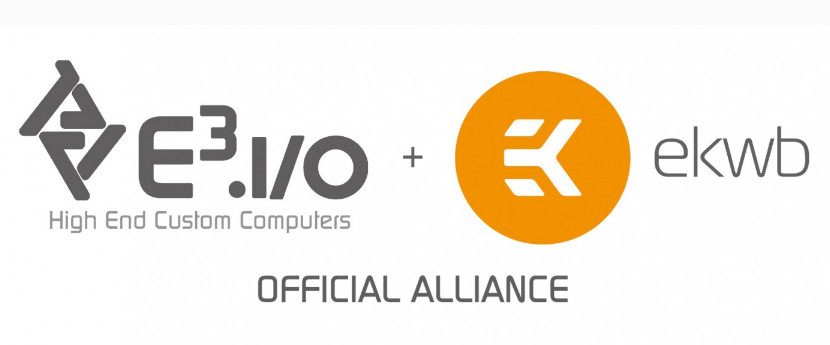 As computer games become more advanced and demand more from the PCs they are played on, air cooling systems have become less effective in cooling graphics cards and CPUs, which are the hottest parts of the computer. With liquid cooling systems like those created by EK Water Blocks, computers are cooled more effectively without the sound of traditional air cooling systems.
For more than 10 years, EK Water Blocks has been the premier international provider of water cooling systems such as water blocks, reservoirs, radiators, pumps, and other accessories. Based in Slovenia, the company uses the most advanced technology for its products while incorporating stunning design for optimal PC aesthetics.
"We are excited about this partnership with E3iO, and looking forward to a strong and successful partnership," said Kat Silberstein, Director of Marketing & Business Development for EKWB. "With EKWB's unparalleled quality of products, and our continuous support of all marketing efforts with E3iO, this partnership will bring both companies towards a productive and successful future."
The aesthetics of the EK Water Blocks cooling systems fit in seamlessly with the mission of E3iO, which is to create not only high performance gaming PCs, but also to produce expertly designed hardware that can be displayed as works of art. E3iO computers are constructed with black steel exteriors and various custom options for colored cathode lighting and cable sleeving.
E3iO utilizes the expertise of master engineers, analysts, developers, managers, and gamers who are among the best in their fields for the design and construction of their PCs. All E3iO computers are constructed by hand in the U.S.A.
For more information about E3iO and their custom gaming PCs, please visit their website at www.E3io.com.