Cyber Monday discounts!
– And for items that are not discounted – use coupon code EKBF10% that is applied on checkout. Discounts last until Tuesday 27th of November 2018.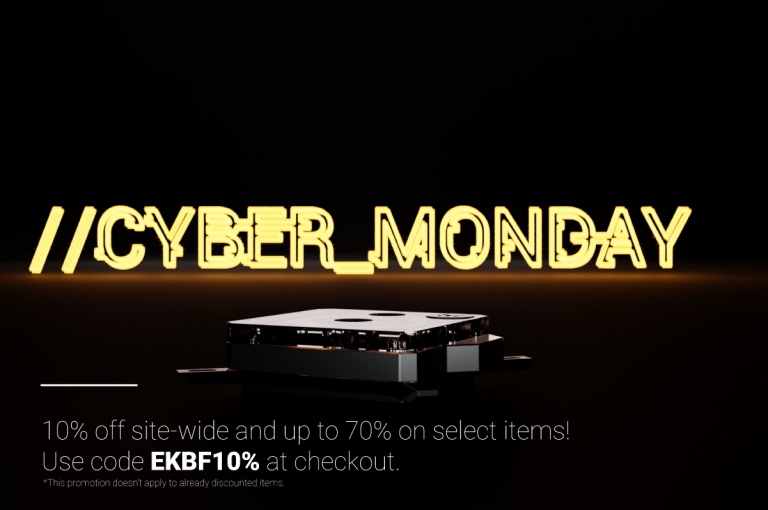 Start off with a simple 10% off of every possible product that you find in the EK webshop, by using the EKBF10% coupon code during checkout! But that is not all. Search the EK webshop for other amazing deals that go up to as much as a 70% discount!
Note: The coupon code will not be applied to products that are already discounted.
Look out for these specific deals:
All fittings ~20% off!
EK-Supremacy CPU Blocks ~20% off!
EK Full Cover Water Blocks ~20% off!
EK-CryoFuel 900mL Premix Coolants ~20% off!
EK-MLC Phoenix Category products, a whopping ~40% off!
Monoblocks, CSQ Series products and other clearance group products from ~50 up to 70% off!
If you have any issues applying the code, contact our lovely support team for help at www.ekwb.com/support
Yours truly, EK Water Blocks