Chipset Water Block for the X570 Aorus Motherboards
EK®, the European premium liquid cooling gear manufacturer, is releasing a unique chipset water block made for Aorus X570 based motherboards – the EK-Quantum Momentum Chipset Aorus X570. This water block completely replaces the PCH (chipset) heatsink and the small fan which is the primary source of the noise. This waterblock-based solution removes a moving part, thus providing a more long term solution with 0 noise and far superior thermal performance. The chipset block is complatible with multiple Aorus X570 motherboards, out of the box.

EK-Quantum Momentum Chipset Aorus X570 – Plexi
This chipset block uses a design with minimal flow restriction while providing ample cooling for a chip that uses up to 15W of power. It is compatible with the following Aorus X570 motherboards:
The mounting is achieved via 4 screws that are screwed in from the back of the board, allowing a smaller footprint and a flat surface on the top side which is made of glass-like Acrylic material. The base plate is CNC machined out of nickel plated high-grade copper.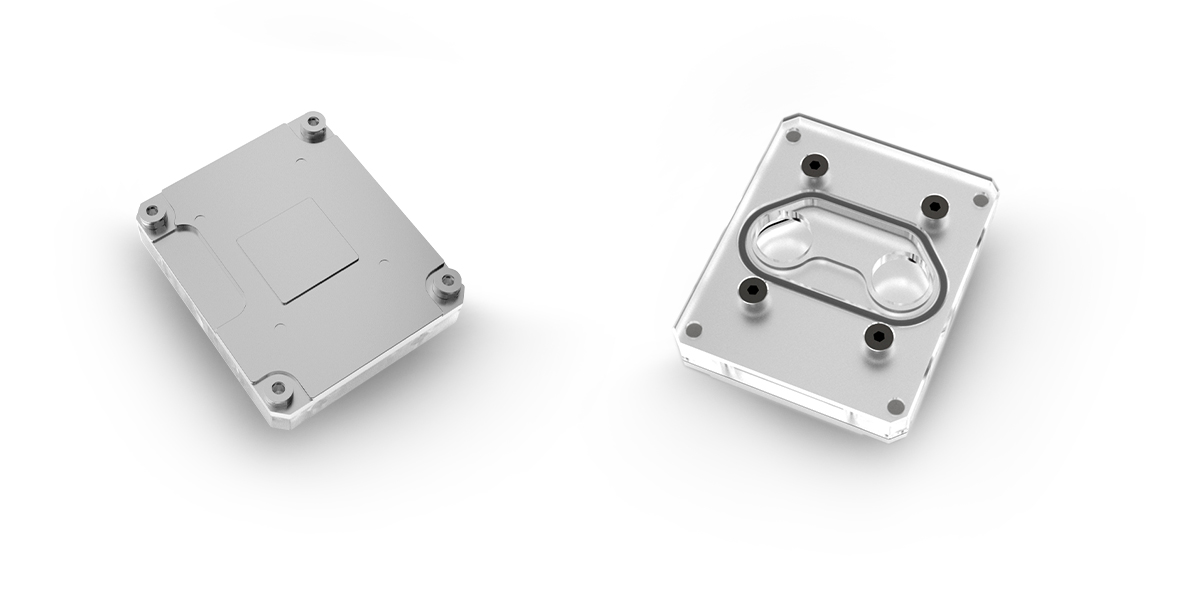 For a full compatibility list, always check the EK Cooling Configurator database where compatible graphics cards and motherboards are being added to the list on a daily basis:
Availability and pricing
EK-Quantum Momentum Chipset Aorus X570 – Plexi water block is made in Slovenia, Europe and is available for pre-order through the EK Webshop and Partner Reseller Network. This item is expected to ship out on the 22nd of January 2020. In the table below you can see the manufacturer suggested retail price (MSRP) with VAT included.