All AM5-Compatible CPU Cooling Products by EK Now Available for Pre-Order
EK®, the market-leading manufacturer of high-end water cooling products, informs its customers that all AM4 to AM5 socket upgrade kits are available for order and will be ready for shipping soon!
Compared to AM4 Socket products, the backplate mounting hole pattern remains at 54 x 90mm and uses UNC 6-32 threads, but the AM5 motherboards now feature an integrated CPU-socket backplate. The stock backplate is best kept untouched because its removal would also mean fiddling with the CPU loading mechanism and exposing the socket pins. To avoid such risks, we had to update some of the CPU liquid cooling products, but fear not, as full AM5 compatibility has been achieved for all existing EK products.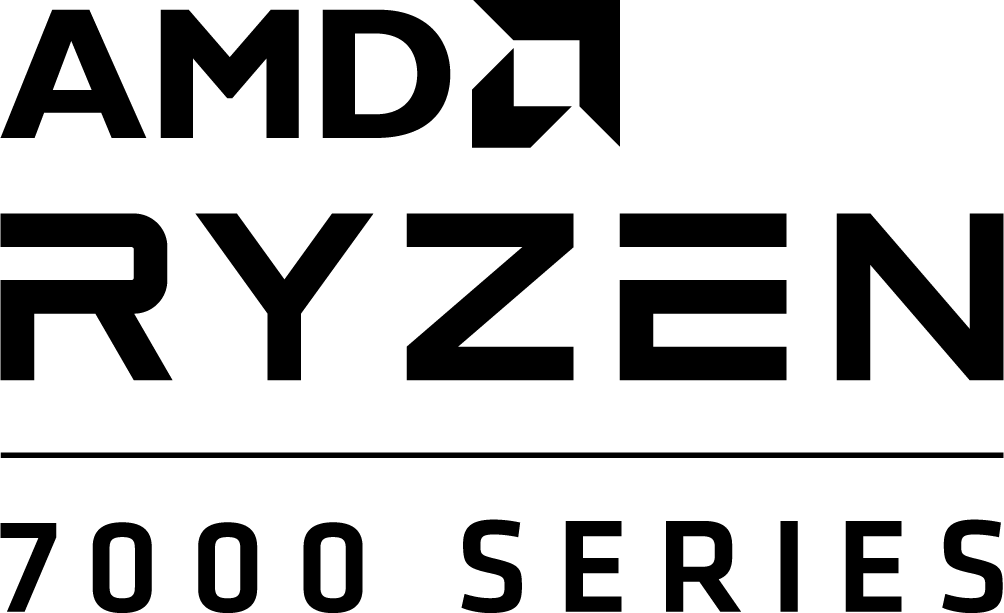 EK-Quantum Velocity AMD
The original Velocity (and now Legacy) water block hasn't been forgotten, as it got its own chance to find a home in future AM5-based builds. EK now provides a set of water block standoffs that work with the integrated AM5 socket backplate – you can order them here – enabling the original Velocity water block to be used on socket AM5 motherboards. These standoffs are now available for pre-order through the EK webshop, and you can get them at a symbolic price. 
Affected EK-Quantum Velocity products: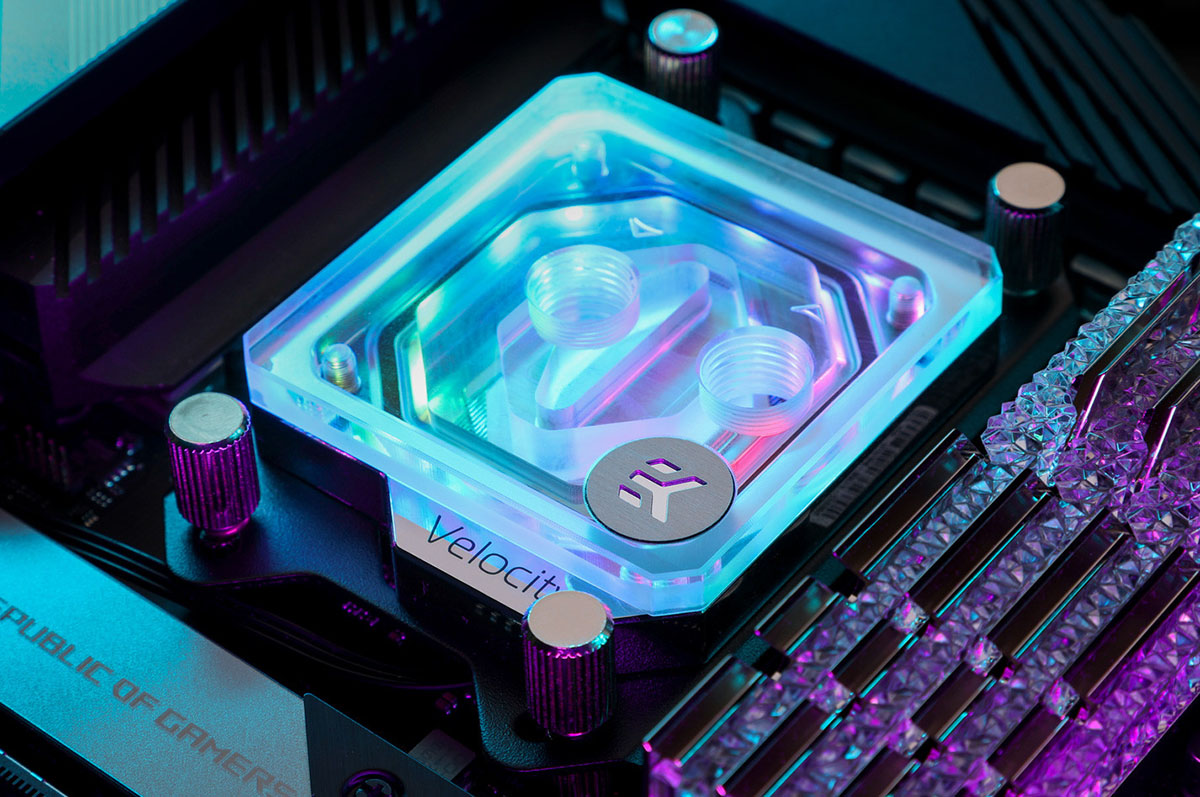 EK-Quantum Velocity² AM4
While Velocity² water blocks are designed to be socket-specific, owners of AM4 water block versions are now offered an upgrade kit to prevent their EK-Quantum Velocity² AM4 water blocks from ending up as paperweight. The upgrade kit – available for pre-order via the EK shop – comes in the form of an EK-ExactMount AM4 to AM5 backplate that requires the customer to remove the stock AM5 backplate from the motherboard. While this practice is not recommended and should be handled by expert users only and at their own risk, it still felt like the right decision to provide our customers with such an option. EK is doing its best to prepare a detailed guide on how the users can perform the backplate swap, minimizing the risk of damaging CPU socket pins. 
Considering the slight difference in coldplate thickness between AM4 and AM5 and the need to fiddle with the CPU socket backplate, it's recommended to simply opt for the AM5 version of the EK-Quantum Velocity² water block. Even AMD itself presented the AM5 socket to be long-lived (2025+), which is another argument supporting this claim. 
Affected EK-Quantum Velocity² AM4 products: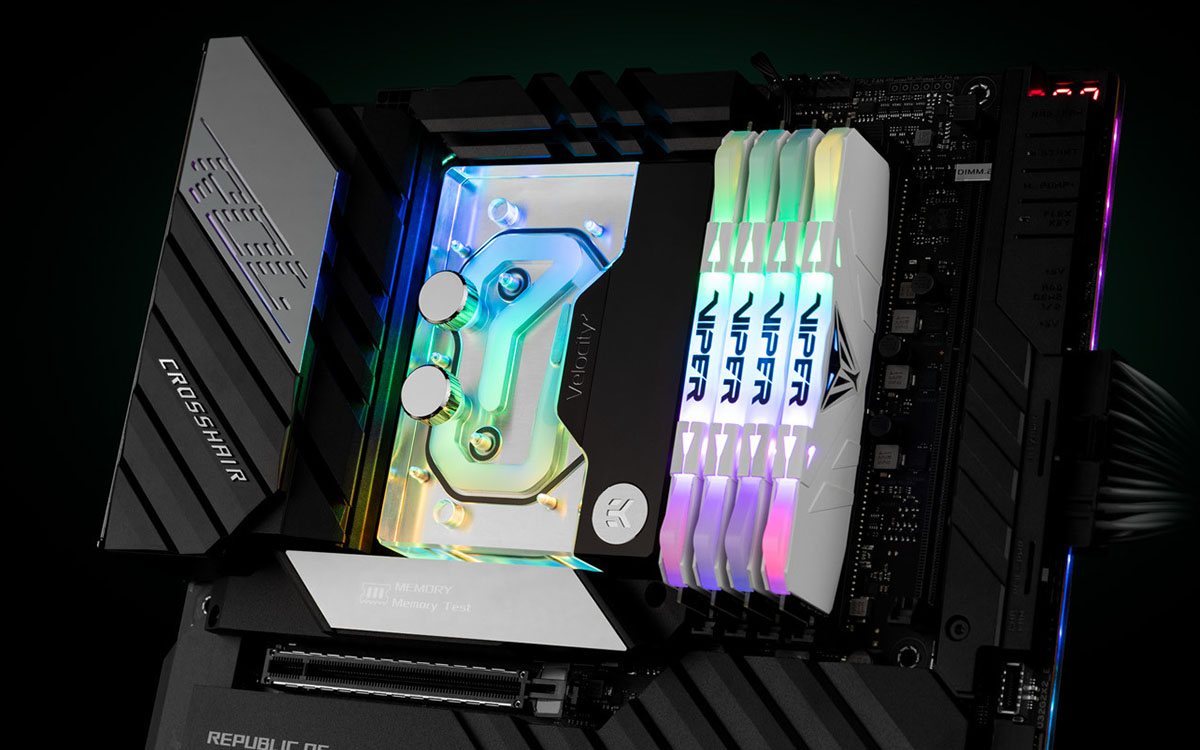 EK-Quantum Magnitude AM4
While Magnitude CPU water blocks are also socket-specific, the AM4 version has no issues handling anything that Ryzen 7000 series CPUs throw at them. EK now provides a set of water block standoffs for the Magnitude, making it compatible with the integrated AM5 socket backplate and thus fit for use on AM5 socket motherboards. These standoffs can now be found within the EK webshop and are available for pre-order at a symbolic price. EK-Quantum Magnitude AM4 water blocks, assembled from this point on, are delivered with the added AM5 compatible standoffs. The product pages are also being updated to address AM5 compatibility. 
Affected EK-Quantum Magnitude AM4 products: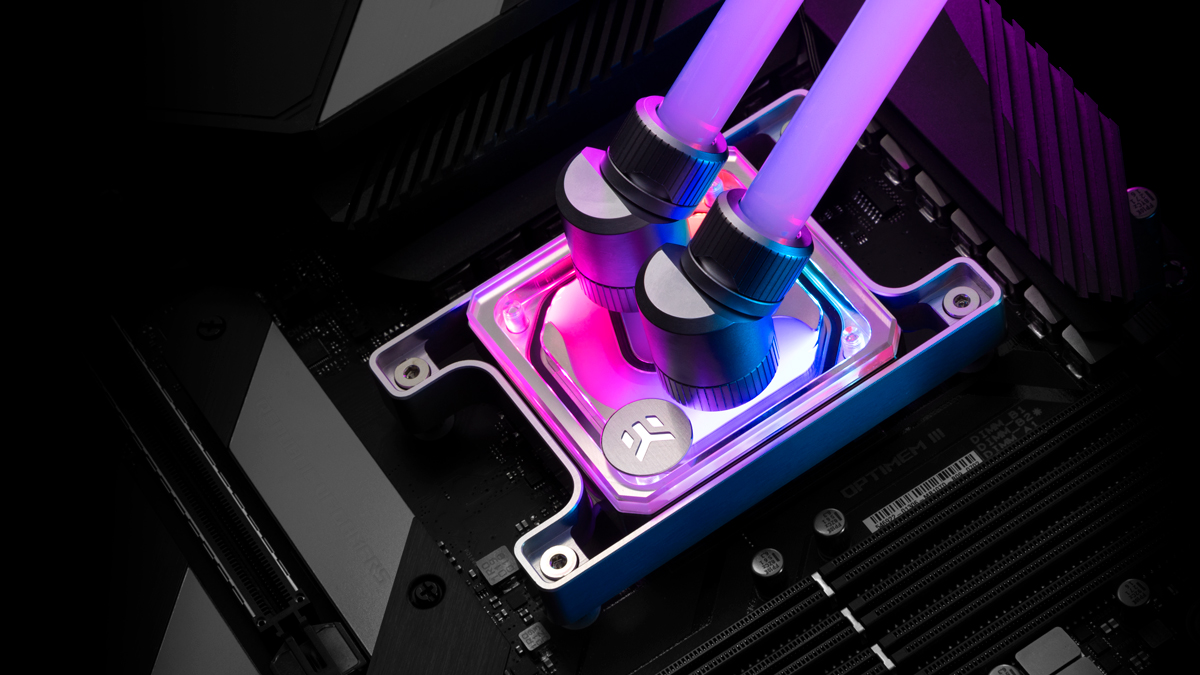 EK-Classic Supremacy
Another Legacy EK product that still packs a punch when it comes to cooling. While the Classic Supremacy AMD water block is EOL, all owners of this water block can directly migrate to socket AM5 motherboards. The offered Classic AMD mounting kit – available via the EK's online store – can transform any Intel-based EK-Classic Supremacy CPU water block into an AM5-compatible product.
EK-Classic AM5 upgrade kit for Intel-Based Supremacy: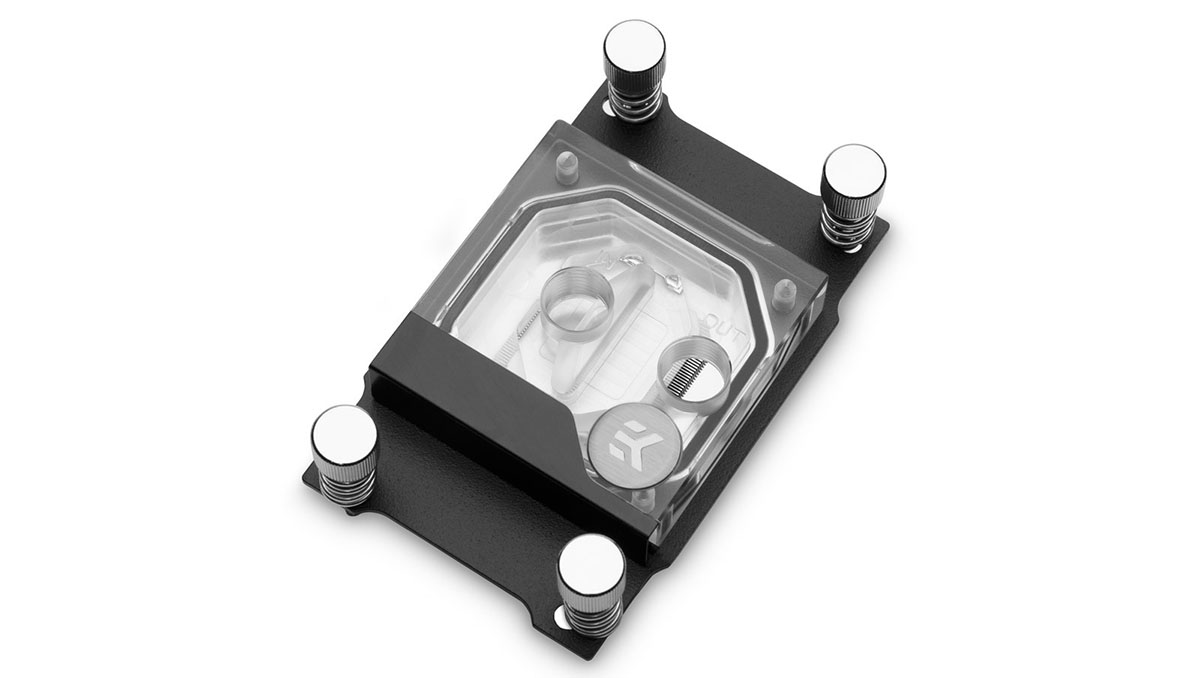 EK-Quantum Velocity² AM5
EK's latest generation CPU water blocks, Velocity², were among the first products to get an AM5-specific model that you can pre-order here. The cooling engine of these AM5-specific water blocks is optimized to get every ounce of cooling possible to push the new Ryzen 7000-series CPUs to new heights.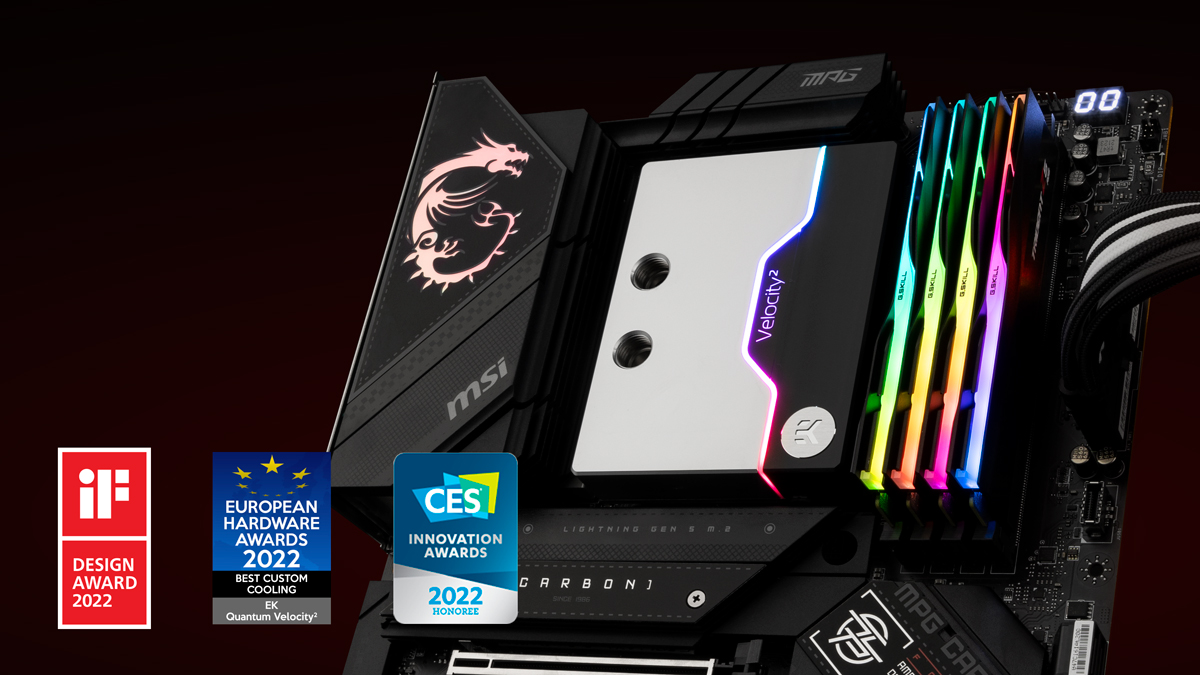 These new mounting systems are a state-of-the-art one-piece product with no additional screws, brackets, backplates, etc. The spring-loaded Torx screws are integrated into the water block and are screwed into the stock backplate of the motherboard by counter-clockwise rotation. We've also implemented another fool-proof mechanism – failsafe stop. When the screws and springs are in the optimal position, they will lock out and prevent the user from over-torquing the water block and potentially damaging their motherboard and/or CPU.   
EK-AIO and EK-Nucleus AIO
All current AIO coolers from the EK product lineup fully support the Ryzen 7000-series processors and Socket AM5 motherboards out of the box and you can get them through the EK webshop here. The integrated UNC 6-32 standoffs are compatible with the new AM5 CPU-socket backplate.
Fully Compatible EK-AIOs:

On top of that, the next generation of EK-Nucleus AIO coolers also fully supports the AMD AM5 socket. The Lux versions of the EK-Nucleus AIOs are now available for pre-order.
Fully Compatible EK-Nucleus AIOs: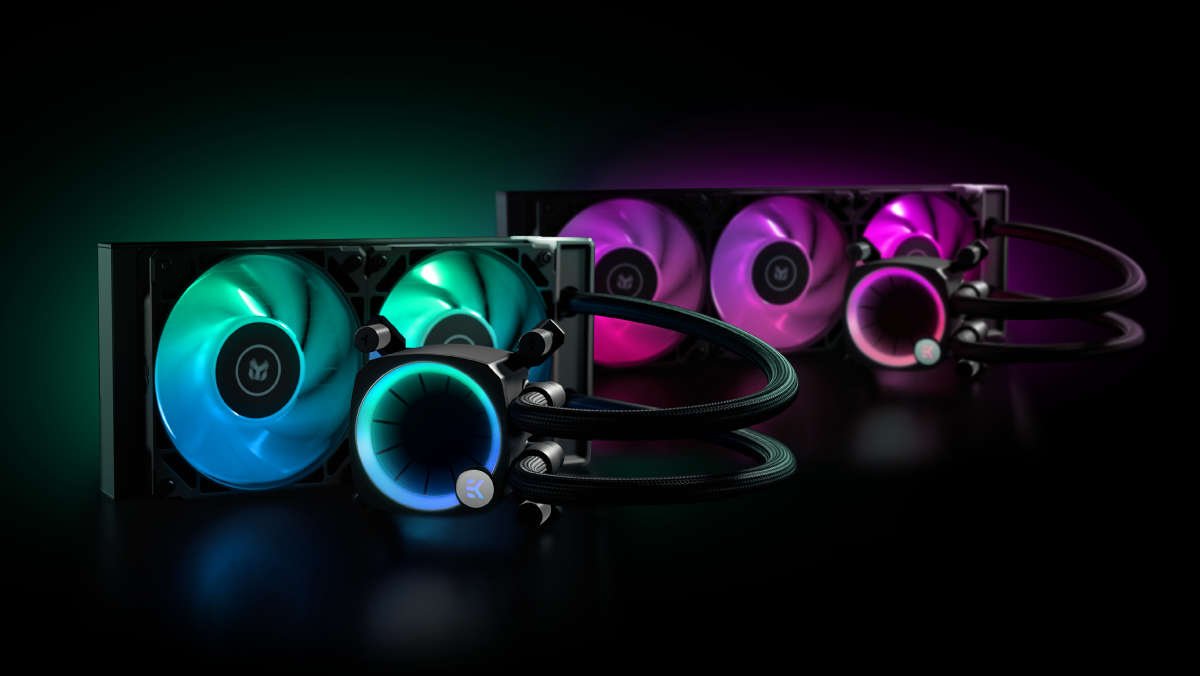 To simplify the search for suitable and compatible water blocks, EK is adding newly released hardware from various manufacturers to the EK Cooling Configurator database, with compatible motherboards being added to the list on a daily basis: 

If there is any unclarity or questions, please don't hesitate to contact the EK Support team directly.