Shop the Loop - Neon Mirage
Step into the world of cutting-edge PC performance and aesthetics with the Neon Mirage fully liquid-cooled PC, packed inside a Lian Li O11D EVO XL case. This remarkable system reaches its full potential thanks to unparalleled cooling power provided by our latest EK-Quantum Reflection² PC-O11D EVO XL distribution plate, complemented by a Momentum² monoblock for the CPU, a Vector² water block for the GPU, and three P420 radiators, among other components.
With this setup, the Neon Mirage is set to establish dominance in the world of water-cooled PCs. Regardless of the GPU or CPU block you choose, achieving a perfectly aligned horizontal straight tubing setup is a walk in the park, all thanks to the EK offset fittings. And with our innovative Matrix7 system that ensures user-friendly installation, this build can be effortlessly assembled by anyone.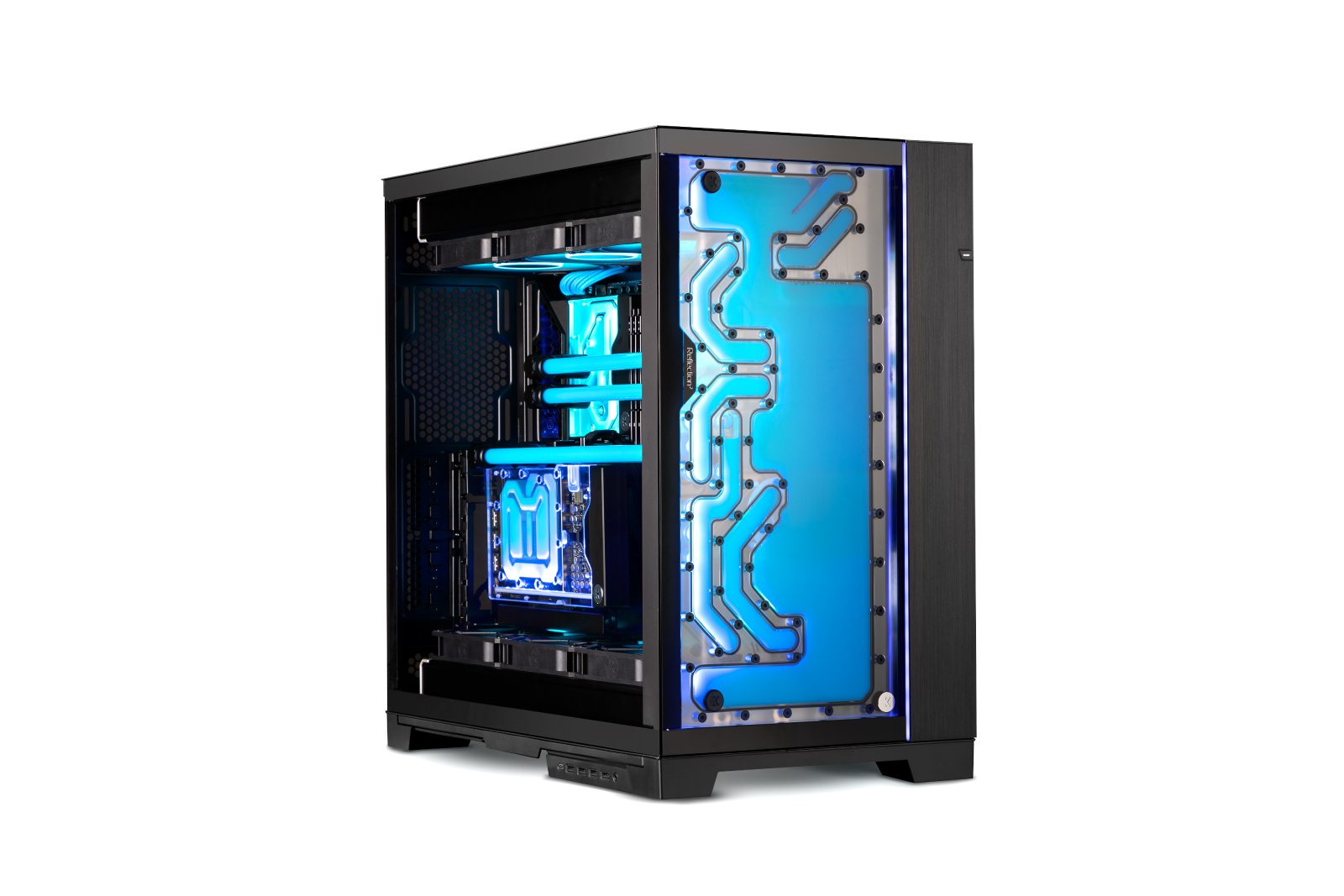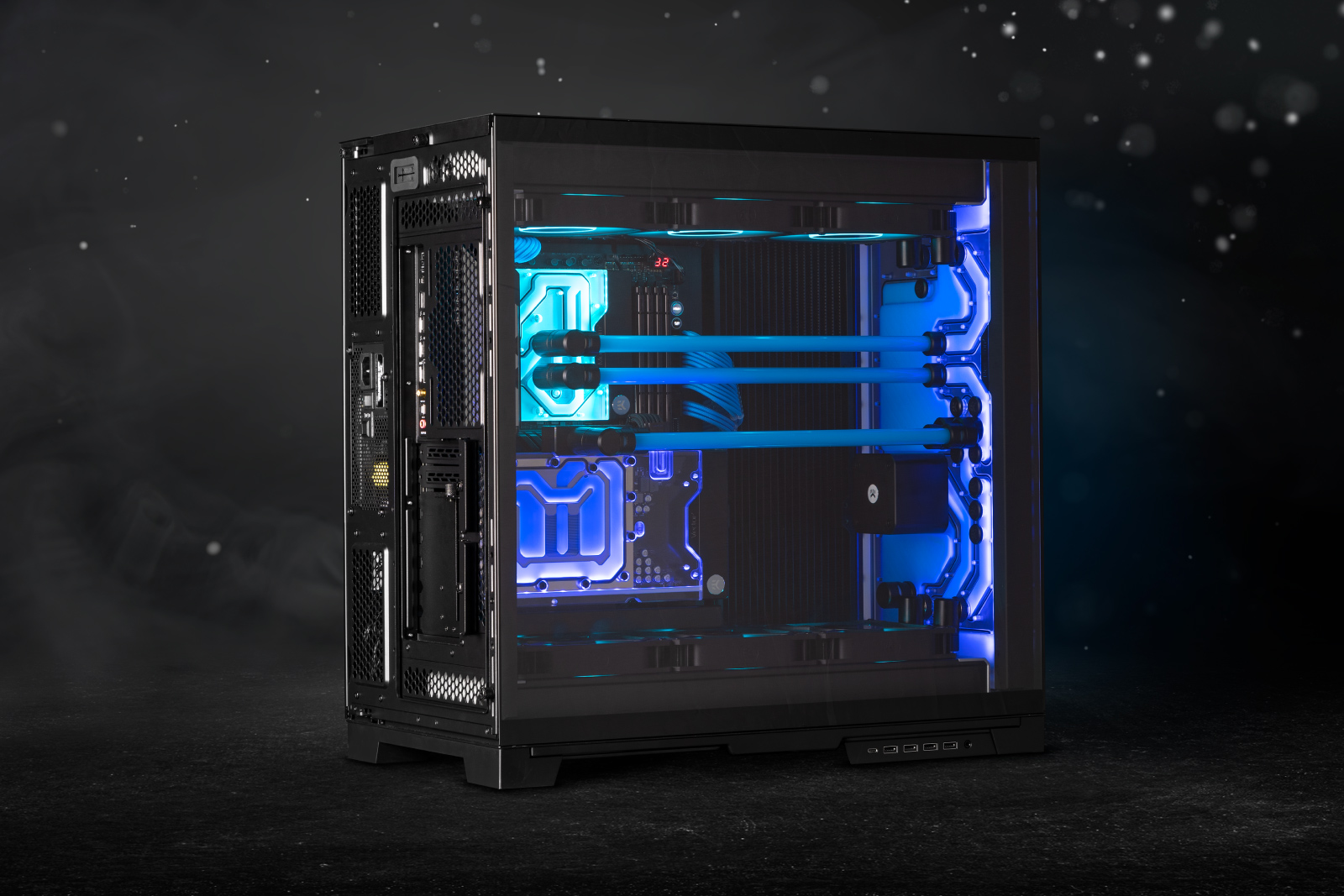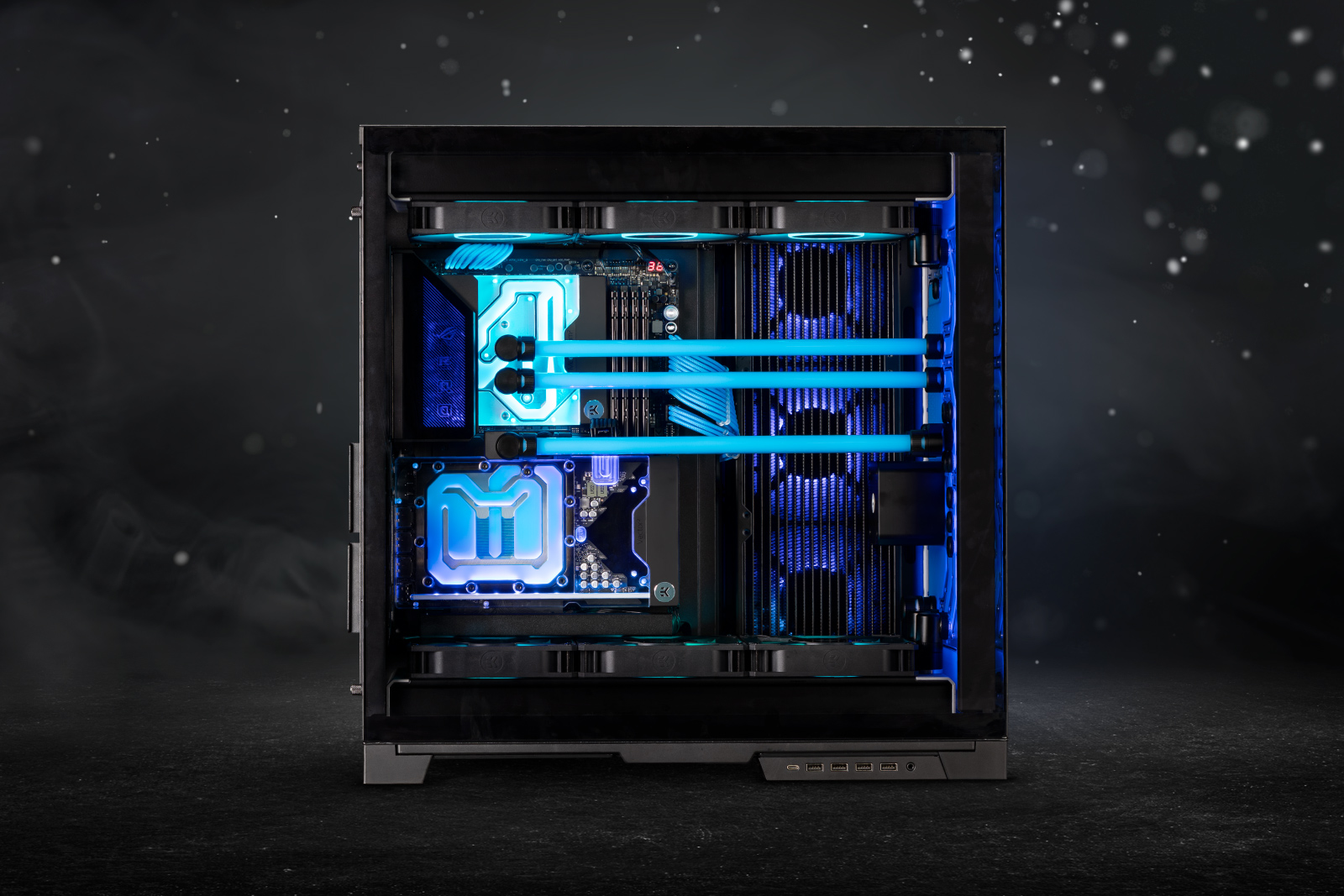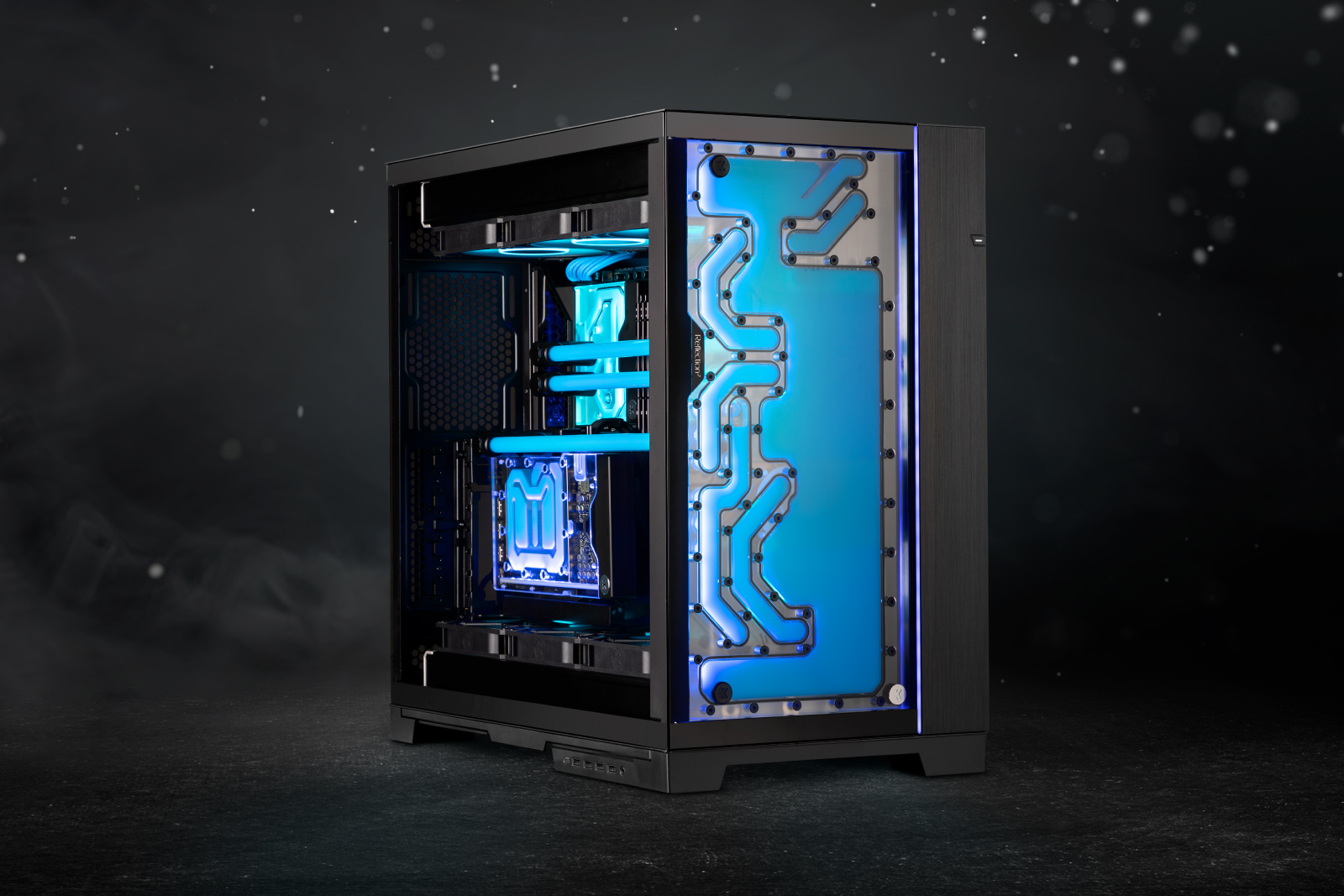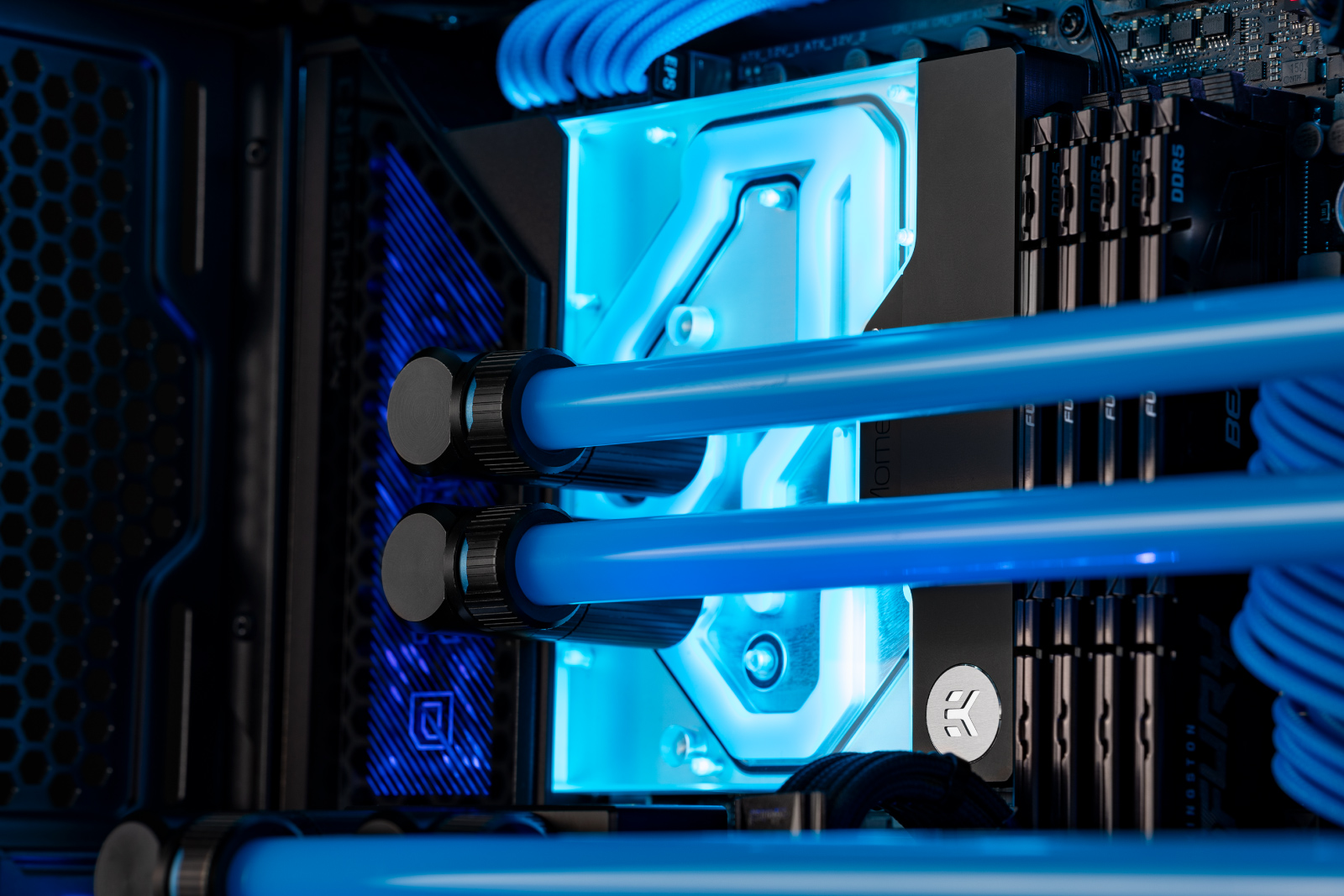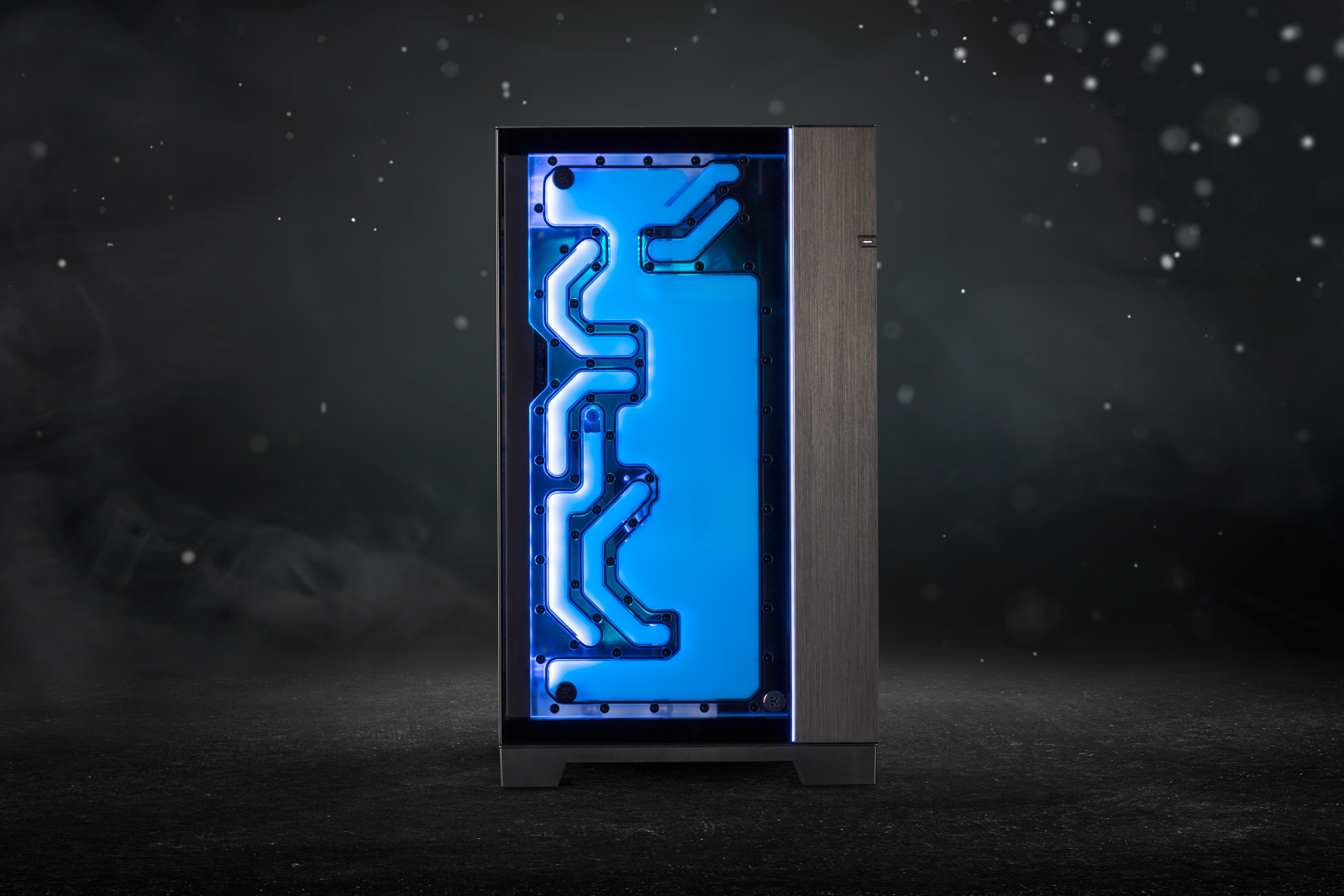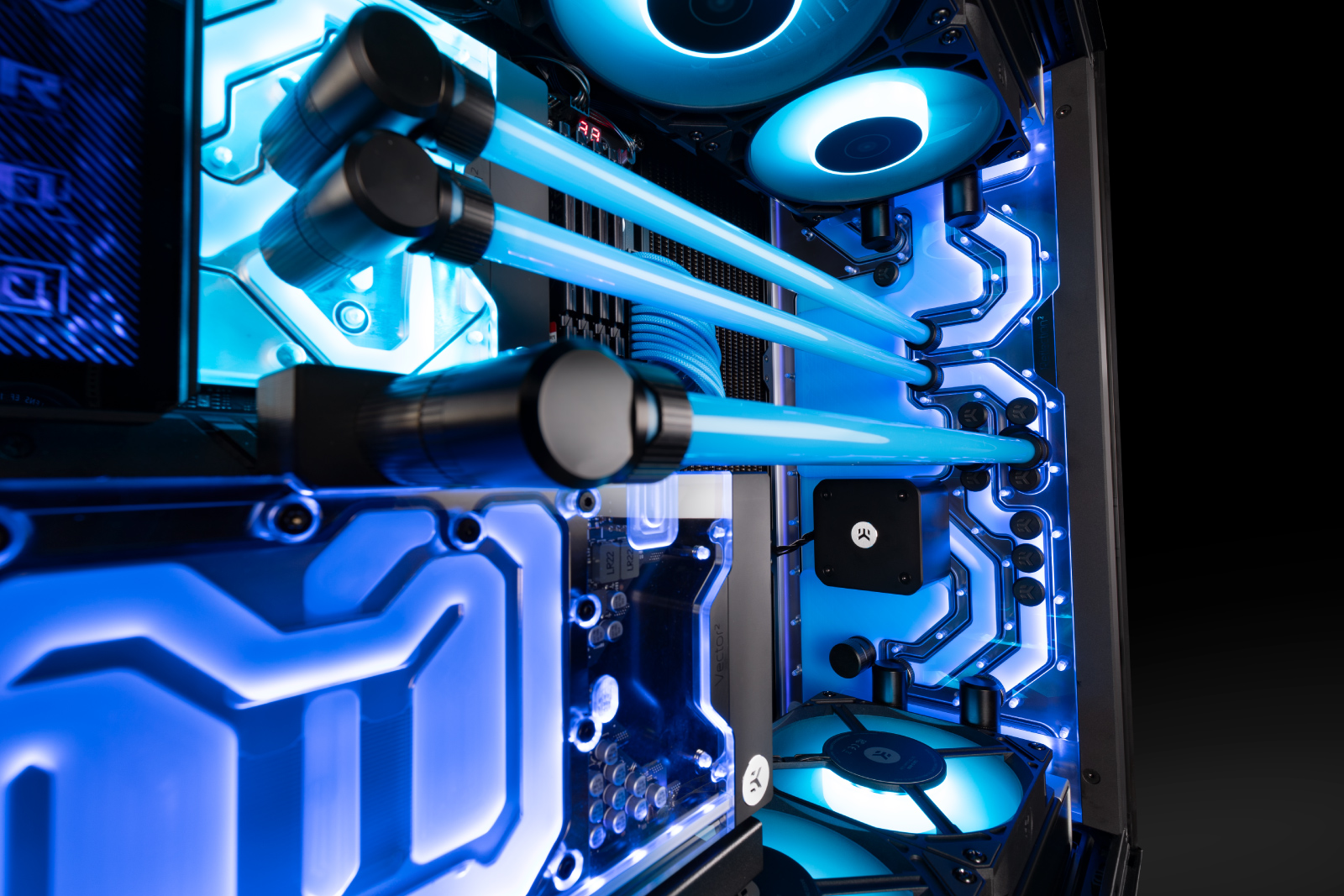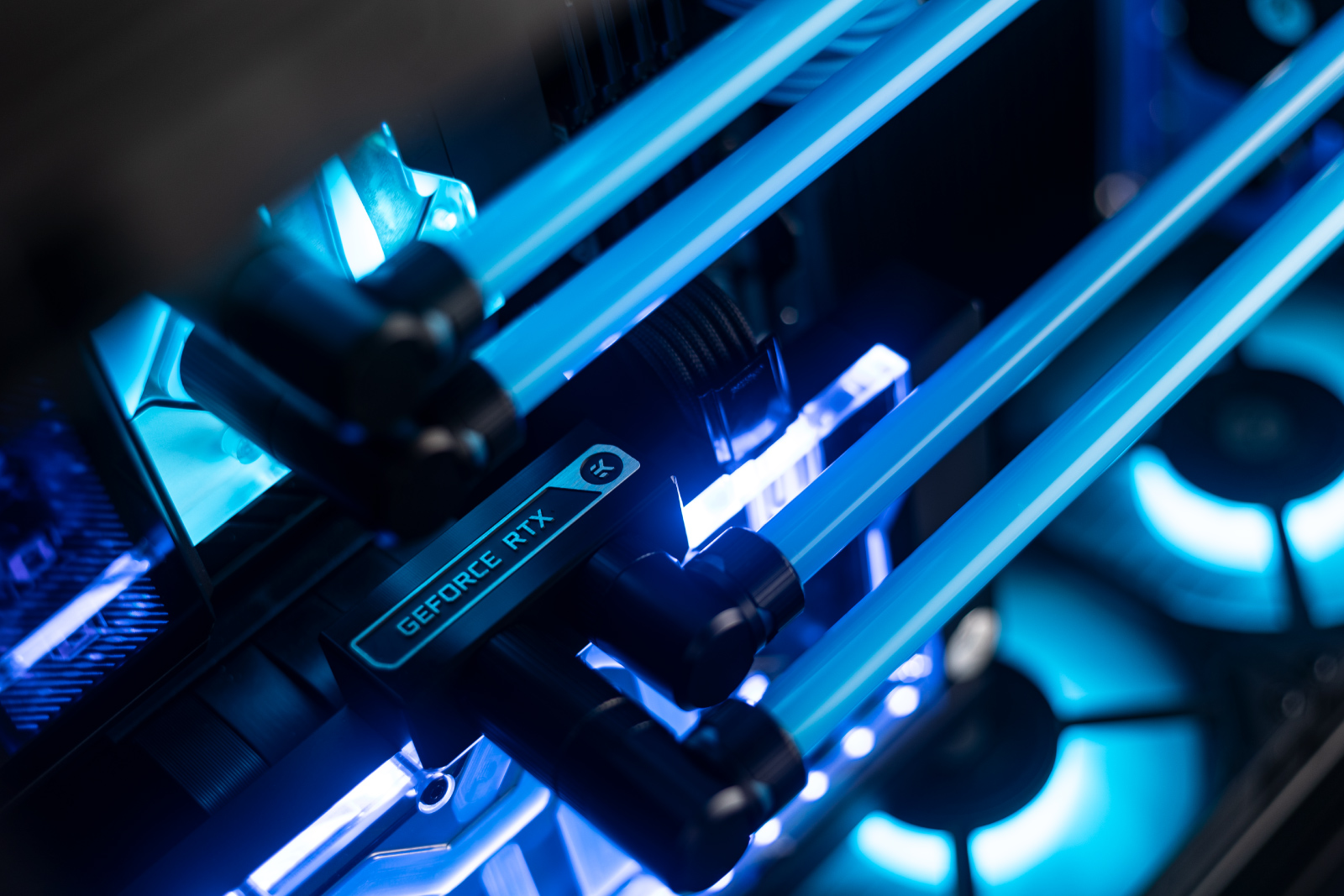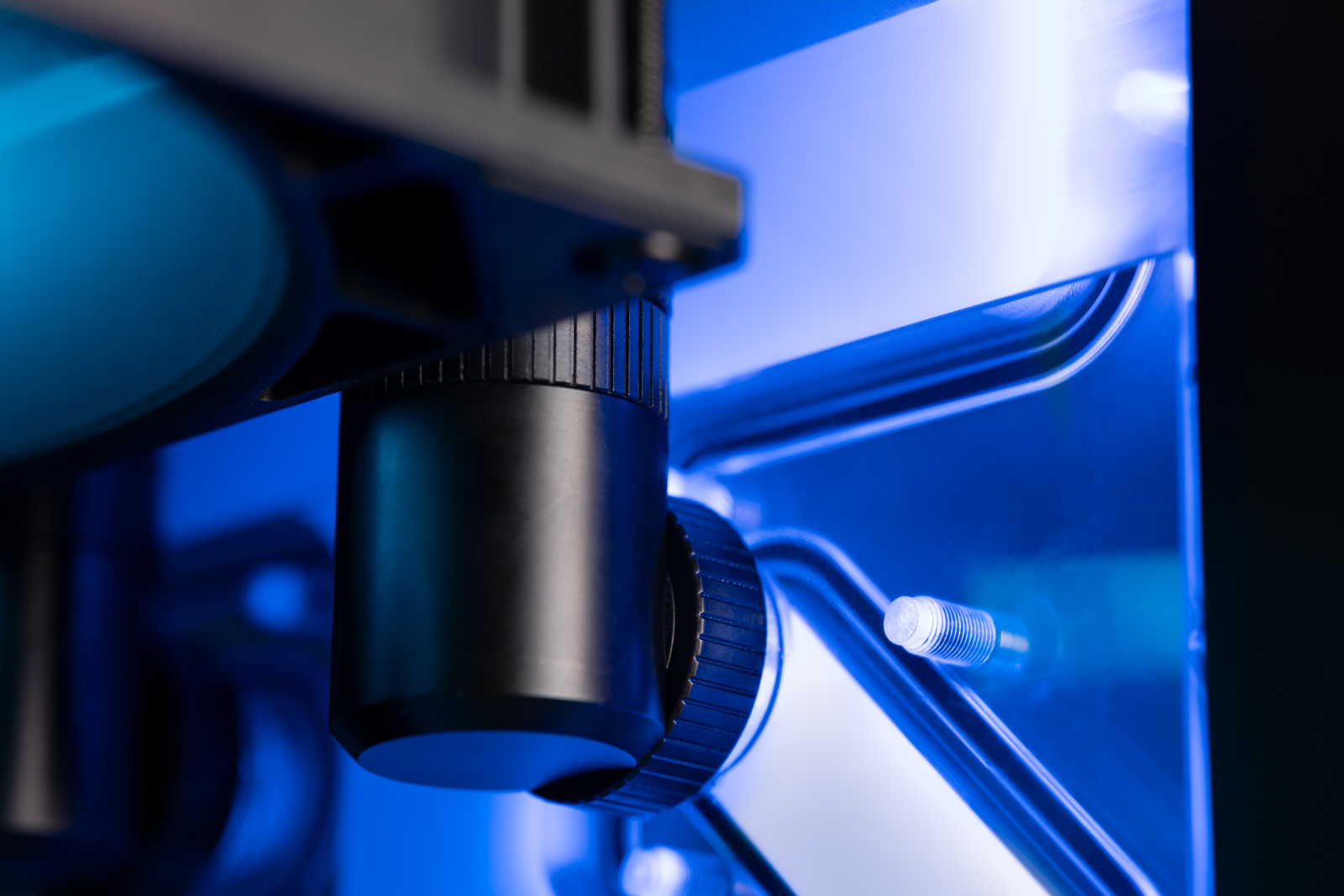 About the Build
The Core of the Loop
Immerse yourself in the world of high-performance PCs with the mesmerizing LIAN LI O11D EVO XL chassis, where the EK-Quantum Reflection² PC-O11D EVO XL D5 PWM D-RGB distribution plate takes center stage. Mounted at the front of the case, its elegant design, crafted from a single piece of transparent acrylic, offers a captivating view of the coolant channels and the reservoir.
The convenience of this distribution plate is unparalleled. With top and bottom ports designed to incorporate EK push-in fittings, simplifying the building process. The radiators seamlessly slot into place and are secured with ease via screws.
Additionally, expanding your cooling setup is a breeze. You can easily integrate a side radiator thanks to the extra ports, requiring just a couple of fittings and a straight piece of tubing. And don't overlook the preinstalled and dependable D5 pump, that we additionally concealed within a stylish pump cover, providing both functionality and an aesthetic boost to this system.
GPU Cooling
The GPU is enclosed within an EK Vector² water block, effortlessly addressing the issue of excessive heat generation during high GPU core load, voltage regulation module, and GDDR6X VRAM usage. It is mounted vertically to showcase the internal waterway of the block and provide a comprehensive view of the coolant flow.
By utilizing two offset fittings at the distribution plate, we achieve a perfectly horizontal tubing setup. Additionally, with the assistance of a couple of 90° rotary adapters and one 28mm extender, there's no requirement for tube bending.
CPU Cooling
For the CPU block, we chose the Momentum² monoblock, which cools not just the CPU but also the VRM section of the motherboard. Simultaneously, this choice ensures perfect horizontal tubing, as the monoblock is Matrix7 compliant. This alignment means that the ports on the monoblock and the distribution plate line up perfectly, eliminating the need for offset fittings. Similar to the GPU connection, a couple of 90° rotary adapters and 28mm extenders are used to achieve a perfectly aligned tube setup.
Radiator and Fans
Now, let's talk about the enormous radiators that facilitate heat exchange with the assistance of fans. In this build, we have three 420mm Performance radiators. Each of these radiators is paired with three 140mm fans, which sums up to a total of nine EK-Loop FPT fans. These fans are equipped with Full Pressure Technology, ensuring optimal radiator static pressure while maintaining low noise levels.
Mounting Quantum Surface radiators is a straightforward process, and the same applies to the fans with the help of omni-link cables that interconnect with each other. Bottom and top radiators are easily attached to the front distribution plate using EK push-in fittings, and as the name suggests, they are simply pushed into the distro, simplifying installation. We then secure them to the bracket with a couple of screws, concluding the process.
The side radiator, on the other hand, requires an alternative approach and involves the use of specific fittings. Utilizing a 90° rotary adapter and a double rotary offset will address the alignment issue, along with a pair of small straight tubing pieces.
Filled with azure blue solid coolant, featuring blue-colored rings on the fittings, and equipped with Cablemod cables that complement the theme, this build comes alive and rounds up into a visually stunning system. However, don't let the color limit your choices. If this color scheme doesn't suit your taste, feel free to select your own and personalize it as you like.
Hardware used in this example build:
PC Case: Lian Li O11 Dynamic EVO XL
Motherboard: ASUS® ROG Maximus Z790 Hero
Graphics Card: Nvidia GeForce RTX 4090 Founders Edition
RAM: Kingston FURY Beast DDR5
Processor: Intel® Core™ i9-13900K
Riser:EK-Loop Vertical GPU Holder EVO - Gen4 Riser
Cables: CableMod
RGB effect on Neon Mirage with Mystic Fog coolant
CAUTION:
If you are using a CPU water block instead of a monoblock solution, please contact Customer Support to get a detailed list of fittings you need.
If you are using a different GPU water block, please contact Customer Support to get a detailed list of fittings you need.
Neon Mirage Build Accessories