EK-Quantum Velocity² Gets a European Hardware Award for Best Custom Cooling!
EK®, the premium water-cooling gear manufacturer, proudly announces that the EK-Quantum Velocity² CPU Water Block received a European Hardware Award for Best Custom Cooling solution! This prestigious award was given during the 2022 European Hardware Awards, wherein over 100 top tech journalists judge the best hardware currently on the market in Europe.
To learn more about the process of nomination, selection, and other winners – go to the official European Hardware Awards website.
This is the second European Hardware Award for EK in a row, as last year, our very own EK-AIO 360 D-RGB won the best CPU water cooler award. We can't wait to see what 2023 brings!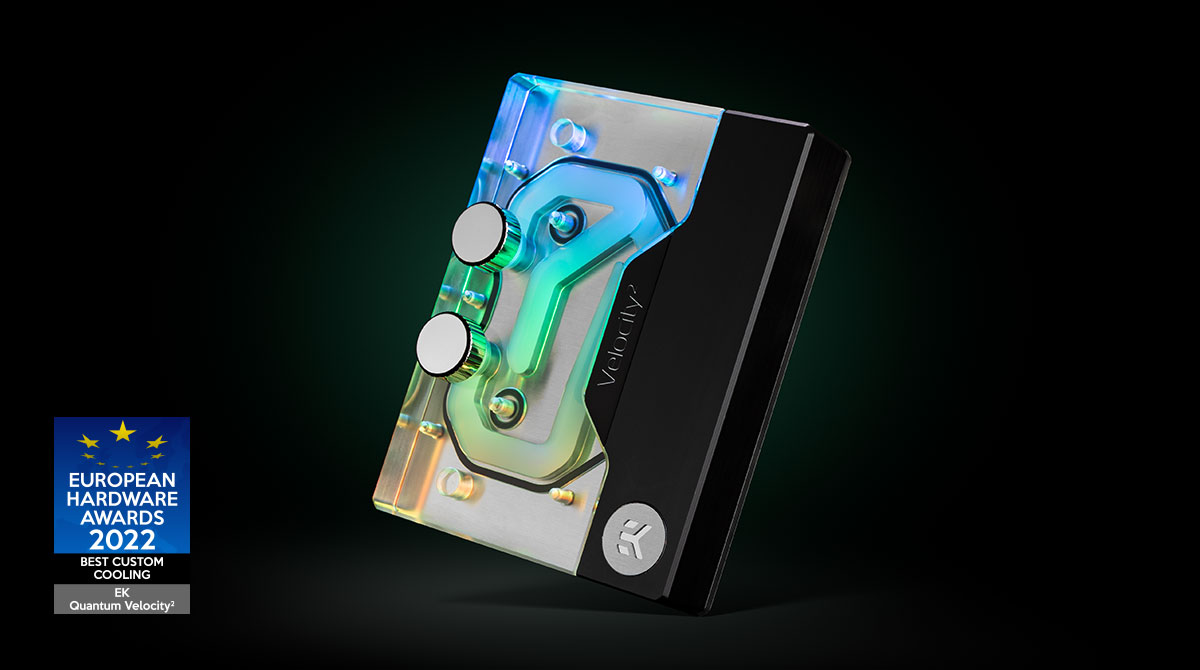 EK-Quantum Velocity²
EK-Quantum Velocity² is the new high-performance premium quality CPU water block for the new Intel® socket LGA 1700-based platform. It features a next-generation socket-specific cooling engine and is EK-Matrix7 compliant, while the mounting is done via a patent-pending EK Exact Mount system.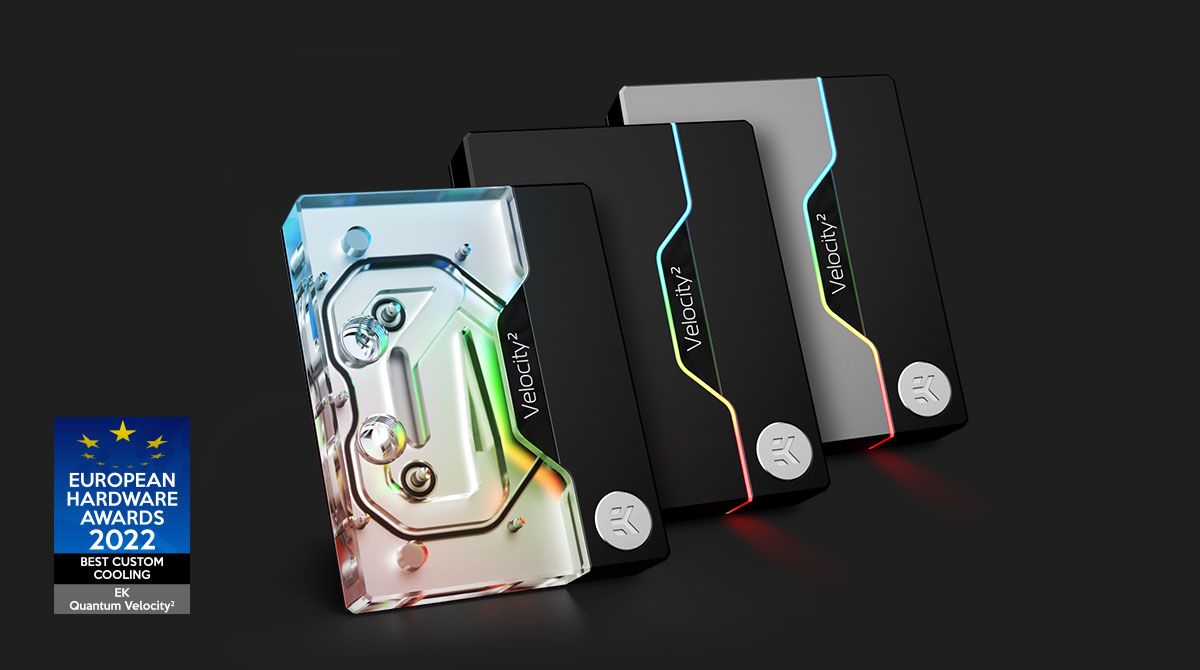 OptiFlow Cooling Engine
EK-Quantum Velocity² series CPU water blocks embed the next generation cooling engine named OptiFlow. They use a specific combination of mounting pressure and coldplate geometry tailored for the IHS and die layout of Intel LGA 1700 socket processors. Low hydraulic flow restriction enables these products to be used in setups with weaker water pumps or lower pump speeds for added silent operation while still achieving top performance! Thе lathe-turned coldplate is made with precision to effectively cover the IHS and put pressure on the die area.
EK-Matrix7
The EK-Quantum Velocity² is an EK-Matrix7 compatible product. The EK-Matrix7 is a product raster bound to set a new standard. EK is adding a new dimension to PC liquid cooling, where increments of 7mm manage the height of products and the distance between ports. This improves product alignment and reduces the time spent planning the loop and bending tubes. Through the meticulous planning of our products, building a liquid-cooled PC becomes as easy and fun as playing with toy bricks.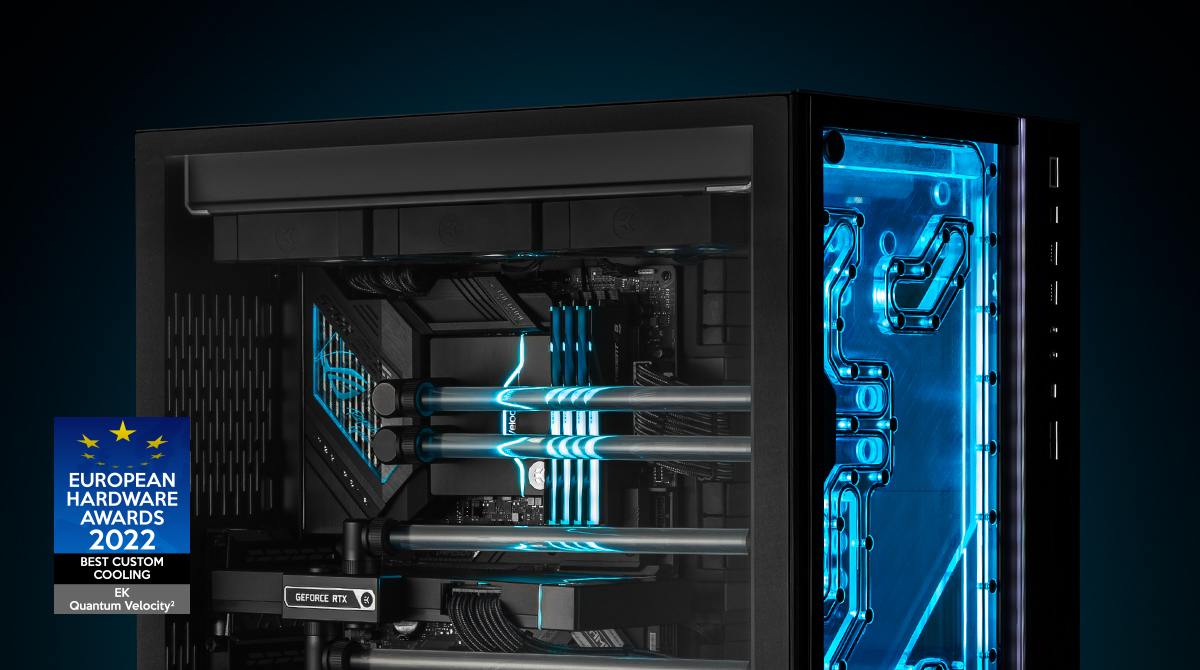 Wrapping up
Since we're in a very good mood after winning another EHA, the team behind EK products decided to introduce numerous discounts, free-shipping offers, and more great deals in the near future. Stay tuned to our newsletter, follow us on social media and be the first to know about our great deals and new game-changing water-cooling products.