EK-AIO 360 D-RGB Given European Hardware Award as Best CPU Cooler
EK®, the water cooling solutions manufacturer from Slovenia, Europe, is excited to announce that the EK-AIO 360 D-RGB received the award for Best CPU Cooler. The award was given during the 2021 European Hardware Awards, and the result of 100 of top tech journalists judging the best hardware that is currently on the market in Europe.
To learn more about the process of nomination and selection, more information can be found on the official European Hardware Awards site.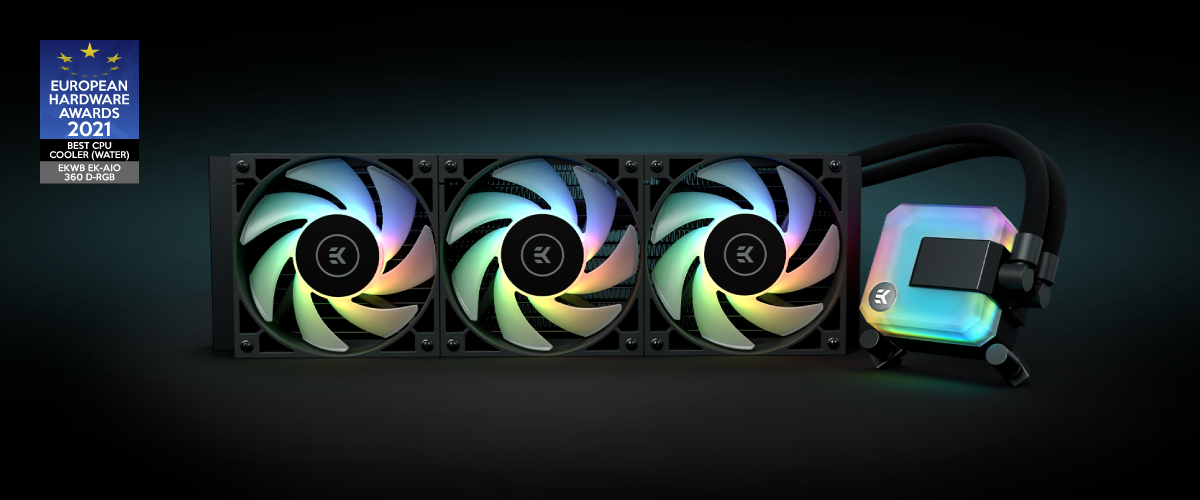 EK-AIO 360 D-RGB
The EK-AIO 360 D-RGB is an all-in-one cooling solution to cool your CPU without hassle. The compact and maintenance-free design allows it to be installed easily while delivering all the benefits of a water-cooling solution. It also features a universally compatible CPU water block and pre-filled pump-res combo to give users a cooling solution that is ready to go right out of the box.
Learn more about the details of our award winning AIO cooling solution on the official EK-AIO 360 D-RGB product page.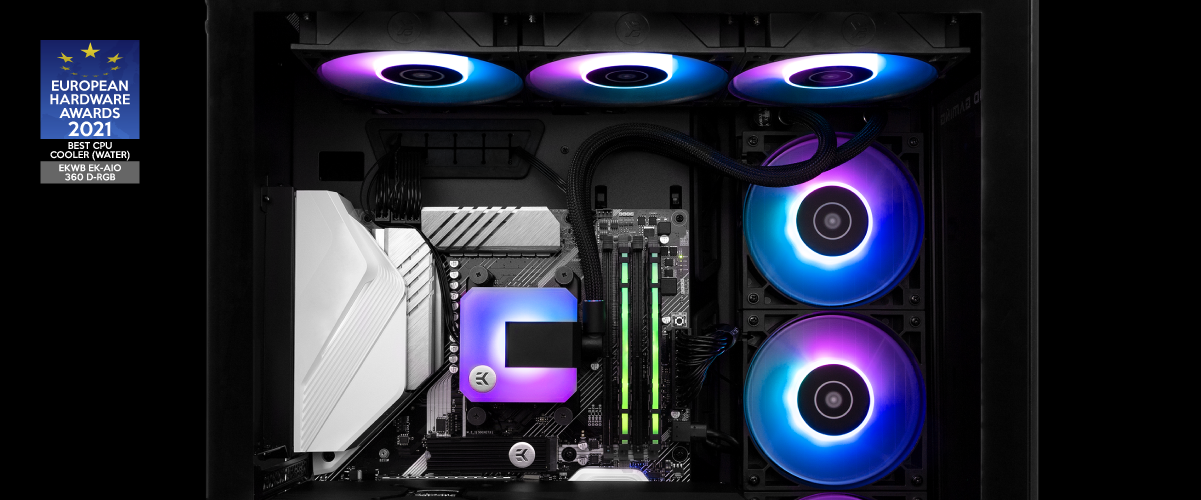 Celebratory Promotion of Free Shipping
The news that our EK-AIO 360 D-RGB has received an award for its performance is incredibly exciting. As a result, a special promotion will be available for all EK customers from Europe and the USA. They can enjoy free shipping on all EK-AIO products starting on Monday, June 7th, 2021 until September 30th, 2021. The promotion is a token of appreciation for our EK customers so that they can celebrate the achievement as well. Read more about promotion terms & conditions here.