EK-XLC Predator AIO is getting full AMD compatibility!
EK Water Blocks, premium PC liquid cooling gear manufacturer from Slovenia, is releasing an EK-XLC Predator AMD Upgrade Kit. With this add-on, all EK-XLC Predator all-in-one liquid cooling units can be upgraded to full AMD® compatibility!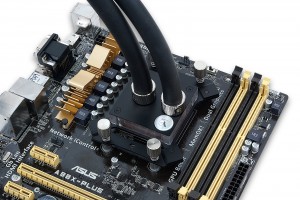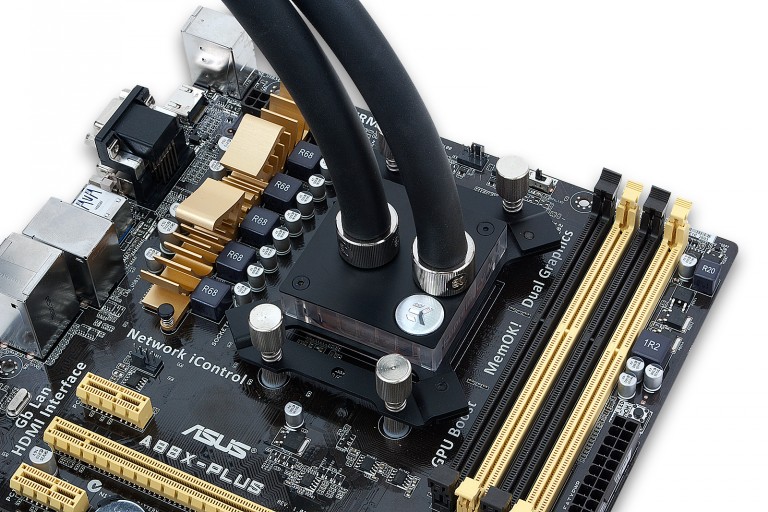 Released in 2015, EK-XLC Predator all-in-one CPU liquid cooler is finally getting full AMD compatibility. EK-XLC Predator AMD Upgrade Kit is a set of mounting plates with backplate and screws for every EK-XLC Predator (Revision 1.1).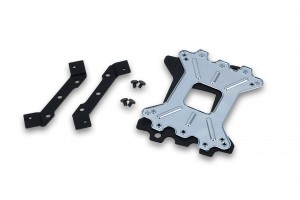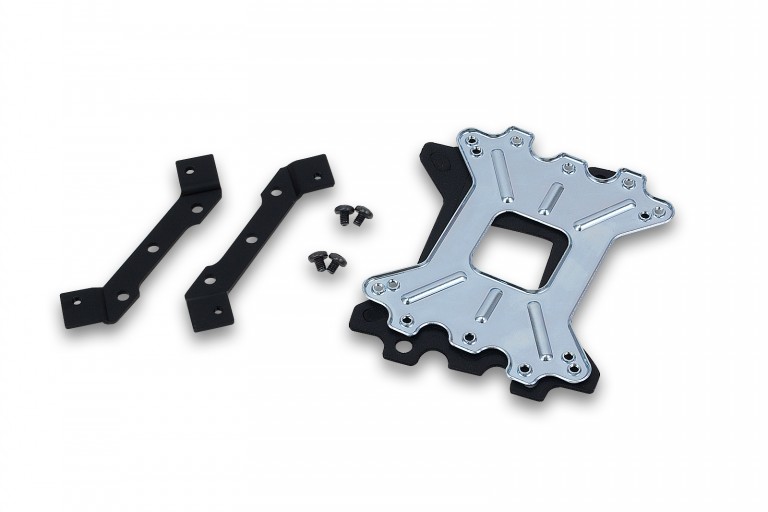 EK-XLC Predator AMD Upgrade Kit
With this add-on, users don't need to modify or drain their EK-XLC Predator unit in any way. In a few simple steps, brackets can be mounted on the existing EK-Supremacy MX water block and the Predator will be ready to be used with AMD platform. Brackets are made from CNC machined steel with a black elox finish.
After upgrade with this add-on, EK-XLC Predator AIO will be compatible with the following CPU sockets:
– AMD Sockets: 939, 754, 940
– AMD Sockets: AM2, AM2+, AM3, AM3+, FM1, FM2, FM2+
Made in Slovenia, Europe, the AMD Upgrade Kit is available for pre-order through EK Webshop and Partner Reseller Network and will ship on Friday, 26th of February, 2016. In the table below you can find an MSR price with VAT included.
Name

MSRP 

(incl. VAT)



EK-XLC Predator Upgrade Kit
6.95€
Current EK-XLC Predator lineup: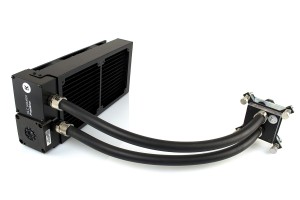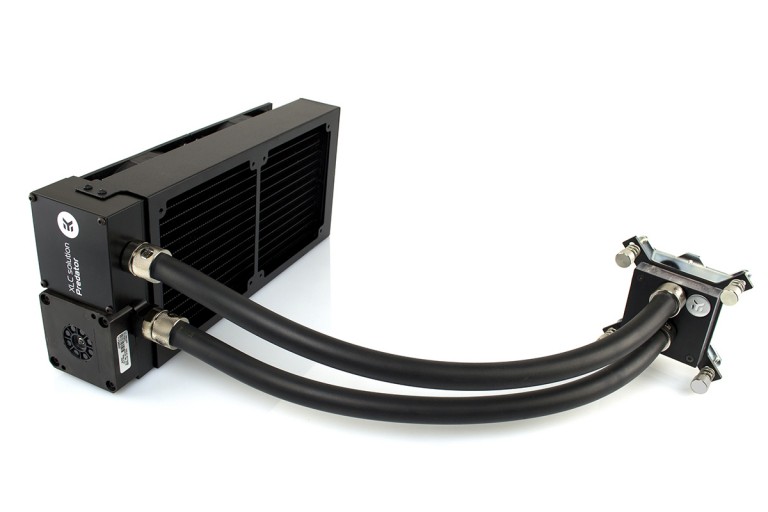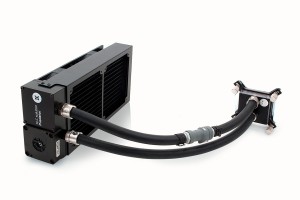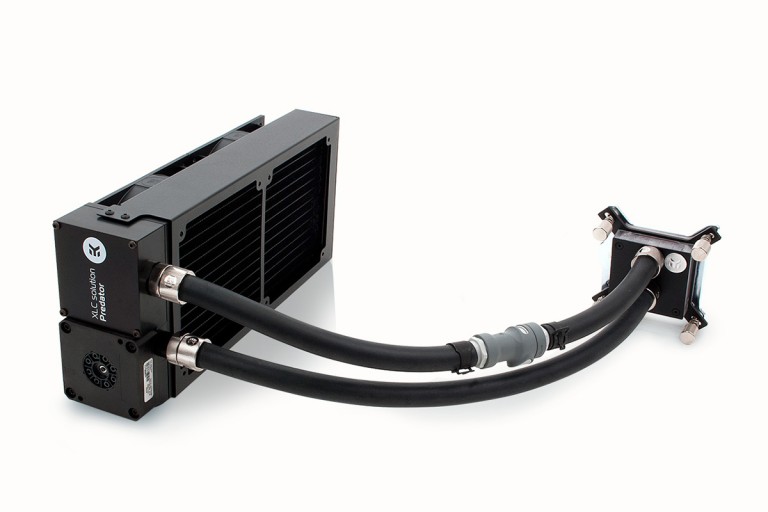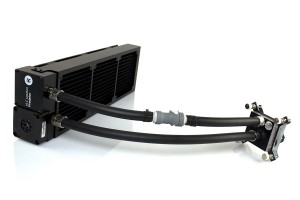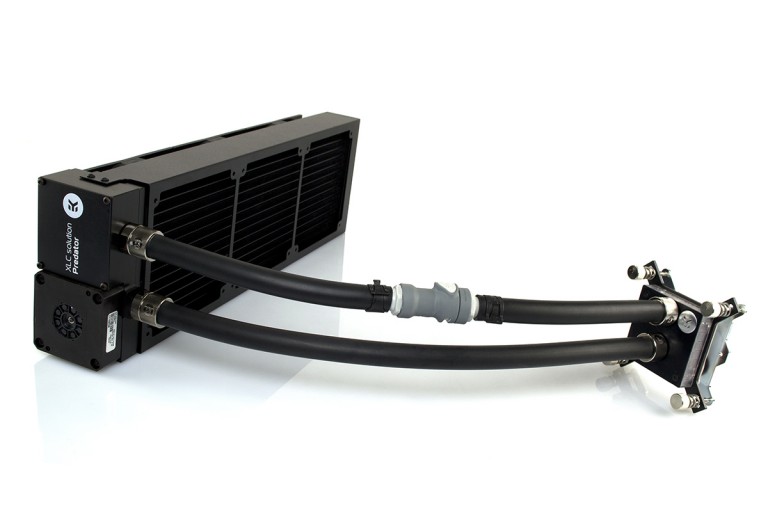 Predator 240, Predator 240 (incl.QDC), Predator 360 (incl.QDC)
About the EK-XLC Predator all-in-one:
HovercoreTM is a new, revolutionary design of radiator de-coupling that effectively prevents transfer of pump induced vibrations from the unit to the computer chassis itself, thus resulting in vibration-free and silent operation.
SupremacyTM MX CPU water block, top performer in Enthusiast segment, is specifically designed for Intel CPUs and offers great hydraulic and thermal performance. Carefully machined copper base is made from purest copper available and is further polished to absolute mirror finish. This alone greatly improves the cooling performance of the Predator.
CoolStreamTM PE 360mm radiator (240mm on smaller units), has a full copper core superior to aluminum alternatives in terms of heat dissipation. In conjunction with EK-Vardar fans the result is increased performance across an entire fan operational range, thus delivering results both at low- and high airflow operation.
VardarTM fans – three on Predator 360 and two on 240 versions – are high-static pressure fans developed in-house specifically for liquid cooling systems. With low noise profile and PWM technology built in, the system always controls the RPM and keeps the fans silent while maintaining excellent cooling performance.
DDC pump is a powerful 6W liquid cooling pump providing 2-3x higher flow rate compared to other AIOs on the market. It's also PWM controlled, allowing for automatic pump speed regulation depending on your CPU temperature. Full performance on demand or whisper quiet operation in idle mode!
Integrated Fan splitter hub reduces cable clutter and keeps the unit aesthetically clean. Predator pump and fans plug into the unit itself with only one PWM cable going into CPU Fan socket, while a single SATA molex cable powers the complete unit.
Quick Disconnect or QDC is a special connector that allows quick and tool-less expansion of the system without the need for draining of the unit. This allows users to add, for example, a pre-filled QDC-enabled GPU water blocks. Carefully selected, the Predator Quick Disconnect is a medical grade product with Zero Drop design! The expansion of the system can be very quick, easy and safe.