EK updates their kits with newer, extended range 120mm fans
EK®, the leading premium liquid cooling gear manufacturer, is boosting the performance of their kits with a newer revision of EK-Vardar fans. The majority of ever-popular EK liquid cooling kits are getting new fans with a wider speed range which will allow quieter operation or more cooling power.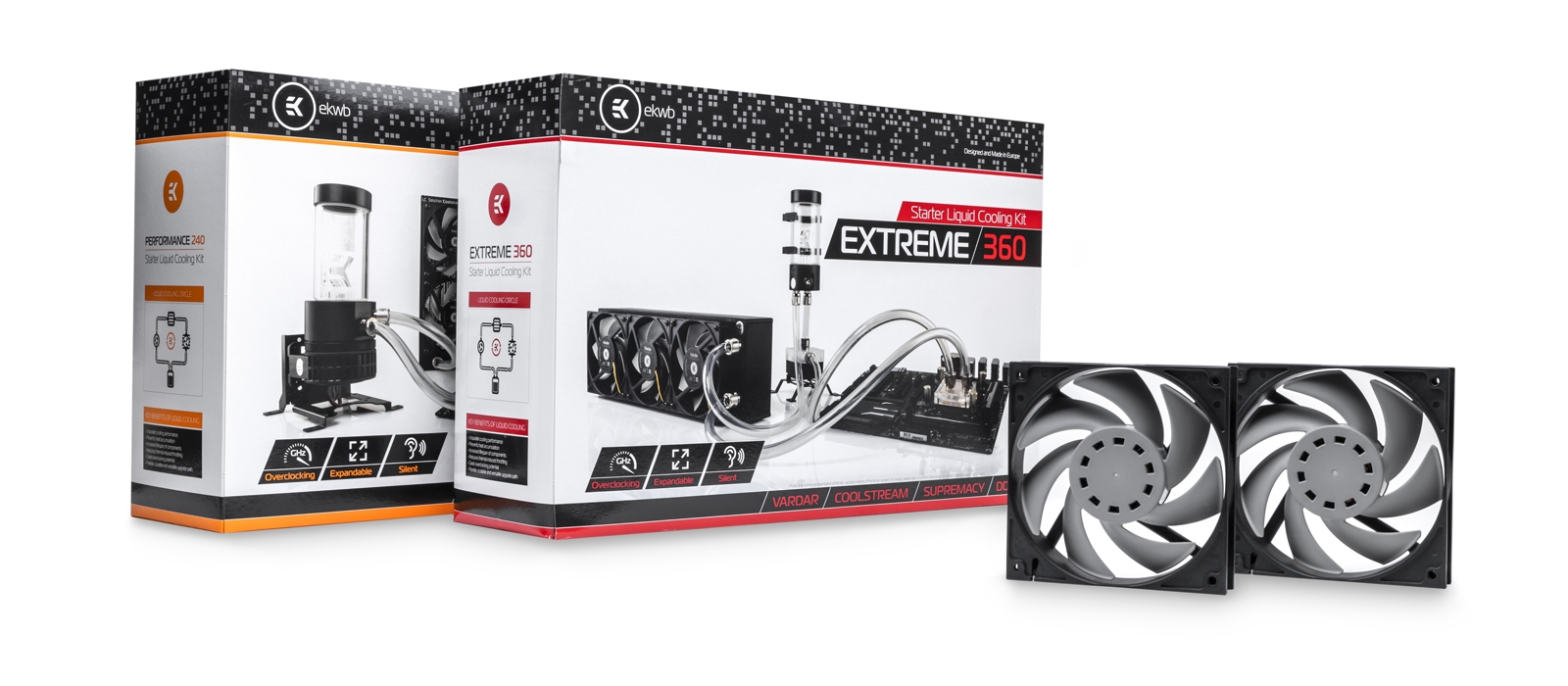 The previous EK-Vardar F3-120 fans that had a maximum of 1850 RPM are now switched out for F4-120ER fans with a maximum RPM of 2200, which means that users will be able to get even more performance out of our liquid cooling kits. Aside from that, the ER (extended range), has a PWM duty cycle of 25-100%, compared to 50-100% on the previous F3-120 model. In practice, that means customers will be able to make their entire loop more silent in periods when their PC is not under heavy load.
Full performance on demand or whisper-quiet operation in idle mode, these are two crucial pieces which are key in liquid cooling!
Flexibility is one of the key aspects of custom liquid cooling. The ability to have a completely silent high-end system, or have it perform insanely cool when gaming or doing high-load operations is key. The newly upgraded EK-Vardar fans do just that!