EK-Supremacy: Jet J3 now standard, new jet plate J4 for LGA-2011
EK Water Blocks, Ljubljana based premium water cooling gear manufacturer, has introduced some changes affecting all EK-Supremacy series CPU water blocks. As of May 23st all EK-Supremacy series water blocks come factory pre-installed with jet plate J3. After thorough internal- as well as 3rd party testing this jet appears to be the all-around great performer on all platforms, especially Intel LGA-1155 (Ivy Bridge) and the upcoming LGA-1150 (Haswell). This was also confirmed by Gregor 'Moonman' Turkl in his latest testing round-up, performed on a LGA-1155 CPU: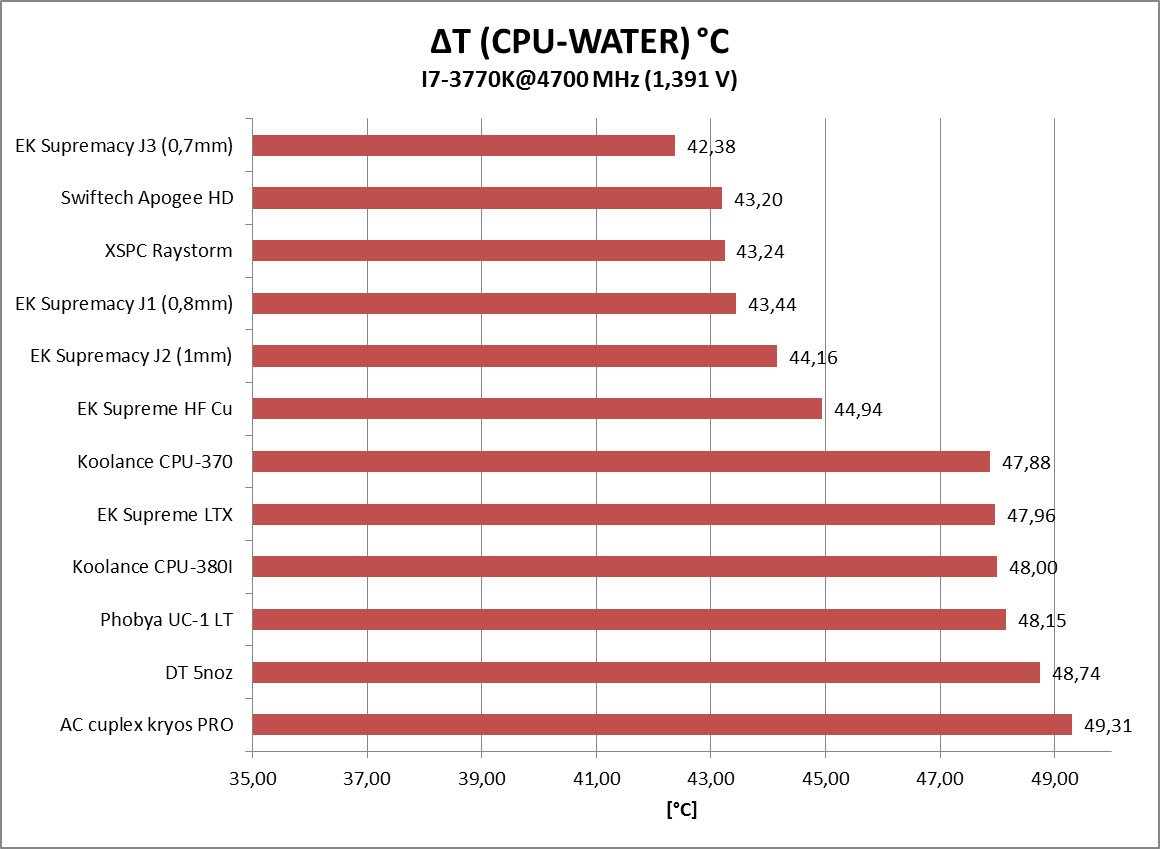 Besides the changes regarding factory pre-installed jet plate EK Water Block has also released a new jet plate J4, designed specifically for the Intel LGA-2011 CPUs. Simon 'stren' Leigh, a community renown water cooling gear performance reviewer, has confirmed the boost in performance by about 1°C on a LGA-2011 platform. This new jet plate J4 is now being bundled with every EK-Supremacy water block.
EK is also giving away 1000 (one thousand) free J4 jet plates to our existing users. These will also be distributed among our resellers. They come free of charge other than the shipping fee (for end customer there is a limit of 2 free jet plates per order) and are available through EK Webshop and Partner Reseller Network.