EK Rolls Out Workstation-Grade Water Blocks for AM5 Platforms
EK®, the leading liquid cooling gear manufacturer, is announcing the availability of two high-performance liquid cooling solutions for the AMD® Ryzen™ processor family based on the AMD AM5 socket. These single-socket AM5 water blocks are available in both the standard and the 1U-compatible format designed specifically for server racks.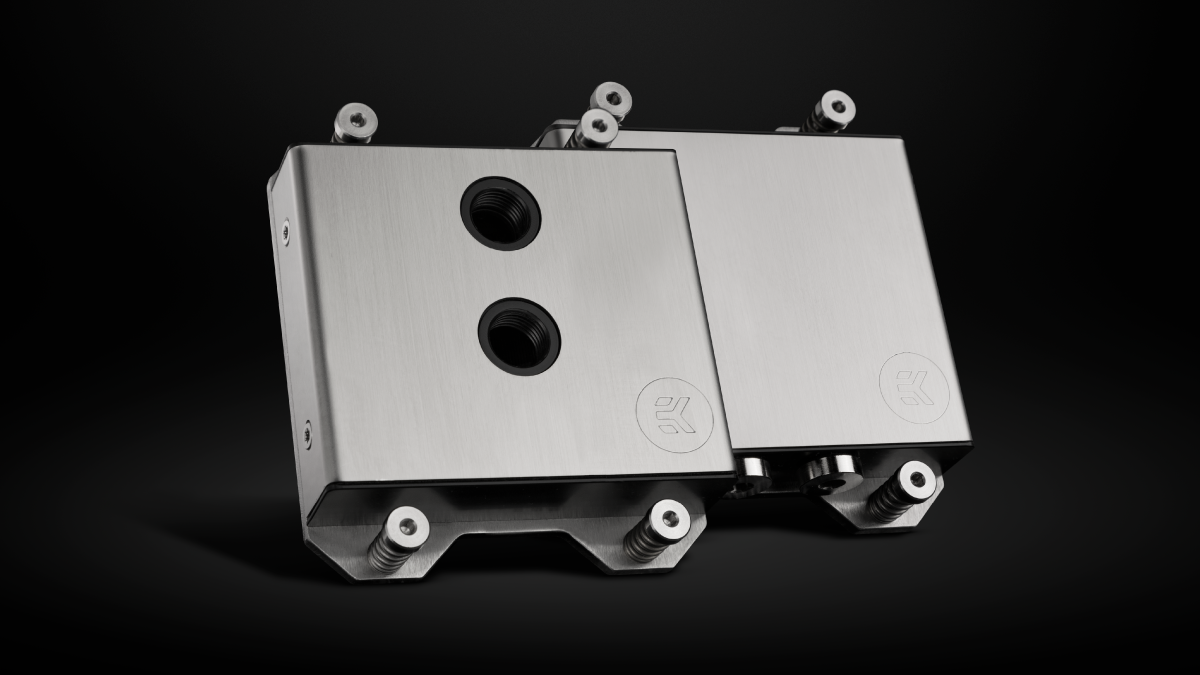 Due to growing interest in the Pro Line of products, we've decided to expand it with these CPU blocks to match the looks of the already available GPU water blocks.
Some of the more popular ones are:
EK-Pro CPU WB AM5 Ni + Inox
Being a dedicated workstation-grade water block for AMD AM5 processors, the EK-Pro CPU WB AM5 Ni + Inox water block features two standard G1/4″ threaded ports on its top. Built with performance, reliability, serviceability, and no compromises in mind, this enterprise-grade cooling solution is intended for desktops, workstations, and taller server racks. The water block's top is CNC-machined from durable black POM Acetal, and the hold-down bracket is made of laser-cut stainless steel.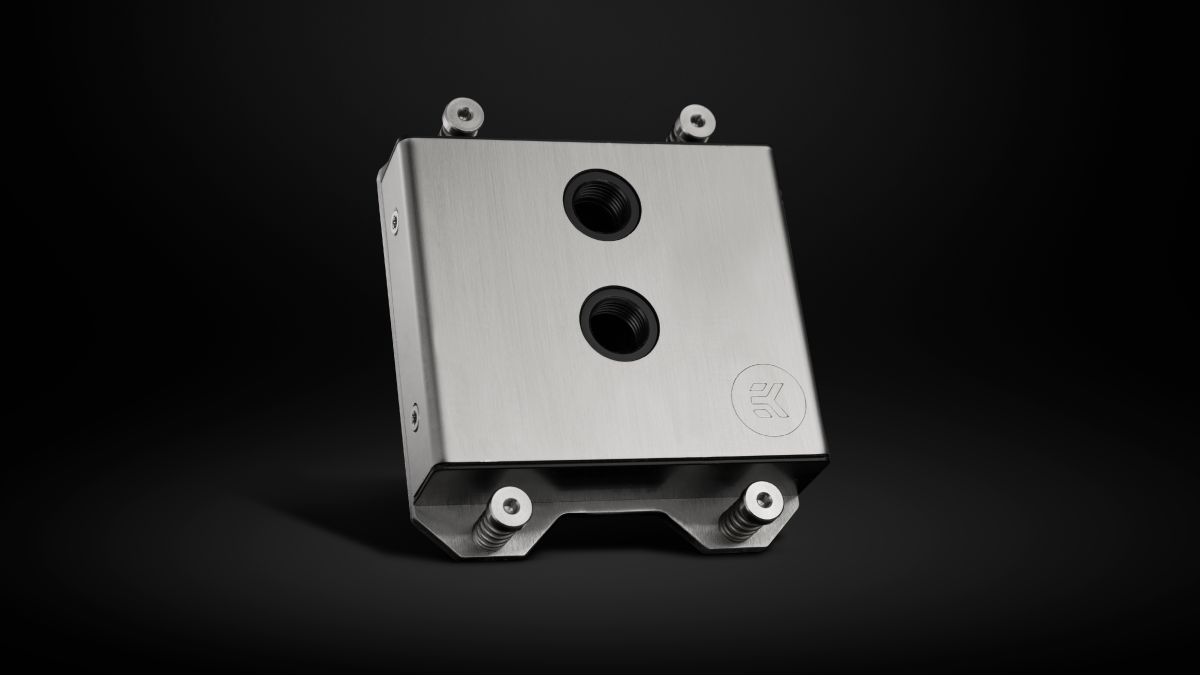 EK-Pro CPU WB AM5 Rack Ni + Inox
The EK-Pro CPU WB AM5 Rack Ni + Inox is a dedicated server-grade water block with 1U rack compatibility. Developed explicitly for AMD AM5-socket processors, it features four G1/8″ ports split into two sides for easier tube management and ultimate compatibility with low-profile racks. This enterprise-grade cooling solution has been designed and built with a focus on performance, reliability, and serviceability, seeking no compromises. The top is CNC–machined from durable black POM Acetal, and the hold-down bracket is made of laser-cut stainless steel.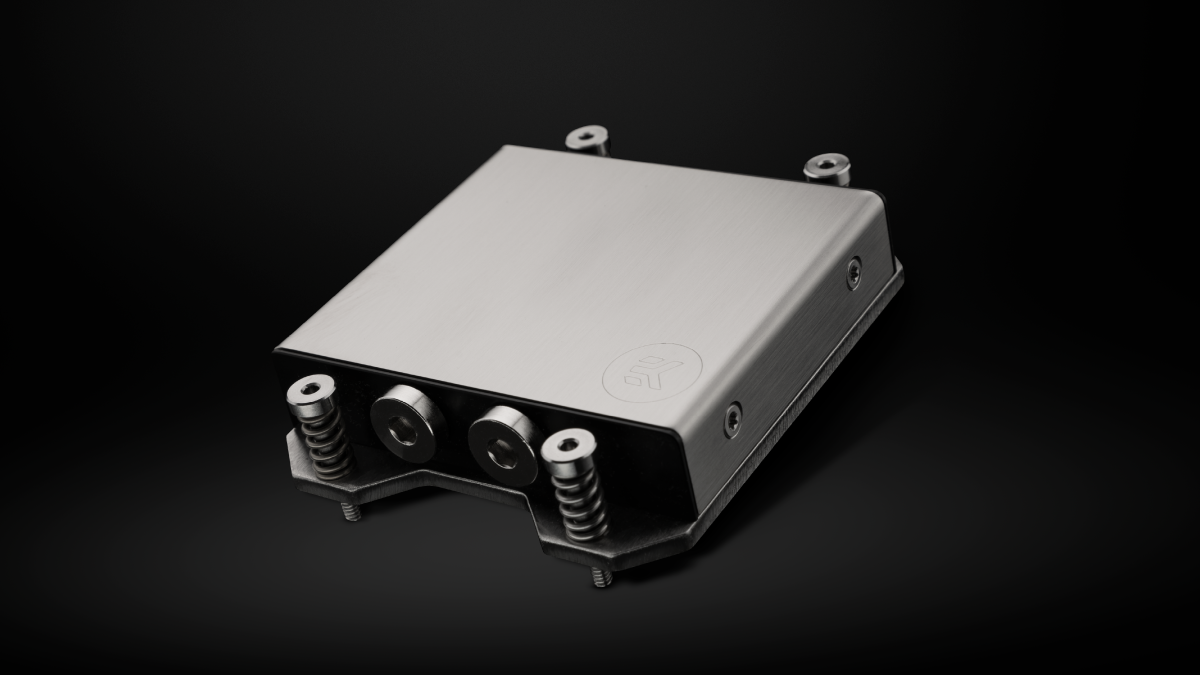 Availability and Pricing
The EK-Pro CPU WB AM5 water blocks are made in Slovenia, Europe, and are available for pre-order through the EK Webshop. These products are expected to ship out in late February 2023. The table below shows the manufacturer's suggested retail price (MSRP), VAT included. 
About EK®
EK® is a premium liquid cooling solutions provider bearing the name of its founder Edvard König. The brand started with one man's enthusiasm and his first ventures into water cooling back in 1999. Officially founded in 2003, the company is considered an early pioneer in PC liquid cooling. It quickly became synonymous with innovative product design, quality engineering, and premium aesthetics, gaining a reputation among PC enthusiasts for transforming ordinary computers into extraordinary machines.
From its humble beginnings more than two decades ago, EK steadily grew to become the global leader in developing and manufacturing high-end liquid cooling solutions for the end-user and various industrial applications. 
Today, EK is the most comprehensive provider of premium, high-quality custom liquid cooling loop products, expanding its portfolio to AIO coolers, plug-and-play gaming PCs, and professional workstations.
EK has also become a trusted expert and partner for many of the industry's top names and various computer technology brands. In collaboration with many partner companies, EK co-designs, co-develops, and co-brands solutions that push performance boundaries through liquid cooling. 
With continuous research and innovative design, EK constantly strives to bring the best possible liquid cooling experience to its customers worldwide.