EK-Quantum Vector² Water Blocks Compatible With CableMod 12VHPWR Cables
EK®, the premium liquid cooling gear manufacturer, is happy to announce that the EK-Quantum Vector² GPU water blocks are fully compatible with the CableMod® 12VHPWR sleeved cables and cable extensions. This allows ultimate freedom of choice and color customization when choosing high-quality 16-pin power cables for your GPUs that you plan to water cool or are already water cooling with EK's premium Quantum water blocks. As 16-pin 12V high-power cables have been proven problematic under too much bending-induced stress, choosing high-quality cables is more important than ever.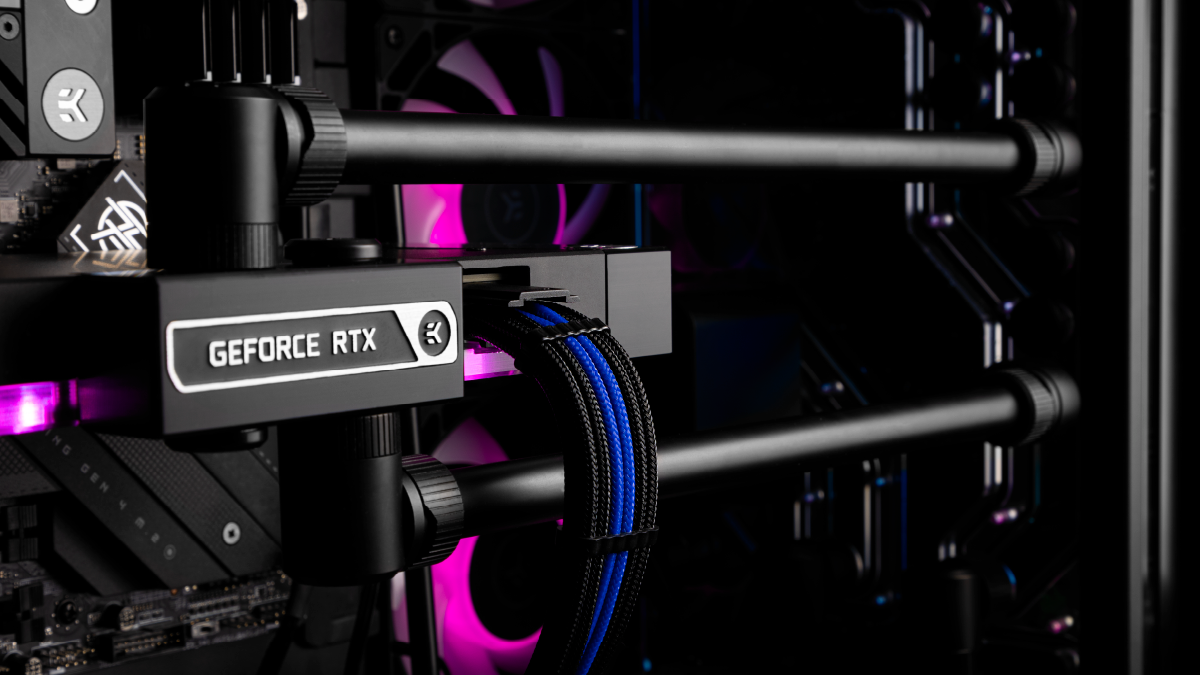 EK-Quantum Vector² GPU Water Blocks
The New Vector² water blocks effortlessly solve the issue of excessive heat generation during high loads on the GPU core, voltage regulation module, and the GDDR6X VRAM of modern high-powered GPUs. They also solve the case compatibility problem that large air coolers cause, as using a water block significantly reduces the GPU's size.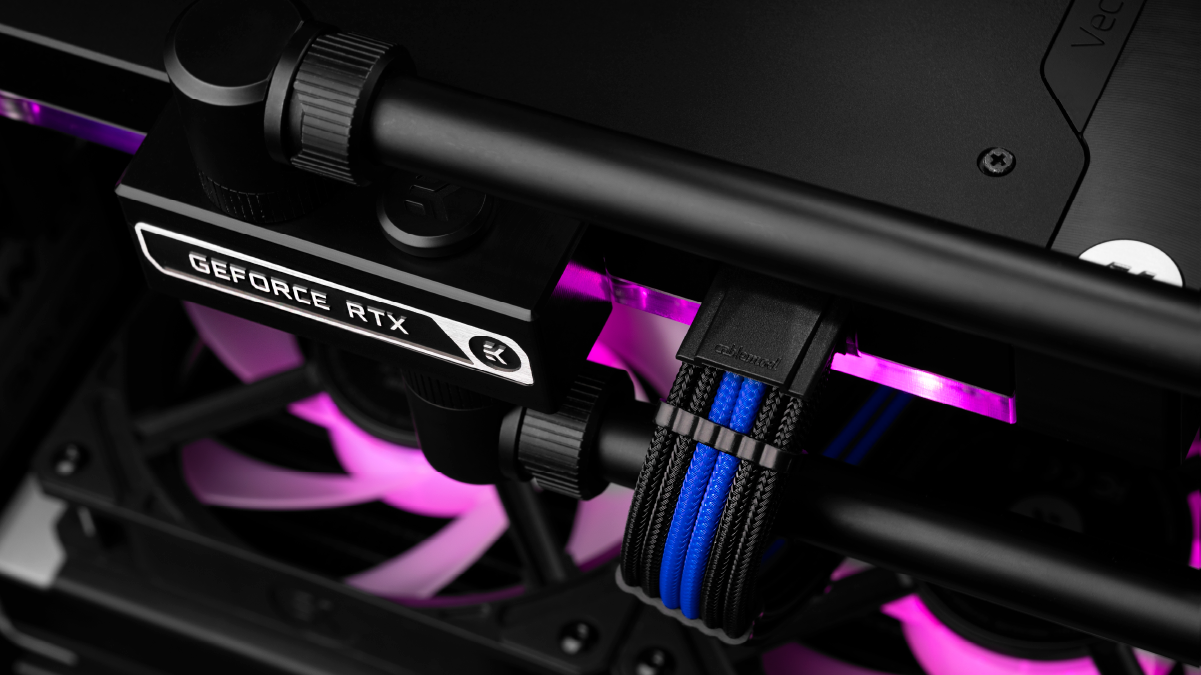 Through careful engineering, EK ensured ample space around connectors so these water blocks can perfectly accommodate CableMod's new 12VHPWR cables and cable extensions. Sadly, due to the GPU power connector being placed deeper inside the Vector² water blocks, they are NOT compatible with CableMod's angled adapters.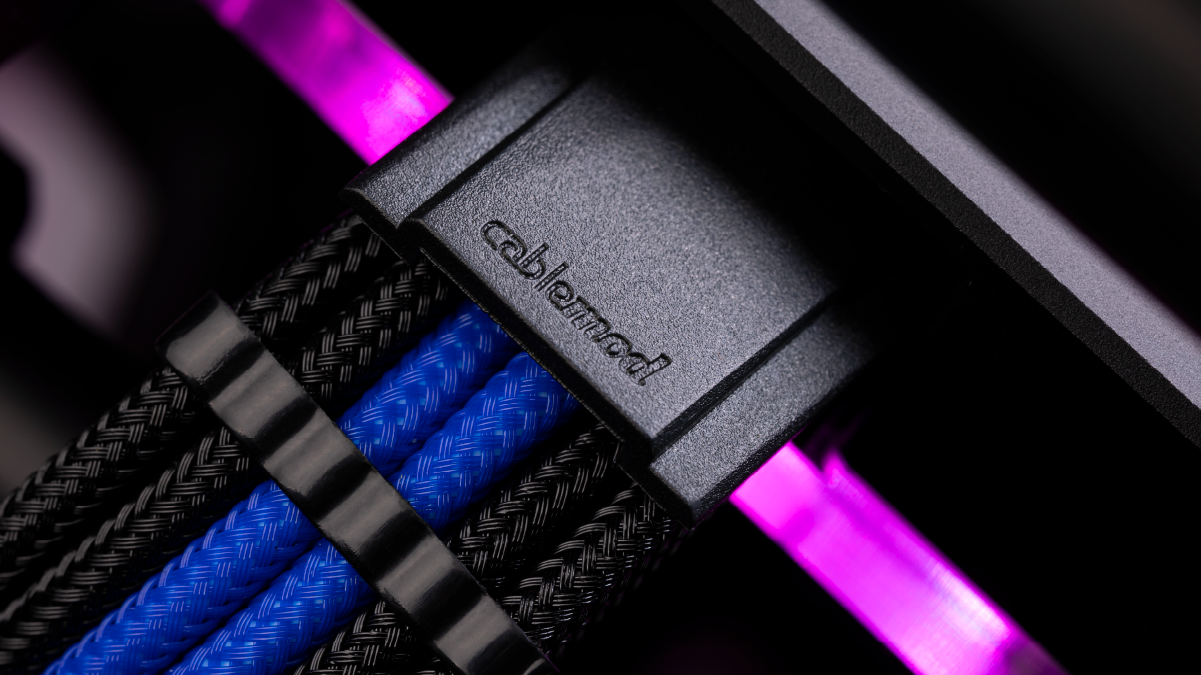 CableMod Pro ModFlex 12VHPWR PCI-e Cable and Cable Extension 
This 16-pin to 3 x 8-pin PCI-e extension works well with ATX 2.0 power supply PCI-e cables. Featuring the luxurious ModFlex sleeving, the CableMod Pro Series begins with extra-thick wires for a fuller, more robust look by reducing the gap between each individual wire. Each cable is also constructed to eliminate merged terminals on the component side, which means that only clean, untangled wires are visible.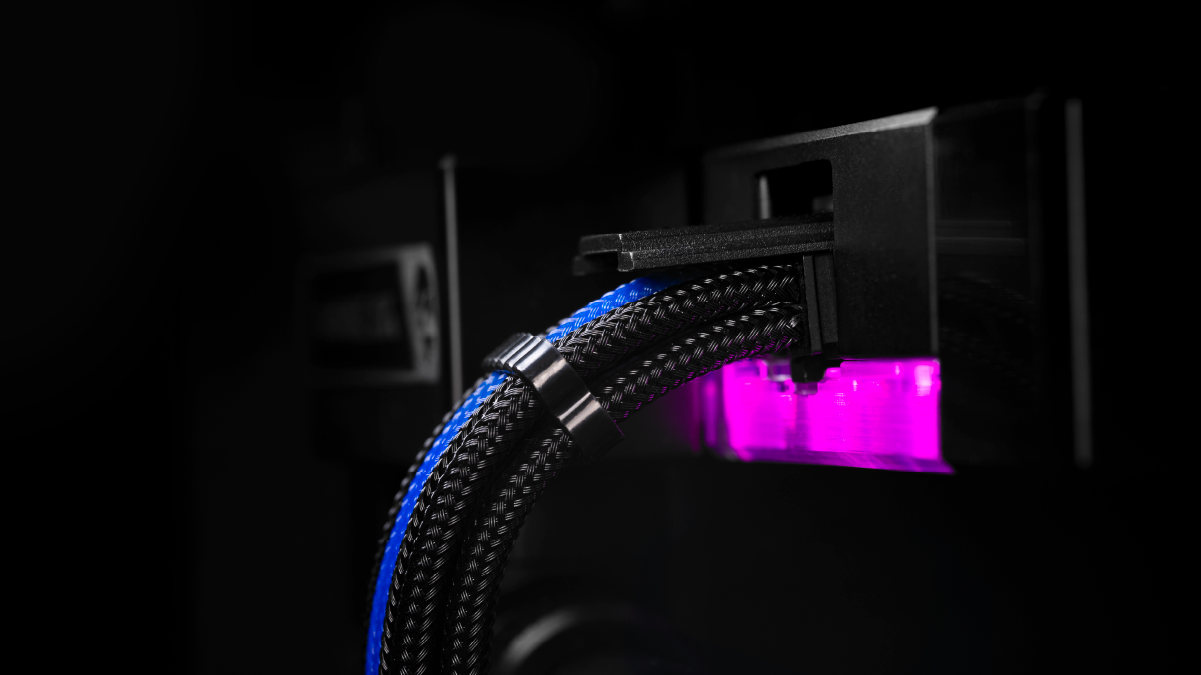 Crafted with 16 AWG wiring and managed neatly with five pre-installed closed cable combs, not only is this cable perfect for the job, but it also looks the business.